Today we are going to answer one of the most frequent questions that we receive in our inbox. What program do I use to record my computer screen? And it is that surely at some point in your life, you have had to use a program that shows what you do on your computer and you have not known which would be the best option.
So, today we bring you a list of the best software to record your screen so that you do not remain in doubt from now on. I will try to tell you about different programs for all kinds of needs because it depends on the project we are in, which may suit us better.
RecordCast
In our team's opinion, we start with the most straightforward option of Programs to Record Screen. RecordCast is an online tool for those who need to capture a screen and edit it quickly, easily, and without complications. It is possible to record screen + camera (adding your webcam image in a small circular window, only the screen or only the webcam. You can also enable or disable the audio from your computer's microphone.
In the team, we use it if we want to explain something to a teammate, and we do not care too much about the quality of the video but about explaining it clearly.
OBS Studio
Besides being completely free, it is a cross-platform application that works on the three most popular operating systems.
OBS Studio offers us everything you can ask for from a program of this type. It supports various formats such as FLV or MP4 and has no time limit, which is appreciated if what you are going to record has a long enough duration.
It also supports video uploads to YouTube directly from its interface and processes video up to 60 fps.
EZVID
This is a smooth screen recording and video editing program that is really easy to use. The editor is no big deal, but it allows you to cut and paste different clips quickly and conveniently.
You just have to keep in mind that it has a recording limit of 45 minutes, a little lower than the previous one. However, it may be enough for what you need.
It is ideal if you want to record short videos quickly and easily.
Read also – Best hosting for beginners
QUICKTIME
Although it is an original Apple application, it has a corresponding version for Windows. Although it is not installed by default in Microsoft's operating system, it is a free application that allows you to record screen in addition to playing videos.
This program allows you to record the screen, record audio easily, and select a specific screen area.
Just keep in mind that the format you will get will be the MAC standard, QuickTime H264, which you can share with whoever you want, although if you are going to do it with a PC, it may be interesting to convert it to MP4 or similar. Although most current players already support this format.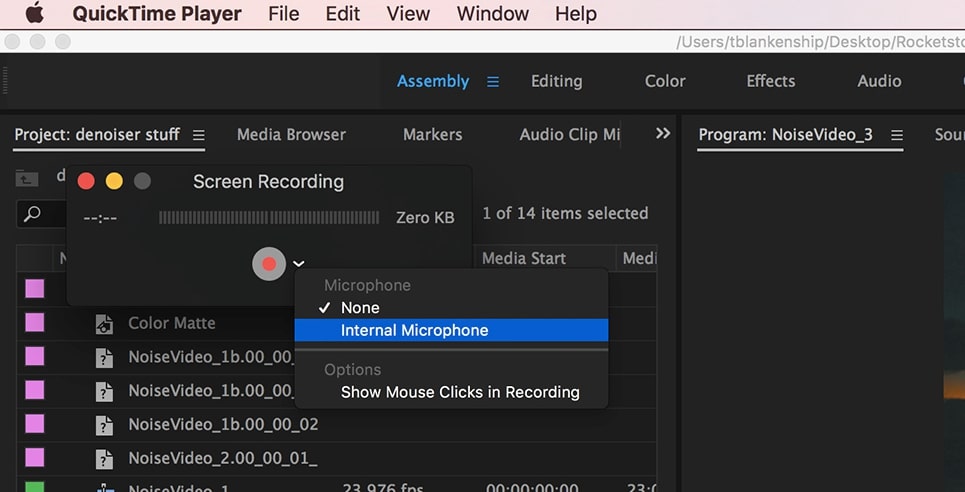 ACTION!
If your thing is live shows or video games, this is your program to record the screen. This software is excellent if you want to record screen and broadcast directly to YouTube, Twitch, and other streaming websites. It has these streaming websites integrated into its interface, and it even has a specific mode to record video games.
It also has no time limit and offers interesting options such as selecting a small part of your screen to be recorded. It is available for Windows and allows recording in HD.
What do you think of the recommendations? Did you know all the programs to record the screen? If you use any other that is interesting, and you can recommend it to us in the comments so that we can know it.