The PDF file format is the most commonly used format in the office due to its small file size without compromising the quality of the document. Nowadays most web browser supports PDF format but the only allow to read PDF file to modify anything in the PDF file, you need a PDF reader. Paid and free, both versions are available for PDF readers. After doing lots of research we have picked the 10 best PDF reader for Windows and Mac.
PDF is a useful format in comparison to word and excels due to its compact file size and easy to use and build option. These free PDF readers give advanced options to edit PDF files.
PDF is known as a portable document format. PDF documents are safe and quickly responsive. For Windows, Adobe reader is one of the famous names for PDF readers but apart from Adobe reader there are more free PDF reader options are available in this list.
File sharing becomes easy if you use PDF format for files. Many PDF readers come with a night mode feature to protect your eyes from additional strain in the night. Most ebooks come into PDF format and PDF reader for windows provides full functionality to readers to access PDF easily.
Which is The Best PDF Reader For Windows and Mac?
Basic PDF reading needs are fulfilled by web browsers but for some editing tasks like digital signature, annotation we need a PDF reader for windows. Apart from these, a PDF reader can do more, it can scan documents using optical character recognition into PDF format.
1)

Adobe Acrobat – Best Free PDF Reader For Windows
Adobe is the most famous name for free PDF reader for windows 10 and also Adobe is the creator of PDF format. It is the most powerful PDF reader. Sometimes all tasks in a PDF reader is can't be done by a normal PDF reader like to fill forms, so you need a powerful PDF reader for windows.
Adobe Acrobat DC is full up with lots of features. With its file comparison tool, you can compare two PDF files and find differences in them. It previews feature shows how PDF document looks on different sizes of devices. Also, with adobe, you can use your phone camera to capture and turn any document into a PDF file.
It is heavy software as compared to other PDF readers for windows but it might be useful where other PDF readers fail to read high-level PDF documents. It has a pleasing interface and not so many unnecessary features to make annoying you.
You can open multiple PDF files simultaneously with its tabbed view. Different reading modes are available in it.
Also, you can add a digital signature, fill forms, highlight text in any PDF document. Another important feature of Adobe Acrobat reader is that when you send any important document then you can add a sign in it by using its app.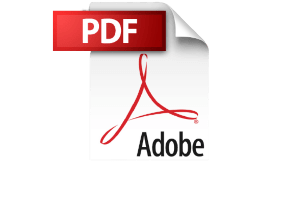 2)

Sumatra – Best Lightweight PDF Reader For Windows
This open-source and lightweight PDF reader packed with the necessary features that allow seamless editing. It is compatible with all windows versions. It is the best alternative of using your browser as a PDF reader for windows or mac.
Sumatra doesn't have any editing feature; you can only read PDF in it but it provides a built-in easy start option that gives an intuitive and fast reading experience. For a good reading experience with fast and reliable performance use Sumatra PDF reader.
It has various keyboards shortcut which makes it more suitable for an amazing reading experience.
Apart from PDF, you can also read ebooks that are in ePUB and Mobi format and read comic books that are in CBZ and CBR formats in Sumatra PDF reader for Windows. If you need only read to PDF and don't want to edit anything then use it and also, its file size is only 5 MB.
3)

Foxit PDF Reader For Windows And Mac
After Adobe, Foxit is the most famous PDF reader and also it is lightweight compared to adobe.
Among all free PDF readers for Windows, it offers various features without any extra bloatware to your pc. It is a cloud-sharing PDF reader. You can create, share, and secure all your PDF files on its cloud server.
It provides many options to create PDF files like upload a scanned document, converts Word, PowerPoint, or Excel documents into PDF. You can combine many PDF files into one to create a new PDF file.
In a security feature, it has done a great job. With this security feature, you can track who opens PDF, how many times PDF is edited, and by whom. Also, you can give access to the user to open the PDF file and notify the readers that the document is updated.
One of the features of Foxit which we like most is that you can add your own shortcut keys.
Foxit has many advanced options like text mark up, digital signature, track of your document changes. Foxit is useful for those who regularly need to create PDFs for a job and want to work with colleagues on the same PDF.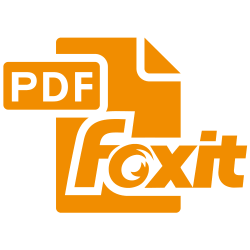 4)

PDF XChange Editor – Free PDF Reader For PC
It is another free lightweight PDF reader for windows with rich features. Free and paid versions of PDF readers are available. Almost all paid features you can use in the free version but with a watermark on the document.
It offers the lightweight experience of PDF reading.
Its interface may be annoying for most people because the whole screen is filled with button toolbars and a side panel but for a better view, you can customize the toolbar with a right-click on it.
You can do most of the things with this lightweight PDF reader like create, view, and add notes in a PDF file. Also, you can attach an audio file to a PDF document.
More you can do that highlight text or add digital signatures. To convert PDF documents into the searchable format it uses the optical character recognition feature.

5)

MuPDF – Windows 10 Best PDF Reader
MuPDF is a low-memory lightweight PDF reader for windows. You can view and edit your PDF files in MUPDF lightweight PDF reader. MuPDF can be used to fill forms or annotate documents.
There are various shortcut keys that you can see in the About MuPDF section. You can use the JAVA script in the PDF document and also it provides a feature to convert PDF into HTML, SVG, cbz. When you open any PDF document then the whole window is covered by PDF documents.
6)

Soda – Best PDF Reader For Windows And Mac
Lots of functionality of soda PDF reader makes it one of the best PDF reader for windows 10. You can create and edit PDF from the beginning.
With its online PDF tools, you can apply many conversations on PDF documents. It is easy to use a PDF reader for both individuals or businessmen.
The user interface of the SODA PDF reader is clean and simple. It can be connected with multiple online cloud platforms so it becomes easy to access PDF files from anywhere. Nowadays most of the things are coming online legal documents also one of them.
Soda provides an e-sign facility where you can send important documents with your e-sign on them. These documents are treated as a contract between two people.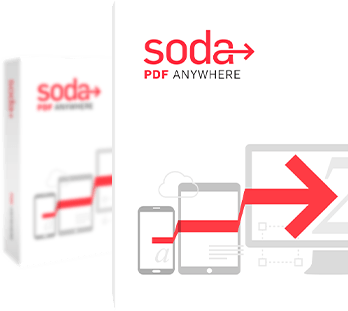 In its paid version you can set a password for a PDF file and also add permission on any PDF file, so the only authentic user can only edit that PDF file.
Its optical character recognition can turn any PDF or image or scanned document into a fully editable file. To create or edit multiple PDF files at the same time it uses the batch processing feature, which saves lots of your time.
You can add stickers notes and geometric shapes into your PDF documents. Open multiple tabs in a single window with different reading modes. Its cloud storage works with google drive and other cloud services.
7)

Nitro – Best Free PDF Reader For Mac
Nitro PDF reader offers tons of extra features beyond the viewing and editing of any PDF document. Its user interface is attractive because it looks like a Microsoft office interface tabbed menu. You can create and edit PDF forms in it.
It is a perfect example of how to make a balance between usability and features. It comes with a wide range of useful tools with that you can create, edit, share your PDF file. With this, you can add stickers to your PDF document which makes it another best PDF reader for windows 10.
One unique feature of it that is uses the quick sign method. This helps to protect your document from being a hack. It provides drag and drops document features.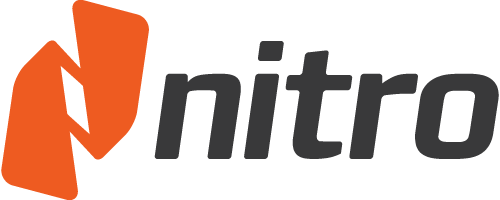 8)

Javelin PDF Viewer For Windows And Mac
Javelin uses its Drumlin publisher software to provide all the core functionality. All their products are digitally signed which makes them virus-free.
It is a very fast, small, and secure PDF reader for all platforms. It is another lightweight best PDF reader for windows 10 and mac.
This PDF reader supports Internal and external hyperlinks. Also, you can do a document text search, annotations. It can read in simple and encrypted PDF format. Its file size is only near to 2 MB so this PDF reader is only for reading not for editing or any other work. It has all the basic functionality which is needed to daily PDF task.
9)

STDU Free PDF Reader For Windows
Scientific and technical documentation utility can replace your multiple document viewers with a single one. It supports various file formats like TIFF, PDF, XPS, WWF, etc. Additionally, it supports FB2, TXT, Comic book archive, TCR, MOBI, AZW, EPub, DCX, and all image formats.
For a better view, it uses a tab to open a document. It splits windows to compare documents. Multilanguage interface is good for a better user experience. By changing the string in XML external resource you can also change the language. Currently, English, French and Russian language is supported.
It supports all standard features of this type of application like thumbnail view, rotates the page, searches by text. Also, you can export a page or part of the page into an image file. You can use it as a converter from DjVu and PDF file into an image file. It is freeware software.
10)

Your Web Browser
Most of the web browser has a built-in free PDF reader for windows and mac. You can open any PDF file in the browser by clicking on its link and also you can watch PDF files that are stored on your pc.
Your web browser can only read PDF files they don't modify documents. You can do some basic things like download, print files.
In windows, 10 Microsoft edge is a default PDF reader. In Edge browser on top PDF toolbar is available. Basic functions zoom in and out the document, search in the document, print file.
Add a document to your favorite list or share it with others. Google chrome also works as a PDF reader for windows 10. All the feature of it is the same as Microsoft edge. Mozilla Firefox also reads PDF files. It can rotate PDF files, go to the last page of the document, download or print the file.
What is PDF File Format?
Adobe created PDF files because in earlier times to send and receive a document that contains text, images, charts, and tables was a difficult task. So, adobe decided to create a file format that can send, receive, and read documents that contain text, images, charts, and tables in an easy way.
The main feature of any PDF file is that it can be open in any operating system and can be read and create on any device.
Now PDF file has become the most commonly interchanged document. In starting there was only one software to read PDF files and that was Adobe acrobat reader and that was absolutely free. Now, these days web browsers directly read PDF files online.
Final words
These are the top 10 best free PDF reader for windows and mac. Some are paid which gives extra features to edit the document. While in the free version you can only view and read PDF documents. Foxit, Adobe, Sumatra, PDF Xchange are the main PDF reader software for windows and mac. For the digital signature, PDF documents are widely used. The digital signature made any documents safe, so PDF is also safe and secure.