In today's world, online education sites are helping students to solve their homework and assignments. The online learning platform has changed the way of studying. Now, you don't need to ask your friends or family to help with the homework. Just go to the website and ask your doubts, educators will give solutions.
There are various online education platforms that help students to complete their homework and course hero is one of them. But course hero is not free to use. You need to buy its subscription to use it.
Before buying its plans, people want to make sure whether is course hero legit or not. Using a course hero is considered cheating or not. All your doubts regarding the course hero will be cleared in this article.
What Is Course Hero?
Course hero is an online platform and valuable teaching resource for students and teachers. Here most college students ask their question and the teacher answer them. On Course hero, people share their documents so others can get benefits from them.
If you have a course hero monthly plan, you can see answers to questions. Student gets subject-specific resources to get help with the homework.
Currently, course hero is among the top question-answer sites for the student. It is an America-based edu-tech company. If you are a teacher, you get to earn money by giving answers to the question on the course hero.
For students, the course hero has referred to a friend scheme that gives chance to the student to earn extra money.
Is Course Hero Legit?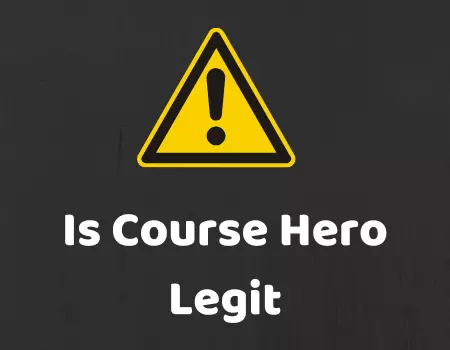 An education platform is only good when it provides answers to your queries. After buying a paid plan, if you don't get an answer to the question, you are wasting your money.
Some education platforms charge for answers but they just copy-paste answers from other sites and not quality educational resources. But course hero is different from other sites. It is a legit site that offers genuine answers to the question.
Here tutors solve your query. So, the chances of copied answers are almost zero. Moderators on the site always monitor the activities of students and teachers. If they find anything illegal, they ban their accounts.
Course hero is legal because here you ask to doubt the question that you can use to solve the homework. Here you don't get any pre-prepared notes. Teacher of any specific subject helps students to get understand the problem.
Course hero helps most college students in a legal way. It helps to complete the homework or assignment. Sometimes, questions are already answered on the course hero, so, you can use that answer.
Is Course Hero Cheating?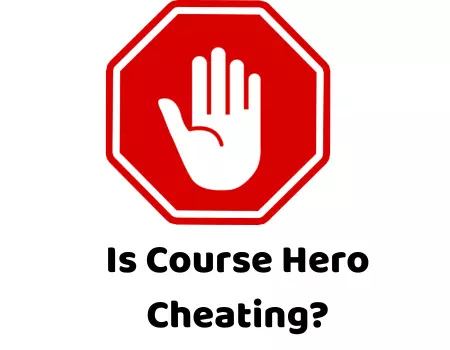 If anything belongs to someone and you present it as it is, it is considered cheating. On Course hero, you get answers to questions. If you use the same answer for your assignment or homework, it would be considered cheating.
There are many online tools that detect plagiarism in the content. If you do copy-paste the answer from the course hero, chances are high that your teacher may detect its plagiarism and your assignment may not be accepted.
You should use the course hero as an informative platform. Rather than copying the answer for the assignment you should understand the concept of the answer and then make your own version of the answer. It won't be considered cheating and the assignment looks fresh and plagiarism free.
Learning is always a good way to grow in life. Gain knowledge from the course hero and use it for your study.
Is Course Hero Worth It?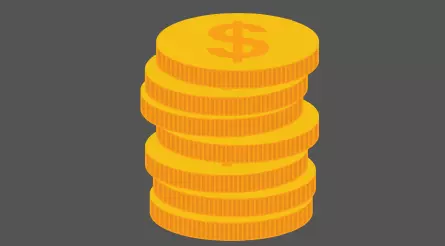 Course Hero is a place where you receive help with your assignments and homework. Course hero is an educational content-sharing platform that has lots of educational documents, projects, papers, study materials, etc.
All these contents are not available for free users. If you don't have any paid subscription to the course hero, you only see blurred images. But don't worry, we have solutions to unblur answers on courser hero.
Course Hero is totally worth it. You won't regret buying its paid plans. You can access all kinds of study materials without any blur to give an extra push to your writing.
If your question is answered already on the course hero, you can see that answer and don't need to wait for a response from someone. Instead of writing the same answer for your homework or class notes, you should do some changes so it looks genuine and unique answer.
Is Course Hero Free?
Unfortunately, Course hero isn't free. It has monthly subscription plans that start from $39. But if you buy its yearly plan, it costs you $9 per month which is quite low than a single-month plan.
But wait you can use course hero for free. Here are some methods to get course hero answers for free.
Refer To a Friend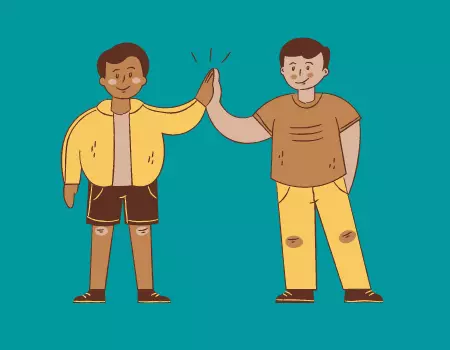 It is an easy way to get a course hero plan for free. Here you just need to create a free course hero account and you get instant access to course hero.
Now go to the setting of your account and check to refer to a friend section. Here you get a link to inviter your friend on the course hero. If your friend joins course hero through your link, you will get rewards points which you can use to buy course hero plans.
Upload Documents
Another easy solution. Create an account on the course hero as a free user. Now you get access to use course hero but still, you can't see answers, you can just upload documents and study materials.
It is a simple process. More documents you upload on the courser hero, more documents get unblurred for you. Your documents should be original and helpful for others. If your documents get good responses from other users, course hero will unlock a document for you.
Use Creative Savants
It is an affordable option for course hero users. Here you get a limited number of course hero answers and study resources.
After certain answers, it asks you for the money. But good thing is, here you don't need to buy any monthly plan. You just need to pay for every answer. So, if you need one answer, pay for only one. It is quite cheap and budget-friendly for students.
Is Course Hero Safe?
Students use course hero for their class notes so it is a good idea to know how safe course hero is. Course Hero is a safe place to use as a study resource. Once you buy its plans, you can read any answers on the course hero. It is a safe place to invest the money to get help in your study.
It is possible that the answer you are using for your assignment is already used in any other place. So, it would be better to paraphrase the answer to keep you on the safer side. Read the answer and then try to convert it into your own version.
Use the online rewriter tool to change the words of the answer. Use their synonyms. Try to implement your own point of view to make the answer unique.
Does Course Hero Notify Your School?
There is no such feature on the course hero that notify your school. Course hero is not part of any university. It is an educational platform that is used to get answers to questions.
Course hero works as an independent platform. So, there is no chance that it will notify your school.
But you should be careful when you use course hero answers. If you copy the answer from the course hero and use it in your homework or own research project, you may get caught. Because there are many tools that show original source of the answer. Paste the answer into the tool and it will find out whether the same content is available on the internet or not.
Some school teachers use these tools to find whether homework is original or copied. So, not only course hero, if you copy answers anywhere on the internet, always change its words, and presentation, and add your viewpoint.
This process will keep you on the safer side and the school won't know that you have used course hero to complete the assignment.
How Is Course Hero Support?
The course hero has excellent support. Whenever you face any issue regarding your account or any other, you can contact its customer support. They are experts and helpful.
You can contact them through live chat support on the website or use their telephonic support. If your problem is not solved on these supports, you can raise a ticket on the site.
Is Course Hero a Scam?
Course Hero is a safe and secure site. There is no scam on the course hero. You will see some course hero reviews on other review websites but they are totally fake. These fake reviews are generated by its competitor.
Course hero is offering its service for more than one decade. A site is called a scam when it takes all your money and doesn't give you any service but with course hero, there is nothing like this. You get full access to the site if you have its subscription.
Conclusion
Course Hero is a good legit platform for those who need help with their homework. Here you can help other people by giving answers to their questions. Course hero is worth your time and money. Now after reading the article, it would be clear that course hero is a pure legal site.