Whenever someone chooses youtube as their carrier option, the first question that comes to their mind is that what kind of editing software do YouTuber use? Finding the best video editing software for a youtube channel or any other social media is not an easy task.
In the last 2-3 years, a number of videos are being uploaded on various social media platforms like youtube, Facebook, Instagram, etc.
Perfect and stunning videos can help to boost your subscribers. Making professionals video is not as easy as shooting videos. You have to do a lot of works to give professionals touch to your video.
With a good camera and microphone for the recording you can shoot good videos but to make them video eye-catching you must buy top video editing software for post-production works of video.
We have checked various video editing software and from them, we compiled the list of best video editing software for pc.
iMovie – Best Video Editing Software for Beginners
It is a completely free video editing software for mac users. The best thing about iMovie is that a non-technical person can understand its all function easily. To make your work easy it has pre-formatted templates.
Green screen and chroma key tool are highlighted features of it. With this tool, you can change the background easily. It can edit 4K video also.
iMovie has not all the professional tools for editing but its basic tools are sufficient for beginners. you can do basic stuff like adding a title, transitions, 3D globes, and even add travel maps to video. Its one-click enhance option changes the overall look of the video.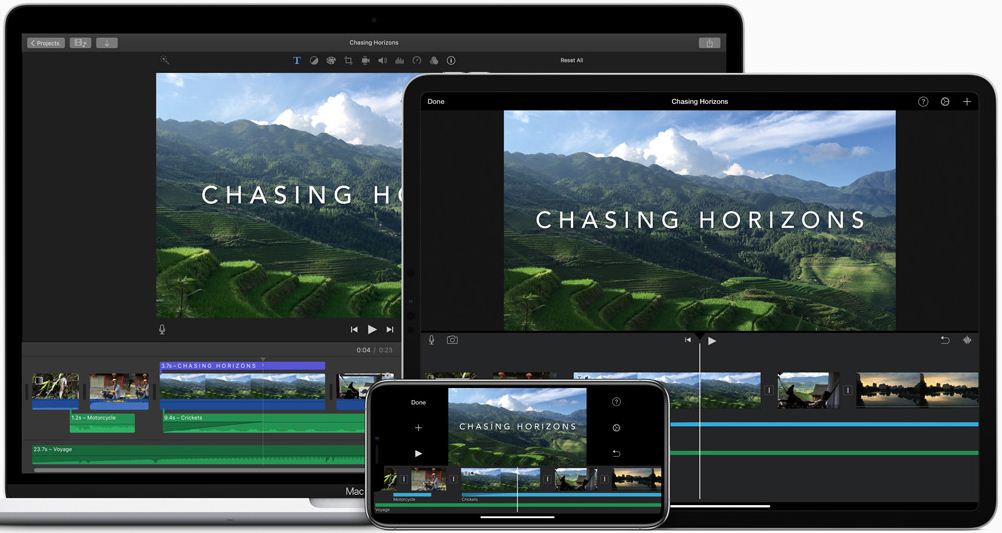 VSDC – Best Free Video Editing Software for Windows
VSDC provides rich functionality with a simple and intuitive design that allows you to edit videos with minimum knowledge of editing. It is fully free video editing software for windows 10 with no watermark.
It is a non-linear video editor in which instead of the coming scene from one after another in the linear sequence we can place the object to any position on the screen in any size.
Masking is another important feature of it. With masking, you can blur, highlight, or hide an unwanted area of the video.
Its image stabilization tool removes a shaky portion of videos and improves video quality. VSDC provides HD and 4K video export. It supports all video formats.
its other features are visual and audio effects, masking, subpixel accuracy, 4k and HD video export, video stabilization, and direct youtube upload, built-in DVD tool, video file converter.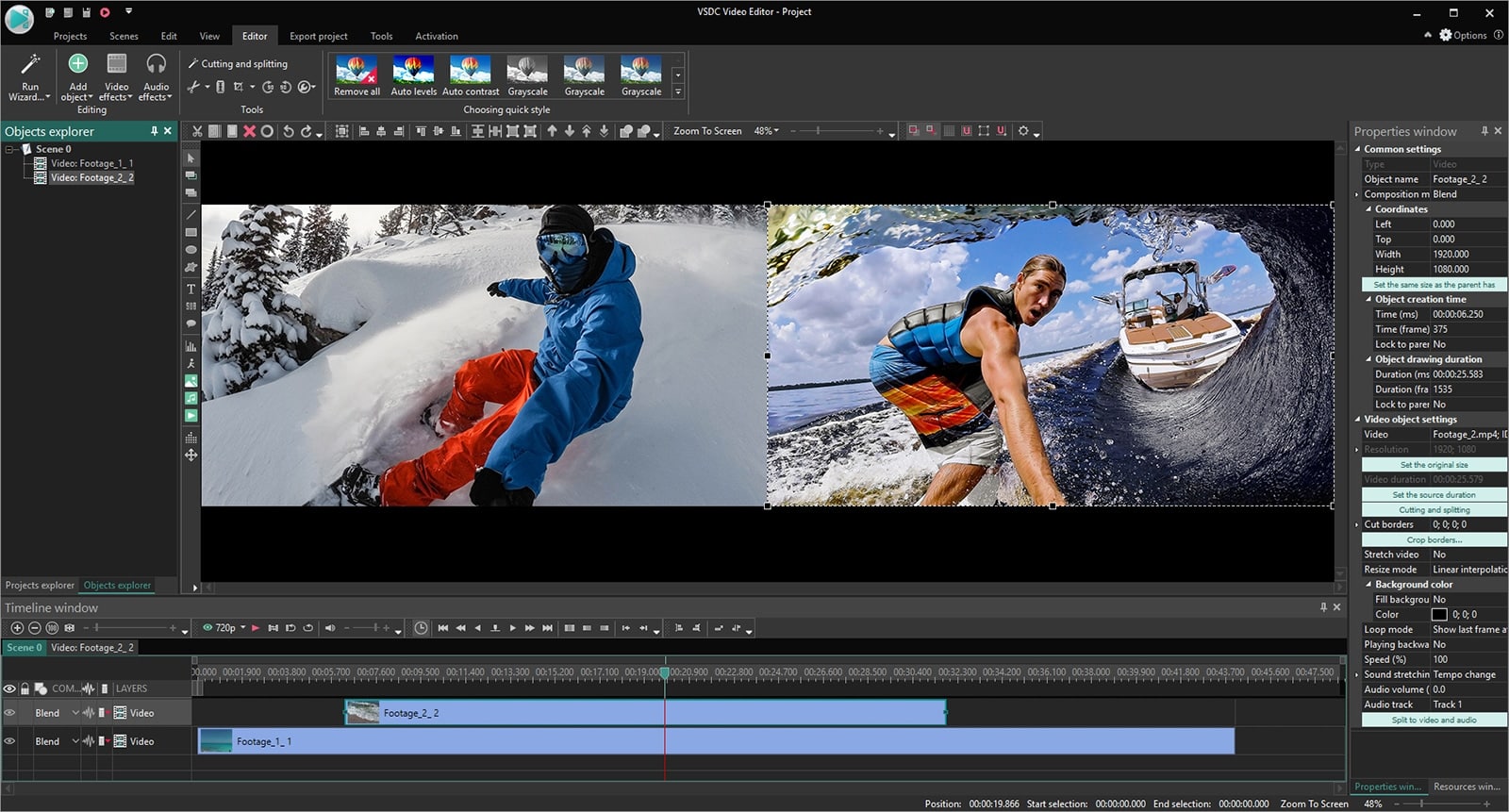 Final Cut Pro – Best Video Editing Software for Mac
It is developed by Apple for high-quality video editing. Some famous YouTubers and filmmakers are using a final cut pro to do post productions work. It is the best professionals in video editing software.
Final cut pro comes with features like multi-cam editing, XML importing, and external monitor support magnetic. It can support up to 64 camera angles to edit video with automatic synchronization of the audio waveform.
It offers tools that make working with a large amount of video, audio, and image file easier. 360-degree video editing is also available.
Due to its fast rendering speed, many YouTubers are using it. Mac 64 bit operating system and multi-core processing give its power for high rendering speed.
This software is for professionals but if you are a beginner with little practice you can use it easily.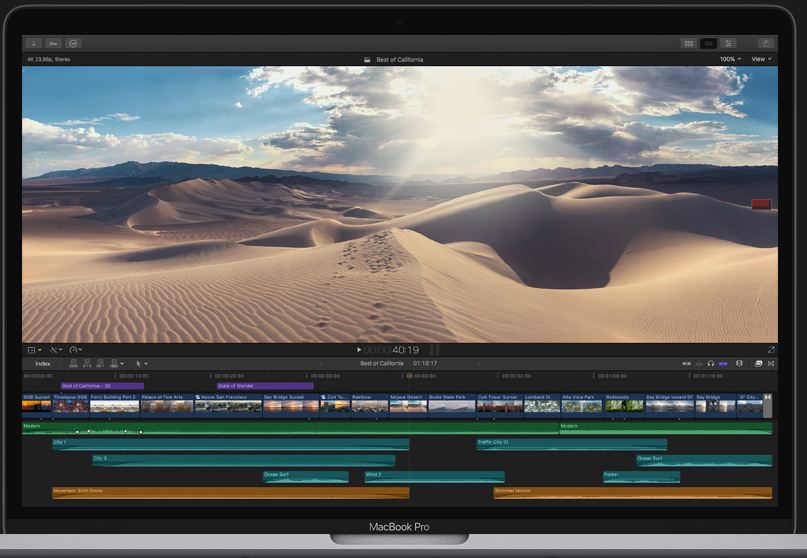 Adobe Premiere Pro – Best Video Editing Software for Windows 10
What works final cut do for apple same work is done by adobe premiere for windows. It is top-of-the-line video editing software that is used by many YouTubers and filmmakers.
With the Lumetri color tool, you can do color adjustment and manipulation. Its multi-cam feature allows you to work with any angle of video whereas another video editor allows you with limited numbers of angles to work. Adobe premiere pro smoothly runs into the laptop.
It offers four edit types Ripple, Roll, Slide, and slip. Like adobe photoshop it gives a layer editing option for better results. To removes shakiness from the video it has a feature which is called Wasp stabilize.
Adobe premiere pro offers support for all types of formats including 8K video, 360-degree video, VR video.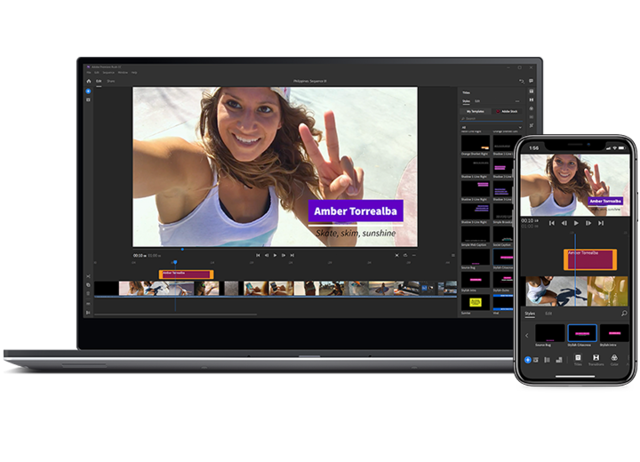 Pinnacle Studio – Video Editing Software for Professionals
Pinnacle Studio gives you the freedom to create a video like a pro video editor.
With its multi-cam capture options, you can create tutorial videos in which you can record screen and webcam both at the same time.
360 video editing is given in it. Import 360 videos and apply all 360 effects like color corrections, trim footage, control angle, etc.
new powerful color grading control enhances the beauty of video. Colour grading controls include color wheels, LUT, waveform scope, and more.
Not only you can drag and drop your media to the timeline but preciously insert clips with three and four-point endings. mark the in and out points of your clips and identify the location of your timeline of where to place them for the ultimate level of flexibility and precision.
Every Youtuber wants to engage their audience and enhance video quality, with pinnacle studio 3d motion objects and titling studio, you can create eve catching a video with stunning graphics.
It has some awesome features like BlueFX effects, 360 video editing, multi-cam capture, focus on selective colour, flip, zoom, spin for flawless transactions.
Filmora
It allows you to make beautiful videos with hundreds of preset such as overlays elements, transition, layer effects, etc. Due to its so much clean and simple interface, video editing is so easy on it.
As one of the best video editing software for beginners for free download. It has royalty-free music and sound effects that you can use in your video.
It has all the basic features such as – magnetic timeline, cut, trim, transitions and effects, etc. The best part about using film is that you can use all the feature free, but to remove the watermark you have to pay 59$ license fee.
Lightworks
Lightworks intuitive interface is user-friendly. All its tools are directly accessible from its timeline.
It has a huge set of tutorial videos so any time you face problems in editing the video you can check its tutorial video and learn to form it.
The user-friendly interface is equipped with a rich selection of visual effects, transitions, and superb trimming options which guarantee that each youtube video you edit in light works is going to be a masterpiece.
It supports all popular video formats like 720P, ultra HD, 4K, etc. It is compatible with all operating systems. Exporting file time for light works is very fast.
Whatever the final platform or format you want to create for your video Lightworks has it covered.
Blender
This is one of the best free video editing software available for windows, mac, and Linux. it is open-source software that is totally free.
From performing a basic function like video cut, audio mixing, adding effects it performs some advanced editing also like video masking.
It can be used for modeling animations, rendering VFX, game creations, movies.
Its main features are live preview, chroma vectorscope, histogram display, audio mixing, syncing, scrubbing, etc.
Openshot – Best Video Editing Software for Free Download
Openshot has more features than iMovie like unlimited layer and audio mixing. In its real-time preview, you can see applied transitions between clips. It is free for windows, mac, and Linux.
Openshot is open source and its interface is easy to use. It is good for clip resizing, scaling, trimming, snapping, and rotation, plus motion picture credit scrolling, frame-stepping, time-mapping, audio mixing, and real-time previews.