After choosing the right domain name for a new website next important step is to choose the right hosting plan. But many new bloggers do some silly mistakes at the time of choosing the best hosting for beginners and later on, in the future, a bed hosting service may cause speed problems for your blog or website.
Many factors are included in choosing the best web hosting like fast server time, price of hosting, page load time, customer care supports, and more.
What is Hosting?
Hosting is basically a server space that you used to put your website files. In simple terms, you can compare hosting with a rented house.
Like when you go to another city for a new job or study then you need a house either you can buy a house or take on rent. Buying a house is not everyone's cup of tea so people take a house or apartment for rent.
The same process is followed in hosting for your blog or website you take some server space from a hosting company on rent as long you run the website.
Hosting Buying Guide For Beginners
Speed
Google loves those websites whose loading speed is fast. The more your website is fast, the better will be the user's experience.
Fast-loading websites rank on the first page of Google and it will increase your website traffic. The best hosting for beginners must provide a great website speed.
Server Requirements
Your website should be run on WordPress's latest server because the old server can reduce your website speed so check server details of the hosting company before buying.
The latest server requirements for a website are PHP version 7.3 or higher, MySQL version 5.6 or higher, Https supports.
Uptime
Uptime is the total time in which the hosting server remains functional and online.
Most hosting providers' uptimes are 99.99% if your hosting provider's uptime is below 99.95% then you need to rethink your hosting plan.
Pricing
For most new bloggers this is an important factor while choosing the best hosting plans.
But one thing keep in mind is that don't choose those cheap plans which will affect your website performance in feature.
Customer care supports
This is also important but most new bloggers don't give attention to customer care support. Good customer care support should solve all your technical problems with a 24×7 working period.
In starting I also neglect this point and bought a cheap hosting plan with bad customer care support which gave me a lot of problems.
Now you know that what is hosting and which points should take care of at the time of buying hosting for beginners?
Are you planning to launch a new blog and going to buy the A2 hosting plan but want more info on A2 hosting than this article for you?
A detailed review of A2 hosting is given in this article.
After reading this article you can decide that you should buy A2 hosting or not?
In A2 hosting you get a wide range of customization and cost control options which makes them the best hosting for beginners.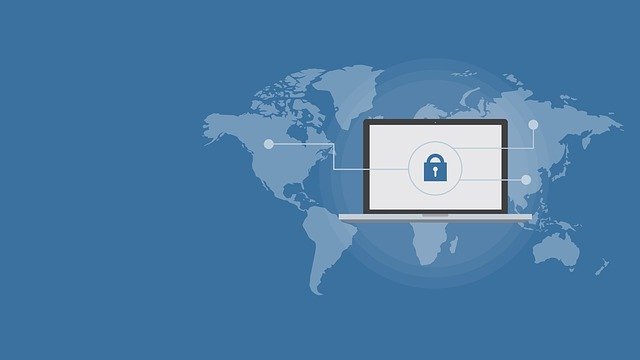 Read also – Best wireless headphones for gaming in India
A2 Hosting – Brief Intro
A2 hosting started in 2001 in a two-room office in Ann Arbor. The old name of A2 hosting was Iniquient later they changed it into A2 hosting. Since starting they are specializing in speeding up your website speed.
You get 5 different hosting plans under A2 hosting WordPress hosting, Shared hosting, VPS hosting, Reseller Hosting, and Dedicated server hosting.
In terms of technology A2 hosting is always ahead from its competitor.
Proof of this is that when PHP5 was introduced in 2004 A2hsoting was the first company that adopts this technology.
Later on, in 2013 to increase the speed of their hosting plans they started using SSD hosting. And SSD boosts their site speed so much in comparison to other hosting companies.
Features of A2 Hosting
Are there any good features that make A2 hosting the best hosting for beginners?
In this section, I will cover all the features of A2 hosting which you need to know at the time of buying hosting from A2 hosting. Like SSD, SSL certificate, speed, uptime, CDN, and more.
Let's go through each one by one so you can decide A2 hosting is good for you or not?
Uptime Performance
As a website owner, you would like your website to always be available to use all of the time.
A2 hosting claims that they provide 99.99% uptime for their users. This means all the time your website is available for users with fewer disruptions.
What tactics are A2 hosting used to maximize uptime?
They try to reduce overstuffing and the result is that the minimum number of demands are placed on the server at the time of increased traffic.
Also, they store cache information of the user on users' browsers so when next time the user visits the website, the A2 hosting server loads the website fast using a cache of the browser.
My 2 blogs are running on A2 hosting since last year and blogs never went down for a single minute means I am getting 100% uptime on A2 hosting this makes A2 hosting is best hosting for beginners.
Compensation For Downtime
Yes, you heard right.
A2 hosting gives compensation for the downtime of their servers.
conditions for compensation is If the downtime time of the website is more than 0.1% of the total time of that month.
Compensation is paid in the form of service credit. These service credits are equal to 5% of the total fees of the one-month plan of your website.
Easy to Use Control Panel
If technical qualities (speed, uptime, SSL, etc.) of any hosting are good but the control panel is hard to use for beginners then that is not the best hosting for beginners.
But the control panel of A2 hosting is easy to use if you are an experienced user or a newbie you can easily use their control panel without any problem.
On the left side of the control panel, you find your account information. Like domain name, MySQL disk, email list, etc.
Things you can do in the control panel are
Upload, download, edit, and delete files.
To customize the site, install scripts and CSS.
Full control of the WordPress database of a blog or website.
Manage all email account that is associated with your website.
Create subdomains.
Use an SSL certificate to make your site secure.
Access metrics that work like google analytics which show all data about user behavior on the website.
Data Centers for A2 Hosting
The speed of any hosting service depends on its data centers.
A2 Hosting has 3 data centers Singapore(Asia), Amsterdam(Europe), and Michigan(USA) so they provide high speeds to your website.
To enhance the performance of your site it chooses the data center which is near your location.
All data centers are owned by A2 hosting due to this A2 hosting provides high security to your websites or blog and this makes it the best hosting service for beginners.
Read also – Mcafee vs windows defender which antivirus is best for windows
Free Site Migration From Another Hosting
If you are using any other hosting service and want to change your hosting service to A2 hosting then you get free site migration supports from A2 hosting customer care supports.
Site limit depends on their hosting plans in some plans they migrate 25 sites for free.
Only shared hosting customers get 1 site migration limit for free.
If you are buying Dedicated, reseller and managed VPS hosting then you get 25 free site migration benefits.
In their terms and conditions, they provide all the detail about the migration process so before purchasing hosting read their terms and conditions carefully.
Tucker say about free migration process

"The migration process was quick and mostly without issue. I had a few minor hiccups with SSL certificates, but they were resolved quickly by A2's amazing, quick support – even on Thanksgiving Day!"
HackScan – Backup Feature
Nowadays online security for anything is essential. If you are running a website or blog then your first important step is to make your website secure.
In WordPress, there are lots of plugins to make your websites secure.
But you know that these plugins also make your site speeds slow.
For this problem, A2 hosting has a solution that uses HackScan technology. HackScan service protects A2 hosting and monitor 24×7 your website and protect it from hackers and attackers.
HackScan service stops all the suspicious on the website. They scan malware on the website regularly.
So, you don't need to add extra plugins to your websites and it speeds up your website speed.
Security Feature
For security purposes, A2 hosting uses the SSAE16 security protocol. HackScan powered its security with its powerful malware scan against viruses.
A dual web hosting firewall protects your website from attacks of suspicious activity. Also, some other tools for security are security monitoring, brute force defense mechanisms.
A2 hosting provides a data backup facility. It takes backup of your site regularly so you don't get any problem in getting data backup.
SSL Certificates
If you are a newbie and don't know what is SSL certificate then let me explain.
When you visit any website maybe you notice in the search bar that some site's URL begins with HTTPS:// means these sites are SSL secured.
With an SSL certificate, you can send and receive a data insecure way.
Google also sends those sites on the first page which uses an SSL certificate. All eCommerce sites must use SSL. Nowadays Google also loves those websites which use SSL certificates.
With some hosting plans, A2 hosting offers free SSL certificates. In shared and reseller hosting users get a free SSL certificate for their websites.
Managed VPS and dedicated server hosting also get a free SSL certificate but they need a dedicated IP address for their website to get a free SSL certificate. These free SSL certificates make A2 hosting the best hosting for beginners for WordPress.
Also, you can buy an SSL certificate from A2 hosting.
Single Site — works on a single site with one domain name
Wildcard — works on all pages of a given site, including sub-domains
Advanced — works across multiple websites, each with its own domain name.
CDN (Content Delivery Network)
As you know those hosting providers which deliver high speed for websites are the best hosting for beginners.
When you use CDN for your website CDN puts copies of your websites on the server all over the world. So, when a user search for your website CDN uses those servers which are near the user location.
Most of the bloggers use Cloudflare's CDN service. In A2hosting you get Cloudflare CDN is free.
CDN speeds up your website page load speed 200% fast and it uses 60% less bandwidth as A2 hosting says.
With A2 hosting you can manage Cloudflare CDN. All Cloudflare CDN services are accessible through the A2 hosting control panel.


24×7 Customer Care Support
The name of the A2 hosting customer care team is "Guru crew support" and they are experts in their work.
To save money some companies outsource customer support facility but A2 hosting doesn't do this. They have their own teams of expert customer care executives who solve all your queries.
Whatever your query is basic or advanced their well-trained executive solves it in a few minutes.
There are many ways which you can use to connect with A2 hosting customer care services like call, email, chat, by raising tickets.
As soon as they get your query, they respond to you very fast. A2 hosting customer care services are open 24×7 and 365 days so you can call them any time for your problem.
One of thier user kat suvillan talk about cusotmer care supprot

" Really loving my service with A2 Hosting. The service is great. No outages like the former company I was with. Very straightforward account management. But the best part of A2, is the impeccable customer service. They know what they're doing. They offer a killer product. And are a FORCE in this market. Highly recommend them ".
Money-Back Guarantee
You get any time money-back guarantee on A2 hosting on all hosting plans.
If you get any problem within 30 days of purchasing then A2 hosting will return your money without asking any questions.
Also, you may get a money return after 30 days but there are terms and conditions which are described on the A2 hosting website.
If you buy hosting for 3 years and after one year of use you don't want to further use A2 hosting then you can take back your money but, in this condition, you don't get full money in return.
You have to pay a one-year payment which you use and money of another 2 years will be returned to your account but with some deductions like domain name fees, registration fees, migration fees.
CMS And Developer-Friendly Tools
All major CMS (content management system) is supported by A2 hosting. It is so easy to use these CMS and you don't need any developer to set up your website.
WordPress, OpenCart, Drupal, Joomla, and Magento are fully supportable with A2 hosting.
To make your WordPress site speed faster you can choose their turbo plan hosting which makes your WordPress sites speed extremely fast.
If your website is not big and you don't want to use any other website builder then you can use A2 hosting your own website builder named SiteBuilder.
A2 Hosting – Green Hosting Company
Nowadays global warming is a big issue and all big organizations are trying to reduce their carbon footprint to reduce global warming effects.
A2 hosting works with carbonfund.org to make 100% carbon neutral work. Carbonfund.org is a big company and they continuously support renewable energies and reforestation.
You may be having a question that how reducing global warming is related to the best hosting for bloggers.
Yes, you are right this point is nowhere connected with the best hosting for beginners but you should know that if your hosting company is making effort to reduce global warming then you are also contributing a little bit to make the earth carbon-free.
Solid-State Drive
All those hosting companies which use solid-state drive has fast loading speed. In comparison to ordinary HDD drive speed of SSD is faster.
SSD makes your website speed super-fast and makes the load time of the website super low.
The reason for fast speed is microchip means in SSD request to transfer data is written in microchips while in HDD request to transfer data is done by mechanical arms.
Jose jr say aobut A2 hosting speed

"Unbelievable! How I wish I started with A2hosting. Faster speed. Affordable. Great support!"
RAID-10 Storage
RAID stands for redundant array of independent disks 10. What is means?
RAID technology is used to store your website data in multiple locations. So, when from one location if website data is lost then automatically the server uses another location data.
This backup technology makes A2 hosting more reliable.
A2 Hosting Plans
To make your presence in this crowded market of hosting every hosting company offers different hosting plans. Due to its budget and cheap hosting plans, A2 hosting is ruling this hosting industry for the past few years.

A2 hosting has 5 types of hosting plans
Shared hosting
WordPress hosting
VPS hosting
Reseller hosting
Dedicated hosting
Now let's understand all the plans in detail so it becomes easy for you to choose the best hosting for beginners.
As the name suggests in shared hosting plans you have to share the server with other users.
This is a cheap hosting plan so it is the best hosting plan for beginners because in starting many bloggers don't have enough money to buy hosting.
You share your server with others so you don't have to pay for the full server and it makes the hosting plan cheaper.
There are 3 plans in A2 shared hosting Lite, swift, and turbo.
A popular plan in this category is a swift plan where you get unlimited websites, unlimited SSD storage, unlimited email account, free email migration, and more.
There is some drawback of shared hosting is that as you know in this hosting plan you have to share a server with other users so speed in this plan is slow in comparison to other A2 hosting plans.
Also, if other websites on that server bring huge traffic there is a chance of server crash problems.
Lite
1 Website 
Unlimited SSD Storage & Transfer 
25 Email Accounts
Free & Easy Site Migration
Easy cPanel Control Panel
Free SSL Certificate
Anytime Money Back Guarantee
Swift
Unlimited Websites 
Unlimited SSD Storage & Transfer 
Free & Easy Site Migration
Unlimited Email Accounts
Easy cPanel Control Panel
Free SSL Certificate
Free Automatic Backups
Anytime Money Back Guarantee
Turbo
Unlimited Websites 
Unlimited SSD Storage & Transfer 
Free & Easy Site Migration
Unlimited Email Accounts
EasycPanel Control Panel
Free SSL Certificate
Free Automatic Backups
Turbo (Up To 20X Faster)
Anytime Money Back Guarantee
VPS Hosting Plans
A2 hosting has multiple virtual private network servers for VPS hosting. These VPS servers are Linux-based servers.
Like shared hosting in VPS hosting also multiple sites are hosted on a single server but the main difference in shared and VPS hosting is that in VPS hosting the number of websites on a single server is less so you get better speed in comparison to shared hosting.
There are 3 plans in VPS hosting
Unmanaged VPS: This plan is for those people who are a developer or system administrators in any company and want full customization on their website by itself.
Managed VPS: In this plan, you get the full power of VPS. You get free host guard management from A2 hosting with its full-time customer care support.
Core VPS: This is a mixer of both managed and unmanaged VPS hosting.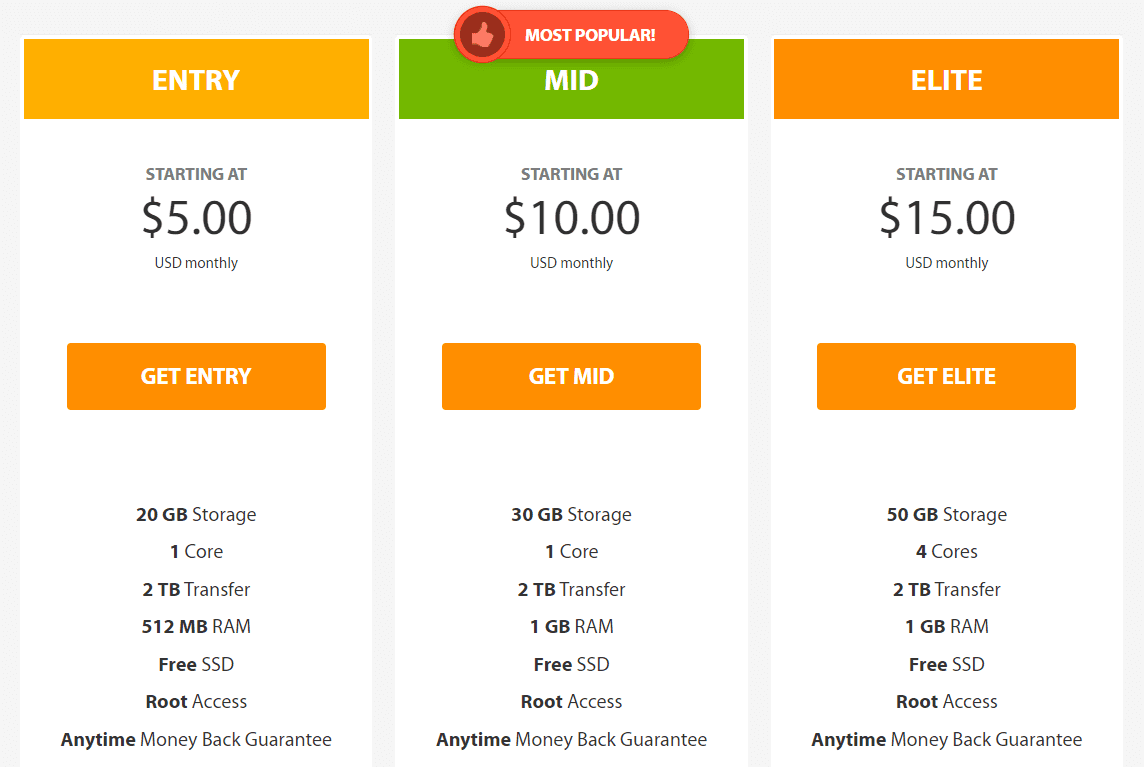 WordPress Hosting Plans
A2 hosting has 3 WordPress hosting plans Lite, swift, and turbo. These plans are similar to shared hosting plans but the main benefits of these plans are WordPress themes and plugins which you can use to customize your WordPress site.
Another benefit of WordPress hosting is page loading speed is higher than shared hosting.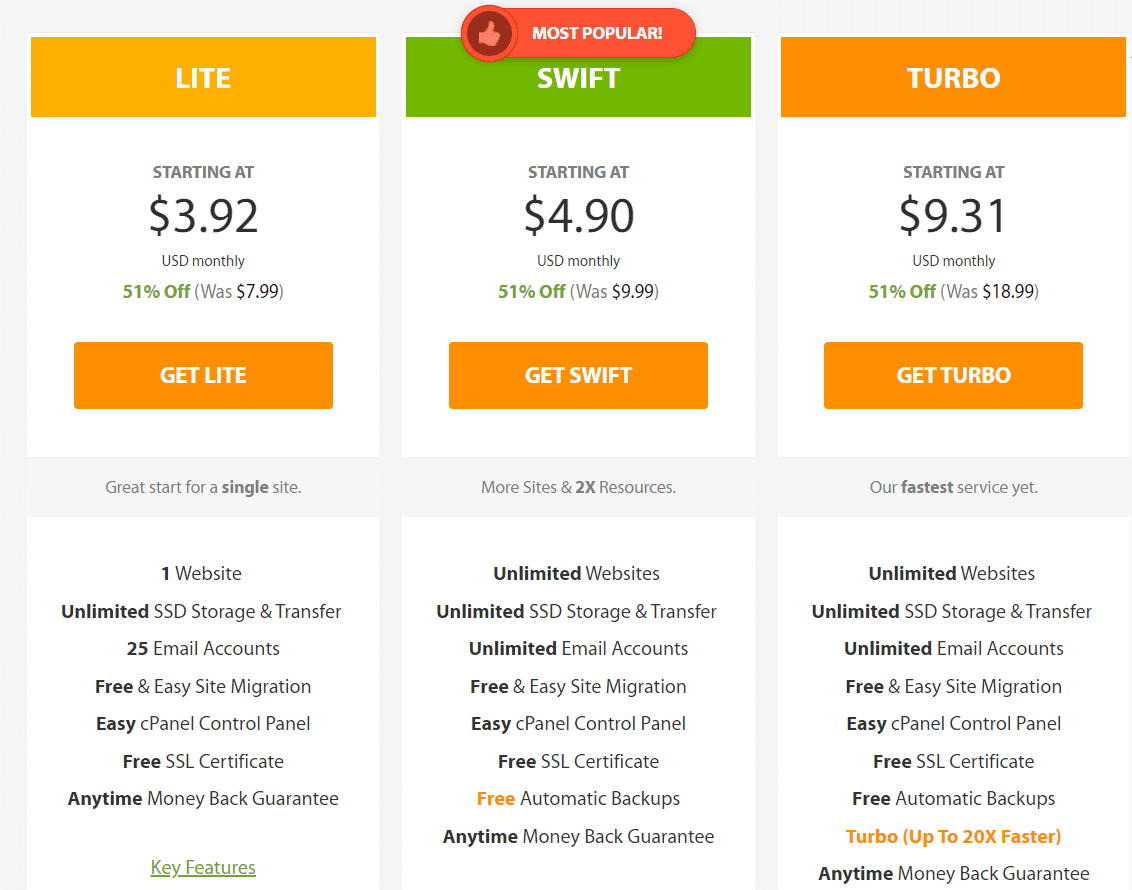 Reseller Hosting Plans
This hosting plan is for those users who want to enter into the hosting business but don't want to spend money on infrastructure.
There are 4 different plans in the reseller A2 hosting plan bronze, silver, gold, and platinum.
In the platinum plan, you get 200 GB storage, 2000 Gb transfer, and a 20x faster turbo speed option.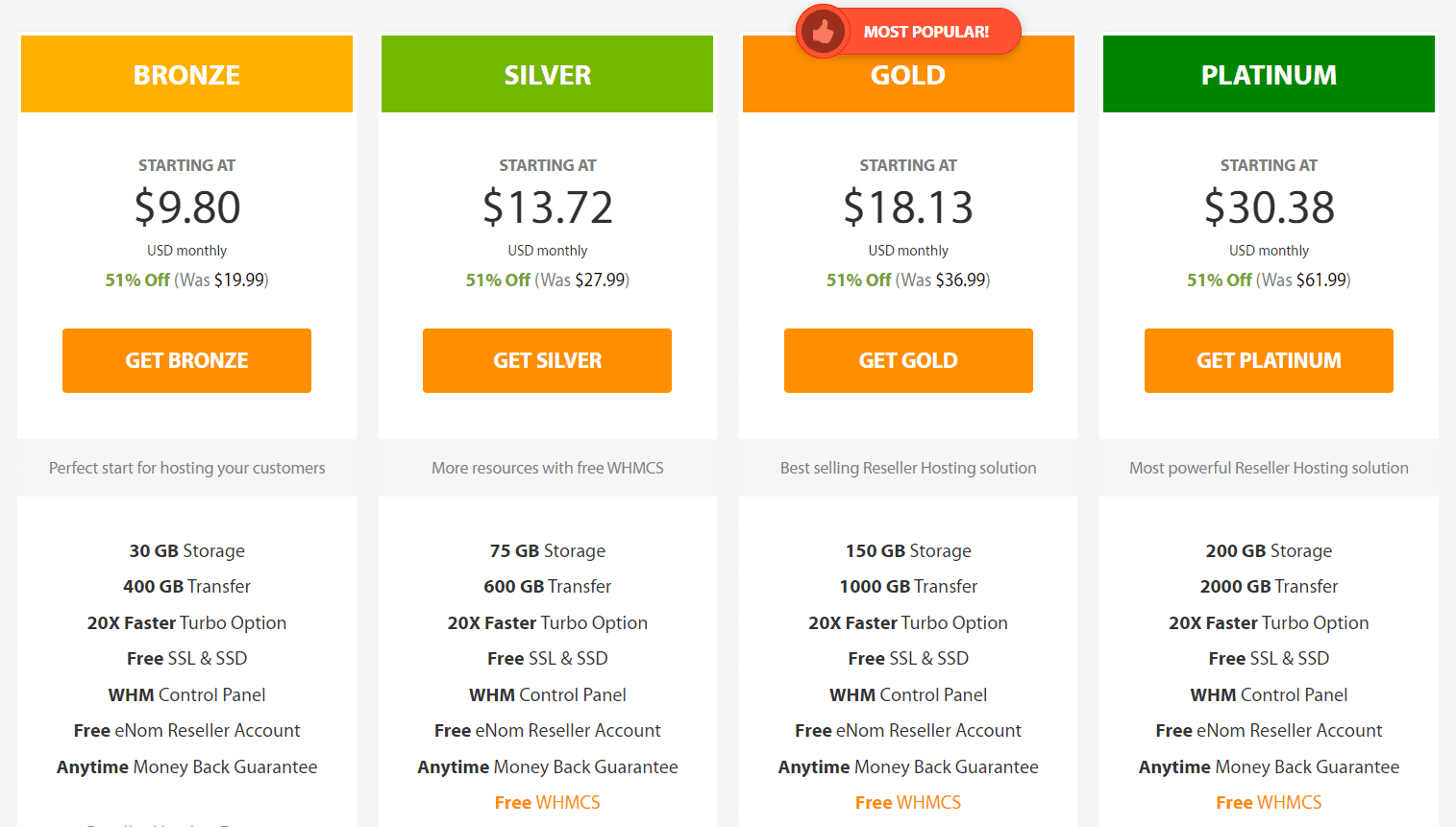 Dedicated Hosting
This is the most powerful web hosting service. In this, you don't have to share your hosting server with others so you get the most powerful speed.
If your website is getting traffics in millions per month then you should go with a dedicated a2 hosting plan.
Prices of dedicated hosting are so much high so small companies can't afford it.
Our Verdict on A2 Hosting – Should You Buy A2 Hosting or Not?
Yes, you should go with A2 hosting due to its security and speed features.
You get a free SSL certificate for your website so you don't need to give extra money to buy an SSL certificate.
24×7 customer care support has a team of experts and solves all your queries as soon as possible.
Huge numbers of the plan according to your needs and budgets.
Free CloudFare CDN for the website to increase the speed of the blog.
With SSD performance of websites increased and page load time decrease so google will love your website and push it to the first page of search results.
There are some cons also for A2 hosting
When you migrate from another hosting plan you get only one free site migration option.
Hosting for windows server is less most of the plans are hosted on the Linux server.
Disclosure: geekymr-The tech zone is a tech knowledge site that receives compensation from the companies whose products we review. We test each product thoroughly and give high marks to only the very best. We are independently owned and the opinions expressed here are our own.
Conclusion
A2 hosting offers various attractive plans with a competitive price range. Plans of A2 hosting comes into our budget. Plenty of free things like SSL certificates and Cloudflare you get with every hosting plan. A2 Hosting is one of the best hosting for beginners because I am also running my blog on A2 hosting and I am getting good page load speed with the fast server response.