If you are among those people who are storing data on a computer or laptop in a single drive (like in C drive) then you need to think again to protect your data. If any file in the drive is infected with a virus then you need to format it and your whole data would be wiped.
Possibly that by mistake, you format or delete c drive then what would you do. Here 3rd party hard disk partition makers play their roles. Aomei partition assistant is a free partition maker for windows. Let's see how useful it is.
What Is Aomei Partition Assistant Software?
Aomei is a free disk partitioning software that is powerful and comes with a clean and simple user interface. With Aomei, you get full control over managing and partitioning the disk. Unlike other disk partitioning software, you get more extra features in the free version of the Aomei disk partition.
Its paid version is also available that gives more advanced features but its free version is enough for home and small business owners. Aomei disk partition software is compatible with all windows versions like windows 11, windows 10, and so on. It works perfectly without any lag.
Apart from creating a partition, it can do resize, split, merge, format, delete, convert, and more with the disk. It can also disk from NTFS to FAT 32 and vice versa.
Aomei partition assistant works safely and without losing any data it creates partition. No need to reboot the system to create a partition. You get full control of your hard disk with the partition manager.
Aomei Partition Assistant Features
Performs different disk partitions and other operations
Both free and paid versions are available
Works with all windows operating system
Support HDD and SSD hard disks
No data loss while creating partitions
The paid version includes 90 days money-back guarantee
24X7 technical support available
256-bit secure SSL data transfer
Clone disk to take backup
Windows to go creator
NTFS to FAT32 Converter
OS migration to hard disk is available
Bootable media creation is available
It can install Windows 10 on an external USB drive
Different Version of Aomei Assistant Partition Software
Aomei Partition Assistant Standard Review (Free Version)
This is the free version of the Aomei partition assistant. In this version, you get all the basic partitioning features that are good for home and office use. Without any fear of data loss, you can create or merge partitions. Also, you can resize or move partitions.
In the free version, you can convert MBR to a GPT disk. It provides an option to migrate OS to HDD or SDD. Its free version contains most premium features which are only available in the paid versions of other disk partition software.
Aomei Partition Assistant Professional Review
It is an advanced version of the Aomei Partition Assistant standard. It is a paid version and comes with more advanced features to simplify disk partition. In the paid feature, you get the dynamic disk, SSD migration, GPT/UEFI, Gutmann wiping method, and more.
Aomei Partition Assistant Professional Price
Current version – $49.95
Lifetime Upgrade – $53.96
Aomei Partition Assistant Server Review
This version is reliable for windows servers. For a small and medium-size business that needs a windows server, this version is good. Before buying it, you can try a demo of it.
Aomei Partition Assistant Server Price
Current version – $159
Lifetime Upgrade – $179
Aomei Partition Assistant Unlimited Review
This version is good for enterprise use. In the plan, you can use Aomei on an unlimited number of PCs or servers within one company. It enhances disk performance.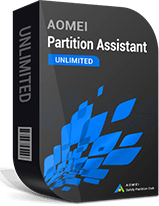 Aomei Partition Assistant Unlimited Price
Current version – $399
Lifetime Upgrade – $449
Aomei Partition Assistant Technician Review
For large enterprises and service providers, it is a good option. This version is specially designed for technical persons. With this, you can provide services and technical support to unlimited clients.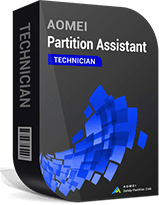 Aomei Partition Assistant Technician Price
Aomei Partition Assistant – Full Detail
Aomei partition assistant is a disk partition manager software that is easy to use. It is available in 5 different versions which I have mentioned above. It offers various useful features in its free version like splitting, creating, merging, deletion, cloning, migrating, and more.
Aomei disk partition software helps you to create different parts of your hard disk. You can increase the number of drives in the disk by using Aomei software.
You can perform several options in it at once which all will be queued and when you click on apply then one by one queue task will be completed. While managing the system partition, you don't need to reboot the computer. By using its app mover option, you can clean the space of any drive. This feature is especially good for C drive because all thins installed into C drive and so when you run out of space in C drive then use app mover to move apps in other drives.
During resizing any disk, either you can enter disk size manually or drag the slider to adjust disk size. Copy wizard helps you to copy the whole data of the disk into other hard disks. Also, you get the freedom to copy data be sector to sector.
Want to migrate the operating system from HDD to SDD, this thing you can do with the Aomei partition. Its file system converter changes files from FAT32 to NTFS or vice versa without losing data. You can merge or split partitions without worrying about data loss.
I have performed several tasks in Aomei and all perform quickly. Not only it performs fast but also it has a clean and easy-to-use interface. Its hide partition option hides the full disk from the PC. It is one of the most powerful freeware disk partitions for home users.
How To Use Aomei Partition Assistant? (Aomei Partition Assistant Tutorial)
Aomei partition assistant gives you the freedom to use full use of the space in the disk. It can change the size of the disk as your need. Also, you can merge 2 disks into a single disk to get more space in a single disk.
Let's see how to use the Aomei partition assistant correctly.
Check also – iMyFone AnyTo Review
How To Resize Partition By Using Aomei Partition Assistant?
Before resizing a partition close all the running applications and make sure power won't turn off while splitting or creating a partition.
Open Aomei partition assistant. In the main window, you would see all the drives of your PC.
Right-click on the drive which you want to resize.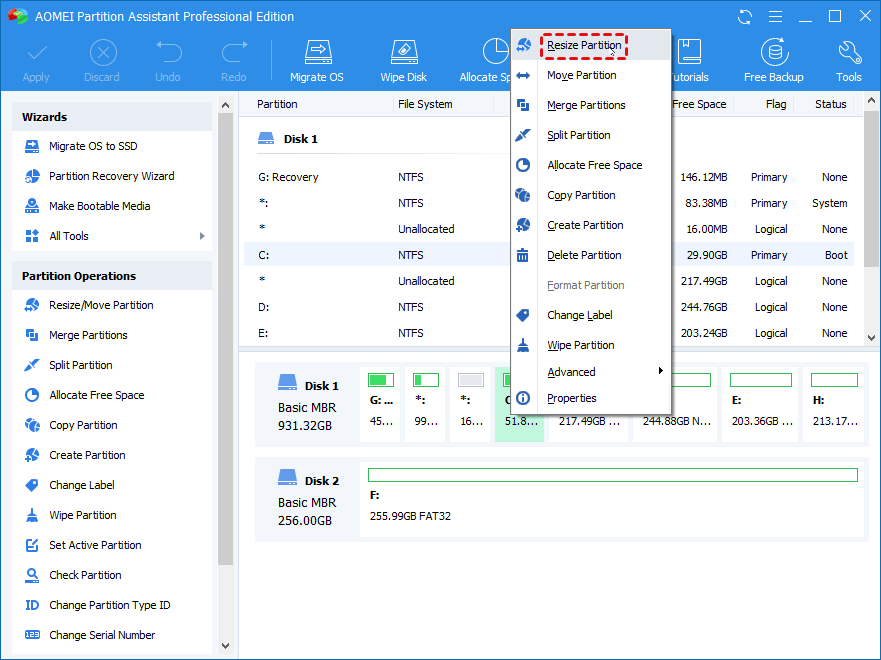 From the options list select resize option.
Now a new window will be opened.
In the new window, drag the disk size. you can increase or decrease the size by moving the drag option or entering partition size into the box.
Now click on ok and it will be returned to the main window where you can see the preview of partitions after creation if it looks good click on apply and a new partition will be created in few minutes.
How To Shrink Partition By Using Aomei Partition Assistant?
Open Aomei software and right-click on the disk which you want to shrink.
Now from the option list, select resize disk option and enter the new disk size in the box or drag the pointer to shrink disk and press ok.
Now in the main window see the preview and click on the apply button in the top left corner of the window.
Aomei Partition Assistant Migrate OS to SSD – All Steps
If you are using SSD in your PC then migrating OS to SSD would increase the speed of your PC. From writing to reading every function would perform quickly and even the boot speed of the PC will be decreased.
Steps to migrate OS to SSD into Aomei partition assistant
Launch Aomei partition assistant. Make sure SSD is properly connected and it is detected by your computer or laptop.
In the left side panel under the wizard option, there is migrate OS to SSD option, click on it.
In the next window, to migrate OS, you need to select unallocated space as the targeted location.
If there is no unallocated space is available then click on the checkbox in front of "I want to delete all partitions on disk 2 to migrate system to the disk" and click on the Next button.
Now you can modify disk space if you needed or keep it as default and click on the next.
A warning note will be shown read it carefully and click on the finish button.
At last click on the apply button and a pop-up would be shown. Click on the restart windows into PE mode.
How To Delete Disk Partition in Aomei Partition Assistant?
Deleting any disk partition through Aomei partition software is an easy process. You don't need to do any hard work to delete the partition.
To delete partition open Aomei and right-click on the disk which you want to delete and select delete disk.
Now you have 2 options either you can delete the disk without deleting its data or delete the disk and delete its data also. Choose which one you need and click ok and then click apply and the partition would be deleted forever.
How To Clone a Laptop Hard Drive With Aomei Partition Assistant?
To clone a laptop hard drive with Aomei partition assistant, you need to copy separately every drive of a laptop into the new hard disk.
Insert the new hard disk into the laptop and open Aomei partition Assistant. Click on the drive which you want to copy and click Next. In the next window select destination drive to copy data.
Aomei Operation Resize Partition Cannot Be Completed Because Drive C Is Being Used?
This error generally comes due to background running apps. Before performing resizing, you need to close all apps on the computer but some apps run in the background so these are not visible and cause errors like antivirus.
Its solution is, open a task manager and find all running apps and close them.
How Is Aomei Partition Customer Care Support?
If customer care support of any company is good then its trust factor increases among customers. Aomei partition has good customer care support. Its customer executives are available 24X7.
There are FAQs and other helpful documents on their site which help to solve your query. You can ask your question in their forum so other users will help you by sharing their experience.
At last, if you won't find a solution, you may contact their customer care executives through their email support. They have a dedicated email support team for different problems.
Product & Technical Support
Sales & Product Inquiries
Cooperation & Partnership
Complaint
FAQ About Aomei Partition Assistant
How To Move a Partition In Aomei Win 10?
To move a partition in Aomei, right-click on the partition and select move partition from the menu, and adjust its position.
Is Aomei Partition Assistant Free?
Aomei partition assistant standard version is free to use. To use other versions, you need to buy its premium plans. For home use, the standard version is enough and it is free.
Is Aomei Safe?
Aomei is safe to use and if you feel any difficulty using software read their manual guide or contact their support team, they will help you.
Final Thoughts
Aomei partition assistant can do all partition-related tasks easily. The best thing about it is that it has a free version that is good for personal use. Its performance is fast so it saves lots of time. You can do most of the things with its free version from disk partitioning and merging to assigning a unique drive letter. After using it, you don't need any other windows partition software. One con about it is that it is not available for Mac OS.