Are you tired of the constant threat of malware and viruses infiltrating your computer, mobile, or tablet? Or maybe you're simply looking for the best antivirus software to protect your digital life? This comprehensive guide shows the differences between Avast and McAfee.
Users trust both companies, as they have been in the market for a long time. They update their security system regularly to give real time protection against the latest malware attacks.
But which one is the right choice for you? Among McAfee and Avast, which antivirus you can trust?
Which provides good security features at a reasonable price? Which doesn't slow down your device? All these answers will you found in this Avast vs McAfee antivirus guide.
Quick Summary
In the ongoing battle of Avast vs. McAfee, McAfee stands out as the preferred choice over Avast when it comes to robust cybersecurity solutions.
Winner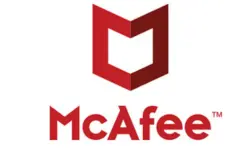 A wide range of security features
Advanced threat detection
Reliable and robust cybersecurity
Runner Up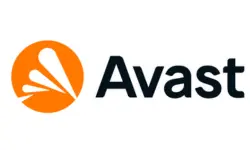 Intuitive and user-friendly interface
Free antivirus option
Robust phishing protection
Brief History
Avast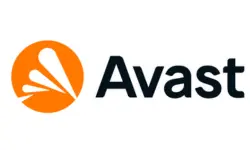 In the world of cybersecurity, Avast has a significant history. Avast started back in 1988. When two individuals, Eduard Kučera and Pavel Baudiš met at the Research Institute for Mathematical Machines in Czechoslovakia.
Avast is not your typical software developer. They specialize in creating cutting-edge computer security software. Avast uses the power of machine learning and artificial intelligence to stay ahead in the cybersecurity area.
Avast boasts an astounding user base, with more than 435 million monthly active users worldwide. This use base makes Avast the second-largest market share among anti-malware application vendors on a global scale.
McAfee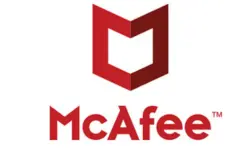 McAfee is a prominent name in the world of cybersecurity. It began in 1987 when John McAfee started McAfee as "McAfee Associates." McAfee has more than 500 million monthly active users worldwide.
The company, named after its visionary founder, John McAfee, played a significant role in the world of open-source software.
McAfee Associates contributed to various operating systems, including Linux, freebsd, and Darwin. McAfee had involvement in developing critical software components like the BIND name server software and SNMP version 3.
Read also – Avast vs Webroot
Features – McAfee vs. Avast Antivirus
Regarding comparing the real site advanced features of McAfee and Avast, it's a bit of a neck-and-neck race. These advanced features aim to provide the security and smooth operation of your device. Let's break it down with a table for clear understanding.
| Feature | McAfee | Avast |
| --- | --- | --- |
| Real time protection | ✔️ | ✔️ |
| Firewall protection | ✔️ | ✔️ |
| Parental controls | ✔️ | ✔️ |
| VPN | ✔️ | ✔️ |
| Identity theft protection | ✔️ | ✔️ |
| Sandbox mode | ❌ | ✔️ |
| Game mode | ✔️ | ✔️ |
| Device tune up | ✔️ | ✔️ |
| Manual scanning | ✔️ | ✔️ |
| Start up scanning | ✔️ | ✔️ |
| Quick scanning | ✔️ | ✔️ |
| Wi-Fi protection | ✔️ | ✔️ |
| Stop webcam spies | ✔️ | ✔️ |
| Password manager | ✔️ | ❌ |
| File shredder | ✔️ | ❌ |
| Multi-platform compatibility | ✔️ | ✔️ |
| Block advertisers tracking | ❌ | ✔️ |
| Free trial | ✔️ | ✔️ |
| Number of protected devices (In Top Plan) | 10 | 30 |
| Money back guarantee | 30 days | 30 days |
Other extra features of Avast antivirus:
Bank Mode: This mode protects your passwords, credit card details, and other personal information when doing online banking or shopping.
Tracker Prevention: This helps maintain your privacy, protecting you from advanced tracking techniques by constantly changing your browser's fingerprint. Tracker Prevention is an Avast secure browser.
Securline VPN: Avast offers a VPN service that allows you to browse the internet securely and anonymously. Avast internet security features in Avast VPN keep your user data safe from hackers.
Performance Optimization: Avast includes tools to clean up and speed up your devices for better performance.
Firewall: Avast includes a firewall to safeguard your network.
Identity Protection: Avast One includes all-in-one identity monitoring and protection.
Business Security: Avast offers different versions of its antivirus software for businesses. Including Avast Essential Business Security, Avast Premium Business Security, and Avast Ultimate Business Security, Avast free antivirus. These versions include additional features such as Endpoint Protection, Patch Management, and Email Security.
Avast mobile security: This Avast security feature protects your mobile devices.
Other extra features of McAfee Antivirus
Protection Score: The home screen consists of the Protection Score, which gives you an overview of your security status.
Personal Data Cleanup: McAfee offers a Personal Data Cleanup (Removal) feature that helps you remove sensitive files from your computer.
Secure VPN: McAfee offers a VPN service that allows you to browse the internet securely and anonymously.
Identity monitoring: McAfee provides identity monitoring to safeguard your identity from theft.
Credit monitoring, score & report: McAfee offers credit monitoring, score & report to help you keep track of your credit score.
Firewall: McAfee includes a firewall to safeguard your network and works as a webcam shield.
Anti-phishing protection: McAfee offers anti-phishing protection to protect you from phishing scams.
Wi-Fi network protection: McAfee offers Wi-Fi network protection to protect your device from unauthorized access.
Security – McAfee vs. Avast
McAfee offers a robust antivirus software package with malware protection to safeguard your computer, smartphone, or tablet.
One of its standout security features is real-time scanning, which continuously checks your devices for viruses, malware, ransomware, and spyware. This proactive approach detects security threats and removes them swiftly, minimizing potential harm.
McAfee also excels in defending against phishing attacks, a common tactic employed by cybercriminals to steal personal information. McAfee gives you the confidence to browse the web safely. You can be sure that your data is safe with McAfee.
Identity theft protection is another crucial aspect of McAfee's offering. It goes the extra mile to keep your personal information secure, a critical defense in our digitally connected world.
McAfee includes a Virtual Private Network (VPN) that encrypts your online activity, preserving your privacy and data integrity.
McAfee offers a free tool called McAfee Malware Cleaner. This provides malware protection. It effectively removes malware, adware, viruses, and other threats from Windows computers, further enhancing its commitment to user security.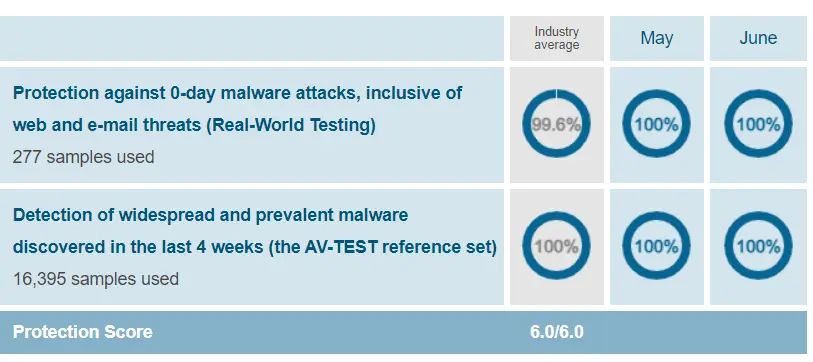 With McAfee antivirus, you can perform a quick scan, a full scan, and a scan of a specific file or folder.
Quick scan mode takes less time but it doesn't scan the whole device. It just scans a few important files on the device to check for any malware in them. To scan the whole file of the device, you need to use its full scan mode. If you want to scan only the selected sensitive files or folders of the device, use its specific file scan option.
McAfee Total Protection has a strong track record regarding performance and reliability. McAfee Total Protection received a perfect score of 6 out of 6 in recent tests of AV-TEST in May and June of 2023.
Avast's malware detection engine is robust and impressively effective. Consistently achieving perfect detection rates across various types of malware, including newer and more advanced threats. Avast security system provides real-time protection.
Avast software uses real-time scanning to find and stop viruses, malware, spyware, ransomware, phishing attempts, and other emerging threats.
Avast software has a Ransomware Protection Shield. It's there to keep your files safe, making sure they can't be locked up without your permission.
Avast's core firewall functionality continuously tracks your internet security, proactively blocking unauthorized access attempts.
Avast free antivirus software offers a holistic approach to online security and privacy. It has features such as malware protection, phishing defense, VPN (Virtual Private Network), firewall, and more in a single package.
Avast premium security alerts users to suspicious links, harmful websites, phishing sites, and email attachments that may carry infections.
Avast automatically detects, blocks, and removes viruses from your devices, providing continuous protection.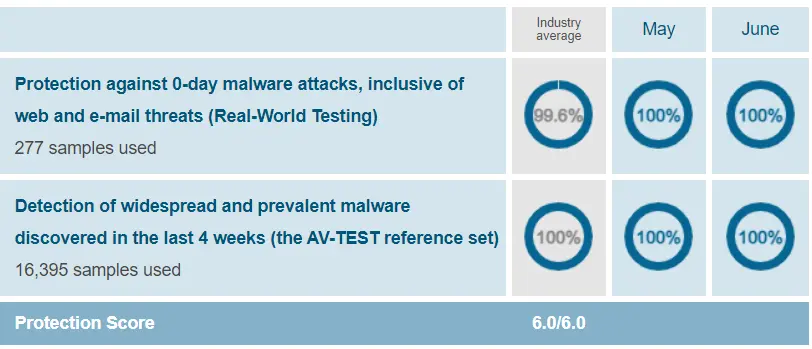 Avast has more scanning options than McAfee antivirus. In Avast, you get – smart, full, targeted, custom, boot-time, and network inspector scans.
The smart scan is like a quick scan of the device. It identifies malware, outdated software, and network threats. If you need to do an in-depth scan, use its full scan feature. The targeted scan feature is good to use when you have any suspected file and you only want to scan it.
The custom scan only checks the surface of the system. Boot-time scan performs scanning when you start the device. The network inspector scan helps you to check any lack points in the system to prevent hackers from stealing your information.
Avast has received awards that reflect its commitment to quality. The AV-TEST Award in 2022, recognizing it as one of the top products in IT Security. AV-TEST certifies it, signifying that it meets stringent security software standards. It also scored a 99.5% detection rate on AV-Tests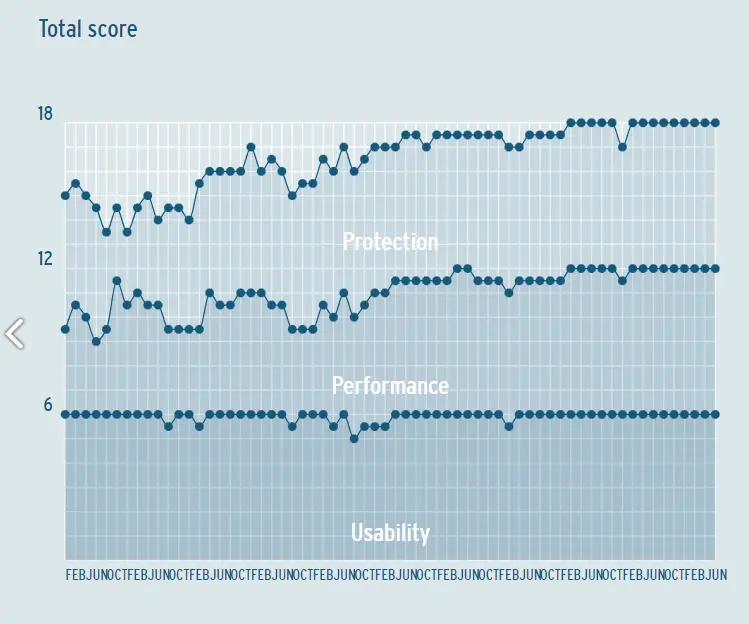 In a head-to-head comparison of security features, McAfee emerges as the slightly stronger option when compared to Avast. It offers good value for users enhanced protection and peace of mind.
Ease of Use – Avast Antivirus vs McAfee Antivirus
Both Avast and McAfee offer user-friendly interfaces that cater to a range of users, from beginners to more experienced individuals.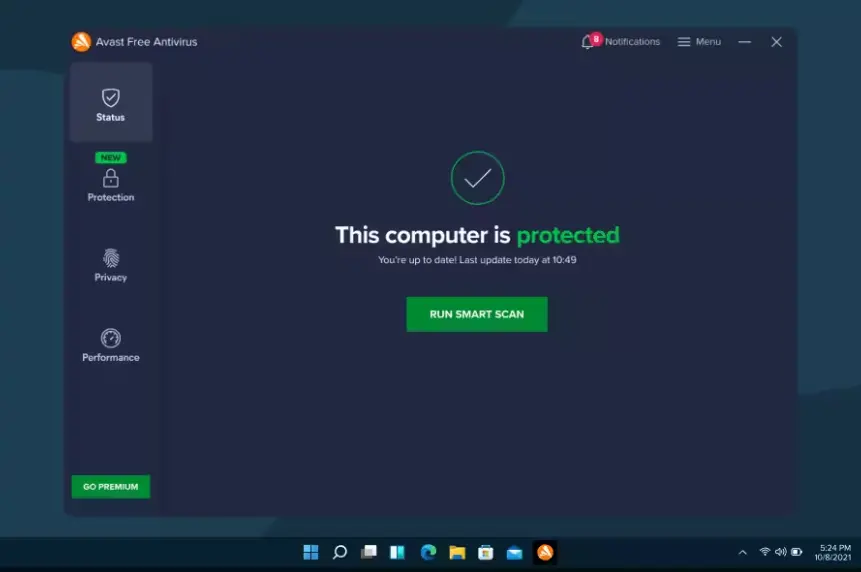 Avast's intuitive approach includes brief explanations for its basic features, making it an excellent choice for antivirus newcomers. Avast's user interface welcomes users with a clean and minimal design.
It even features a handy search function for quickly locating settings. The home screen provides easy access to major tools. From here, you can check your PC status, start virus scans, or run smart scans for weak passwords and vulnerable software.
On the mobile front, Avast maintains its user-friendliness on both Android and iOS platforms. Navigating the mobile app is as straightforward as its desktop counterpart. With Avast antivirus, you can use all of their features in one app, which makes it easier for users.
Avast's website mirrors its software's simplicity. The installation process involves a few steps but is generally easy to follow.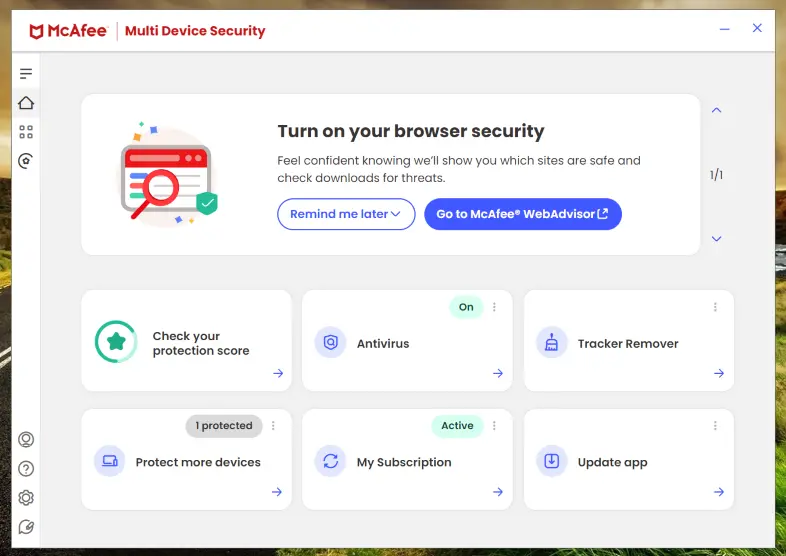 McAfee's installation is quick, typically taking about five minutes. Although its interface is straightforward, it's worth noting that some features span across multiple apps.
The home screen neatly organizes tabs for main sections, including PC Security, PC Performance, My Privacy, and My Info. This clear separation facilitates easy navigation to specific areas of interest.
Most features are accessible through the main McAfee app by clicking on "My Protection. Some functionalities, such as parental controls or identity theft protection, require users to access McAfee's online dashboard. Furthermore, the VPN, web security, and password manager are separate downloads.
Additionally, McAfee offers quick access to the antivirus via an icon in the Task Tray, serving as a convenient shortcut.
Both Avast and McAfee provide clean and sleek interfaces, making tasks like running scans straightforward. Avast's simplicity is slightly more cohesive as it combines essential features in one place within a single app. Whereas McAfee's features may require users to interact with various apps and can sometimes present more pop-up notifications.
Regarding ease of use, Avast stands out with its user-friendly interface and intuitive user interface. That makes it a convenient choice for users seeking a hassle-free antivirus experience.
Impact on Device Performance – Avast vs McAfee
Both McAfee and Avast are reputable antivirus programs, but their impact on your computer's performance can vary. It's essential to understand how they might affect your system's speed and responsiveness.
Both Avast and McAfee slow down the device when they perform a full scan of the device. It is common because they use resources to scan every file even junk files on the device.
In my testing, I found that the impact of the Avast antivirus on PC performance is lower than the McAfee antivirus. Avast doesn't slow down the PC as much as McAfee does. Most users use antivirus on PC so I have conducted this test on my PC.
When I performed a quick scan, both Avast and McAfee took a similar time around 1 minute. However, regarding a full scan of the PC, the time period was different.
Avast and McAfee, two popular antivirus programs, had different scanning times on my PC. Avast completed a full scan in around 12 minutes, while McAfee took about 18 minutes. It's important to note that the scanning duration for your PC may vary based on the number of files it contains.
Avast's impact on system performance is generally modest. Reviews have indicated that Avast's full scan has a relatively minor effect on system operations. Furthermore, many consider Avast's anti-malware engine to be fast and effective at detecting and removing various types of malware.
Avast can enhance your device's performance by blocking ads and providing web protection, which can lead to smoother browsing experiences.
Some users have reported that McAfee can slow down their PCs. It happens particularly during resource-intensive tasks like gaming or running complex simulations.
McAfee automates scans to make sure your computer stays protected without requiring manual intervention. While convenient, these scans can strain your PC's performance, especially if you have many files or a slower hard drive.
Maintaining a vast database of virus definitions and signatures requires frequent updates. These updates can occur while you're actively using your PC, affecting its speed.
McAfee's real-time scanning feature continuously tracks your computer for threats. While crucial for security, it can consume significant system resources.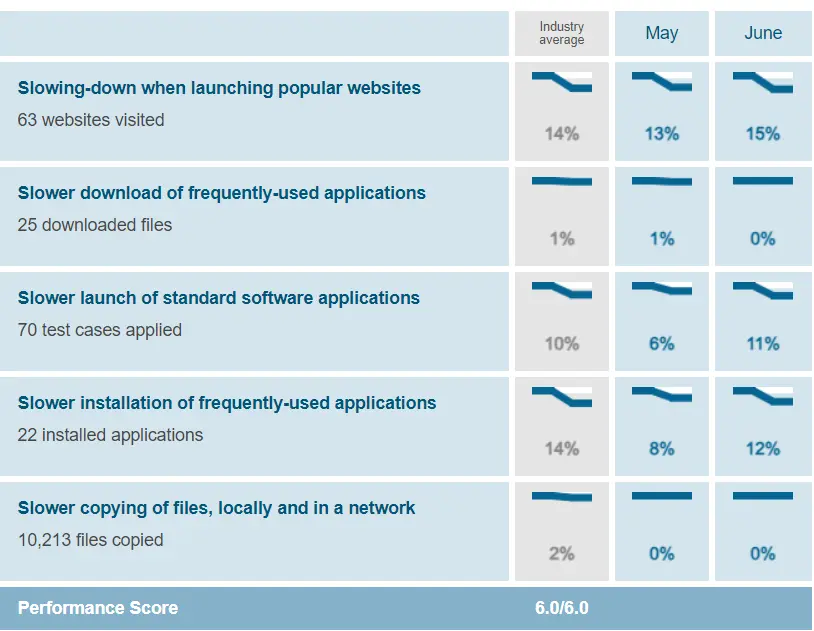 When it comes to device performance, Avast emerges as the preferable choice. Avast maintains system speed and efficiency; on the other hand, McAfee slows down devices.
Price and Plans – Avast vs. McAfee Antivirus
The price of the antivirus is also an important point when you decide between Avast and McAfee antivirus.
Avast offers a range of antivirus protection plans for both home and business users. Pricing and plan details of Avast antivirus vary depending on the type of user and the number of devices.

| Avast Plan | Price |
| --- | --- |
| One Essential | Free |
| One | $4.19/month (for 5 devices) |
| One Platinum | $9.99/month (for 30 devices) |
| Ultimate | $79.99/year (for 10 devices) |

| McAfee Plan | Price |
| --- | --- |
| Advanced (single device) | $89.99/year |
| Premium (single device) | $49.99/year |
| Essential (single device) | $39.99/year |
| Advanced (Family Plan) | $119.99/year |
| Premium (Family Plan) | $69.99/year |
Your choice of antivirus should align with your device. In this regard, both McAfee and Avast have got you covered. They support a range of operating systems, including Windows PC, macos, Android, and iOS.
Regarding pricing, McAfee is a good value-for-money antivirus. Making comprehensive cybersecurity accessible to a wider range of users without compromising on protection.
Customer Support – Avast vs McAfee
Regarding seeking assistance with Avast and McAfee antivirus software, there are distinct differences in their customer support options and accessibility.
McAfee Customer Support:
McAfee offers a variety of support channels for users seeking help. These include:
Virtual Assistant: Users can interact with a virtual assistant to find answers to their questions.
Community Forum: The McAfee Community Forum serves as a platform for users to discuss issues, share knowledge, and seek solutions.
FAQ Section: A comprehensive FAQ section, complete with informative YouTube videos, is available to address common queries.
For those who prefer direct assistance from a human agent, McAfee offers the following options:
Live Chat: Users can fill out a form with their questions and contact details. McAfee will connect them with a live chat agent during their service hours (Mon-Fri 7 AM – 7 PM CST).
Phone Support: McAfee provides a customer service number for users to call and seek assistance.
It's worth noting that users can access these support options even while using the 30-day trial version of McAfee. McAfee customer support is slightly better than Avast.
Avast Customer Support:
Avast also offers a range of support resources, including:
FAQ Troubleshooting Section: Users can browse through a troubleshooting section to find solutions to common issues.
Community Forum: Similar to McAfee, Avast has a community forum where users can engage in discussions and seek help.
However, the approach to live customer support differs between Avast and McAfee:
Phone Support: Avast provides a toll-free customer support number that operates 24/7. It's worth noting that this phone support is mainly for users who have bought a paid version of Avast.
Avast provides a paid tech support service that you can choose as a separate option. Avast offers a premium tech support service as a separate offering, priced at $199/year or $79 for a "simple fix."
When comparing customer support between Avast and McAfee, McAfee has a slight advantage regarding customer service.
Hardware and System Requirements For Both Antivirus
Avast
Windows: Windows 10, 8.1, 8, 7 (SP2) (32 or 64-bit), 1 GB RAM, and 2 GB of free hard disk space.
macOS: macOS 10.15 (Catalina), macOS 10.14 (Mojave), macOS 10.13 (High Sierra), macOS 10.12 (Sierra), 512 MB RAM, and 1 GB of free hard disk space.
Android: Android 5.0 (Lollipop, API 21) or higher, 100 MB of free space, and an internet connection.
iOS: iOS 12.0 or later, and an internet connection.
McAfee
Windows: Windows 10, 8.1, 8, and 7 (32-bit and 64-bit), 2 GB RAM, and 500 MB of free hard disk space.
macOS: macOS 10.15 (Catalina), macOS 10.14 (Mojave), macOS 10.13 (High Sierra), macOS 10.12 (Sierra), 2 GB RAM, and 500 MB of free hard disk space.
Android: Android 6.0 (Marshmallow) or later, and an internet connection.
iOS: iOS 13.0 or later, and an internet connection.
How Can You Check If Your Operating System Is Compatible With Avast and McAfee?
For Avast:
Go to the Avast website.
Click on "Products" in the top menu.
Select the product you are interested in.
Scroll down to the "System Requirements" section to check if your operating system is listed.
For McAfee:
Go to the McAfee website.
Click on "Support" in the top menu.
Click on "System Requirements" in the left-hand menu.
Check if your operating system is listed.
Can You Install McAfee and Avast on a Linux Operating System?
Avast and McAfee can both be installed on a Linux operating system. However, their installation processes vary slightly. To install Avast on Linux, follow these steps:
First, you'll need to install the Avast public key and update the package manager state to provide a smooth installation process.
Next, you can proceed to install the Avast package. Additionally, you have the option to configure the Avast daemon to tailor it to your preferences.
Once the installation is complete, it's essential to start the Avast daemon and confirm that it is running correctly.
On the other hand, if you want to install McAfee on your Linux system, follow these steps.
Begin by downloading the McAfee AntiVirus for Linux installation package from the official source.
Install the downloaded package using the command line, guaranteeing that the installation process goes smoothly.
After successfully installing McAfee, activate the product by right-clicking the M icon in your panel and selecting "Activate product."
To complete the activation process, you'll need to enter the email address and password associated with your McAfee product purchase.
Final Thoughts
In the comparison between McAfee and Avast, McAfee emerges as the preferred choice in several aspects. It demonstrated a lighter system impact, running tasks faster and yielding fewer false positives compared to Avast. McAfee's free ID Theft Protection is an attractive add-on feature that is not available with Avast. Ultimately, if choosing between McAfee and Avast, McAfee is the most recommended choice.
FAQS
Which Antivirus Is Better For Beginners, Avast or McAfee?
Avast is better for ease of use. Its installation process is simple and straightforward, and its interface is user-friendly.
Which Antivirus Has Better Privacy Policies?
Both McAfee and Avast have enormous red flags in their privacy policies.
Can I Have Both McAfee and Avast?
Running both McAfee and Avast on the same device is not advisable. These two antivirus programs can conflict with each other and cause a slowdown in your computer's performance.
How to Do Deactivate McAfee Without Uninstalling It?
To deactivate McAfee without uninstalling it, you can disable Real-Time Scanning, Firewall, and Schedule Scans. Open McAfee Total Protection. Click PC Security and then click Real-Time Scanning. Now click on turn off.
How To Reduce The Amount of RAM Used by McAfee?
Press "Ctrl-Alt-Delete" while McAfee is running, and then click "Task Manager" to open the Task Manager window. Click "More Details" at the bottom of the dialog window, and then select the "Details" tab. Right-click "scan32.exe" in the list of running operations, select "Set Priority" from the context menu, and then click the priority you want to set.