Nowadays it becoming essential to use a good antivirus to keep your devices safe from viruses, malware, and online threats. All antivirus software has its own benefits. After using bot antiviruses for months, now I am writing this detailed comparison guide about Webroot vs Avast antivirus.
According to a report by A.james Clark school of engineering, within every 39 seconds, hackers try to steal your information. Non-secure usernames and passwords are the most easily accessed data for hackers.
An antivirus should protect your online search by applying different layers of protection. Nowadays malware and trojan viruses are common theft for people's online security. The main goal of these viruses is to steal your personal information like bank details, passwords, etc.
To keep your devices safe, you need an effective antivirus that is able to block all the attempts of hackers.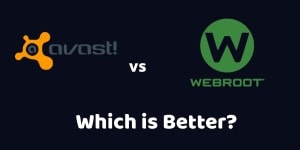 The problem arises when you want to secure your devices but there are so many antivirus software options available. I got so many requests to compare Webroot and Avast antivirus. Both are cybersecurity giants so it becomes interesting to see that which comes out as a clear winner.
Short Summary
If you don't have enough time to read the whole article, here is our winner Avast. Avast is our preferable choice between both antiviruses. Webroot is good but, in most features, Avast is ahead of Webroot.
Editor's Pick
Winner – Avast
Rating – 4.8/5
Anti-spam, SafeZone Browser, Data Shredder, Secure DNS
Smart Scan, CyberCapture, Home Network Security, Firewall
Avast Antivirus – Brief Intro
Avast is a Czech Republic company and offering its services all over the world. Currently, Avast has more than 400+ million active users.
Avast is available for business and personal use. It is compatible with desktop, laptop, and mobile devices. Avast offers a free trial to its customers with a 30 days money-back guarantee. In its free trial, you can use all its premium features so you can check its security level.
Last year, Avast was in the number 2 position in the Windows antivirus market.
To make your online transactions safe Avast antivirus uses fast protection against encrypted viruses. After acquiring its rival antivirus company ANG, Avast has now more advanced level security protection features that makes it a tough competitor to other giant antivirus companies.
Avast Features and Specifications
Here is the list of features that you get with Avast antivirus.
Price
Free trial – available
Money back guarantee – yes
Price – Starts from $34 (Claim Discount)
Scanning Options
Auto scanning
Manual scanning
Schedule scanning
Real-time scanning
Registry start-up scanning
USB and other devices scanning
Threat Protection
Anti-spyware
Anti-trojan
Anti-phishing
Anti-worm
Anti-rootkit
Anti-spam
Email-protection
Adware protection
Compatibility
Support
Phone support
Email support
Ticket support
Webroot Antivirus – Brief Intro
Webroot is in the online security business since 1997. Today it is considered one of the major antivirus brands in the market. It offers solid features to protect the safety of your devices. It is available for home and business use.
The price of Webroot antivirus is one of the biggest points that why people are loving it. It comes with lots of unique features like sandbox mode.
Its 2-week free trial is available for users without giving any credit card details. Its fast speed and efficiency are great choices for all those busy internet users who don't have time to scan regularly.
Webroot Features and Specifications
Price
Starts from $29
Money back guarantee
Threat Protection
Anti-spyware
Anti-worm
Anti-trojan
Anti-rootkit
Anti-phishing
Email Protection
Scanning Options
Real-time scanning
Manual scanning
Peripheral scanning
Registry start-up scanning
 Auto scanning
Schedule scanning
Compatibility
Another Detailed Comparison – Microsoft Defender Vs McAfee
Webroot vs Avast – Head-to-Head Comparison
Nowadays it becomes essential to secure your digital life. We are giving head to head comparison between Avast vs Webroot. For the right decision, I have created this comprehensive guide based on my personal experience after using both antiviruses.
1)

Threat Protection – Avast vs Webroot Antivirus
Threat and malware protections are the main reason why you need antivirus software. Antiviruses are built to protect your device against threats and malware attacks. If your antivirus is not doing this job properly then you should look for a new better antivirus.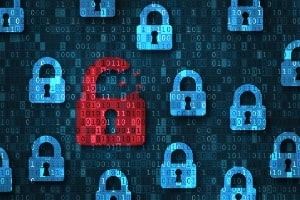 Avast: Malware attacks are common nowadays so for antivirus it becomes essential that antivirus should be able to stop all these attacks. So, to give maximum protection to the device Avast uses 6 different layers for protection.
The best thing about Avast malware protection is that its paid security feature is available for single-cross platform means single antivirus, which you can use on Android, Windows, Mac, and iOS.
Hackers use different ways to enter into your PC and phishing is one of them. In this attack, hackers steal your personal information and can use it against you.
Nowadays antiviruses use artificial intelligence to detect phishing sites and Avast is one of those antiviruses. AI (Artificial Intelligence) is the latest innovation that is being used in many industries. Ai uses scans millions of website data every second so it can quickly inform you about any phishing site.
Avast regularly improves its AI technology to make its system more secure again phishing attacks.
To protect your online identity, Avast uses CloudCare technology. In this, it scans all your online activity and warns you if you click on any suspicious link. If you are connected to any public Wi-Fi then its firewall protects you from hackers.
People surf the internet through multiple devices. Outside they use mobile phones or tablets and at home, they use laptops and computers. On the internet, they use social media, do online purchasing, play multiplayer games, and more.
All these activities required a username and password. When people use, multiple devices then instead of remembering the username and password of all sites, people save them in the browser or any other online password remember tool.
Once your device gets infected by ransomware then there are high chances that your sensitive information is at risk. So, you need good ransomware to protect your data. Avast ransomware is able to deliver comprehensive centralized online protection. In its free version, you also get this feature which is good for those who don't want to spend money on the antivirus.
To make your devices safe Avast uses network protection and blocks malicious sites feature. In this feature, apart from your device, it scans all those devices that are connected to your router. Weak Wi-Fi connection security sometimes becomes an entry point for hackers.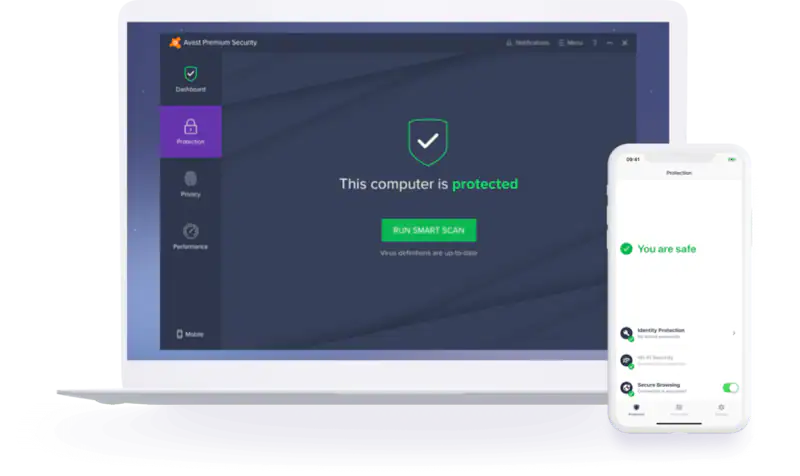 Webroot: Along with traditional malware Webroot is capable to fight modern phishing and ransomware attacks. Like Avast it also detects malware from computers but instead of deleting them immediately, it sends them into a quarantine folder.
As you know that phishing is the biggest modern-day threat for people and Webroot doesn't disappoint anyone to stops phishing attacks. The different test result shows that Webroot is able to detect and block 97% phishing URLs but this score is less than Avast antivirus.
 Its web shield feature without putting any impact on PC performance blocks all harmful sites. Web shields can be used as a browser extension for better security.
To protect computers from ransomware, it uses a cloud-based feature. The cloud-based approach is fast and secure so to catch ransomware, Webroot is better than Avast. Webroot quickly reacts to ransomware and deletes it before ransomware harm your computer.
Good thing is that Webroot creates a backup when it detects any ransomware.
Verdict – Avast is more powerful than Webroot to block all malware and threats. Webroot is good but in some features, it lacks.
2)

Impact of Antivirus on PC performance – Webroot vs Avast
There is a myth that antivirus slows down the performance of the PC and for some antivirus this is true. Antivirus runs in the background to scan documents and online activity. The performance of the PC depends on what resources are antivirus is using to run in the background.
To check which one of these antiviruses has less impact on the PC performance I have checked the latest test results of AV-Test and other antivirus lab testing sites. Also, I have conduct different tests on both antiviruses so I can give an honest opinion to my readers about the impact of both antiviruses' performance on PC.
AV-Test website continuously does different tests on antivirus like installing, downloading, copying, surfing the internet, and all those which we do in our daily life. In the test result, Avast antivirus got 6/6 marks while Webroot antivirus got 5/6 marks.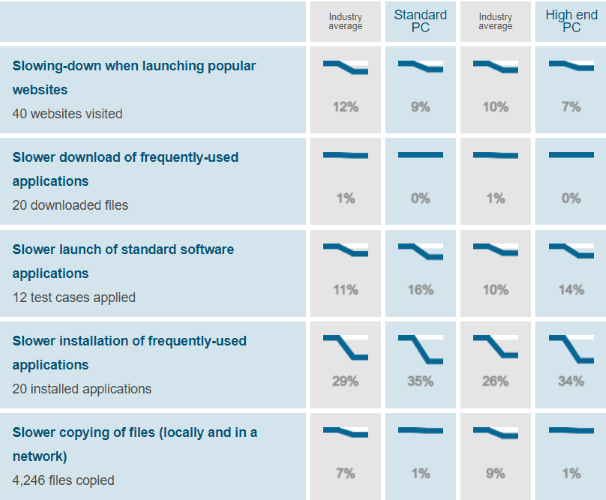 AV-comparative website is another website that shows data related to testing of antivirus. On this website, in the July performance report, you can see that Avast gains almost full marks in all testing criteria. On the other side, Webroot gets around 85% marks in all tests. The result shows that Avast is a fast-performing antivirus in comparison to Webroot antivirus.
The best way to check the impact of antivirus on a PC is to run a full scan and a quick scan. In full scan, all files are scanned by antivirus. A quick scan is good to check common areas of a PC to detect malware-infected files.
For better security, it is advised that you should do a full scan once every month. A full scan takes a few minutes to hours, depending on the number of files on your PC. So, people run a full scan in the background and do other work on the PC but this method is only useful when your antivirus doesn't slow down your PC speed.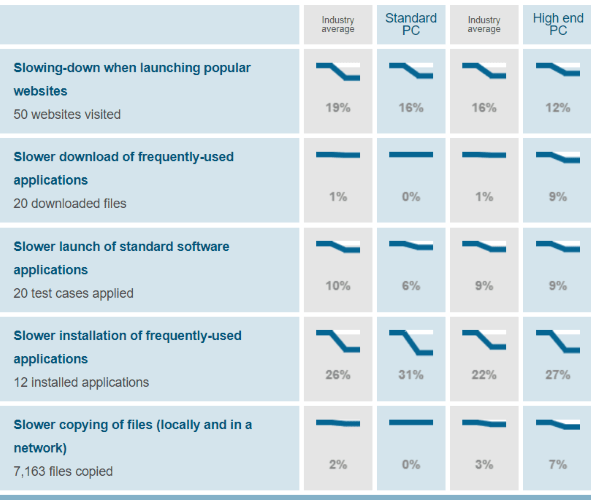 On my pc, I have more than 150k files. One by one I did a full scan with both antiviruses to check the total time of full scanning. Avast took 70 minutes to scan all files whereas Webroot took more than 200 minutes. For Webroot, full scan time was beyond my expectation.
| | Avast | Webroot |
| --- | --- | --- |
| Files Scanned | 150000 | 150000 |
| Time Taken | 70 Minutes | 200+ minutes |
| CPU Usage | 70% | 90% |
In a quick scan, I got the same result. The time of quick scan for Webroot antivirus is more than 3 times of Avast quick scan. Good thing is that both antiviruses don't put much effect on the PC performance in quick scan mode.
Disk utilization is lower in Avast in comparison to Webroot. If Avast runs in the background, you won't feel any lag in PC performance. On another side, you can feel some lag while Webroot runs in the background, especially if you use heavy software or open more than 10 tabs in Google chrome.
Verdict – Again Avast is the winner. Comparing the Impact of both antiviruses on the PC, I can say that Avast doesn't make any high impact on PC performance. While Avast is running, you can easily open any app or software, launch many tabs in Google Chrome, and more.
3)

Ease of Use – Webroot vs Avast
The ease of use of antivirus depends on the user interface antivirus. If the user interface is outdated and unmanageable, it is likely that anyone won't enjoy it.
Avast: Avast's modern style interface is colorful, simple, and intuitive. On its home screen, you get all the necessary options so you don't need to dive into the drop-down menu to search for a particular option.
Even if you are using Avast antivirus first time then its simplicity will delight you. Options that are used regularly are easily accessible. All options are easy to navigate.
It uses dark grey and purple color combination which gives a dark look to the interface.
On the left side, you can see a vertical menu that contains the 4 most common options status, protection, privacy, and performance. When you open the antivirus, the status window is the default page you see.
From my experience, I can say that Avast has a clean and simple user interface with minimal design.
Webroot: Webroot interface is simple, bright, and sleek. Overall it has a user-friendly interface. You can easily find all settings. On the top, you get a horizontal menu so you can easily access all the functions from it.
On the home page of Webroot antivirus, all options are available. By clicking on each option, you can see the detailed setting options about them. After every few months, Webroot comes with a new update to make its user interface simpler. It always takes feedback from its users and makes changes according to them.
Webroot has a dark theme interface. If you ever feel confused about any option, you can check it learn more tab. In this tab, you get detailed information about all options available in Webroot antivirus.
Verdict – There is a tie between both antiviruses. Both have a clean and simple interface and all options are easy to access from the home page.
4)

Features – Webroot vs Avast
Let's start with feature comparisons. Both antiviruses have some useful features that round out the basic to advanced protections.
Avast: After installing Avast antivirus, you see 4 options. In the free version, you get a core shield and virus chest. For paid users Wi-Fi inspector and ransomware shield options are available.
Core shield automatically scans your devices and for malware and blocks them immediately if detected. For full protection, this feature is essential but Avast has also given a turn-off option for this feature.
The Core shield also has different parts.
Filed shield to scan all files of computer at once. On my pc, there are thousands of files and it easily and quickly scans all the files and detected 2 files with malware. After a complete scan, you can delete those files.
Email shield scans all your email attachments and blocks all those attachments that seem dangerous.
Web shield Protects your internet activity. Many times, we need to download files from the internet and hacker attaches malware with these files to enter your PC. Good thing is that its web shield features monitor all your download files and scan them to detect antivirus.
Real site feature keeps your online transition activity safe.
A virus chest is a common feature that you found in many antiviruses. It holds viruses inside it, so the rest of your computer is safe from dangerous files.
The Wi-Fi inspector feature becomes useful when you are sharing Wi-Fi with other people. It tells which devices are connected to that Wi-Fi signal. If it detects any suspicious device, it gives a warning signal.
Avast internet security keeps your surfing and other online activity safe. But sadly, it is not available in the free version. It is a premium feature from Avast and provides high-level protection against all types of online threats.
Avast internet security works with a top-class firewall that protects your laptop or computer from any hacking attempt.
Webroot: Webroot uses a web shield feature to protect your online activity and stop phishing attacks. Its web shield feature is not as powerful as Avast's web shield. When you install Webroot on your pc, its web shield feature automatically integrates with the browser and works as a browser extension.
With a web shield, you get firewall protection. It works like basic firewall protection which you get with Windows installation. In our testing, we found that its USB firewall shield work is the main powerful feature of its web shield.
To test it, we inserted an infected pen drive and the response of Webroot antivirus was impressive. It quickly detected malware on the pen drive and deleted it.
Also, it has a real-time shield that continuously runs in the background and blocks all malware attacks. A real-time shield is an important level of protection to keep your data secure.
Verdict – Here Avast is a clear winner. It has more security features than Webroot.
5)

Compatibility – Avast vs Webroot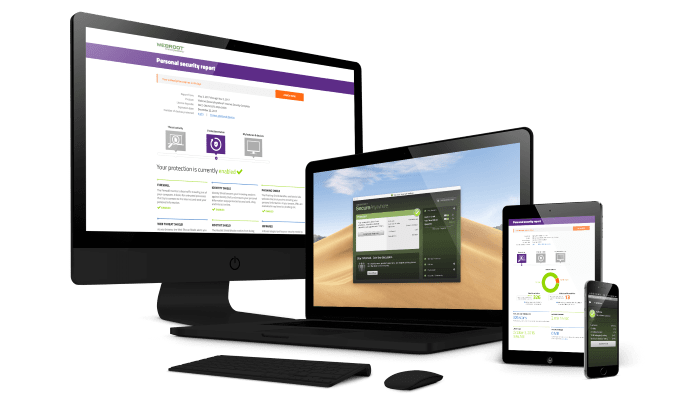 Gone are those days when antivirus was only available for computers or laptops. Now mobiles and tablets are also needed protection. An antivirus should be compatible with every device. Whether you are using a mobile or computer, the antivirus should be working with all devices.
Both Avast and Webroot antiviruses are compatible with all devices. You can use them on Windows, Mac, iOS, and Android so it becomes easy to protect your data on all devices.
Verdict – There is a tie between both Webroot and Avast
6)

Customer Support – Webroot vs Avast
Avast and Webroot have various customer support options for their users like forums, live chat, FAQs, etc.
Avast: On the Avast customer support page, you get answers to the most asked questions. You can talk with its live chat support about your issue. If live chat is not able to solve the issue, you can raise a ticket for a better solution.
On its FAQs page, you can check frequently asked queries. You can use its technician call support feature but this is not free, you need to pay for this support.
You can talk with other users in their forum section. Most of the questions are answered in Avast forums.
Webroot: Like Avast, Webroot has all those customer support options. On its customer support page, you get PDFs and informative videos about antivirus installation, use, and solutions.
It has a dedicated forum but the number of active users is not high so most of the time, you won't get your answer on its forum. Its FAQ page is divided into windows, mac, iOS, and Android users.
There is no live chat support option on the website. To ask any query from their experts, you need to raise a question ticket. Also, you can contact them on social media platforms like Facebook, and Twitter.
Verdict – The winner is Avast. As can be seen, customer support for both antiviruses is quite impressive but due to living chat support and paid technician support, Avast gains more points. 
7)

Price Comparison – Webroot vs Avast
Which antivirus has a lower price let's check. Money becomes an important factor when someone chooses an antivirus. After investing money into antivirus, if you don't get enough features then it is a waste of money.

Avast Free Plan
Like the Avast interface, Avast's pricing is simple. It has a free plan which you can use for one month without giving credit card detail so no payment will be cut after one month if you don't want to use its premium version.
Get Avast Free Trial (No Credit Card Needed)
Avast Premium Plan
The Avast premium plan is available for one or 10 devices. For the people of the united states, Avast has Avast omini plan. In omini, you can protect all your devices at home that are connected to the router and also mobile if you are outside.
Avast's premium plan price is $34 for one device. For 10 devices, the cost of its plan is $44. The $44 plan is good because it becomes economical when you use it with your family and friends. The cost of Avast omini is around $99. Sometimes Avast offers discounts on its plans so if you buy it for a long time period then it comes out as a valuable deal for you.
—Avast Premium Plan Detail—
| | | |
| --- | --- | --- |
| Avast Premium Plan | For 1 PC | For 10 PC |
| Original Price | $69.99 per year | $89.99 per year |
| Discount Price | $34.99 per year | $44.99 per year |
| | Claim Discount | Claim Discount |
Avast Ultimate Plan
Like premium plans, the ultimate plan is also available for single and 10 devices. Ultime plans cover all avast premium security features and additional features. It's Avast SecureLineVPN secures your wi-fi network, even if you are on public wi-fi or an unsecured network its SecureLineVPN gives maximum protection.
In the ultimate plan, you get a premium cleanup feature. This feature increases your device speed by deleting junk files from your device so you can use the max speed of your PC or laptop.
—Avast Ultimate Plan Detail—
| | | |
| --- | --- | --- |
| Avast Ultimate Plan | For 1 PC | For 10 PC |
| Original Price | $99.99 per year | $119.99 per year |
| Discount Price | $49.99 per year | $54.99 per year |
| | Claim Discount | Claim Discount |
Webroot: Webroot's plan is affordable in comparison to Avast. Unlike Avast, its plans are available for single or 3 devices. Its high-end plan has some cool features that increase security.
Its basic plan starts from $29 for a single device and for 3 devices costs $37. Its internet security plus antivirus is a good value for money plan. It protects 3 devices at the cost of $44 with all the latest security features.
As you know that Webroot is a cloud-based antivirus, so at less price, you get more storage options. In Webroot, you can also save your data on its cloud server with a limited space option.
Verdict – Here Webroot is the winner. The affordable price range makes Webroot a clear winner in this segment. Avast's price is not high according to other antiviruses in the market but in comparison to Webroot, Avast is slightly costly.
8)

Extra Features – Avast vs Webroot
Avast Extra Features
Avast Game Mode
The gaming craze is increasing day by day. The game quality has improved so much. Now, graphics look more realistic, have clear sound, and multiplayer supports but with all these changes, now, PC or laptop needs to improve their performance.
Avast game mode can be a game-changer in this situation. The modern game takes most of the PC resources to run the game and if you use antivirus with the game then it becomes difficult for the PC to manage both at the same time and the PC starts lagging.
Avast game mode handles this situation easily and keeps the PC in normal condition. Avast antivirus allocates a separate memory that is used to control a load of antivirus on the PC so the game can run smoothly.
Master Password
With Avast, you get a master password feature. In this, you can set a master password for your device so all apps, software, and websites are accessible after only entering the master password. This makes the device more secure.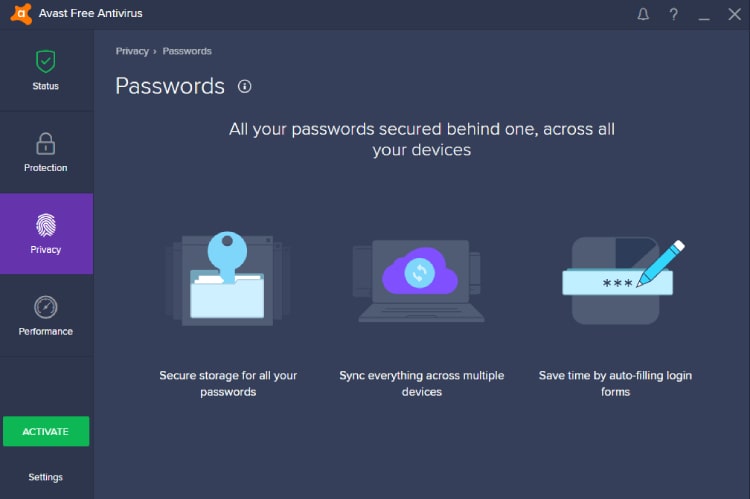 Browser Clean-up
Browser clean-up increases the performance of your browser. It deletes all those extensions and add-ons that are not in use. Also, it tracks extensions and warns you if found any suspicious activity of extension.
Avast Anti Track
Nowadays Spywares track your online activity to find the weak point of your device's security. Avast anti-track has been developed to erase all your online activity. When you surf the internet, Avast blocks browsers from tracking you.
This feature works with all modern browsers like Chrome, Firefox, Microsoft Edge, Opera, etc. Your identity remains anonymous for browsers and your online history remains confidential.
Secure VPN
Unlike other features, a secure VPN is not included in Avast's paid plans. You will need to pay extra money if you want to use this feature.
A secure VPN creates a private network that makes secure use of the internet. All data goes through this network in encrypted form. So, if you are on public Wi-Fi, it becomes easy to secure your data.
Webroot Extra Features
Cloud Backup
People often face shortage issues on their devices mostly on mobile at that time Webroot's cloud backup plays an important role. If you are a Webroot user, you can save your important data on their cloud servers.
Good thing is that when you download or upload data, both tasks are performed in encrypted form. You get 25 GB of free storage on their cloud servers which is quite enough to keep documents.
ID Theft Protection
We use social media and other websites where we need to enter our usernames and password. Hackers always want to steal identity information through spyware. Webroot's ID theft protection is a good feature to block all unauthorized browser modifications. I am personally very impressed with this feature.
System Optimizer
With protection, Webroot also boosts the performance of your device through its system optimizer feature. It removes all unwanted and unnecessary files from your system and boosts its performance. Moreover, it cleans junk files, clears browser history, and clears cache and temp files.
Webcam Protection
Through this feature, your webcam is safe from unauthorized use. Webroot will block all those apps that don't have the authority to access the webcam.
Verdict – Both are winners in this segment. Both antiviruses have various extra features to make them stronger.
Final Verdict – Overall Winner – Avast
After comparing all the points, here I came to the conclusion that Avast is a better option than Webroot. Webroot is a good choice for the low price range but, in other comparisons, it is not near to Avast. Avast has impressive performance. Along with Avast's paid plan, you also get a one-month free trial.
In my testing, I noticed that Avast makes a low impact on the system performance and runs all tasks easily in comparison to its rival Webroot. Avast has more advanced security features than Webroot. Avast's secure VPN provides an encrypted data transfer facility. Avast's plans value for money products. In its group plan, it offers protection of 10 devices at $44 which is quite impressive and also available for cross-platform use.
The installation and setup process of Avast antivirus is not hard and takes less time. Considering all the points which I have included in this comparison guide, I can say that Avast is a pure winner in this Webroot vs Avast antivirus head-to-head comparison guide.