For years, families and kids have enjoyed the entertaining and educational programming that Nickelodeon has offered. Your favorite Nickelodeon episodes are now even easier to access anytime, anywhere thanks to the growth of streaming services. Roku, a well-known streaming device that enables you to access a variety of channels and material on your TV, is one such platform.
Whether you're a nostalgic fan of classic Nick cartoons or looking to discover new animated series and live-action shows, Roku provides a convenient and user-friendly way to access Nickelodeon's live programming. Let's see how to watch Nickelodeon Live on Roku.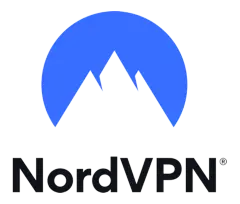 Nord VPN – A secure and fast VPN provider (ON SALE)
Recommended By GeekyMR
"To access the blocked content of streaming platforms or see blocked sites with safety, you need a VPN. After testing different VPNs, we can say Nord VPN is a real value-for-money VPN. It hides your online identity and makes your data safe from hackers. Nord VPN has an exclusive deal for our readers with a great discount."
Get 63% off
Is Nickelodeon Free on Roku?
No, accessing the live content on Nickelodeon through Roku requires a valid subscription or login credentials from a participating cable/satellite provider or streaming service.
While Roku itself is a free platform, the Nickelodeon Channel typically requires authentication to unlock the live streaming feature. This means you will need to have an active subscription to a service that includes Nickelodeon in its channel lineup or be subscribed to a cable/satellite package that includes the Nickelodeon channel.
However, it's worth noting that some streaming services offer free trials or limited access to Nickelodeon, allowing you to explore the content before committing to a subscription. Be sure to check the details of the specific service you are interested in to understand any costs or limitations associated with accessing Nickelodeon on Roku.
How To Watch Nickelodeon Live on Roku?
Follow these simple steps to start streaming your favorite Nickelodeon Live shows on Roku :
Go to your Roku home screen and select the Streaming Channels option.
Locate and select the Search Channels option.
Enter and search for "Nick" using the virtual keyboard.
Select the Nick app from the search results.
On the next screen, select the Add Channel button.
Wait for the adding process to complete for the Nick app.
Select the OK button from the prompt that appears.
Now, select the Go to Channel button to launch the Nick app.
After installing the Nick app on Roku, launch it.
Go to Settings and move to the TV Provider section.
Select the Sign In button and choose your cable TV provider.
Note the activation code displayed on the TV screen.
Open a web browser and visit the activation webpage of Nick.
Enter the activation code in the required field and click the Continue button.
Choose your cable TV provider and sign in with your account.
After the activation process, the Nick app will be activated on Roku.
Restart the Nick app on your Roku for a smooth streaming experience.
Start streaming your favorite shows on Roku and enjoy the Nick app to the fullest!
Can I Watch Past Episodes or On-Demand Content on The Nickelodeon Channel?
The Nickelodeon Channel does indeed offer on-demand programming and access to archival programs. Episodes and on-demand material from a variety of Nickelodeon shows are accessible through the Nickelodeon Channel on Roku. This enables you to view your preferred programs whenever suits you and to catch up on missed episodes.
To access past episodes or on-demand content on the Nickelodeon Channel, follow these steps:
Launch the Nickelodeon Channel on your Roku device.
Navigate through the channel's interface to find the desired show or content.
Look for options like "Full Episodes" or "On-Demand" within the channel.
Select the show or content you want to watch.
Choose the specific episode or content from the available options.
Enjoy watching past episodes or on-demand content on Nickelodeon.
FAQs About Watching Nickelodeon Live on Roku
Can I Record Nickelodeon Shows on Roku For Later Viewing?
Roku devices themselves do not have built-in recording capabilities. However, some cable/satellite providers or streaming services may offer cloud DVR functionality as part of their subscription packages. If your provider or service includes DVR capabilities, you may be able to record Nickelodeon shows and watch them later on your Roku device.
Can I Watch Nickelodeon Content With Multiple User Profiles on Roku?
Roku devices do not typically support multiple user profiles within the Nickelodeon Channel itself. However, some streaming services that offer Nickelodeon as part of their channel lineup may allow you to create separate user profiles for personalized viewing experiences.
Is Parental Control Available On The Nickelodeon Channel on Roku?
Roku devices offer parental control features that allow you to restrict access to certain channels or content based on content ratings. You can set up parental controls on your Roku device to ensure age-appropriate content is accessible on the Nickelodeon Channel.
Related Articles