Hiring an illustrator for comics is a procedure that demands patience, skill, and delicacy. Especially if it is the first time you're looking to hire a comic illustrator, you are more susceptible to making mistakes. This blog post will share a list of the tips you should consider before hiring a comic artist.
1. Know that High-quality Art is Costly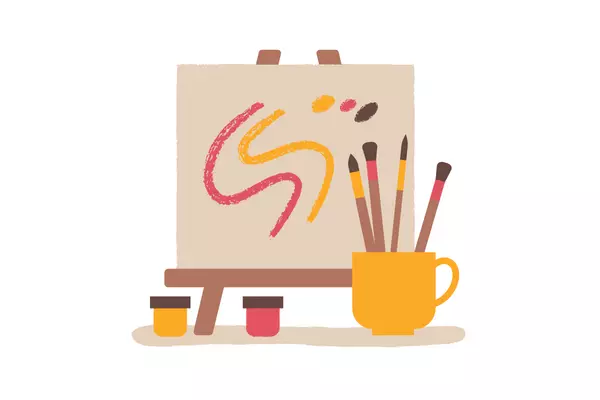 Understanding this point's importance is essential for you if you want the desired input and output. When selling comics, art plays a big role in determining whether the comic will sell well. And good art is what gets people to purchase. Otherwise, low-quality art will cause people to ignore yours and move to the next comics on the shelf. Any art that fails to grab the fascinating attention of a comic lover will cause most of them to be uninterested in buying.
You will find many comic illustrators for hire actively ready to work on your comic, but that also comes with a cost. You can easily expect to pay an artist from $80 to $250 for a single page. That page you pay for will be properly colored and lettered. No matter if a single person or a team does the job, the costs closely remain the same in the market for most writers.
Why You Should Not Hire a Newbie
There's no doubt that artists charge you less, but that also means there's a big chance you'll get poor-quality work. Often, these artists are newbies in the market and lack the requisite experience. Hiring an untested artist for cheap puts you at risk of more problems.
2. Negotiation is Possible and Beneficial
Comic artists for Indie comics and other graphic novels are freelancers who have fixed prices showing on the front and are also flexible. Most of the artists also accept negotiated prices due to the high competition.
How to Negotiate
The first thing to consider before negotiating is that you should always do the negotiating respectfully. You need to know how much they charge per page or what's their pricing structure overall. If you find out you won't be able to pay a high price, you can ask them politely for a lower price. You can reason with them or put your needs forward about why you cannot pay their current price.
In case an artist refuses to lower prices, it does not mean that you think of ignoring them forever. Times change, and you may need to go back to the same writer sometime. Also, comic illustrators know and get together with many people in their profession. So, bad behavior can make it tough for you to find an artist.
3. Perform Some Research by Yourself
Do some background study on a track record of an artist before reaching out to them. Have they ever performed work for a fee? Is there any online feedback from real customers? This means getting the opinions of those who have collaborated with them by speaking with them. Are they quick at delivering a project? Are they trustworthy and good at understanding details? Is it easy to work with them?
Benefits of Doing So
Doing some research and knowing the warning signs before working with a potential artist will save a lot of time and hassle. The worst situation is locating a new artist midway through the project, which is clearly frustrating. If you work with an artist who charges low rates, your chances of encountering issues are high. If they don't have a track record, you could get lucky and meet someone exceptional, but you should proceed cautiously.
4. Polish Your Pitch
Many artists will believe you're asking for free labor if there's nowhere to mention money or budget in your pitch. This will make them ignore and dismiss your message. Instead, start by stating that the whole project is paid. Before attempting to negotiate, mention that it is a paid project. One of the best places to write about the budget is the subject of the email. Also, ask them to specify their pricing.
Having said that, when you employ an artist, you form a relationship with them. Even though you are paying them, they also have a stake in the success of the projects to which they provide their artwork. After creating a polished pitch and verifying it for any grammatical and technical errors, you can have a buddy review it. Your artist will want proof that you genuinely know how to write if you haven't published any of your work yet. Tell them about the project and introduce yourself by outlining its main points.
5. Go Ahead a Contract Signing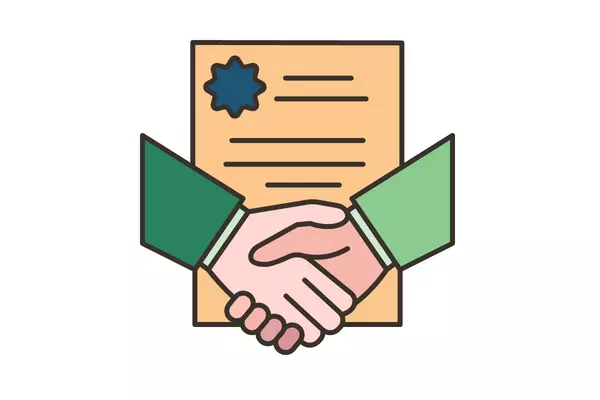 You should both sign a contract outlining payment terms, deadlines, intellectual property rights, and other issues. All this is necessary before you begin working with an artist. Hiring a lawyer to draft a contract is essential since you may not know how legal matters work.
It is worthwhile to spend the money if you're serious about making a comic book, but that is another discussion. It is still worthwhile to do so even though there is a 95% chance that nothing will go wrong and a contract won't need to be invoked. But staying on the safe side saves you from any unforeseen dispute. You and the artist are both protected under a contract that instills confidence in both parties. 
6. Don't Be Afraid To Ask
Sometimes it happens that you may find that a comic artist is so good that you will think there's no way they'd be interested in drawing for art for your comic. But by not asking, you're clearly making a mistake. There's no doubt that such talented comic illustrators are often busy, and they often refuse a lot of workloads. But that does not mean they are always preoccupied with other contracted clients.
And this is why you should be willing to ask rather than assume things by yourself. You can get some of the best comic artists to draw for your comic, and all you need to do is reach out and ask. Otherwise, you wouldn't have their amazing art in your comic due to a lack of asking.