Chromium based browsers have become popular due to their safety, privacy, and quick performance. They are also liked by people due to their high range of customization and extensions. Google Chrome is one of the most popular chromium browsers.
But there are some other best Chromium-based browsers that offer unique features and benefits. These browsers use chromium-based technology to perform their work. These browsers run smoothly on all devices. Their minimalistic design looks impressive. Their lightweight design is fast and takes less RAM to perform their tasks.
In this post, we will which chromium-based browsers are available and what popular browser features they offer. These modern web browsers won't breach your privacy. This guide gives you a better understating of these browsers so you can pick the right one for you.
What Is Chromium Based Browser?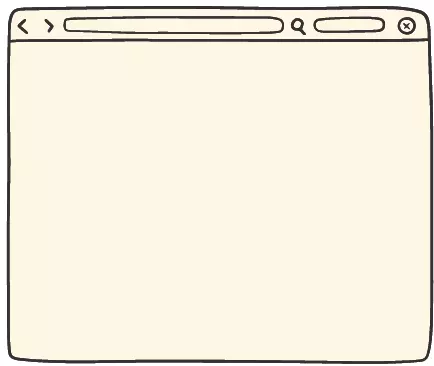 Chromium is an open-source project. So, anyone can use its code to build a web browser. Chromium open source code is built by Google. Google Chrome is built with a chromium open source browser project.
Open source code can be accessed by anyone so Microsoft edge, opera, brave, and many more browsers are chromium based browsers.
These web browsers give the same experience as chrome users. You can use the Google chrome extensions on them.
After releasing the Google web browser in 2008, Google released its source code of chrome browsers as an open-source project. So, other developers can use it to build a new browser or review the code.
10 Best Chromium Based Browsers
Vivaldi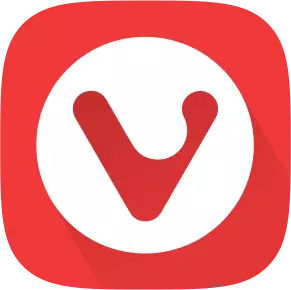 Key Features:
The user interface is minimalistic and customizable.
Google Chrome extensions are supported.
Windows, Mac, and Linux are all supported.
Mouse and rocker movements
Options for tab stacking, tiling, cycling, and hibernating
CSS debugger and content blocker are examples of page actions.
View bookmarks, notes, downloads, and web pages from the side panel.
Quick commands and custom keyboard shortcuts
All tabs in a custom session can be saved and loaded.
Vivaldi browser is developed by an ex-opera web browser employee. It is based on chromium-based source code. With its launch, it has become a popular choice among people.
Vivaldi is a feature-rich web browser. It comes with lots of interesting popular browser features. Its home page has some cool features. You can easily navigate to any setting. You can customize the home page to your preference.
Vivaldi also works with the DuckDuckGo search engine to enhance privacy.
You can set your custom navigation settings. You can see the full browser history in the graph.
Vivaldi browser is built with chromium but it has more functionality than Google chrome. Set the fonts of the page and adjust the color scheme.
Change the toolbar location wherever you want. Pin your favorite sites on the sidebar for quick access.
It allows you to customize the search bar and tab. Set a nickname for the search engine. With a bookmark list, it has a note panel.
You can open multiple tabs at once and it won't crash due to the number of tabs. Its open tabs are boon for users who work on multiple tabs. All these features make Vivaldi a great web browser that works on chromium code.
Microsoft Edge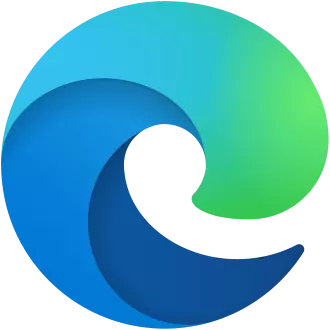 Key Features:
Features for protecting against phishing and malware websites
Detecting and blocking trackers, and other privacy and security features
Support for custom extensions in its Edge store
Integration with Office 365 for simple web content collection, organization, and export
Includes a feature-rich web browser window that is simple to use and has customizable features like dark mode and tab arrangement.
Microsoft Defender Websites that use SmartScreen to block phishing and malware
Microsoft Edge is another popular chromium based browser. It is available for most major devices. Microsoft has shut down its internet explorer browser and introduced Microsoft edge which is fast.
It has some interesting features that are not available in other chromium based browsers such as read-aloud, media casting for inline audio and video files, an attractive start page, built in ad blockers, password managers, etc.
Here, you get lots of customization options to make the browsing experience smooth. Set privacy and services to make browsing safer. Set permissions for individual sites. You can set which site will auto-play media. It doesn't have privacy compromising features.
Edge browser has a unique feature. You can download any page as an app. So, when you open that page, you can open it as a standalone app without an open web browser.
On Windows, you can integrate Microsoft edge with other Microsoft tools for better usability. Its kid's mode makes browsing safe for kids.
Brave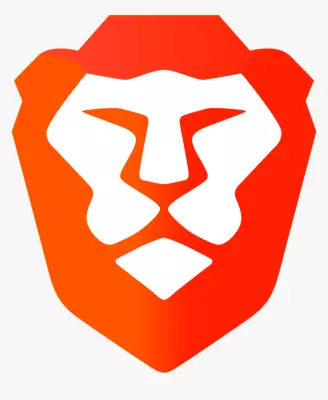 Key Features:
Blocks trackers and ads
Tor can be used in a tab in Private Mode.
Connections that are encrypted to increase anonymity
Supports platforms for both desktop and mobile
Streamlined interface
Runs an internal Web 3 technology-based advertising system.
Supports Google Chrome Webstore extensions
Utilizing system resources effectively
Enhances privacy while restricting access to third-party agents
If you are concerned about privacy, the brave chromium based browser is for you. Unlike chrome, it has full privacy features.
Brave is an open source web browser that protects your privacy without changing several settings and doesn't allow privacy compromising features.
Data security is very crucial for people in this growing cybercrime world. Its functionality and usability are simple. Its engaging user interface is liked by anyone.
Brave comes with these interesting features like tracker blocking, data synchronization across all devices, an immersive reader feature, and a crypto wallet.
By using a tor connection in the brave browser, you can do anonymous surfing on the internet.
It won't show irritating pop-up ads due to its built in ad blocker. Its ad blocker comes turned on by default. This is considered one of the fastest chromium based web browsers. It doesn't track users like the Google Chrome web browser which makes it ideal for browsing.
Opera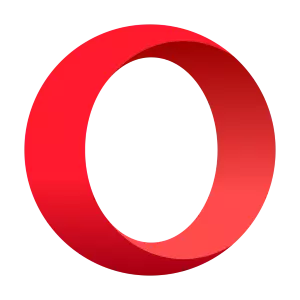 Key Features:
A free VPN service
Integrated ad blocker
Choices for most flexible customization options (light and dark themes, font configuration, wallpapers)
Integrated sidebar with messaging app access
Customizing shortcuts on the homepage
available across a number of platforms (Windows, Mac, Linux, Android, iOS)
Data synchronization between devices using an Opera account.
The next chromium based web browser is Opera. It makes sure you get speedy performance. It allows you to use add-ons from the chrome web browser library.
Browser safe mode, built-in VPN, built-in ad blocker, and crypto wallet for crypto transactions are some interesting features of the Opera web browser. Opera is less popular but it's still a viable option for many.
The opera browser sidebar has lots of options. Its sidebar has an in-browser messaging feature. From there, you can chat with your friends without leaving the browser.
Opera has a dark and light theme setting. Want to take a rest while working, use its flow to spot things feature which takes you to the last location where you leave work.
There is no device restriction for Opera. Set a traditional toolbar and menu to give it a familiar web browser look. You can hide the sidebar, if not in the use.
In its turbo mode, the standard Opera browser compresses the internet data so web pages load faster. This setting is good for low-bandwidth connections. If the device battery is low, turn on its battery-saving mode to slow down the use of the device battery.
It supports chrome extensions. Also, you can install extensions from its add-ons store. Its speed dial menu shows the most frequently visited pages.
Yandex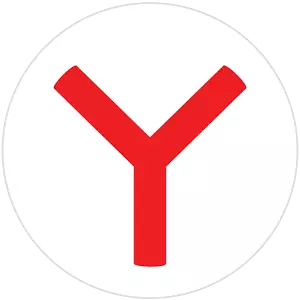 Key Features:
Experience with high-performance browsing
Critical security fixes of personal data
Protection from tracking and ad blocking
Supports various devices and languages
Device synchronization
Support for Chrome extensions
Online payments that are secure
Suitable for use with Windows, Mac, Linux, Android, and iOS
Options for customization and quick internet speed
Yandex browser gives a high-performance browsing experience. With Yandex, you don't need to compromise your personal data security.
Yandex developers have used chromium open source web browser code for developing it. With its secure system, you can turn off ads and block tracking. It keeps your data safe from various unauthenticated websites.
Yandex supports different languages. It boasts performance and user experience with various third-party extensions. It supports multiple devices. You can synchronize those devices so from any device you can access bookmarks, passwords, and history.
Yandex is compatible with various chrome extensions without compromising security features.
Yandex doesn't save passwords, so you can do online payment transactions safely. Whether you are using windows, mac, or Linux, it will work with all devices. Apart from these, it also works with Android and iOS.
You get greater personalization options and blazing light speed to surf the internet.
Epic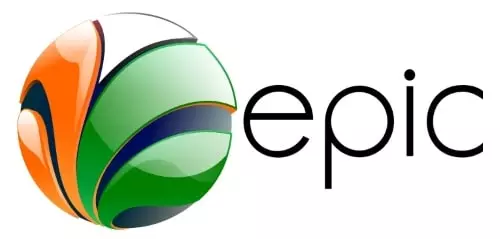 Key Features:
An anonymous web browser built on Chromium codebase
Pre-installed tools, including social networking, chat, and email services
Support for additional operating systems is anticipated and is available for Windows and Mac OS X.
Taking proactive measures to make sure that session data is deleted when the browser is closed
Consists of a proxy service that the user can enable, preferring SSL connections and constantly sending a Do Not Track header for increased privacy
To lessen data leakage, remove auxiliary services that send information to outside servers
Epic is a privacy-centered web browser to protect your personal information. It protects your privacy from hackers.
People use epic privacy browsers for doing crypto mining. Its protection system doesn't allow sites to track you. Its malware protection system doesn't allow any virus into the PC.
Always-on private browsing mode is its best feature. With a single click, it allows user to hide their IP address or convert data into encryption form. Use its free VPN service to hide your actual location.
The epic web browser has an in-built video downloader that supports downloading video from most sites. You won't find any DNS prefetching in the Epic privacy browser. Also, no autofill.
As soon as you close the browser, it deletes all cookies that are associated with the user account. Epic is a lightweight browser that consumes very low resources so the device runs smoothly.
Opera GX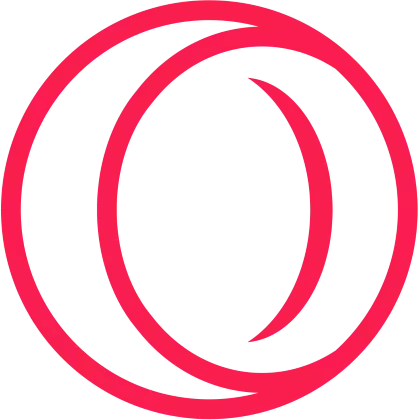 Key Features:
A browser built on Chromium codebase that is especially suited for gaming
Built so that playing a game in a browser doesn't slow down the PC
Theme and features with a gaming theme, such as the Twitch panel, the gaming news and deals section, and the GX control feature
Increases performance and enhances game sound.
A quick-click button that supports changing the theme's color Razer Chroma compatibility
Released in the middle of 2019 and is cost-free.
Opera GX is launched by Opera. It is a gaming browser. For gaming lovers, Opera GX is the best chromium based browser.
Opera GX has a gaming-inspired theme. It increases the ability of RAM and CPU.
Opera GX is a desktop web browser. It is built to use a browser within the game without slowing down the pc performance.
Opera GX is a free gaming browser that was released in mid-2019.
It has features that are specially built for gamers. It comes with a twitch panel, gaming news, and deals section. Its software improves the game's sound. Its GX control feature increases the performance of the game.
With its quick-click button, you can change the color of the theme. It supports razer chroma integration. So, the color palette of your browser will be applied to all chroma-enabled applications.
Blisk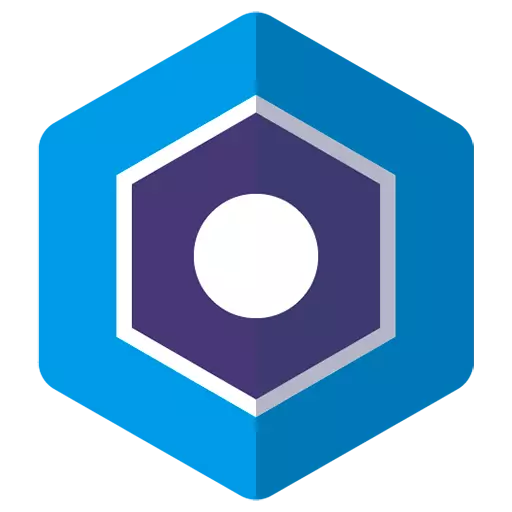 Key Features:
A browser built on Chromium that is especially suited for developers
Enables testing of websites and applications on various hardware and screen sizes
Includes integrated emulators for testing various projects.
Pages automatically refresh when a new code is entered
Allows you to take screenshots and annotate them
Blisk browser is developed for developers by using open source projects. More than for common people, it is a more developer-friendly browser.
On Blisk browser, developers can change how their website or app will work on different devices. It makes the development process much easier.
Blisk is a free chromium-based browser for developers. This is not made for common people who use browsers only for surfing. Blisk has lots of interesting new features that allow developer to test their projects under different conditions without switching devices or web browsers.
To test any project, developers need an emulator. Blisk has in-built emulators that test different projects. You can select a mobile, PC, or tablet screen to check the project. You can compare the project on 2 devices and find out the differences.
When you enter the code, it will auto-refresh the page. So, a new code will run. It supports screenshots. So, you can see the previous code in screenshots. It allows writing notes on screenshots.
Iridium
Key Features:
Additional security measures
Work perfectly with the chrome extension
Available only on PCs
Disables the auto-complete feature to protect passwords
Prevents tracking by sending a "Do-not-tracker" header.
Automatically disallows third-party cookies
When the browser is closed, cookies and data are cleared. 2048 RSA key size is offered for self-signed certificates.
A New ECDHE keypair is generated for a secure WebRTC connection.
Iridium is designed to keep your data secret and keep your privacy intact. Iridium browser is based on the chromium codebase project.
Iridium team has improvised its code and made security features better than other open source project. It is compatible with any extension that is available on the chrome web store. Iridium is only available for PCs, not for any mobile device.
It disables the auto-complete feature so your passwords are safe and not saved anywhere.
To prevent any tracking of your activity, Iridium sends a "Do-not-tracker" header, every time when you surf any page. By default, third-party cookies are blocked in Iridium.
When you close the Iridium, it clears all cookies and data from its server.
With Iridium, you get a 2048 RSA key size for self-signed certificates. It doesn't reuse WebRTC identity. It generates a new ECDHE keypair for the WebRTC connection to make the connection more secure.
Bromite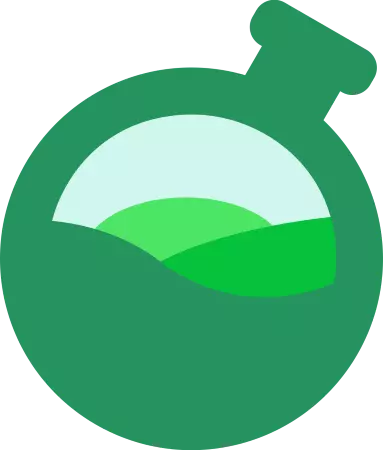 Key Features:
Improvements to the Chromium source code's security
Ad-blocking functionality
User-agent strings are scrambled to prevent hacking attempts.
The defaults setting for the private search feature
Support for anonymous browsing in Incognito mode
Bromite has lots of good things that make it a good choice for the best chromium based browsers. To make browsing secure, it turns off many new features of the chromium source code that are not good for critical security fixes.
Bromite has an ad-blocking feature. It blocks all irritating ads on the browser. You don't need to download any plugin to make browsing ad-free.
Hackers attack the website by using user-agent strings. But Bromite scrambles the user-agent string. So, it becomes hard for hackers to read this string.
With its smart search feature, you can search everything in the private. By default, smart search is on by default.
Bromite always supports incognito mode. So, all your browsing data won't store anywhere on the Bromite browser.
Do Chromium Browsers Have Security Issues?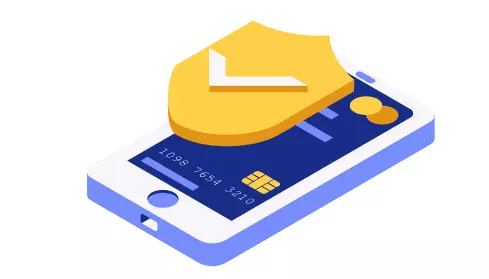 Chromium is built with the same open-source code that the chrome browser uses so its security strength is the same as chrome browser.
Chromium developers release security patches more often. Sometimes, it receives security patches before chrome browser. But you need to download these patches manually. It doesn't support any automatic update feature.
So, if you don't update your browser regularly, you may put your PC at risk. Hackers always try to target old security patches because they are easy to target. So, if you update your chromium browser whenever it shows an update notification, your safety is not in danger.
Why Do So Many Browsers Use Chromium?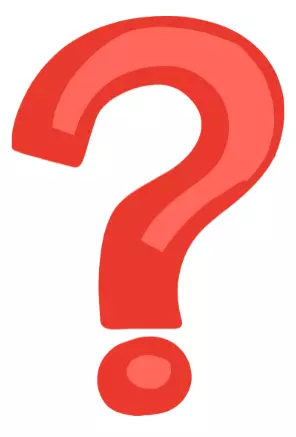 The main reason for many browsers using chromium open source web browser code is building a browser is a hard task.
A team of talented people is required to build a browser in a few months. The user interface, browser engine, rendering engine, and many other things are needed to take care of.
A dedicated team is required to complete all things. It requires lots of money and hard work. These things are not easy to build.
So, here chromium comes into the frame. Google has its own browser which is known as chrome. It is based on chromium open-source code. Google has publicly released this code for other browser developers. Recently Microsoft Edge has switched to chromium open source code.
With chromium, it becomes easy to build and maintain a browser. It doesn't require lots of people in a team. With few people, you can edit the code of chromium and use it for your chromium based browser.
Advantages of Best Chromium Based Browsers
Here are some popular reasons why chromium based browsers are a good choice for you.
Chromium is an open-source project so anyone can view the source code and give their contribution to the code. This process makes it easier to find a bug in the code and fix it. In open source code development process is more transparent.
Most people have a common complaint that their PC hangs when they use a browser. But these best chromium browsers are lightweight and fast. So, browsing the web is quick and easy.
These browsers use minimum resources to perform the task which makes them very efficient and improves performance.
These browsers constantly get updated because of using open-source technology.
For additional functionalities, these browsers use lots of extensions and come with a wide range of most flexible customization options.
These browsers are compatible with a wide range of technologies on the web for example HTML, CSS, JavaScript, etc.
Disadvantages of Best Chromium Based Browsers
Some chromium based web browsers are fully dependent on the Google services such as Google Chrome. Full dependency on Google is not ideal for those who want privacy and safety.
Some websites and web applications are not fully compatible with these browsers so they won't load properly and lead to issues.
What Browsers Are Not Chromium Based?
LibreWolf Browser
Mozilla Firefox Browser
Pale Moon Browser
GNOME Browser
SeaMonkey Browser
W3M Browser
Mypal Browser
Safari Browser
Links Browser
Flow Browser
Servo Browser
How To Uninstall a Chromium Browser?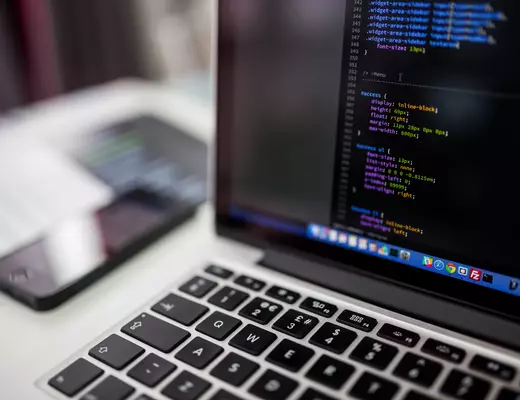 Uninstalling a chromium browser is a straightforward process. To uninstall the chromium browser, follow these steps.
Press Windows key + S.
Type uninstall in the search bar.
Here from the list, click on the" add and remove programs" option.
Now from the installed software list, find the chromium browser.
Click on it, you will see an uninstall option.
Click on uninstall. It will completely remove the chromium browser from the PC.
FAQ About Chromium Based Browsers
Is Firefox Chromium Based?
Firefox is one of those limited browsers that are not built with chromium open source code. It has its own quantum browser engine. Firefox browser has nothing related to chromium codes. Gecko is the name of the Firefox engine.
What Is The Most Lightweight Chromium Browser?
Epic is one of the most lightweight, fast, and best chromium browsers. It uses fewer resources in the background so it performs all tasks quickly. Its file size is small which makes it lightweight to install.
Are All Chromium Browsers Same?
All chromium browsers are not the same. These best Chromium browsers are based on the same chromium open source code but developers change it according to their priority. Some chromium based browsers are focused on speed while some are on privacy. All chromium browsers have different features.
Does Chromium Collect Data?
Very less chromium browsers collect data. Google Chrome is a prime example. It is built on chromium code base and it collects data. Chromium browsers which are mentioned in this guide don't collect any data. Most best chromium browsers run into private mode and delete all data and cookies when you turn off the browser.
Which Chromium Based Browsers Use Least Ram?
Ram management is a big task for chromium based browsers to give a high speed to users. Opera is a clear winner here. It uses the least amount of system resources to perform its tasks. Your PC or phone won't hang when you use the Opera browser.
Can You Run Google Sheets on Chromium Browser?
Yes, you can run Google sheets on the chromium browser. For this, you need to open the browser and then open the Google sheet website. Now sign in to your Google account and open the spreadsheet.
Final Words
Chromium based browsers offer fast and safe browsing experiences with a wide range of features. Each of the browsers reviewed in this post comes with unique features. The choice of Chromium browser depends on your personal requirements. We recommend trying different browsers from the list and finding out which one is good for you. Whichever browser you are choosing make sure it has fast speed and you are getting the most options.