Buy now and later is the latest trend in the financial industry to attract customers. People get more options to spend money. Quadpay is one of the popular buys now and pay late app. With Quadpay, you can pay an amount in 4 installments.
These are interest-free installments. It allows you to purchase from any online store or in-store.
Now people know Quadpay as Zippay after accruing by Australian company Zip. People use it for its flexible payment options.
If you are finding trusted alternatives to the Quadpay app, you should check these apps like Quadpay. These apps are secure and have similar functions to the Quadpay app to pay payment later.
How Does Quadpay App Work?
Quadpay app lets you pay for any item in 4 easy installments. To use the Quadpay app, download it to your mobile phone.
Create an account in the Quadpay app. You need to link your credit card or debit card with the Quadpay app you can use Quadpay for your purchases. It charges $1 for every installment.
Quadpay lets you shop items from any in-store or all those online stores which accept Visa, American Express, Mastercard, and Discover. There is no restriction of any minimum amount when you use the Quadpay app. But you get a maximum spend limit which is set by its automated system.
10 Best Apps Like Quadpay For Easy Payment
Here are our top recommendations for apps like Quadpay for buy now and pay later. These apps allow you to pay for your purchase in installments. It becomes easy to make a large purchase with these apps. Check out the list.
Sezzle
Key Features:
Sezzle users can split their purchase into four equal installments, which are automatically charged to the payment method on file.
Sezzle does not charge any interest or fees for purchases made through the platform.
Simple to use: The Sezzle app is simple to use and allows users to make purchases and manage their payment schedule from their phones.
Sezzle is widely accepted at many online stores and retailers, making it a convenient and versatile payment option.
Sezzle employs advanced security measures to safeguard users' personal and financial information.
Customer service: Sezzle provides customer service via its app and website to assist users with any questions or issues they may have.
Searching apps like Quadpay for a short-term loan without any interest, Sezzle is for you. Sezzle won't report to credit bureaus so it won't affect your credit score.
Sezzle has flexible payment dates which make it a good option for buy now and pay later customers.
It has an amazing feature that allows you to reschedule one payment for the per purchase. So, if you are out of money, you can reschedule the payment option.
Sezzle allows its customers to take short-term loans which you can pay in a six-week installment option. You can make a $2500 purchase in its short-term loan.
Also, provides long-term loans to make huge purchases. You get a limit of $40000 for purchasing. You have option to make this payment in 60 monthly installments. But for it, you have to pay interest.
With Sezzle, you can make payments over more than 40000 partner merchants. Sezzle service is available for both online and offline payment. You get its virtual card through the Sezzle app and add it to any payment app so you can use it at the checkout.
Download – Sezzle
Check also – Best Anonymous Chat Apps Like Whisper
Splitit
Key Features:
Credit card integration: Splitit integrates with your credit card, allowing you to make interest-free purchases.
Splitit divides your payment into smaller installments, making it easier to pay off your bills on your own schedule.
Splitit is partnered with all major credit card companies, providing you with more payment options.
Splitit has generous repayment terms, with the option of making payments in 24 installments.
Splitit does not charge interest or late fees on installments, and there are no late fees if you miss a payment.
Splitit does not require a credit check to make purchases, and it will not check your credit score if you already have a credit card.
Splitit is designed to empower users to purchase items on the credit without an interest-free life. Splitit merges itself into your credit card. So when you use your credit card, you actually do payment through Splitit.
Splitit turns your payment into a desired small payment that you can pay easily. Splitit provides an easy way for its users to pay their bills on their terms.
Make any purchase with Splitit and divide your payment into small installments. Splitit is partnered with all major credit card companies. It has generous repayment terms.
Unlike other apps like Quadpay, which only allows you to make payments in 4 installments, Splitit allows making payments in 24 installments. It doesn't charge any interest on the installment. If you miss any payment on the Splitit app, don't worry, there are no late fees.
Splitit doesn't require any credit check to purchase any item. If you already using a credit card, it won't check your credit score.
Download – Splitit
Pay in 4 By Paypal

Key Features:
Security: To safeguard your financial information and stop fraud, the app employs cutting-edge security methods.
Mobile payments: The app enables you to send money to others and make payments from your phone.
You have a variety of payment options thanks to the app, including the ability to link your bank account, debit card, and credit card.
Bill payment: You may easily pay your bills with this app, and you can also set up automatic payments.
Rewards: The software rewards you for using it and using the connected card to make purchases.
Money transfer: You may effortlessly send and receive money from friends and family members all over the world with this software.
Payments made in-store: Using the app and the associated card on your phone, you can make purchases in-store.
Very few people know that the PayPal app has a buy now and pay later option which is known as pay in 4. If your age is more than 18, you can use this feature but your account should be in good standing.
Don't think about ruining your credit score. Paypal only does soft credit checks. There is no interest system on PayPal when you pay the amount in the installment.
Pay in 4 by PayPal has 4 installment processes. Pay the first installment at the time of purchasing the item and the remaining installment is needed to pay after every 2 weeks.
On pay in 4, you can only buy items that range between $30-$1500. So, if you are thinking to buy an expensive thing, paying in 4 is not a good option, you need to look at other apps like Quadpay.
Paypal doesn't check your credit score to let you use the buy now and pay later feature. Paypal is a big company that is operating its business all over the world. So, pay in 4 is widely available for many merchants.
Download – Paypal
Four
Key Features:
International accessibility: Four enables customers to get BNPL alternatives wherever they purchase because it is available globally.
There are no credit checks or credit bureau reports: Four does not run credit checks or report late payments to credit bureaus, letting consumers keep their credit scores.
Numerous retailers: Four is linked to over 20000 retailers, and this number is constantly rising.
Simple registration and use: Anyone can quickly register for a free Four account and link it to Google Pay or other payment options in order to use the app.
Options for payment: Four enables users to split one-time payments into 4 equal installments that can be paid over the course of six weeks without incurring additional fees or late fees. Additionally, it provides instant purchase approval.
Four is an emerging app like Quadpay. This BNPL service is available internationally. If you want to use the BNPL option wherever you shop, the Four app is a good choice.
Much like other apps, Four doesn't inform credit bureaus about your late fee payment and keep your credit score up. Without doing any credit checks, it approves accounts on its platform.
Four is connected to more than 20000 merchants. Its merchants' numbers are increasing every month.
It is one of the newest apps in the BNPL market and with its excellent service, it is gaining the trust of its users. Create a free account on four and link it with google pay or apply payments to use the four apps.
Convert one-time payment into 4 installments which you can pay in 6 weeks. There are no hidden charges or any late fees for the payment. It approves any purchase instantly.
Download – Four
Check also – Apps For Amazon FireTV
Afterpay
Key Features:
Pay over time: Afterpay enables customers to spread out the cost of their purchases across four installments, totaling six weeks.
No interest fees: Unlike other applications like Quadpay, Afterpay levies no interest on the installment payments.
Simple to use: The software is simple to use, and customers may utilize Afterpay to pay for their items as they check out.
No credit check is performed by Afterpay, so using the app won't have an impact on the user's credit score.
Spending cap: Afterpay has a $500 spending cap that can be raised if a user makes all of their installment payments on schedule.
The next app in the list of apps like Quadpay is Afterpay. It has been giving its service since 2014. Its headquarter is in Australia but it also gives services to Canada, the UK, the USA, the EU, and New Zealand.
It works like its name. You can use it for purchasing and make payments through it in 4 installments. You get 6 weeks to pay for installments. Here you don't need to pay any interest which stands out from other Quadpay similar apps.
Its use is easy. When you do any shopping pay from Afterpay. When you check out any item, it will charge its first installment. Later after every 2 weeks, you need to pay the next installment.
Afterpay won't check your credit score. If you pay any late fees, it won't report for it. So, your credit score is not affected by it.
Afterpay has started a spending limit which is $500. If you pay all installments on the time, the app will increase your spending limit. If you pay any installment late, it charges late fees for it which is quite high so avoid any late payment on the app.
Download – Afterpay
Affirm
Key Features:
Affirm charges low-interest rates
Allows purchases over $15000 to be split into multiple installments
Offers 3, 6, or 12 monthly repayment plans
Has a buy now and pay later option called pay in 4
Does a soft credit check during the application process
Does not charge late fees or annual fees
Charges interest on installments
Affirm is a good alternative to the Quadpay app. It was founded in 2012 and it charges very low-interest rates.
Affirm allows you to make purchases of more than $15000. You can split your payment into multiple installments. You have options to choose between multiple repayment plans. It offers 3, 6, or 12 monthly plans to make payments for your purchase.
Affirm has also a buy now and pay later plan which is called pay in 4. When you make a big purchase use this option to pay it off over four easy installments. This option doesn't add any insert fees.
When you apply for Affirm account, it does a soft credit check for your account. Make sure you pay all its installment on the time. Otherwise, late payments will hurt your credit score.
The good thing about Affirm app is that it doesn't charge any late fees. There are no annual fees to use it. But it charges interest on the installment.
Download – Affirm
Check also – Best Apps Like Grain
Deferit
Key Features:
Options for paying later: With Deferit, you can make in-person or online purchases and pay for them over time.
There are no costs associated with Deferit's installment payments.
Numerous payment alternatives are available with Deferit, which is accepted almost everywhere.
Utilize Deferit to create a budget for your installment payments.
Credit score improvement: By providing information to credit bureaus, Deferit aids in raising your credit score.
Adding virtual cards to your mobile wallet is possible with Deferit.
Shopping advice: To assist you in making wise choices, the Deferit app offers customized shopping advice.
Deferit is a good choice to shop in-store or online and pay later. Deferit charges no fees for the installment. Deferit is accepted nearly anywhere and you get a wide range of payment options on it.
In apps like Quadpay list, Deferit has some amazing features. Create an account on Deferit and upload a copy of the bill and choose how much you want to pay. You can select 4 installments for the payment.
Deferit lets you allow to set the budget for paying installments. Deferit helps to increase the credit score by sending information to credit bureaus. So, if you don't want to reduce your credit score, avoid any failed transaction on the Deferit.
Deferit works with thousands of retailers. It allows you to add virtual cards to your mobile wallet. Deferit app gives you curated shopping tips.
Download – Deferit
Klarna

Key Features:
Options to pay later without interest
the choice of making 4 interest-free installment payments
Option to make a complete payment without interest in 30 days
a financing option that spreads out payments with interest over six to three years
before accepting an account, a soft credit check
accepted wherever that accepts Visa cards
Klarna is a popular buy now and pays later app that is similar to the Quadpay app. First, it was introduced in 2005 in Sweden. After its success, later it was introduced into the USA market.
Klarna has multiple payment options. The buy now and pay later options don't have interest on the payment. If you want to pay the payment in 4 installments, you can do it without any interest. Also, you have the option to pay full payment in 30 days. Here you also don't need to give any interest.
Klarna also offers to buy things using its finance feature. With this feature, you can pay the amount over periods of 6 to 36 months but with interest. Interest depends on your installment and time period.
Before approving your account, Klarna does a soft credit check of your account. Flexible payment options make it a good competitor of the Quadpay app. Klarna is accepted all over where Visa cards are worked.
Download – Klarna
Zebit
Key Features:
Option to purchase now and pay later with no fees
a $1500 spending cap with a six-month payment schedule
Top brands are available in one central marketplace.
Possibility to request a Zebit limit and submit a down payment for a transaction that has been approved
the ability to view payment history and previous order information
6-month installment option as opposed to other applications like Quadpay, new products are added to the app every day.
Zebit app is accessible on thousands of top brands. When you use its buy now and pay later option, it doesn't charge any fees for it.
Zebit has a $1500 limit for shopping. You can pay its amount in 6 month time period. On the checkout price you see, you have to pay only that price, not a single penny more.
Download the app on your phone and apply for the Zebit limit. Shop online for any item and if it gets approved, make a down payment which is the first installment.
Zebit app has top brands in one central marketplace. It adds new products every day on the app. Unlike other apps like Quadpay, Zebrit has 6 monthly long installment option. On the app, you can see payment history and past order details.
Dwonload – Zebit
Prepay

Key Features:
Credit score building: By reporting successful payments to Equifax, Experian, and TransUnion, the app assists users in raising their credit scores.
Users can sign up for the app without being subjected to any harsh credit checks.
Repayment alternatives that are adaptable to users' pay schedules are provided by the app.
Users are requested to produce pay stubs in order to verify their income.
If your credit score is bad, prepay app is for you. This app helps you build your credit score. It doesn't do any hard credit checks for your account. So, without any Hussle, you can create an account on the prepay app.
On every successful payment, prepay and send its report to the Equifax, Experian, and TransUnion departments to give boost your credit score. Successful payments make credit history and score better.
Prepay has flexible repayment options that correspond with your pay schedule. You don't need to face any hard inquiries when you sign up on the app. Prepay asks users to submit their pay stubs so they can verify their income.
Download – Prepay
Requirements To Use Quadpay App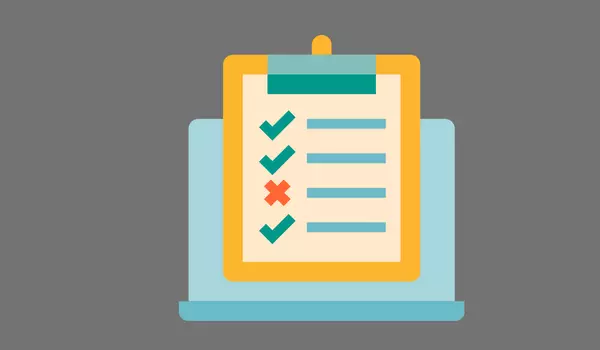 You must be a resident of the USA.
Your minimum age should be 18 years.
A mobile number needs to verify.
Need a credit or debit card which must be linked to the Quadpay app.
Frequently Asked Questions About Apps Like Quadpay
How Do I Increase My Sezzle Limit?
Sezzle is a payment app so it has a credit limit. You get a limit to spending money on your purchases. But if the limit is not enough for you, you can increase it. It is not simple. You need to pay all transactions on the time. When you use it for a long time and have good transaction history, you can ask it supports to increase your Sezzle account limit.
What Happens If You Never Pay Quadpay?
Quadpay is a flexible buy now pay later app but if you don't pay for your purchase on Quadpay, they charge late fees for it. They have the power to take legal action against your if you never pay. Also, it will impact your credit score.
What Credit Score Do You Need For Quadpay?
The good thing is that Quadpay doesn't require any credit score. When you create an account on Quadpay, it only performs a soft credit check so here your credit score doesn't matter.
Can I Buy A Gift Card With Klarna?
People love to send gift cards to their dear ones. But Klarna app doesn't have any option for gift cards. You only buy things on it. You can send the purchased item as a gift to anyone later after purchasing, not directly from klarna.
Conclusion
Apps like Quadpay have become increasingly popular. They help consumers to pay for their purchases in installments. You can pick any app from the list to use as an alternative to the Quadpay app. Their ease of use and low-fess makes them a good option to use for shopping. There are many Quadpay similar apps available but we have picked only the best and most trustworthy app for you in this guide.