Grain credit app helps to use to grow their credit score. With a bad credit score, no one will give you a loan and it becomes difficult to get a credit card. The grain credit app manages your financial transactions so you can grow your credit score in a natural way.
Despite its popularity, the Grain app is not liked by everyone. The requirements of users are different and they need an alternative to the Grain app to get a more specialized app to manage their credit score.
If you are finding the best apps like grain credit to build a good credit score, you are at the right place. These apps make it possible to increase credit scores. Also, gives you funds to help in purchasing. In this guide, we are going to read about 10 similar apps to Grain.
What is Grain App?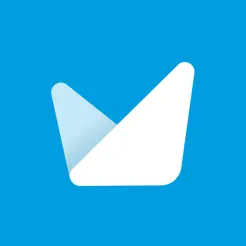 The grain app transforms your debit card into a credit card. Without any credit score check, the Grain app lets you create an account on its platform. Grain is basically a virtual credit card so you don't need to carry any extra card with you.
The credit limit from Grain will be deposited directly into your linked account. There is no long boring process on grain to get approval. Enter your details and within a few minutes, you will get approval.
Instead of checking your credit score, Grain checks your bank account history and average balance.
You may use as much or as little credit limit as you want. Grain takes 1% finance charge on every withdrawal amount. Interest will be charged only on the use credit amount, not on the whole credit limit. Grain is a secured credit card, so it asks you for a security deposit when you open an account on Grain.
10 Best Apps Like Grain
Earnin
Key Features:
Quick cash advance: Earnin offers cash advances of up to $100 each day in your bank account, with the possibility of bigger sums for those with solid transaction histories.
No costs are assessed; however, users are invited to tip Earnin if they find the service satisfactory. Earnin does not charge any fees for its services.
Linking your bank account to the app is a requirement for using Earnin, as does providing evidence of income.
Alerts: Earnin notifies users when their account balance drops below a predetermined level, saving them from incurring overdraft fees.
Platform with a good reputation: Earnin is a reliable substitute for apps like Grain and takes precautions to protect the security of users' bank account information.
Earlier Earnin was known as ActiveHours. It is one of the popular apps like grain. It fulfills your quick cash requirements if you don't have money in the account.
When you create an account on Earnin, you need to provide detail of your bank account. Also, it asks for proof of your income. To create an account, download the app and link to your bank account. Earnin is a trusted grain alternative so don't worry, your bank account detail is secured.
Earnin offers up to $100 per day of advance cash in the account. If you have good transaction history then sometimes Earnin may offer $500 in the advance. Not everyone gets this offer, so if you get it, it means your account has a good credit score.
Earnin doesn't charge anything for its service. If you are happy with its services, you can use the tip option to fund the app.
Earnin sends alerts to users when the account minimum balance goes below a certain threshold. So, this saves you from any overdraft fees. When you get an alert, deposit money into the account.
Download – Earnin
Cash app
Key Features:
The ability to send and receive money
Options for paying bills
Buying capacity for stocks
A layout that's easy to use
Using a fraud prevention system, secure transaction protection
Low-interest loans to raise credit scores
Discounts from affiliated stores that apply automatically
The app offers a complimentary debit card.
A handy and user-friendly credit builder app called Cash. You may send and receive money, pay your bills on time, and buy stocks all using the Cash app. Anyone, from beginners to experts, may use it because of its straightforward and user-friendly layout.
To ensure that transactions are secure, the Cash app uses numerous layers of protection. One of the safest security features among the top apps like grain credit, its security measures stand out. You have guarded against any unwanted transactions thanks to its fraud prevention system.
You can use the small loans offered by the cash app to make payments. The cash app notifies credit bureaus when you successfully repay these loans, which raises your credit score.
Several online retailers have partnerships with the cash app. Thus, you receive excellent savings when making purchases from certain stores using the cash app. To receive a discount, you don't need points or a promotional code; simply use the cash app, and the discount will be automatically applied. A free debit card is provided through the Cash app.
Download – Cash app
Chime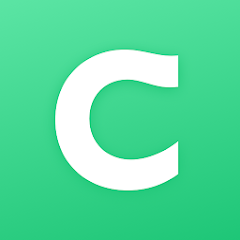 Key Features:
Deals that are safe and secure
Offers automatic saving and overdraft protection, acting as a digital bank.
Payday loans are available without any costs.
Credit-building functionality to keep a high credit score
Low-interest rates and $100 at 0% APM are available for emergencies.
Round-up transactions and recurring transaction options can help you save money.
Chime has a different functioning from other apps like Grain. Chime does secure and safe transactions.
Chime works as a digital bank. It helps to set automatic saving features for you. Chime aids you from going into an overdraft. Chime gives you access to payday advances.
Other apps, give you loans to pay for your payments. But Chime works differently. On chime, you get access to money 2 days earlier before pay date. Chime doesn't charge anything for it.
Chime has a credit builder feature. It helps you to maintain your credit score in the good condition. With a good credit score, you get access to huge loans.
When you are out of money and you need it, Chime helps you. Chime doesn't charge high-interest rates like traditional banks. So, it becomes handy to pay loans on the chime. Chime gives you $100 at a 0% APM.
Chime allows the setting of recurring transaction features. So, you can save and manage your credit score. Chime round-up transactions to the nearest dollar to save your money.
Download – Chime
Current
Key Features:
Makes emergency money available
Allows ATM withdrawals
Updates frequently with new features
Quicker account financing compared to other comparable apps
Provides awards and points for transactions.
Offers financial advice and enables the monitoring of a financial score
Simple procedure for opening an account with the option of getting a credit card.
Current is similar to grain. It provides a multi-purpose similar financial tool. Current gives you access to emergency funds and improves your credit.
The best part about the current app is there are no interest fees. By using the current app, you can withdraw money from ATMs.
Current started as a simple financial app but with its good service, it has remained competitive over years. It adds new features to the app regularly.
Current adds amount into your account faster than other apps like grain. When you do transactions on the current app, it gives you points and rewards, which you can redeem.
You get tips on how to play your monthly and save money. On the current app, you can track your score.
Opening an account on the current is easy. Download the app to the phone and connect it to your bank account. After the successful completion of an account, within a few days, you will get your current credit card.
Download – Current
MoneyLion
Key Features:
Offers cash advances via the MoneyLine app
Allows users to borrow up to $250 with a checking account
Transfers loans into account the same day
Only transfers 10% of the next paycheck for the full $250 loan
Provides payday loans with no interest or fees.
Offers financial coaching services.
MoenyLion is a trusted name for cash advance apps like grain. MoneyLine offers you to use cash when you need it.
Download MoneyLion app and register with a checking account. After creating an account, you get a limit of $250 to spend cash for MoneyLine app. You can access this cash before you pay next payday.
People apply for loans but most apps don't transfer loans into the account on the same day. But MoenyLion is different, it transfers the loan into your account on the same day. It becomes very helpful when you are in the need of cash.
However, to get the full $250 in your account, your salary should be a minimum of $2500. MoenyLion only transfers 10% of your next paycheck.
On the MoneyLion, with a payday loan, you can also apply for consecutive loans. A consecutive loan helps to increase your credit score.
If you use its payday short-term loan service, you don't need to pay any interest or charge. You just need to pay what you borrow. It charges $1 for monthly fees for huge loans. If you need a financial coach, you can get it from MoneyLion.
Download – MoneyLion
Check also – Apps Similar To Quadpay, Apps Like Ditty
Brigit
Key Features:
Provides cash for emergencies
Sends alerts regarding upcoming payments and overdrafts
Quick access to funds that have been approved
Provides loans up to $250 by connecting to bank accounts
Presents a variety of financial features
Helps manage finances and credit scores
Automatically processes recurring monthly payments
Provides the option to specify which loans should be paid off first to prevent an overdraft.
Enables credit score improvement by promptly paying bills.
Brigit provides emergency funds whenever they are required. Brigit is a well-known app that provides you with peace of mind by sending you notifications about upcoming payments and overdrafts.
In most cases, once money is approved, you have immediate access to it. Most of the time, getting approval takes less than a few minutes.
Connect your bank account to the Brigit app to receive a loan. Brigit examines your transaction history and makes interest-free loans of up to $250. It has a variety of financial features that can be used.
Brigit ensures that your account's cash flow is as efficient as possible. It expedites the process and prevents overdrafts. Brigit is a simple app that offers free services. Brigit assists you in improving your credit score and managing your finances.
Brigit smart manager handles the monthly recurring payment automatically. You can specify which loans must be paid first in order to avoid an overdraft. Pay all bills on time and you will have a high credit score.
Download – Brigit
Branch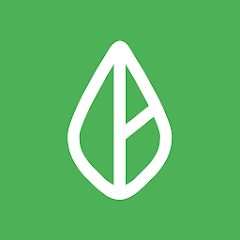 Key Features:
Users can track their investments on Android and iOS devices.
With features like setting savings goals and finding low-interest rate deals through its loan feature, it can help you save money.
Loans are not subject to a credit check.
256-bit AES encryption is used to protect data from hackers, and users can set a PIN for added account security.
Has a $150 daily spending limit
There is a conversation section where users can chat with others and learn how to save money.
The branch app, like Grain, allows you to keep track of your investment. The branch has changed the financial app game. The branch is currently one of the most popular financial apps.
Both Android and iOS devices can use the branch app.
The branch app can assist you in saving money. It has some fantastic features. The app allows you to set savings goals. Use the branch app to discover new ways to save money. To get low-interest rate deals, use its loan feature.
The branch makes you a loan without first checking your credit score. Brans employs 256-bit AES encryption to keep data safe from hackers. To protect the account from unauthorized access, use a PIN.
On the branch app, you have a daily spending limit of $150. Branch has some unique features not found in other apps such as grain. It has a conversation section where you can chat with other people to learn about saving tips.
Download – Branch
Check also – Best Alternatives To Whisper App
Even
Key Features:
The advanced loan feature allows users to receive 50% of the funds upfront.
Individuals who struggle with budgeting will find a complete financial solution.
Users will receive regular notifications about payments and overdrafts to help them manage their funds more effectively.
Employers and employees are linked, and funds are distributed based on salary history.
The app has an $8 monthly fee for use.
Even is one of the best grain-like apps. Its advanced loan feature sets it apart from the competition. You will receive 50% of the fund in advance to use.
Even is beneficial to people who are unable to plan their budgets. It provides you with a complete financial solution.
You receive regular notifications about payments and overdrafts. It aids you in making proper use of allotted funds. The Even app has an $8 monthly fee, which is something we don't like. So, if you want to use the Even app, you must pay.
When you create an account on the Even app, it connects employers and employees and distributes funds based on your salary history.
Download – Even
Stash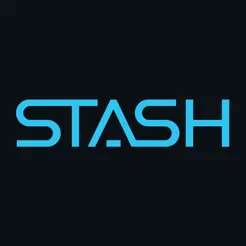 Key Features:
Stash provides money advances at the end of the month to help with shopping or spending needs.
The app charges a monthly fee of $1 to use its services.
Stash is open to the public and is a popular alternative to grain apps.
The app enables users to create and manage budgets for various tasks.
To receive advances, Stash requires positive activity on the account.
If you search for apps like grain is still on, check the stash app. At the end of the month, people need little extra money for their shopping or spending, stash is here to help you.
Stash gives you money but it's not free. It charges $1 per month to use its services.
You get an advance amount in your stash account but you must maintain positive activity on your account. Stash is available for everyone. It is a widely used app to make an advance payment. People who are looking for alternatives to the grain apps should look stash app.
With stash, you can maintain your monthly budget easily. It allows you to set a budget for different tasks.
Download – Stash
Vola
Key Features:
Cash-in-advance option
Over 1 million users with high app store ratings
Account creation is quick and simple.
Assists your bank in preventing overdrafts and improving your credit score.
Allows for quick access to funds in order to avoid financial strain.
Vola is a financial management app that offers the cash-in-advance feature. Vola has more than one million users and it has a high positive rating on the google play store and apple store.
With the Vola app, you get $300 in the advance. Creating an account on Vola is not a big task and takes only a couple of minutes.
Vola works as a supplement for your bank. It detects all coming payments and if you are going to overdraft due to fewer funds, it sends money to the account and prevents overdraft. Vola uses a smart method to save you from over drafting and increase your credit score.
Vola makes it possible to available funds in a short time period in your account. So, if things are a bit tight at the end of the month, still you can enjoy tension free life with the Vola app.
Download – Vola
Comparison Table For Apps Similar To Grain Credit
| App Name | Rating | Download Numbers | Features |
| --- | --- | --- | --- |
| Earnin | 4.5 | 5M+ | up to $100/day or $750/paycheck, Balance Shield Alerts |
| Cash app | 4.7 | 50M+ | Safe, fast, and free, Get a free debit card |
| Chime | 4.7 | 10M+ | ATM withdrawals are fee-free, no monthly fees, |
| Current | 4.6 | 1M+ | Earn 4.00% APY¹ on Savings with Pods, fee-free overdraft protection |
| MoneyLion | 4.4 | 1M+ | Get cash advances up to $500, Keep track of your credit score with automated updates |
| Brigit | 4.6 | 1M+ | Instant Cash Advance, Build Credit & Save Money |
| Branch | 4.1 | 1M+ | Send money to external bank accounts for free, Enjoy Zero-fee Banking |
| Even | 4.8 | 1M+ | detects your monthly expenses, personalized snapshot |
| Stash | 3.9 | 10M+ | no add-on commission fees, build wealth automatically with auto-invest |
| Vola | 3.9 | 100K+ | Provides overdraft protection, Helps you track and manage expenses |
Faqs About Apps Like Grain Credit
Does Grain Give Credit Limit Increase?
Yes, grain gives credit increases but for this, your all previous payments should be done on the time. They will track your record. You can ask grain to increase the credit limit for your account. If your account has a good track and you have never over-drafted any payment then your credit limit will be increased without any security deposits.
Does Grain Build Credit?
You can use grain as a credit builder. Grain reports your card transactions to credit bureaus. So, if you make all payments on time, your credit score will be increased.
Is Grain a Hard Enquiry?
Grain won't see your credit score when they do an inquiry about your account. But they will see your bank transactions and income source to approve the account. It is like a hard inquiry.
Does Grain Ruin Your Credit?
Yes, definitely Grain will ruin your credit if you won't pay the payment on time. Grain will send late payment reports to credit bureaus and they will decrease your credit score.
Conclusion
Taking a loan is no more a big task nowadays. There are many apps like grain that offers loan in a legitimate way. Now you can take a loan from your mobile. Just install any app from the list and create an account. Without fear of terrible interest rates, you will get a loan. No need to wait in a long queue.
Most apps in this list give loans even if you have a bad credit score because they check band transaction history and income. With this being said, these alternatives to grain apps are safe and interest-free to use.