Ditty was a popular app among music lovers but sadly it is not available now. In 2019, its owners shut down the app. But you can download apps like Ditty. These apps are similar to Ditty. You get lots of the same features.
These apps will convert your text into songs. On the Ditty app, you could customize your song and share it with your friends. If you don't know about music you could still use the Ditty app. It was so easy to use the Ditty app.
But after its discontinuation, people are searching for Ditty alternatives. In this article, we are covering apps that are similar to Ditty.
Are There Other Apps Like Ditty?
Ditty was one of the most loved music apps of its time. But now there are other apps like Ditty which you can use to show your music talent.
With these apps, you can create amazing tunes for songs and videos. Most app offers cloud-based storage to store your recorded song. This guide contains some of the best alternatives to the Ditty music app.
Apps Like Ditty To Sing Song
Starmaker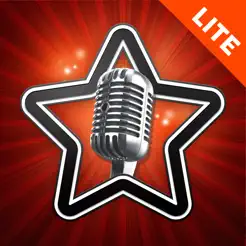 Starmaker app is one of the popular apps like Ditty. It helps to bring out the singer in you. Along with creating music, on the Starmaker app, you can make new friends.
Starmaker has more than 50+ million users worldwide. Here you can join various rooms as per your music taste. You can use Starmaker to sing Karaoke.
Starmaker has various features that make it a great alternative to the Ditty app.
Starmaker has a pitch correction feature that will edit and make the sound more interesting. You can create songs with it like a pro singer. It has various voice effects to make music videos more interesting such as vintage, sunset, urban, spring, etc.
Here you will get all the new popular songs. You won't feel bored with the Starmaker app. Play games in your free time and make new friends.
It allows you to set different voice effects for sound. By using the hook feature, you can sing the best part of the song. Join any community to make music with other music lovers. Share knowledge with each other to increase your knowledge.
Starmaker is a perfect Ditty app replacement. It allows you to share music on different platforms like Instagram, Facebook, TikTok, etc.
AutoRap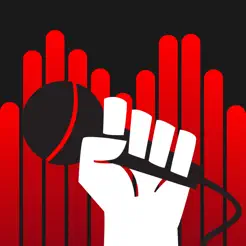 Next Ditty.it alternative is the AutoRap app by Smule. With the AutoRap app, you can always share music with others.
Create unique rap with the Autorap app. Insert your text, choose the beat, and go for it. It records sound on high quality. With its powerful tools, it makes sound smooth and polished. It allows you to record any popular rap in your own voice. You can also use its popular beat to make your own version of rap.
Here you can use songs of the top artists and also its own original music creators. Here you can build your audience and compete with other creators.
Its instant pitch correction feature automatically adjusts the pitch of your rap song with a beat-matching flow.
AutoRap app allows you to improve your singing ability. It has a large library of musical beats. From classic to modern, you will get all types of beats for your song. They add new beats 3 times per week.
Raping in a duo is superb fun. Here you can meet new rappers and collaborates with them.
MelodyLab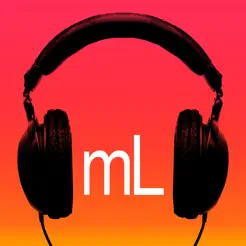 Like the Ditty music app, the MelodyLab app has various music features to make your song interesting. Melodylab is a good Ai-powered software to create lip-synchronized videos.
All you have to do is record a video of yourself when you play an instrument or sing. Now with the app create your own song. After finishing the editing, you can export the video to mobile or pc.
The video produced by MelodyLab is quite similar to Ditty app. If your video is interesting, it may go viral.
How To Record a Song on MelodyLab App?
Open the Melodylab app and start a new project and name it.
Select a project from the list and open it.
Now when you are ready to record the song, tap on the "Record" button. Tap on the stop button to stop the recording.
You can create multiple recordings and select the best one from them.
On the Melodylab app, you can re-record any frame. You can set the order of the frame you like. Set the quality of the video. It is a free and easy-to-use platform.
Download – iOS
Music Maker JAM
Music maker JAM is for all people. Whether you are an experienced one or a newbie, this app can be used by anyone. It is a perfect way to make music.
It is an easy-to-use song-maker app. Record the video with a camera rather than typing a message. It allows you to create or mix amazing beats for your songs. Its free beat maker gives a studio-like experience.
It has plenty of background tracks that you can use for your video. Make remix music with more than 300 mix packs.
It makes you a music production pro. It has an 8-channel mixer that easily records your tracks with a perfect mix. Make music with this app and make your party interesting. You can set real-time effects such as change reverb, delay, stutter, and more. Change the tempo of the song.
This is a free music app that is similar to Ditty song maker. It has a user-friendly interface. Its smart software automatically tunes your voice pitch according to music.
SingPlay
The next app in the list of Apps like ditty is Singplay. With just a tap of a button, you can create your own music video. You can create cover music or music video. Singplay is a personal music studio for you. It offers high-quality audio recording.
It allows you to record music videos while playing instruments. Add different recordings and create your composition.
To make videos more interesting, Singplay allows you to share videos directly to kinemaster app. Before recording the song, it allows practicing the song.
Singplay has different music functions. You can set the tone, pitch, volume, etc. of the song. Add lyrics to the video that will synchronize with the song.
It has pre-set templates to create videos. Singplay is a free-to-use app. Through the app, share music with friends or family.
When you choose any song, its inbuilt system automatically generates karaoke songs so you can see text with the video.
Download – Android
Voiceful
Voiceful App is similar to the ditty it music app. It is a karaoke singing application. It has a huge database that allows you to sing covers for top popular songs.
Voiceful lets users sing karaoke songs and let them record. Voiceful uses new voice technology to give voice to your ideas. With the Voiceful app, you can share your feelings.
Voiceful works on AI-based technology. You have to buy its paid plans to use it.
Whatever you type, Voiceful AI software converts that into a song. It is not a free-to-use app.
The voiceful app allows you to sing and record your favorite song. Create your own music and share it with other people. There is no need to break a sweat trying to find karaoke songs on YouTube. You can access it through its web page.
The voiceful app has a plethora of voice effects. Follow other users on the app to learn and make friends. Voiceful is designed for those who enjoy singing and want to be a good singer.
Download – Voiceful
Simply sing
Going further in apps like Ditty, Simply sing is another app that will sing what you type. This app is only available on the app store. Android users can't use this app.
It provides the ultimate singing experience. When you use the Simply sing app, it adjusts the song for your voice. You can hit the high notes in any song.
Simple sing is an amazing musical app to record videos with your voice. Here you can make videos with your family and friends.
It has different voice effects for the video which you can use for your own video. You can edit videos and set quality effects for them. There is no shortage of songs to make the video. It adds new songs every week.
Share created videos on the social media platforms like WhatsApp, Instagram, TikTok, etc. Join any group on the app to play music with other people.
Download – iOS
Singsnap
Singsnap is an amazing platform to grow your music passion. People use the Ditty app to make their special moments memorable. Singsnap is a creative app that incorporates different words into songs.
Singsnap is free to use but if you want more features, you can buy its in-app paid features. It instantly transfers any MP3 song into a karaoke song. Create a unique recording video. Sing a song while seeing the lyrics on the phone.
Use its share feature to share the song with other people. Invite people to join your group on the app. You don't need to learn anything to use this app.
Singsnap uses professional-grade audio technology. It has amazing challenges that keep you busy. Its community is the amazing thing about the app. It allows the creation of duets with other people. You can set privacy for your video so only selected users will only see the video.
When Did Ditty Shut Down?
On 15 Oct 2019 Ditty was shut down. It was a good music app. But it is not available on the google play store or the app store. Since its launch in 2015, many people had used the Ditty app and made many Ditty videos.
Ditty was owned by Zya company. It was a cloud-based music platform. With the Ditty app, you could choose a song, add text to the song, and convert it into a video.
What Replaced Ditty?
Here are some apps which replaced Ditty.
Singplay
Starmaker
Karaoke 365
Wesing
Singplus
Voiceful
Simply Sing
Singsnap
Yokee
Riffjam
Musixmatch
Melodylab
Autorap
Midifun
iSing
Spotlite
TikTok
Wombo
Is Ditty Coming Back?
No Ditty is not coming back. It was shut down in Oct 2019 and its founder has not mentioned anything about its return. It's been more than 2 years and there is no announcement regarding its return. So, don't keep any hope to come back to the Ditty app.
Can You Still Download Ditty App?
Officially, you can't download the Ditty app but on many third-party app stores, the Ditty app is available. You can download Ditty from there. But it is not an updated version. It is an old version so maybe it will support your new phone or not, it will be confirmed after downloading the app.
Conclusion
So, these are all apps like Ditty which you may use to make music videos. The ditty app is officially not available so people want Ditty alternatives. After comparing lots of apps, we have created this list for you. Try these apps, you will get some amazing features that are good than the Ditty app.
Related articles –