You can make new friends without going outside your home with a social app. LMK is a social app that let you make friends using its social network. On LMK you can hang out with similarly interested people.
Are there similar apps like LMK to make new friends?
Yes, there are various apps similar to LMK. These apps offer an incredible way to meet new people around the world. Here you can chat, and video chat with people.
Most of these LMK alternatives work similarly to LMK. They have similar features. Even some apps have better features than LMK. Keep reading to find the right app that can replace LMK.
Top 10 Apps Like LMK To Make New Friends
Yubo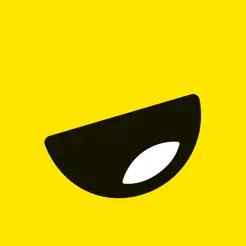 Yubo is a social platform to discover new friends. Yubo is a similar app to LMK. Its live streaming feature helps you to grow your friend circle. It provides authentic interaction between people.
Yubo will show you people nearby you or around the world in your location setting. Yubo is a free app.
Yubo has a partnership with Snapchat. So, inside Yubo, you can open the cam and try Snapchat filters. On the video chat, you can use these filters. This feature adds fun to the chat. This LMK-similar app allows you to do a video chat in a different way with filters.
It allows doing live video chats with up to 10 friends. Play games with friends on Yubo to make chat interesting. If you want, you can buy its premium plans to explore its paid features.
Features
Find new friends through live streaming.
Make friends from the local community or across the world.
Stream and share YouTube videos.
It is partnered with Snapchat, so use Snapchat filters to make video calls interesting.
Do a live video chat with up to 10 friends.
Earn rewards when any friend joins Yubo through your invitation.
Read also – What Is The Best Free People Search Site?
Peanut
Peanut is not like other apps like LMK. This app is specially designed for only women. It connects with you other women throughout all stages of womanhood.
On peanut, you can ask questions to other women about pregnancy, fertility, motherhood, etc. Users on peanut share valuable information. If you want suggestions about women's problems, you should use the peanut app.
You can find women who are at a similar stage in life. Currently, it has more than 3 million women on its platform. You can either do text chat or video chat on it.
Join any particular group to get information. For example, if you are pregnant, you can join any pregnancy group to get helpful and right information. Ask questions, if you have any doubts. Also, it has live podcasts.
Features
Only women are allowed on this app. All profiles are verified by self-verification.
Discover women nearby who are at a similar stage in life such as navigating fertility, pregnancy, motherhood, or menopause.
Join groups and find communities with common interests
Join live audio conversations hosted by experts
Guardian badges are awarded to those who hold users accountable.
Yalla
Make new friends on social Yalla. Here you can find new friends globally. It helps you to explore new cultures and traditions.
On Yalla, you can join voice chat rooms and talk with other people in the community.
Of course, it could be best apps like LMK, if you want more than a texting app. You can filter rooms by country, language, gender, etc. Sing Karaoke songs with friends on the Yalla app.
On Yalla, you can find people from more than 50 countries. Filter chat rooms by topics. Here you get abundant topics that allow you to talk with similar interest people. Talk with stranger people on Yalla.
But on Yalla, you don't have any video chat feature. You can send virtual gifts to other people. Play games directly into a group chat.
Features
It has thousands of rooms to do group voice chat. You can filter rooms by country or topic.
Sing karaoke together, and play a range of games directly in group chat.
Both free and premium versions are available.
Send virtual gifts to other users to show support.
Twoo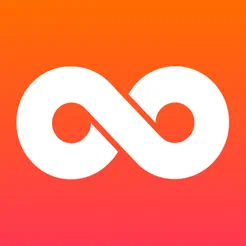 If you are finding trusted apps like LMK to make new friends, give a chance to the Twoo app. It has more than 10 million downloads. Here you can watch live streams of other people. In a single place, you get connected to many different people.
With the Twoo app, you can grow your social media life. Twoo app is free to download and use but some of its features are paid which you can buy through its in-app purchase.
In the Livestream, you can send texts, and stickers to chat with other people. Meet and find people near you. On Twoo, you can find people who have similar interests as you.
It has an amazing feature that lets you know who has seen your profile. You can browse the profiles of other people. Send a message to them and start a conversation.
Features
You can download it free from Google and Apple app stores.
It will recommend people by your interests.
The minimum age is 18 to join Twoo community.
To use its extra feature, buy its premium plans which are charged monthly.
Hoop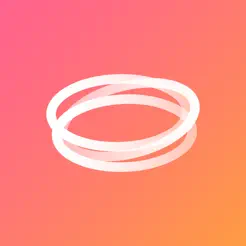 Hoop is an app that is similar to LMK. On Hoop, you can find new friends globally or locally. When you make new friends from other countries, you may learn about their cultures. Know about their traditions and festivals.
Find friends from millions of profiles. You can send friend requests to people whom you like and accept requests.
With its privacy feature, you can control what you want to share with other people. When someone will visit your profile, they will see only limited information which you want to share.
Hoop works on diamond systems. To send friend requests, you need diamonds. There are many ways to earn diamonds on Hoop.
Features
Send friend requests to people whose profiles you like.
Its privacy features allow you to control your profile information. You can set with whom you want to share your profile.
It's a unique kind of app to meet people.
A very simple user interface is great for mass adoption.
Meetix
In apps like LMK list, Meetix is the next app that allows doing video chat and text chat with people worldwide. With Meetix, you can meet lots of new people and can spend time with them.
Meetix is a good app to communicate with other countries' people. On any app similar to LMK, you should be yourself so other users will see your real version. Many times, friendships with fake profiles won't stay longer.
Much like LMK, Meetix let you meet new singles locally or globally. Anytime and anywhere, you can connect with new people. Meetix is a safe app. If you want, you can buy its in-app plans.
Features
It connects you with others through authentic conversations in real time.
The video chat matches are truly random with other users.
All chats are safeguarded and all violators will be removed permanently.
Gain some skills and knowledge from each other.
Discover new connections through live chats to learn about different cultures and deeply personal experiences.
MeetMe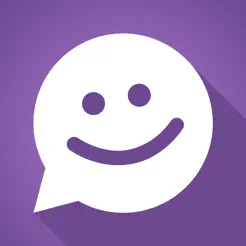 Finding new friends is no more difficult. Use Meetme app to make new friends. Meetme has a vast community of people all around the world.
Meetme is a good app to find people who have similar interests to you. It has more than 100 million users. You can download it free for Android and iOS phones.
It has lots of features that make it a great LMK alternative. On Meetme chances of fake profiles are less. It has moderators who watch the activities of people and ban them if they find any suspicious activity.
Features
Connect for free with friendly nearby locals or around the world.
Strike up a text or video chat with someone local who shares your interests.
Start live streaming and grow your friend circle.
In the live chat, you can receive gifts or go on a date.
Olive
Olive is another app similar to LMK. Find new friends and chat with strangers on olive. On Olive, you can connect with people from more than 190 countries. A simple hello will break the ice between people.
Use its live video chat feature to connect with people. Use its gender filter to find particular people. It will show video match history which you can watch later.
It allows you to login with Facebook, Snapchat, or email. When you see the right person, start a live video chat. If you have its premium membership, you get unlimited matches. Also, there are no ads in its premium membership.
Features
Its live video chat is a fun communication process.
Pick a person who has similar interests as you and start a one-to-one video calling.
It has a high-resolution video calling feature.
You can save your video chat history to keep in touch with people and make sure you won't forget anyone.
Wizz
Wizz is a social media platform that is used by people for instant communication. It is a free-to-use app to communicate with other people. Wizz is a safe place to find new friends.
To find new friends, you need to swipe on the people profile. It will show who is online. On Wizz, you can chat with people all over the world. Wizz shows similar interest people to you. Here you can find different communities of people.
Wizz is a good option to increase your friend circle. In Apps like LMK list, Wizz is a modern social networking app. On Wizz, you need to verify your age. It has lots of safety features. In our testing, we found real and interesting people on Wizz.
Features
Wizz app has geniune people.
It can be downloaded and installed by people over 18 years.
Wizz is the most fun and spontaneous way to meet new friends.
Showaround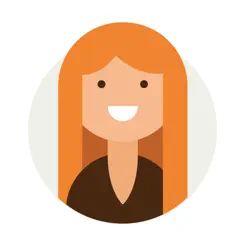 Showaround is not the best alternative to the LMK app but it is helpful if you are planning to visit a new place. With the Showaround app, you can find local people who will guide you to explore the city.
Showaround app takes travel experience to a different level. Meet locals on your trip and explore the place with them. Before visiting any place, you can share your travel plan with locals so they will help you to make the trip enjoyable.
Choose a perfect travel buddy. Also, you can earn money through the Showaround app. You can work as a guide or tour operator on the app. Give tours to people in your city.
It works in a simple way. When you select a place, it shows local people. You can set criteria such as language, activities, and more to find a perfect local.
Features
You can hire a local for a private tour. It takes traveling to a completely different level.
Create your own personalised tour, plan vacation activities in advance.
Become a Showaround local, give city tours and make some extra money.
Frequently Asked Questions
Is LMK on Google Play?
LMK app is available on the Google play store. Android users can download it and install it on their phone from Google play. If you are an iPhone user, go to the apple app store to download LMK app.
Is LMK a Dating App?
LMK is not a dating app. It is a social media app that lets you allow find and meet people around the world. But some people use it as a dating app. They search for opposite-gender people on it and then start dating them.
Conclusion
So, these are some popular apps like LMK to make new friends. Find new friends and start chatting with them on these apps. Some apps have more interesting features than the LMK app but to use those features, you need to buy their premium plans. These LMK alternatives allow you to find people nearby or worldwide. They are simple to use. You may use these apps in place of the LMK app.
Related Articles –