Wonolo is an online marketplace that makes job searching easy. In this digital era, most things can be booked online. Wonolo is an on-demand staffing platform. Wonolo has changed the way to find talents for people's immediate labor needs.
On Wonolo individuals can make extra income. It gives flexible opportunities to people to earn money. Wonolo is a great app for on-demand jobs. Are apps like Wonolo pay you to earn money in your spare time?
In our research, we found various sites like Wonolo but not all were worthy. Most of them were waste of time. Time is money in this modern era, so no one wants to waste their precious time on fake apps. But don't worry, we have picked 15 apps similar to Wonolo that are trustable.
They offer you so many options to increase your earnings. These Wonolo alternatives are worth checking out.
What Kind of App Is Wonolo?
Sometimes a business needs temporary helping staff. But hiring temporary staff is expensive and time-consuming. Here Wonolo plays its role. It connects local temporary staff to the business. Wonolo is an on-demand staffing solution.
Wonolo stands for "Work Now Locally". Wonolo started its work in 2013 and currently, Wonolo is providing a successful staffing solution in most parts of the USA.
Wonolo app is a great solution for workers and job providers who wish for an affordable, secure, legit, and faster way for their staffing needs. Wonolo model is simple and transparent so anyone can use it easily. So, people love to use It. It makes Wonolo a successful job providing an app and last year it raised a $140 million in funds.
In contrast, Wonolo provides an efficient staffing solution that is beneficial for everyone on the app whether it is business or gig workers. With Wonolo, you definitely find high-paying jobs.
15 Job Apps Like Wonolo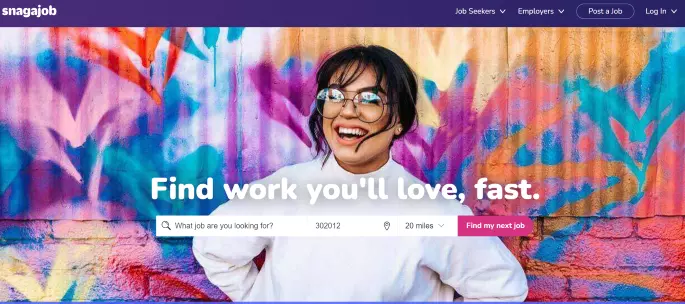 Snagajob is the best solution to connect freelancers to companies seeking on-demand labor. Snagajob is one of the best apps like Wonolo because it serves in various fields like logistics and warehouse, grocery, restaurant, cleaning service, e-commerce, and hospitality.
Snagajob mobile app is simple to use and provides a flexible solution to do your work. It has a flexible working hours system.
For the hotel industry, Snagajob has lots of job openings. You can work as a cook, bartender, barista, dishwasher, server, etc. Snagajob supports the food and beverage industry by providing well-trained staff.
When you register on the Snagajob, you have to go through several steps. Before accepting your application, a perpetrator of the Snagajob will contact you and take your interview. If you pass the interview, your application will be accepted on the Snagajob and you can browse jobs according to your profession.
For Android and iOS, Snagajob has separate applications. Every job listing has full details about the job.
Snagajob is a site like Wonolo. When you get selected for any job, it reminds you when job time is about to come. It will remind you about your shift time. When you complete a job, update hours on the app within 24 hours to get paid on the time.
Snagajob Features
Minimum wages start on the Snagajob is $15 per hour.
Here you can find jobs according to age group.
It shows you the top cities where jobs are available.
Here you can see top companies that are offering jobs frequently.
Use its map, to find out the nearest job location.
There is no restriction to earn money.
Your profile works as your resume.
Talk with its customer care and tell them your job requirements. They will find the best-matched jobs for you.
Snagajob Requirements
Must pass an interview to get registered on the Snagajob.
Should be eligible to work in the USA.
They hire only professionals so must have experience.
Must have the Snagajob app on the smartphone.
Can't apply if your age is less than 18.
How Does Snagajob Pay?
Snagajob has a weekly payment system. Minimum wages are $15 an hour so you can earn a good amount of money. After completing the job, Snagajob pays you after one week.
Check also – Apps Like LMK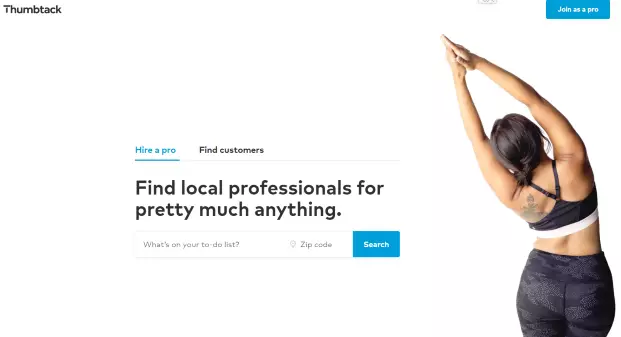 In case, if you are looking for apps like Wonolo, check Thumbtack. Thumbtack is an easy way to earn some extra money. Thumbtack is an app that let you do some extra work from anywhere and anytime.
On Thumbtack, there is no limitation on jobs. From home improvement to writing, every type of job is available. Unlike other Wonolo alternatives, it has wellness, crafts, pets, design, web, photography related some high-paid jobs. You can make a good amount of money by doing a part-time job on Thumbtack.
On Thumbtack, you can choose a shift to complete your work. Thumbtack is an employment platform that is specialized in the jog giving opportunities in many filed. Every day new customers post jobs. You may apply for a job if it is suited to you.
Thumbtack shows free cost analysis for your project. They analyze their database and show you the best suitable cost for your project. It shows you average prices. It covers all 50 cities of the US. So whether you belong to a small town or a big city, you will find a job for yourself.
Thumbtack Features
A wide variety of jobs are available
For every mentioned field on the Thumbtack, they have experts
Shows you estimate the cost of your project
You get a free list of companies' profiles to apply for a job
It uses artificial intelligence to match employees and jobs
Find a job using its zip code search feature
Thumbtack requirements
The minimum age criteria are 18
Need to complete background check
Smartphone with Thumbtack app
Only US people are allowed to use the Thumbtack app
How Does Thumbtack Pay?
Thumbtack doesn't have a payment method. Previously, people pay to thumbtack for the employee's work, and then Thumbtack pay to the employee. But now, you have to take direct payment from the job owner. So, Thumbtack suggests you do a contract before starting any job.
Check also –
Qwick is a good Wonolo alternative who are searching for staff for their hotel, restaurant, or event company. Here you get cooks, waiters, bartenders, banquet servers, concession workers, food assemblers, general labor, and more.
Qwick offers jobs in all major cities. Here you get to control to choose or reject a shift. On the job description, you will find all the information related to the job like location, pay, contact information, shift time, work hours, etc.
Qwick is designed to deal with employee problems in the hotel industry. Those who need temporary additional staff for their hotel for any event can hire staff from the Qwick. Here you can order multiple cooks, servers, dishwashers, and bartenders. They will assist you in completing any event.
Qwick is helpful for those teenagers who are looking for part-time jobs at hotels or restaurants. Qwick is a good choice for apps like Wonolo. Here you can do extra shifts to earn more money and help your family.
Qwick has some requirements to join its platform. Qwick is used by reupdated hotels and restaurants so after checking candidates on various points they allow them to apply for the job. The employee needs to complete the certification test to show their skills and experience.
Quick Features
Best for hotel, restaurant, and event industry job-seeking person.
Shift rejection option.
Apply for a job from anywhere, with no city restriction.
Set a goal to earn high money.
Convenient and flexible solutions for restaurant staff.
It has an extensive network of professionals.
Qwick Requirements
Hotel and restaurant industry experience is required.
Must have a phone with an internet connection.
You must show certification for the post you are applying for.
Participation in an in-person orientation program is required.
How Does Qwick Pay?
Like other apps like Wonolo, qwick has a quick payment system. Here, you don't need to wait weeks to get paid. Whenever you complete your job, you get the payment within 30 minutes in your account. You can see the payment info, in their "Update payment info" section.
Taskrabbit is a trustworthy site to earn money. TaskRabbit is specially dedicated to housing works. Taskrabbit slogan is "your house deserves better" and with their specialized experts, they complete home repair tasks quickly.
Whatever home task you have, from small to big, Taskrabbit completes all. You can hire a handyman from it. Get help with the moving services. Hire people to do furniture assembly. Clean house with experts. Yard is dirty, don't worry it's yard work services that make it new.
By becoming a Taskrabbit employee, you can make a good amount of money. Decide the schedule of your task and complete it. Through the Taskrabbit app, you can pay, chat, review, and tip.
Before hiring any tasker, you can check its reviews, rating, and prices. Talk with different taskers and pick the best for you. Along with the US, it serves the UK, Canada, France, Germany, Italy, Portugal, and Spain.
As per your working schedule, you can start your job. An average task takes a minimum of an hour and pays you around $22. Taskrabbit is a different app from other apps like Wonolo. Here you can make any number of jobs. Download the Taskrabbit app from the play store or App store and starts earning money.
Features
Flexible work schedule
Partners with high-reupdated brands
Easy process to choose tasker for your work
Easy to manage app to do all functions
It allows saving your favorite taskers so you can allot them work again
You get push notifications about your work
Direct online payment in your account
Requirements
Age should be minimum of 18
Identity verification is required
The smartphone is needed to use the Taskrabbit app
You must have a valid social security number
Must have a driving license to drive a vehicle
How Does Taskrabbit Pay?
Taskrabbit has a different payment solution that is not in other apps like Wonolo. After completing work, you have to generate an invoice. Customer will pay through invoice and tasker get money in its account. For taskers, there is no joining fee. Also, you can earn extra money by getting tips.
Upshift is a good alternative to Wonolo. Here you get your favorite job. Here you can decide your working schedule. So, if you are a student, you can set a working schedule as per your institute time and earn extra income without compromising your personal information freedom.
Apps like Wonolo offers a staffing platform to get work done by professionals. Upshift has high-qualified working staff. Before creating a working account, you need to clear its test to get you verified. Upshift has W2-eligible employees.
The success rate of jobs on Upshift is more than 95% which is twice the industry standard. Here on Upshift, you can hire staff on an hourly basis. Upshift connects people with businesses in need of extra staff.
Upshift mainly has 4 different staff categories hotels, food and events, fulfillment and distribution, manufacturing, and printing. Upshift use technology to attract quality job seekers.
Upshift a W-2 staffing platform. It means they handle everything about staff, their timesheets, benefits, and payroll. For a client, there is a maximum number of hours per week is 40. If the client is happy with your service, it can increase hours.
Upshift Features
Upshift provides a reliable workspace
You get full hiring control
It allows you to reduce costs and keep pricing transparent
To avoid any latency, it sends job requests as soon as possible
For local job search, you will get highly-qualified staff
Upshift has a more than a 95% success rate to handle jobs
Upshift Requirements
You have to clean an in-person interview to get listed on the Upshift
Need to follow its strict venting process and discipline policy
Below 18 people are not allowed to apply for jobs
How Does Upshift Pay?
Upshift pays you weekly. Once your job is done, you get your payment on a particular day every week. There are no complaints about delays in payment on the upshift.
Instawork is among trending apps like Wonolo. Using Instawork, business and hourly workers find each other. Here you just need to find the new openings and choose a job as your shift timing. Also, you can tell employers, what hours you are available.
With employee benefits, Instawork is also beneficial for employers. Employers can change the size of the workforce at any time so they don't need to spend more money.
With the Instawork app, you can find jobs in diverse fields. Browse the job that is suitable for your shift. With instawork app, you can track your activity, receive payments, find jobs, and everything. If you become a top worker on the Instawork, you get extra money.
Instawork rules are strict so if any employee misses their shift or shows up late too often, Instawork will suspend their account. With Instawork apps like Wonolo, you can find hourly basis employees. Instawork is a digital marketplace facility that provides connections between qualified businesses and professionals.
Instawork Features
Instawork interviews applicants personally
Perform background checks to make sure person is genuine
Workers are Instawork are trustworthy and skilled
An employee can make free id on it but employers need to pay fees
Setup is easy and its pricing is transparent
Instawork Requirements
Applicant needs to pass the individual interview
No negative background for employee
Employee age should be greater than 18 years
How Does Instawork Pay?
Instawork pays $18 hourly average wages to employees. It calculates wages every week and makes payments weekly. There is no same-day payment option on the Instawork.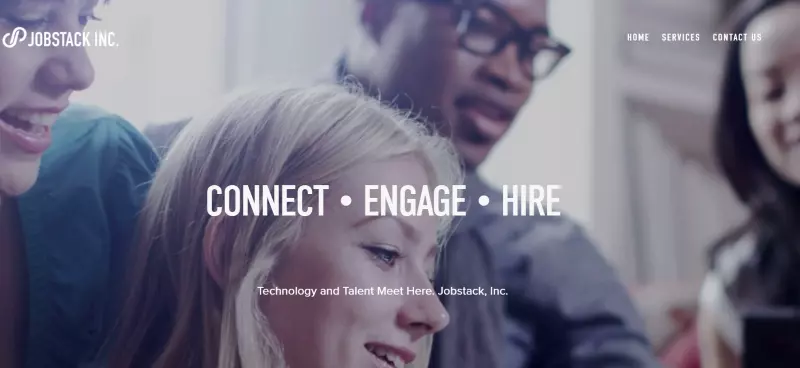 Jobstack is built for those who are searching for part-time or short-term jobs in its locality. Jobsatck shows jobs that are suitable for your skillset and schedule. Jobstack lets you find local cash jobs in your nearby areas.
Jobstack is free and available on Android and iOS. Download it, create your account and start searching for jobs or give jobs. Based on your free time, you can schedule work hours on the Jobstack.
With every job, job givers mention all details about the job. You can read there, what will you have to do on the job. Also, after choosing a job, you will get instructions on how to reach the job place. You can earn good cash from the Jobstack.
And what's nice about Jobstack is that, like Wonolo, it has a wide range of jobs. With local jobs, you may also find remote work on the Jobstack.
After completing the job, rate the company. Jobstack will show you jobs on your previous completed jobs.
Jobstack Features
Best apps like Wonolo to find work in the locality
The onboarding process is much simple
Create your own schedule and find a job according to your schedule
Every day, new job postings will be suggested for you
More than 50000 qualified works are available on the Jobstack
Jobstack Requirements
Before getting a job, need to complete paper works
A smartphone with a good internet connection is needed
Age criteria are a minimum of 18
Need to complete background check
How Does Jobstack Pay?
Jobstack provides local jobs sometimes minimum wage for a job is maybe $10. You can earn more depending on the job. Will you get paid on the daily basis or weekly on Jobstack? It depends on the job provided. Some pay on a daily basis while some pay weekly.
The next app in the list of apps like Wonolo is Amazon Mechanical Turk. There are lots of individuals that are talented but can't find the right jobs and also lots of companies that are finding perfect highly-qualified and well-trained candidates for them. Amazon Mechanical Turk fulfills the requirements of both. It connects companies and job seekers.
The good thing about Amazon Mechanical Turk is it offers low-level skilled jobs so if you are a fresher, still you can apply for the job. Most of the jobs on Amazon Mechanical Turk are related to computer work.
Amazon Mechanical Turk is a crowdsourcing marketplace for individuals and business owners. Amazon Mechanical Turk is well-suited to take on easy and repetitive jobs. These jobs need to handle manually.
Amazon Mechanical Turk is a good place to get work done easily. Amazon Mechanical Turk offers an effective way to manage the workforce and it reduces the cost of the work.
Amazon Mechanical Turk Features
Here may find business and well-trained workers in different categories
View cost estimates for popular works to get an idea about the cost of your job
It suggests you jobs irrespective of your professional level
It uses artificial intelligence to match candidates and jobs
You have the choice to take payment as amazon gift cards
Amazon Mechanical Turk Requirements
Age requirements – 18 years or older
For skilled jobs, need to pass the test process
Without the internet and smartphone, you can apply for the job
For a job, you should have the necessary relevant experience
How Does Amazon Mechanical Turk Pay?
Amazon Mechanical Turk has not much impressive pay amount as other apps like Wonolo. Amazon Mechanical Turk pays weekly for completing the job.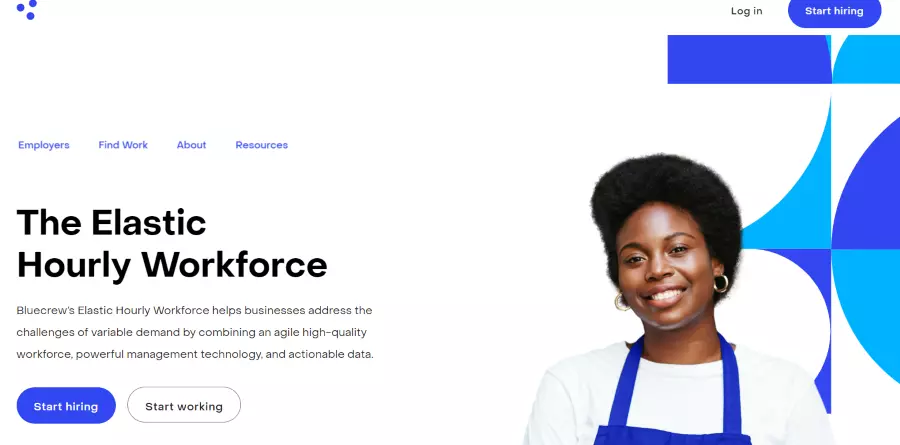 Bluecrew app provides on-demand working staff for warehouse, delivery, and customer service. Here you can find the staff on an hourly basis. In contrast to apps line Wonolo, Bluecrew provides more choices to workers with employment. Here workers get the freedom to choose shift time.
Every job has a different payout. The minimum payout is $15 per hour. Bluecrew covers 26 states of the US. It covers more than 26 industries to provide its services. Bluecrew has an intuitive interface that allows to employee find the perfect staff easily for their work.
The best thing about Bluecrew is its hourly basis hiring process, so you don't need to pay for a whole day. Bluecrew platform is similar to Wonolo. In Bluecrew, employers have the advantage to use its easy-to-use website to find, select, and hire a worker.
If you are not satisfied with Wonolo and finding Wonolo alternatives, try Bluecrew. Here you will get high-paying jobs. Bluecrew is also good for those who have an interest in part-time jobs.
Bluecrew Features
Elastic hourly workforce
Bluecrew has qualified W-2 workers
Here you get matched with the right worker
Its comprehensive workforce management tool gives you powerful control
It delivers better business outcomes
Well-designed mobile app
Bluecrew Requirements
The minimum age requirement is 18 years
Must have a smartphone with an internet connection to use the Bluecrew app
It has an in-person interview process so you should have relevant experience and a quality certificate
How Does Bluecrew Pay?
Bluecrew has a weekly payment procedure. With payment, you also get other benefits like overtime, sick days, and health insurance. The average crew member wage on Bluecrew is $15. On Bluecrew above minimum wage, 50% of crew members earn higher. With its overtime benefit, 30% of crew members are getting benefited.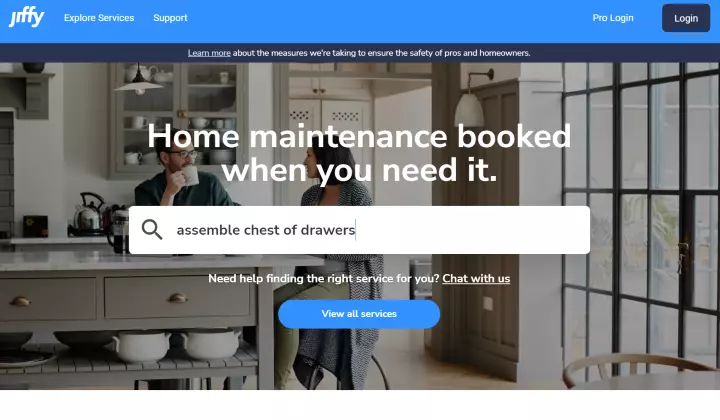 JiffyonDemand is specially developed for the gig economy. JiffyonDemand hires you as a W-2 worker. Here you can post jobs or find jobs. From hiring a worker to getting a job everything is done here.
It offers services like hardware installation, plumbing, paint touch, hanging pictures, etc. Through the JiffyonDemand app, you can easily find a worker to complete your work. Search nearby workers and it will show the whole list.
Whenever you are selected for a job, it sends push notifications. Download the JiffyonDemand app and create your profile. Complete their tests and be ready for your first job. On your work experience, JiffyonDemand will recommend you jobs.
JiffyonDemand Features
You have the choices to accept or reject a job
Payout is greater than other apps like Wonolo
You will get the job that would you love to do
Send notifications whenever a job is available for you
Find a job from anywhere
JiffyonDemand Requirements
You must be at least 18 years old
Completer their background check tasks
The worker should be related to the US
It is required to have a smartphone with the good internet speed
Need license and experience
You should have common tools
How Does JiffyonDemand Pay?
The money you earn depends on the type of job. The bigger the job, the more money you earn. Every Friday JiffyonDemand pays its worker. Get paid every week without delay on JiffyonDemand/
ToolBlet's primary mission is to create the best opportunities for local businesses and workers. Here you can set your rate for the work. Unlike Wonolo, here you get good opportunities to find high-paying jobs.
On ToolBelt, you get from all types of construction works. Browse the ToolBelt website, to get an hourly shift that fits perfectly in your schedule. Here you can hire labor for your construction work.
Using the ToolBlet app is simple. Book your shifts on the app and track time and get paid as soon as possible. All this is done through the app. On your experience and qualifications, you get the job on the ToolBelt.
On ToolBelt, you have restrictions on the area. It gives service in Seattle, Los Angles, Southern Oregon, and Portland. Download its app from the play store and app store.
ToolBlet Features
Choose from a variety of locations, companies
Comfortable and suitable shift time is available
ToolBelt allows you to work as a part-time or full-time
Best apps like Wonolo to hire laborers for the construction work
With mobile apps, it can also be accessed on desktop
ToolBlet Requirements
Must be experienced in the construction work
Should be a resident of the US
Age should not be less than 18 years
How Does ToolBelt Pay?
Like other Wonolo alternatives, ToolBelt also pays weekly. You can make a good amount of money through ToolBelt. Its mobile app and desktop service are totally free to use.
On Shiftgig you can apply for a job for a one-time or recurring time. All jobs are really on it. It connects gig workers with employers.
The best thing about Shiftgig is its recruitment process. You can't directly join the Shiftgig, you need to pass its tests. So, all workers on the Shiftgig are specialists. Shiftgig allows you to make your own schedule for the work.
On Shiftgig, you can find experts related to retail, food, hospitality, and experimental marketing. If you work more than five days a week, you get paid quickly.  On Shiftgig, you can get a job with a minimum $20 per hour price.
Sifhtgig allows people to work with flexibility. Download its app and give your basic details and be ready to do an in-person interview. After passing the interview, choose the shift and work for you.
Shiftgig Features
No shortage of jobs on the Shiftgig
The overtime rate is 1.5 times the normal rate
All workers are specialists on the Shiftgig
Here you have chances to get recurring jobs
Shiftgig Requirements
Age should be less than 18 years
Should be licensed to work in the US
Should have good experience in the filed
A smartphone with the Shiftgig app
How Does Shiftgig Pay?
Minimum wages for the job vary according to the industry. The minimum salary for any job ranges from $10-$20. On the Shiftgig, payment is done on the daily basis or weekly. Also, when you create an account, Shiftgig asks you to take payment through a payment card or direct deposit in the bank.

If you are searching for apps like Wonolo to connect companies with talent-seeking people, here is Gigsmart. For your business, you will find talented people temporarily. Gigsmart has an app that can be used by both companies and job seekers.
Gigsmart launched in 2018 and since then the number of companies are increasing day by day on it. Payment warry on the type of the job. You have the opportunity to decide whether you want to work on that price or not. You can talk with jog givers to increase the price.
Gigsmart is not free like other sites like Wonolo, here you have to pay $1 per hour to Gigsmart and in your favor, Gigsmart offers you accidental insurance.
Currently, Gigsmart is serving in more than 50 states. It offers jobs in food services, transportation, construction, retail, etc. On its app, you can find all jobs under one section which makes the job finding process easy.
Gigsmart Features
No limit to jobs on the Gigsmart
Companies will set the price of the job
You can decide shift time
Accidental insurance coverage for workers
Gigsmart Requirements
Can't join Gigsmart if you aren't 18 years old
Should have a license to work
Must follow rules and tests of the Gigsmart
Need to sign a legal contract
How Does Gigsmart Pay?
Gigsmart has a bi-weekly pay method. If you want to get paid quickly, you have to pay 3% processing fees. After completing the work, the client will give final approval of the work completed and pay will Gigsmart. After 2 weeks, Gigsmart will pay you.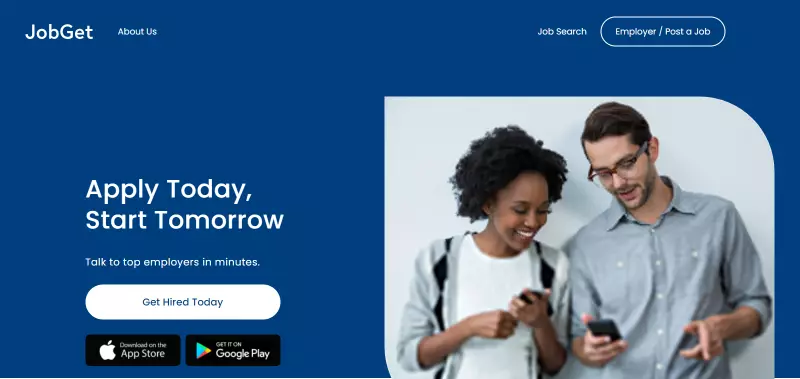 Jobget is another great alternative to Wonolo. It has both remote and in-person job opportunities. Jobget provides lots of opportunities to job seekers. It also provides jobs on the contract. Here you can apply for the internship.
Much like Wonolo, it has some high-paying jobs that give you the opportunity to earn high money. The pay depends on the work type and the company you choose. Based on the job types, payment ranges from $10 to $20 per hour.
Whenever you see a suitable job for you, apply for it and soon you will get acceptation or rejection message. Jobget is a good place for those who are building their careers.
Jobget Features
Jobget is a free program to join
Unlike other apps like Wonolo, here you don't need to give any resume
You can easily filter out suitable jobs according to your skills
Easy to use the app with different filters
Talk with employers to know more about the job details
Jobget Requirements
Age should be greater than 18 years
No criminal background
Jobget should be installed into the smartphone
How Does Jobget Pay?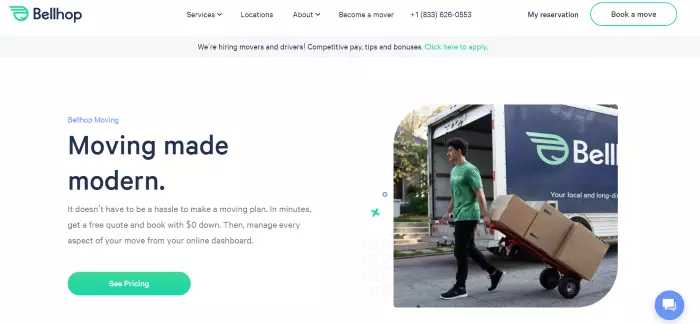 Bellhop app is developed to help job seekers and job givers. Bellhop works like other Wonolo alternatives. It shows the perfect matching jobs for you. The bellhop has basically mover jobs so you should be able to lift 100 pounds to get the job.
People who are shifting to a new place and want to hire someone who shifts their all-home stuff can use the Bellhop app. Other apps like Wonolo, offer different jobs but Bellhop has only moved jobs
The bellhop has a transparent pricing model. It offers flexible service to its customers. At Bellhop, you get the best customer support.
Bellhop Features
Easy-to-access online dashboard
Manage your entire experience digitally on the Bellhop app dashboard
It gives ongoing guidance and support
It serves in more than 25 states
Bellhop Requirements
You must lift 100 pounds of weight
Be over 18 years old
Should be handle transportation carefully
Must complete all background checks
How Does Bellhop Pay?
Bellhop pays weekly. On Bellhop, you can earn a high amount. Here you can earn up to $21 per hour. With wages, you also get tips and bonuses, if the job giver is happy with your work. Also, when you refer someone to Bellhop, you earn extra money.
How Much Can You Make on Wonolo?
There is no specific answer to this question. On Wonolo, there is a variety of jobs and every job has its own payout. Your income depends on what type of job you are doing on Wonolo. Wonolo pays you on a per-hour basis.
Wonolo has minimum wage for every job. For a maximum job, this minimum wage is minimum $15. Some jobs like driving, factory worker, etc. pay more. For every city, the price may vary. So, check out what wage you are getting in your city.
Frequently Asked Questions
Is Wonolo a Legit Site?
Wonolo is a trustworthy site. It always pays for your work. You may find plenty of positive reviews about Wonolo. Sometimes, maybe your payment gets delayed and it happens due to a technical fault. Wonolo is a legit site and people are earning good money with Wonolo.
Does Wonolo Pay Same Day?
On Wonolo, you will get what you deserve. You will get your money in your bank account. You won't get disappointed with the Wonolo pay service. Wonolo pays money on the same day but sometimes it takes more than 1 day. You will get money in the account within a few days. On Wonolo, workers get paid according to the shift.
Is Wonolo Still In Business?
Wonolo is still in the business with its great service. Wonolo is an innovative staffing platform that gives its service online. It connects available workers with companies. On Wonolo, you can find short-term or long-term jobs.
Can You Make a Second Wonolo Account?
Wonolo only allows you to operate a single account. If they find out, you are using more than one account they delete all other accounts and also cancel jobs related to that accounts.
Conclusion
People search apps like Wonolo to earn money. Wonolo is a great app to earn money but sadly it is not available in all areas. So, we have shortlisted the 15 best Wonolo alternatives for you. These apps have lots of jobs and they pay you without any delay. These money-making apps are good if you going to start your career as a freelancer. With these apps, you may find a perfect job for yourself and starts earning.