Video chat apps have given an easy way to the people to connect with random people and make new friends from all over the world. In this tech era, you don't need to do in-person interactions to meet new people.
The best video chat app with strangers allows users to connect with strangers in real-time via a video call. You can either do video chat or text chat on these apps. It depends on how you are using these apps. Some use them to make friends while some use them to learn a foreign language.
In this guide, I have covered a variety of video chat apps for connecting with strangers with their unique features so you can decide which one is good for you.
Things To Know Before Chatting With Strangers Online
With time, more and more people are joining online video chat platforms. These apps have made chatting with someone around the world very simple. Video chat can be rewarding and exciting but there are a few cautions you should care about while using these apps to keep you safe from any fraud.
Don't share personal information: There are many people who do online fraud. You should be aware of any online scammers. If someone is trying to be over-friendly or sweet or is asking for a lot of your personal information, it is a clear signal something is wrong. So, never share your personal information on video calling such as phone number, bank details, etc.
Use a nickname: To protect your identity, it would be good if you use a nickname instead of using your real name.
Don't share photos or videos: Everyday scammers find a new way to scam people. When you are chatting with someone first time, you shouldn't share your photo or video with strangers. They may use them for any wrong use. Until you don't trust them fully, don't share anything.
Be respectful: Just because you are doing video chat with a stranger doesn't mean you don't respect their opinion. If you are debating over any topic, respect the decision of other people on the video call.
Chatting with strangers online can be a great way to meet new people and have a good time. Just make sure to be mindful of the above tips in order to stay safe and have a positive experience.
15 Best Video Chat App With Strangers
1. Badoo app
Key Features
Meet new people around the world
Straight forward swiping, right to connect and left for skip
Have fun with awesome filters
Share pictures from other social networks
Safe and secure and do not tolerate any kind of inappropriate behavior
Private Detector to keep you safe from unsolicited images
Badoo video chat app has revolutionized the way of video chatting with people. You can chat with your family, friends, and strangers. Good thing is that it allows users to chat in a personal and secure way. And the best part is, it is free to use.
It is designed to be simple and intuitive. It allows you to make video calls with up to 8 people at the same time. You can choose the video quality and do an HD video call to strangers.
With it, you can share photos, videos, and files. It also allows sending instant messages to do text chat. To make the conversation private and secure, it offers an encrypted connection.
Badoo video chat app has some interesting features that make it stand out from other best video chat apps with strangers. It offers a wide range of filters to make chat interesting. You can also use personalized avatars with different stickers.
With the Badoo app, you can customize the video call with different backgrounds and music. Overall, the Badoo video chat app is a good way to connect with new people. Its use is easy and offers a secure connection.
2. Skout
Key Features
One-on-one and group video chat options
Ability to send text and multimedia messages
Voice and video call options
In-app games and activities
Location-based matching and messaging
Virtual gift-giving feature
Are you looking for a free way to talk with strangers on video calls? Here is the Skout video call app. This app has become popular in a short period of time for video chat.
This app is available for both iOS and Android devices so anyone can video chat with strangers and their family members. You don't need to do any sign-up to use and its setup is pretty simple. Just open the app and connect it to your Facebook account and it is ready to use to do video calls.
No matter in which country you live, you can connect with strangers from any country in the world without paying any charge. You can also do free voice calls to people.
There is no shortage of filters, effects, and backgrounds to customize the video call and make it interesting. You connect it through Facebook, so you get a feature called "Find Friends", so you can quickly find your friends who are using Skout app. The Skout app is an amazing way to make new friends. In recent times, it is one of the most famous video chat apps.
3. Chatous
Key Features
Use the #hashtag option to search people on Chatouss
It suggests similar interests people to users.
Use an anonymous username to hide your identity.
To get a better experience, buy its in-app features.
It doesn't store video chats on its servers.
It has options to share photos, videos, and messages.
Chatous is a popular anonymous video-calling app with innovative features. Chatous allows you to interact with real people. You can connect with anyone at any time using its video call features.
The best part is that Chatous is a completely free random video chat app. You can communicate with random people without purchasing a subscription. It enables you to share photos and videos with others.
When you join a chat room, it does not display the same people. It displays people based on your chosen location or interest.
To make video chat secure, Chatou employs encryption-level security. When you end the video call, it deletes all data associated with it. Chatous becomes a safe app for live video calling with strangers as a result.
If you want to conceal your identity, use an anonymous name as your username.
Its hashtag feature makes it unique from other best video chat app with strangers. Enter a hashtag to start a conversation with random people. It allows you to change your user name during live video calls.
4. MeetMe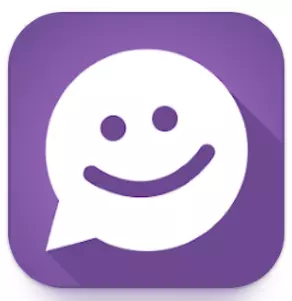 Key Features
Suggest nearby people
More than 100 million members for talk and video chat
Profile rating feature makes it more trustworthy
Use its live streaming feature for more reach on the platform
Along with chatting, you can play games
Multiple language options
Video calls are free
Recommend people as per your interests
Meetme is yet another best video chat app with strangers. Because it is difficult to create a fake profile on Meetme, you will only find genuine people on this platform. Meetme's user interface is simple to use, and you can find a genuine friend among its genuine users.
MeetMe's platform has over 100 million users. You receive suggestions based on your expressed interest. Its amazing features make it an intriguing app for random video calls.
MeetMe functions similarly to a social media platform. When other people rate your profile, you receive gold stars. A high gold star indicates that people trust you more. You can also see who has viewed your Meetme profile.
A popular Meetme feature is live streaming. It aids in the growth of your fan base. You can send gifts to people who are watching the live stream as well as receive them. Start playing games with other users to make chatting more interesting.
Check also – Best Apps To Track Phone Without Permission
5. Bigo
Key Features
Live chat with from all over the world
Live stream feature to communicate with more people
Do group video chat with mac 9 people
Its totally free video chat app
Comes with a live voice chat feature
Use Bigo app for video calls all around the world. It is very easy to talk to random people on Bigo. With people of the same interest, you can chat. It also allows you to do live video streaming and live chat.
Its live video streaming feature is popular among people. You can call it a live video-streaming social network. Through free video calls, get in touch with random people.
Bigo search algorithm is more accurate. It only shows those random people who have similar interests as you. Bigo has more than 200 million users to make anonymous video calls. It becomes fun to talk with strangers on video calls.
Bigo is also known as a group video call app. In a single video call, you can add max 9 people. Use its stickers on the live video call to make it more interesting.
Check also – Best Apps To Spy a Phone Without Accessing
6. Tumile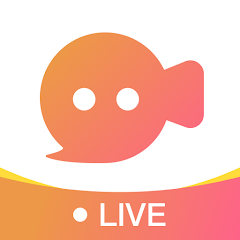 Key Features
Better security with 2 steps verification.
Connect with anyone for face-to-face video calling.
Customize video calls with different filters and tools.
See who viewed your profile.
Simple swipe to see new profiles.
Tumile could be the best live video chat app to live your life. With more than 10 million downloads on the Google play store, it is one of the most used apps to do video calls to strangers. If you are lucky, you can find a date on it.
Thanks to its bunch of interesting features that make video chat more interesting.
Tumile is dedicated to building a global community of real people where anyone can safely connect with other people on video calls.
To find people, you need to select a region and click on find. Within a few seconds, you will be connected to people with selected regions. It gives an incredible experience to meet and chat with new people.
The best feature of Tumile app is its real-time translation option. If person is speaking a different language on the video call, turn on its translation feature to convert other languages into your language.
7. Connected2.me
Key Features
Shuffle feature to show more random people
It allows sharing profile link with connected people
Keep your identity hidden and meets new people
Set a location to chat with any particular region of people
The in-app purchase has unlocked more interesting features
Connected2me is a GPS-based best video chat app with strangers. Unlike other apps, it shows people on the basis of your GPS location. So, you get more suggestions from people from your near around.
It is a safe app because without creating an account you can't use it. So, the chances of fake profiles are less on it. With random video calling, you can use it as a social media app.
You have to hide information and hide profile features. So, you can decide what information will random people will see. It makes the profile safe and secure.
There is no limitation of countries for video chatting on the app. Its home page has a special feature to show the stories of the people. From any corner of the world make new friends on a video call.
Its shuffle feature makes the app more interesting. When the shuffle is on, some people won't repeat the suggestion.
8. CamSurf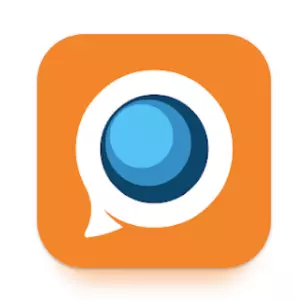 Key Features
It has more than 200 countries
The free version doesn't require any login
Enter location or language to search for people
Its user interface is easy to use
If you love to meet new people use camsurf. It is rated as the best free stranger live video chat app on various platforms. Camsurf has a secure platform to make chat secure and safe. Here you can chat anonymously with strangers.
People use camsurf to do random video calling all over the world. With regular updates in the app, camsurf's developer tries to make it more interesting.
Camsurf is available for both Android and iOS platforms. Its use is easy. Open the app and click on the people from the suggested list to start a video call with a stranger. From your house, you can connect with random people from any corner of the world.
It has both free and paid versions. The free version has limited features but to get full access to all features, you need to buy its paid plan.
Check also – Apps To Stream Live TV For Firestick
9. Ablo Key Features
End-to-end encryption provides maximum security.
Accessible via app or browser.
Create group video chat, join live streams, and watch shows.
Share photos and updated people.
Send stickers in live video chat.
Ablo is a great app to do video calls to strangers. Here you can meet new people and learn about their cultures. Always be real in front of other people so they may know more about your behavior. It will help you to take friendship further.
Ablo app is available in more than 50 countries. You can do live video chat, live voice chat, and text chat. Its 1-on-1 video call gives a better interaction.
Ablo allows you to make new friends on video calls from different places. Not only you can grow your friend list but also you can learn about new cultures and activities.
Ablo provides a safe community to hang out with new people on the live video chat. You just need to select the region and choose a gender and start video calling.
10. Chatki

Key Features
Chatki has a high-definition video-calling feature
An easy-to-use user interface
Chatki makes meeting with new people a fun task
There is no restriction to do video calls on it
Chatki has a cool interface that makes it easy to find new people and talk with them. Chatki is a secure and safe video chat app for strangers. As per your interests, it shows people in your suggestion list.
With the chatki video chat app with strangers online, you can also do video calling through its website. People who don't like to go outside but want to make new friends have chatki as the best option. Meet with new people on the chatki free video chatting app.
Meeting new people is always fun. If you get people with the same interests, its high chance of becoming good friends.
To use chatkit, create an account on it. To video chat with strangers online, go its suggestion section and starts chatting. Every time, it will connect with new random people.
Chatki has a good video-calling feature. It processes video calls in HD quality.
Download – Chatki
11. Anonymous Chat Room
Key Features
Use its incognito feature to chat with random people
Moderator watch people on the app
Any wrong content is not allowed on the app
It uses encryption to send and receive messages
You can set a limit to self-destruct messages
It has group video chat features
Anonymous video chat app is one of the best apps to talk to strangers. It shows random people from everywhere in the world. Meet with new people on the free video calls and learn something new from them.
You don't need to buy any play to use an anonymous video chat app. Here you can add as many friends as you want to your friend list. It allows unlimited video calls every day. People prefer to use anonymous video chat apps to pass the time by video chatting with strangers.
Sharing thoughts with random people is easier rather than sharing them with family members. Here you get video chat groups that you can join. Moderators keep an eye on the group so if anyone does something wrong on the video call they ban the account.
12. Stranger Cam
Key Features
Cover your face with a mask to hide your identity
No limitation to connecting with people from anywhere
Stranger cam provides a fun environment
Without creating an account chat with random people
Its swipe-and-match feature is good
As its name shows, this app is used to connect with strangers people on video calls. This app is available for iOS and Android devices. It connects you to random people. The app, it has a website version.
There is no issue with the app when you connect calls to anyone. It has an HD-quality video calling feature.
On stranger cam, you can change your username as many times as you want. So, people won't find you back by your username. To make video chat interesting, share videos and photos with people on the video call.
Download – Stranger Cam
13. MeetChat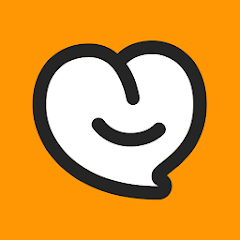 Key Features
Create a video clip and share it with other people.
Do text and video chat to share your experience with people.
Engage in one on one video calls.
Send gifts and emojis on video chat.
Meetchat has better privacy to give a safe environment.
Talking people on a video call is completely easy with Meetchat app. It gives you the experience of a new kind of online video-calling app. This chat app boasts a vast community of people from all over the world. Find people in live video chatrooms.
Unlike other video chat apps with strangers, on Meetchat app you can share small video clips like insta reels or tiktok videos. If someone will find your clip interesting, they will start talking to you.
Just swipe the screen to find new people. If not comfortable doing a video chat, start text chat first to know each other. It has a different user interface. On the home screen, you will see stars, click on any stars to start video calling.
Don't know which star to choose, use its random video call feature. On Meetchat app, you can do unlimited chat with different users.
14. Holla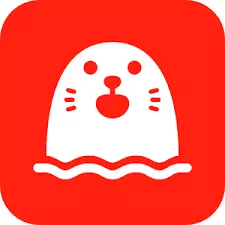 Key Features
Start a random video call with just a single click
Set region to get suggestions from nearby
It has a safe environment to do video calls
24/7 moderation system
Can do video calls in the HD quality
Here is another more interesting live video chat app for Android and iOS. Use Holla to connect with random people on the video chat. Holla has limitations for countries. It is not available all over the world. On Holla, you can connect with only 40 countries.
On Holla, you can find nearby people from your country. Every day it shows new people in the suggestion list.
On Holla, you don't only get a live video chat option but you can also do live voice chat and exchange text messages. Learn any new skill from strangers.
Download – Android
15. Wakie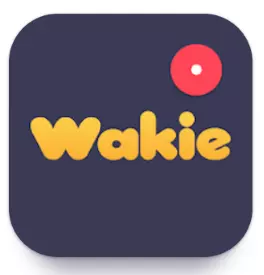 Key Features
Use its live feed feature to find new people
Create topics to get connected with new people
Swipe the profile to chat with them
Add people to your favorite list to talk with them anytime
To make video chat interesting use wakie app. Here different online communities are available that make video calling more interesting. Share your thoughts with other people on the video call. Play games with people and have fun on the video call.
Hide your identity from other people and talk with anyone. People who are shy to do video calls can use this hide identity feature. Instead of video calls, you can start conversations with voice calls. When you are comfortable with people do video calls.
Wakie has a simple design so it growing fast among people. Its safe environment gives positivity to users to talk with anyone.
Download – Android
What Features Do Video Chat Apps Offer For Chatting With Strangers?
Video chat apps are now an important part of many people's daily routines. Through video chat apps, you can connect with friends, family, and strangers. Here are some common features of video chat apps.
In video chat apps, you can create a virtual room. So, at a single time, you can video chat with multiple people and starts conversations. By creating a virtual room, it becomes easy to have a group chat with people from different time zones.
You may also create private rooms in the video chat apps to talk with strangers. Private room chat will join only those people whom you invite through the chat room link.
In the video chat app, you can also do a voice chat. So, it becomes convenient for you to select which chat option you prefer.
One good feature is that in the video chat app, you can connect with people all over the world. Almost all video chat apps have this feature. So, you have the option to talk with people from anywhere in the world.
They have a share feature which makes the conversation more interesting. But share only when you trust anyone.
To make chat more interesting, these apps use doodles and stickers in the chat which makes chatting funnier.
In most video chat apps, you get built-in safety features. So, conversation with a stranger becomes more protected and secure. You can block people, set restrictions on your profile, etc.
Are There Any Age Restrictions For Using Video Chat Apps?
You may be wondering if is there any age restriction to use these best video chat apps with strangers.
Yes, there is an age restriction to use these apps. In most apps, the age restriction is a minimum of 13 years but, in a few apps, they allow users whose age is more than 18 years.
FAQ About Best Video Chat App For Strangers
Is Stranger Chat App Safe?
Any stranger chat app is not fully safe. You talk to a stranger and you don't know what is its intention. You should be careful before sharing any personal detail about yourself.
On Social media or online friendships, scams are often found. People may still have your personal information. People use these apps to make new friends.
Nowadays, people grew up using the internet and have many friends which they have met online. Research indicates that more than 75% of people don't meet their online friends in the real life. Hackers still identify from the internet. So, you must be cautious when video chatting with strangers online.
Which App Is Best For Video Chat With Strangers?
Making new friends is human nature. In this digital world, you can easily find new people on the video chat app with strangers. With these apps, you can easily interact with people around the world.
After testing more than 150+ apps for Android and iOS, we picked these 16 apps for video chatting with strangers. They are easy to use and have millions of users all over the world. You will definitely grow your friend circle with these apps.
How Can I Chat With an Unknown Person?
Are you getting bored at home and want to talk with an unknown person? You can easily do it with video chat apps.
To chat with an unknown person, first, you need to download any stranger video chat app from the list and then follow these steps.
Open the app and create your profile.
Set filter in the search option such as country, gender, hobbies, etc.
Now click on the search button.
It will show you a list of available people.
Click on any profile and start chatting with an unknown person.
Conclusion
So, these are the best video chat app with strangers to talk online on video calls. These apps are secure and safe to use. These apps give you control to show your identity or not. Video chat apps are growing very fast. Nowadays people prefect video calling over voice calls. On these apps, meet with new people and learn something new.