Firestick is one of the most prominent and trending technologies that is changing the way of watching TV. To get the most out of the firestick you'll need to figure out which are the best live TV apps for firestick.
To know about the latest update on the world or to see any live sports event, live apps are a must for firestick. With firestick, you can stream live programs on the TV without a cable connection. You need to download any live TV app on fire tv and start watching live shows.
With a single firestick, you can watch different live TV channels, it saves lots of money. In this guide, we listed the best live TV apps for Amazon Fire TV. How to download live tv on firestick and how to watch it, all questions are answered.
Can I Watch Live TV on Firestick?
Cable TV is an old thing. People are using new ways of entertainment and firestick is one of them. Firestick has changed the home entertainment industry. The fire tv stick plugs into your tv and streams your favorite content.
It is small in the size, so you can take it anywhere. Good thing is, you can watch live TV on firestick. If you are on vacation, still you can watch live tv by fire tv stick.
Firestick is completely portable and it houses live tv content. For amazon prime members, the fire tv stick has a pre-registered account.
How To Watch Live TV on Firestick?
Live tv is fully compatible with the firestick. In fact, it takes only a few minutes to download any live tv app on amazon fire tv and get started.
If you have a firestick, you would have known how smart and compatible is this device. When you have live tv channels on firestick, you have lots of content to watch.
Open the firestick app on the tv.
On the home screen, you have a find or search option. Select any of them to find the live tv app.
In the search bar type HULU or any other live tv app that you want to watch on firestick tv.
Click on Hulu from the search result to download it.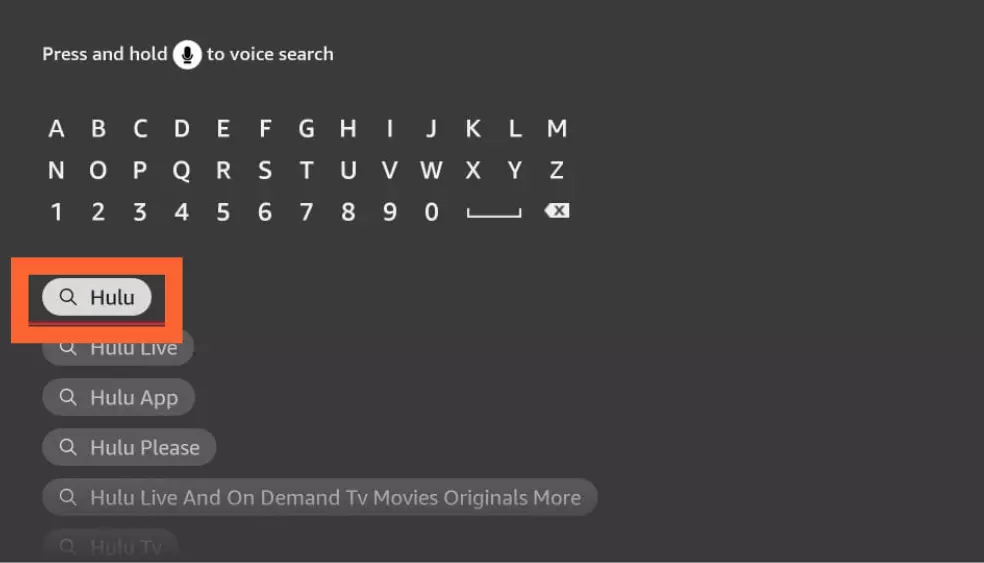 If you are first time installing Hulu, you will see a get button. If you are reinstalling it on your device, you will see a download button.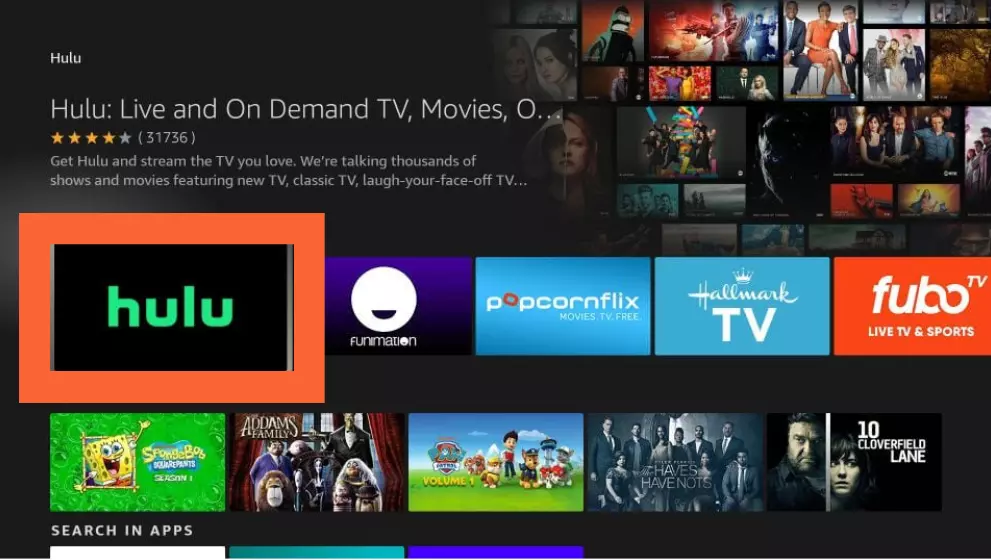 Within a few minutes, the Hulu app will be downloaded on firestick tv.
After the completion of the download, you will see an open button. Click on it to watch live on amazon fire tv.

Now we will bring the Hulu app icon to the home screen.
There are three dots at end of the middle bar. Click on it.
For old firestick users, they need to hold the home key for 5 seconds and they will see a pop-up like below.
Click on the app icon to see all installed apps. Here you will see the Hulu app icon.
If you want, you can send the Hulu app icon on the home screen. Press on the app icon and there will a pop-up will appear with the move option. It will move the icon to the home screen.
What Live TV Channels Are on Firestick?
If you don't have a cable connection, it doesn't mean you can't watch live tv on firestick. Firestick has lots of live tv channels which you can download from the Amazon app store.
Every live tv channels cater to different viewers. Some live tv channels are good for sports viewers, some are for general viewers, and some are good to see lifestyle content. All types of live tv options are available on amazon fire tv.
Connect the firestick to the HDMI port of the tv and start watching a live tv channel. You need an internet connection to watch live tv on the fire stick tv.
Here is the list of best live TV apps for firestick
Pluto TV
Live NetTV
Roku
Peacock
Tubi
Plex
XUMO
Amazon News App
Swift Streamz
Sling TV
HULU TV
HD Streamz
12 Best live TV Apps For Firestick
1. Pluto TV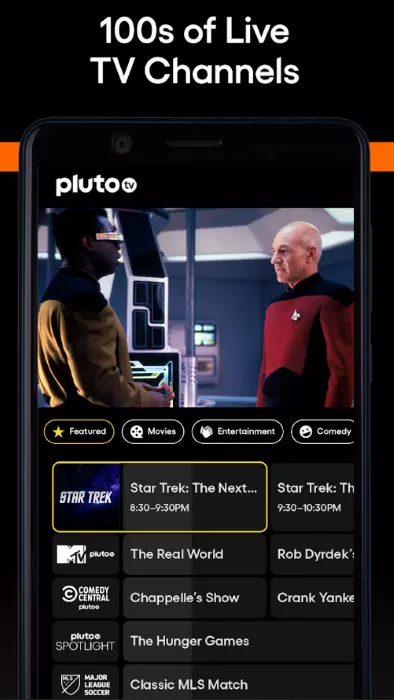 Pluto tv has a special repo to deliver the best quality live content. Pluto is a free app to watch live tv. Pluto has more than 100 channels on its platform that provides a live tv experience.
You can pick your favorite category to watch live tv. New, lifestyle, movies, entertainment, and many more live channels are on it. With live streaming, you can also watch serials and shows on Pluto.
Pluto TV was launched in March 2014 with around 100 channels. With time, the number of channels on its platform is increasing. Pluto TV currently is under the paramount streaming banner. It has more than 20 million users.
The great thing is Pluto tv is absolutely free. You can enjoy shows and live tv on it for free. Like other live tv apps for firestick, here you don't need to create an account to see its content. Pluto tv earns through ads, so to use it for free, you have to deal with ads.
Currently, Pluto TV has more than 250 live channels to watch. Channels are organized into categories so that without wasting time, you can find your favorite channel.
With its live channels, Pluto tv offers more than 1000 on-demand channels. Go to the Amazon app store and download Pluto TV from there in your firestick. Its interface is similar to typical cable tv so you won't find it difficult.
2. Live NetTV
In this crowded live tv app market, Live NetTV is a trusted name. Live NetTV is a very popular app to watch live tv on firestick. With regards to its services, Live NetTV is one of the famous names to broadcast live tv content on the fire tv stick.
Live NetTV comes with a simple and clean interface. Live NetTV has many entertainment options to make live tv more interesting. With Live NetTV, you can stream 100 channels for free.
On Live NetTV, you can watch sports, movies, news, documentaries, and more live channels. It streams content in HD quality. If your internet connection or router speed is slow, switch to its SD mode to prevent buffering while live broadcasting.
You can pick live channels of any country by using the Nord VPN app. Live NetTV streams live content on its app but it doesn't host anything itself. You need to download it from its official website. Use a third-party downloader to download Live NetTV on the firestick.
Live NetTV is designed to provide live content to its users without paying any money.
There is a particular section on Live NetTV where you can see the schedule of upcoming live sports events. Most events are listed before a week of their broadcast time. Live NetTV supports firestick so without any issue, you can see live channels on it.
3. Roku
On the Roku home screen, you can see various channels like Hulu, Netflix, Disney+, and more. But here you can also see the Roku streaming channel. The Roku channel has its own full-blown streaming channel.
Roku has a few main sections on its home screen like Roku originals, premium, Live TV, etc. Roku has its own produced content.
The live TV section of Roku is similar to other Live TV apps for firestick.
Most of the content on the Roku live app is free. You need to create an account to see its content. Free channels contain ads. So, if you want an ads-free experience get its paid subscription plan. If you are using the free version, you will see a $ sign on the paid content.
With its premium plan, you can watch HBO, Discovery+, AMC+, and more. In a single bill, you get lots of things to watch.
On Firestick the easiest way to watch live tv on the Roku app is to download the app from the Amazon app store, install it, create an account, and start watching live channels. Roku is the best-rated live tv apps on firestick.
4. Peacock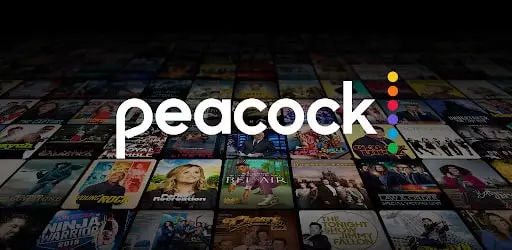 For sports lovers, the peacock app is a great source of live entertainment. Here you can watch NBA shows. Peacock is not free. You need to buy its plans to watch sports. It has different plans. Its free version shows limited content and all are pre-recorded.
First and foremost, most of its contents are not free. On its free version, you can't skip ads. For NBC lovers, the peacock is the best live tv apps for firestick to stream live sports.
With live shows, you can watch thousands of hours of movies, shows, news, music, kids' show, etc. With its free version, you need to compromise with the content availability. All NBC-owned networks are available on peacock like Syfy, Bravo E, and the USA.
Since its arrival in July 2020, it has grown so rapidly due to its content quality. With its free tier, you can watch the first episode of Yellowstone, Bel-air. Most live tv on the peacock app is paid. Its premium plan starts from $5 which is very economical.
Good thing is, without using any credit card, you can sign-up for its free trial.
Peacock's home page is similar to other firestick live tv apps. Peacock has a dedicated kids' page. Peacock is famous due to its exclusive NBA content.
From its browse section, you can navigate to its channel section. Here you can access all live tv channels. Live sports and live news all are watchable on it. Here you can watch NBC news now, Sky News, NBC channels for major cities, and NBC sports.
5. Tubi
The Tubi app is a good pick who wants to watch live tv, movies, and shows on their firestick.
Tubi tv is a free streaming service. Here you can also watch on-demand content like movies, and live streaming. To give premium-free service, Tubi tv shows ads during live shows. Tubi doesn't have its original content.
Tubi is a USA-based company that was founded in 2014. Apart from the USA, you can access Tubi tv in Australia or Canada. For other countries, you need to use it through VPN services. Tubi has 25 million monthly active customers.
Tubi tv is available on firestick to stream live shows. You need an internet connection to download and install it into firestick.
To enjoy any content on Tubi tv, you don't need to create an account. Although, you can create a free account on it. Through the account, you can pause and resume content at any position. Tubi focuses on the quality of the content.
Without any additional cost, you can stream live tv on firestick with the Tubi tv app. Sports and news are major categories for live content.
6. Plex
Plex is arguably the best live tv apps for firestick you can get. Plex is a good choice to stream live content on firestick.
People often call Plex a live streaming service which is true. There is no shortage of live content on Plex tv. Plex has free and paid plans. You get a number of features as per your plan.
Plex also works as a media server. On Plex, you can store your content on its server, and from any place, you can watch it. You need to save content on the Plex server to watch it.
Plex is available on the Amazon app store. Its free tire doesn't have any monthly bill. While paid plans start from $5. It also offers a $ 120-lifetime plan. For regular users, this plan is best. Live streaming is only available in its paid plan.
7. XUMO
Xumo is a great choice if you don't want to spend money on live tv apps for firestick. Xumo is a free ad-supported live tv app. Xumo is one of the oldest live streaming apps. In the last few years, it has gained popularity.
Xumo is a streaming service that was founded in 2011. For firestick, Xumo has thousands of movies and shows that all are free. It is currently available in the USA and a few other countries.
Like all other live tv apps for amazon fire tv, you need to download Xumo on firestick. From its 190 different channels, you can browse what you want. Many live shows are available on it which you can see in its live channel section.
Xumo is a great streaming service that has tons of live content. Xumo has 190+ channels on its platform. On Xumo, you can't record any content. Xumo doesn't require any subscription. You can use it on firestick for free.
Along with living tv channels, Xumo has free on-demand channels. As soon as you install the Xumo app on firestick, you can watch live streams. Open the Xumo app, go to the live tv section, and start watching shows.
8. Amazon News App
It's the official app from Amazon for firestick users. The Amazon news app is a completely free live tv apps for firestick.
On the Amazon firestick, it is available under the "Your apps and channels" tab. Here you can see a dedicated news app from Amazon to see long or short news. All types of news are available on it. Without using any third-party app, you can download the Amazon news app on firestick.
When you open the Amazon news app on firestick, you will see news channels and content categories. You can set the order of live channels.
By adding, removing, or re-ordering, you can set a custom look for the app.
The best thing is this app supports Alexa. So, you just need to say Alexa play news and live news streaming will be started. It shows what is comings up on the channel. Skip the content with the skip ahead option.
By giving instructions to Alexa, you can control the news app. With live news, you can also watch live sports on Amazon news.
You don't need to download it on your firestick device. It comes pre-installed on firestick and without any added monthly charge, it can be used. It will show news by detecting your region but with Nord VPN, you can change the country in which you want to hear the news.
9. Swift Streamz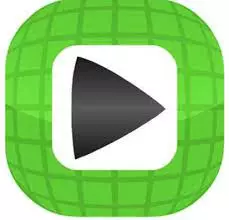 With an increase in internet users all over the world demand for live streaming apps have been increased. Swift streamz is an amazing live tv apps for firestick. It is a free app to watch live tv on firestick.
Swift streamz app is not available on the Amazon app store so you need to use a downloader to download it into firestick.
With swift streamz, you can watch live tv for unlimited time for free. Without any registration process, you can use it. If you can't see your favorite channel on swift streamz, you can request a developer to add it.
Swift streamz has a Chromecast feature. Swift streamz has a huge collection of interesting live TV channels. The good thing is without using VPN, you can see content from all over the world.
You can see the latest news, sports, and movies on Switf streamz live tv apps for firestick. Simply select the channel that you want to see on live tv and enjoy its streams. Its streams videos in HD quality. You don't need to create a strong password to use it.
10. Sling TV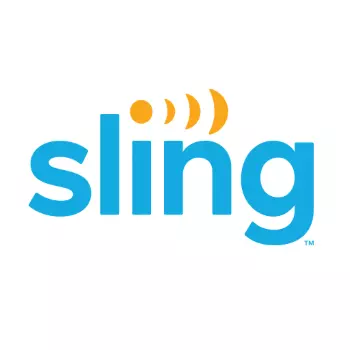 If you want to watch live at the minimum price, use sling tv. Last year Sling is awarded as the best live tv app for firestick. Affordable plans, customizable screens, and compatibility make it a great choice.
Sling TV has a cloud storage option that lets you store 50 hours of content. If you missed live tv streaming, you can watch it later on sling tv with its rewind a show option.
First, you need to create an account on sling TV. Now download its app on Amazon fire tv.
Sling tv has Sling orange and slings blue plans. Both have the same price tag but the channels are different. If you want to get more channels, the sling has a combined plan. You can add some add-ons channel to your plan.
Sling tv has more than 30 channels with live tv channels. You can add sports channels as add-on channels. Additionally, you can watch local channels on Sling tv. On Sling, you can watch Showtime, NBA league, and other sports channels. Moreover, Sling tv offers video recording. It allows you to record 50 hours of content for free.
11. HULU TV
Hulu is a USA-based premium live tv app. Hulu live tv features make it more useful. Hulu live tv has a higher price than sling tv. On Hulu, you can watch more than 50 channels and on-demand content. On Hulu cloud storage, you can store 50 hours of content.
Hulu has various channels like CNN, Fox Sports, ESPN, EX, Fox news, etc. Hulu streams live sports events from major pro and college leagues.
Its interface is simple. It has a watchlist and recommendations on the home screen. With its smart features, it recommends you your favorite shows first. Hulu works with firestick without any downloader.
Hulu live tv has extra add-ons that allow you to add extra 200 hours of recording. The good thing is you can get its 7-day free trial to try its live service.
12. HD Streamz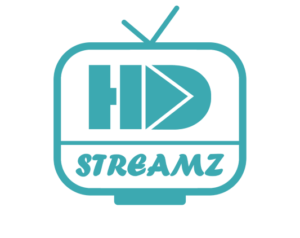 There are many live tv apps for firestick that you can use on firestick to watch live tv and HD streamz is one of them. It streams live tv content in HD format.  HD streamz is a free live tv app for fire tv.
HD streamz is useful for those who want to watch live matches. HD streamz allows its users to watch live content for free. Here you can also watch on-demand content. There is no shortage of content. Sports, live tv, news everything is available on it.
HD streamz let you watch popular live sports channels around you for free. You can watch content depending on your selected country. If you want to watch the content from another country use VPN and change the country's location.
Without any lag or delay, it streams all content in HD format. It has good video quality.
Here you can see both local and international sports shows and matches. With live content, it also provides high-quality movies to watch. Overall HD streamz is one of the best free live sports tv apps for firestick.
How To Get Live TV on Firestick?
Firestick channels are restricted according to country. Like HULU is not available all over so if your country doesn't have Hulu on the amazon app store, still you can use it to watch live tv. There are many other apps which only available for any particular country.
You need a third-party downloader and a trusted VPN to download not available apps on your firestick. Follow these steps to get live tv on firestick tv.
Turn on firestick and open its home page.
Now select the setting icon on the left side of the screen.
From the bottom row, selects the "My Fire TV" option.
From the next list, choose "Developer options".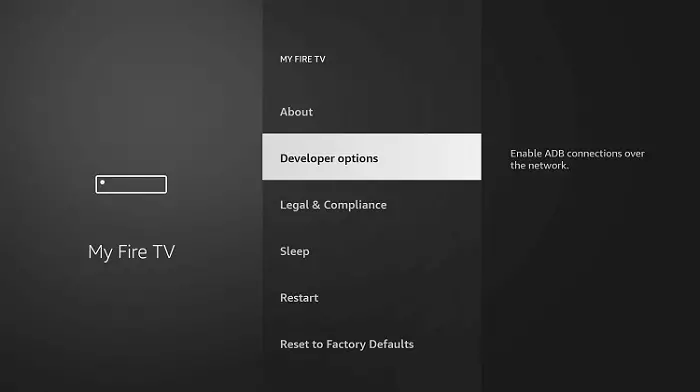 Now click on "Apps from unknown source".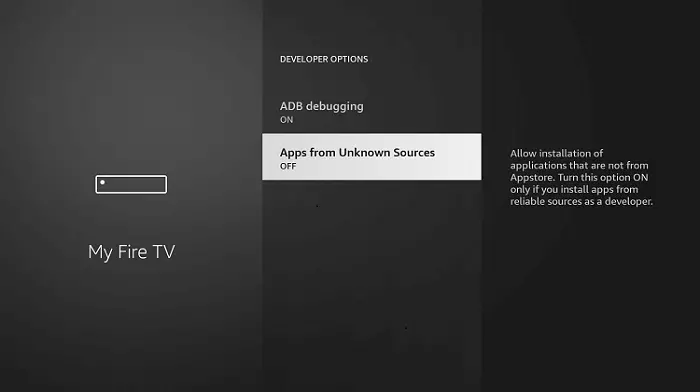 Turn it on and navigate back to the main home screen.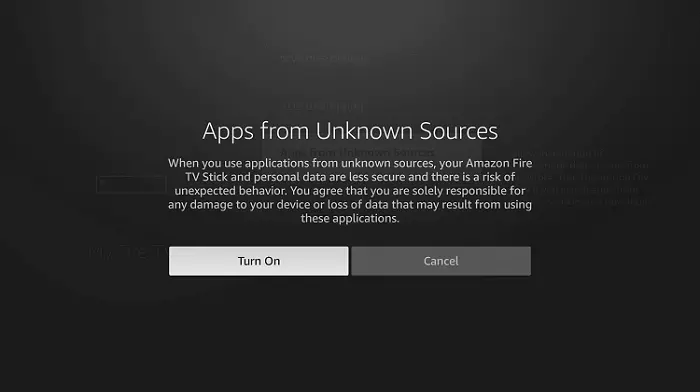 Click on the search icon. This is the first icon in the first row.

Type downloader in the search bar and hit enter to find it.
From the below list click on the downloader and select it.
Now click on the download and wait for a few seconds until the download process is complete.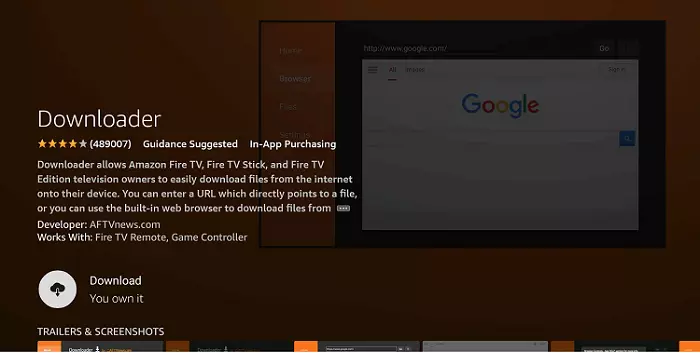 Open the downloader app.
The first time it will ask permission. So, click on allow to give it permission.
Click ok on the next screen.
Enter the URL of the live tv app which you want to get on the firestick.
After entering the URL click on the download and install it on the firestick.
Now go to the home screen and find the live tv app there and click on it to open it.
Conclusion
People use firesticks to watch their favorite shows anywhere. Live streaming on firestick allows you to watch the same channels you watch via cable. Best live tv apps for firestick are grouped in the article. These apps streams live channels with HD quality. Both free and paid apps are included in the article, so you can pick the right one for you. Overall Pluto tv is a good choice for Amazon firestick live stream app.
Related Posts