Why is ESPN not working on Firestick and how to Fix it?
The Amazon firestick is a portable streaming device that directly plugs into the HDMI port of the tv. This allows you to stream different channels on the tv whether you have a cable connection or not. Firestick makes it easier for users to enjoy their favorite shows from different streaming platforms in one place.
ESPN is a sports streaming channel on firestick. Here you can watch your favorite sports show like football, cricket, NBA, etc. ESPN gives you access to sports, news, scores, podcasts, radio, etc.
Sometimes ESPN app crashers on the firestick and won't work. It happens normally and is not a big issue. This guide covers how to fix ESPN not working on firestick issue. It shows what should you do when ESPN crashes, freezes, and doesn't play movies on firestick.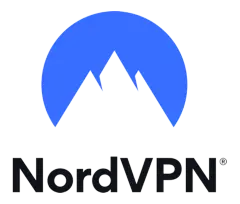 Nord VPN – A secure and fast VPN provider (ON SALE)
Recommended By GeekyMR
"To access the blocked content of streaming platforms or see blocked sites with safety, you need a VPN. After testing different VPNs, we can say Nord VPN is a real value-for-money VPN. It hides your online identity and makes your data safe from hackers. Nord VPN has an exclusive deal for our readers with a great discount."
Get 63% off
Does ESPN Work on Firestick?
ESPN app works perfectly on firestick. You can download it from the Amazon app store. But if you want to use the ESPN+ app which is a premium app from ESPN is not available on the Amazon app store. You need to use a downloader to download ESPN+ on firestick.
After downloading ESPN on firestick, login into your ESPN account to activate it onto firestick. ESPN app is a good source of entertainment for sports lovers. It telecasts all major sports events on firestick.
How To Watch ESPN on Firestick For Free?
ESPN is available for the firestick user for free. ESPN app is free to download from the firestick app store.
To watch ESPN on firestick, first, you need to create an account on the ESPN website. On the ESPN website, you will get an activation code, which you can use on the ESPN app.
On the firestick, open the ESPN app setting. Click on activate ESPN option. Enter the activation code and wait for account approval. Once your account is approved for the firestick, you can watch it.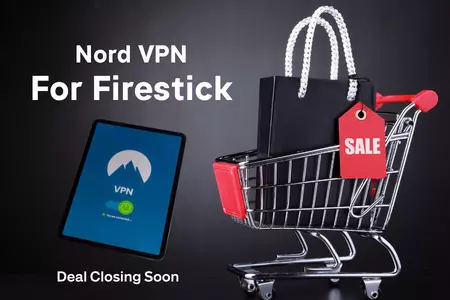 Why Is ESPN Not Working on Firestick?
Here are some common reasons for ESPN not working on firestick.
You have entered the wrong login credentials.
Maybe your firestick doesn't support stream on 4K quality so you ESPN not working on firestick when you switch to its quality to 4K.
The app file is not installed properly. Wrong installation or corrupted app file causes issues to streaming ESPN on firestick.
A slow internet connection stops ESPN from working. ESPN app starts buffering if the internet connection doesn't have enough speed.
Out-of-date app. ESPN releases updates for its app from time to time. The old app won't work perfectly.
Out-of-date OS of firestick.
Insufficient space in the firestick.
How To Fix ESPN Not Working on Firestick?
1. Check Account Setting
ESPN app needs a separate account on firestick. If you have a cable tv subscription or ESPN subscription, you can use it on firestick.
Due to improper account setup, it is possible ESPN not working on firestick. Either you have entered the wrong account detail or your account might have any issue so you aren't able to stream anything on firestick.
Login into the ESPN account and check what is wrong. Check payment method is blocked or not.
See the date of subscription. If a subscription is expired, you need to renew it. If the payment method is blocked, use the credit card of any other family member to make a payment on the ESPN app. If everything is ok with the account and still espn on firestick not working then move to the next solution.
2. Check ESPN App Update
Developer of any app, release updates from time to time to fix bugs in the app. Every time a new update makes an app better. ESPN app gets updated but people ignore them and use the old app and the result is ESPN not working on firestick.
When the ESPN app not working, check whether it has any new updates or not. Go to the Amazon app store and type ESPN in the search bar. Now select ESPN from the result. If there is any update regarding the ESPN app, you will see it there.
Click on the update button to update the app. A newer version of the ESPN firestick app will solve the black screen or any other issue of the ESPN app.
3. Check Firestick OS Update
Amazon firestick works on Fire OS. It is developed by using an Android open-source project. It is specially developed for amazon devices.
Like any other operating system, Fire OS also gets updates from Amazon. You need to update it to get better performance from the firestick. If you don't update your firestick for a long time, you start facing issues like ESPN not working on firestick, firestick crashes, and more.
To update the firestick OS, go to the My Fire TV option and check for updates. Within minutes, it will show you an update if there is any.
Most apps on firestick require the latest version of Fire OS to be installed.
4. Clear APP Cache
Cached data of any app help it to load faster. In the cache folder, cached data stores temporary files of the app like scripts, thumbnails, and video snippets on firestick. So, the app doesn't search these files every time on the web to load them and it saves app loading time.
Sometimes this cache data cause ESPN not working on firestick issue. When you clear the app cache from your firestick storage, the next time you open the app, the app collects all data from its web server and stores the latest data into a cache file.
This clearing process removes corrupted cache files. To clear the cache of the ESPN app on firestick, go to the managed application section of firestick and click on the force stop option. Now here you can see the clear cache option. Click on it to remove the ESPN cache from firestick. Once the cache is removed you can watch espn on firestick.
5. Fix Internet Connection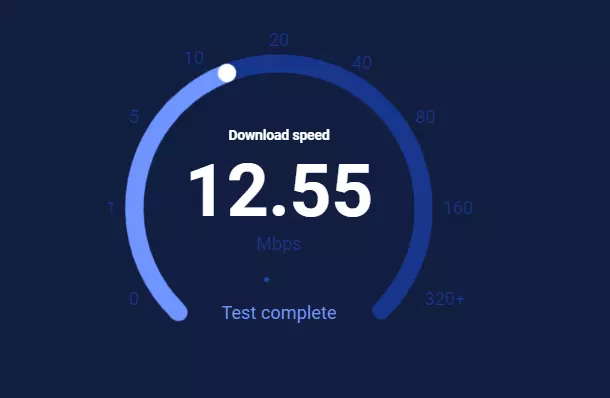 Amazon fire stick ESPN apps need an internet connection to stream content. Without the internet, it is a useless app. Slow internet speed interrupts shows on the ESPN app. Shows start buffering on it.
You can use online tools to check internet speed. These tools show the upload and download speed of your internet connection.
To increase internet speed, you may try these solutions.
Restart modem. Unplug the power cable of the modem and wait for 30 seconds. Now plug the power cable back. It will restart the modem.
If you are using a router, repeat this process with the router to restart it.
Change the location of the router. Sometimes WIFI signals get interrupted due to furniture, floors, appliances, etc. Set the router on different locations and check which location has high speed.
The router works in 2 frequency bands – 2.4 GHz and 5 GHz. By switching the band of the router, you can change its speed.
Use a WIFI booster to extend the range of the WIFI signal. WIFI boosters are placed between routers and your device and amplify the signal of the router.
6. Reinstall Firestick APP
You have tried all the above methods to fix ESPN not working on firestick issue but still, the problem is not fixed. Delete and reinstall the ESPN app for firestick is your last option.
Select the ESPN app for firestick and delete it from the device. All the content related to the ESPN app will be deleted from the firestick memory.
Now go to the search option of firestick and type ESPN to install it again. Download the app and install it on Firestick. Now a new ESPN app is on your firestick. Open it and enjoy the sports show on it.
ESPN Login Not Working on Firestick
For many people, ESPN is their favorite streaming channel to stream live sports shows. To use ESPN on firestick, you need to sign in to your ESPN account to see its content.
If ESPN login not working on firestick, here are some common reasons.
Check, that you are entering the right username and password for the ESPN account. Maybe any other family member has changed its password and you don't know about it. You enter an old password so you can't log in.
Next, check whether the ESPN on amazon fire stick is connected to the internet or not. If connected then check the speed of the internet connection. Sometimes due to low speed, the server can't respond properly and you get a login error on the firestick ESPN app.
Does Amazon Firestick Have ESPN Plus?
ESPN+ is a paid streaming service from ESPN that allows its users to watch their favorite sports shows. ESPN+ has different subscription plans.
ESPN Plus is available on the firestick. Once you download ESPN plus on firestick, enter the activation code to activate your subscription plan. Now stream its content on the firestick.
How To Turn off Subtitle on ESPN App on Firestick?
Start the ESPN app on firestick.
On the firestick remote, there is a menu button. Press the menu button.
Now go to the setting option.
Enter into the accessibility option and choose closed options.
Now from the list, select the turn off closed captions option.
ESPN App Keeps Freezing on Firestick
The out-of-date app, corrupted file, or outdated OS of firestick are the main reasons for crashing the ESPN app. Sometimes due to poor internet connection, the firestick ESPN app won't start on firestick and crashes after starting.
When an app crashes you can't see the show on the tv. Repeating crashes make the app useless. Update the app file or delete it and again reinstall it to stop it from crashing.
ESPN Plus Buffering on Firestick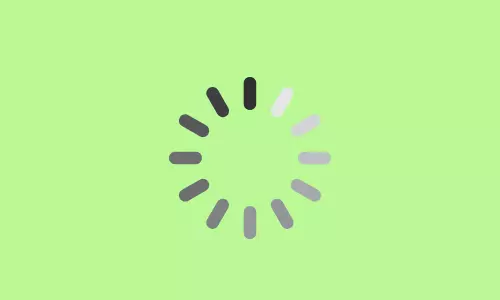 Buffering is a common issue for apps. Buffering is related to internet speed. If the internet speed is not normal, video or shows on the app buffers. Buffering is not only related to the ESPN app. With slow internet speed, all apps will buffer on firestick.
ESPN app stream content on firestick with the help of the internet. First, it downloads a part of the content on firestick and then streams it. For live TV this is normal and due to low-speed live tv apps for firestick like ESPN, Sling TV, etc. don't stream content properly.
Reset the router or WIFI connection of the house to increase the speed of the internet. Due to walls, furniture, and appliances router signal gets interrupted. Try to set the router in the same room where the firestick is being used.
Once you start getting proper internet speed, buffering issues on firestick won't happen.
Frequently Asked Questions
Is ESPN Free With Amazon Prime?
ESPN is not free with Amazon prime service. If you want to stream ESPN on firestick, you need to buy its subscription or use any other paid streaming apps like Sling TV, YouTube TV, etc. to watch ESPN.
Are ESPN and ESPN+ The Same?
ESPN and ESPN+ are different things. They aren't the same. ESPN+ is a paid service from the ESPN group. ESPN is available with a cable network package but to watch ESPN+, you need to buy its premium plan.
Can I Stream ESPN Without a TV Provider?
Yes, you can stream ESPN without a tv provider but for it, you have to use any paid streaming service that contains ESPN in its package.
Conclusion
ESPN app is widely known for its sports content. People use it on cable tv, firestick, and other platforms to watch matches. ESPN not working on firestick problem is not common and occurs rarely. In this guide, we have given all possible solutions regarding this issue.