Listening to music on Spotify can be convenient if you have a premium subscription. On Spotify, you can get every type of music to cheer up the mood. With Spotify Premium, you can download songs to your device. Listen to them offline without any annoying ads.
Spotify offers a trial version of its premium plan. You may get from 7 days to 3 months of the trial of the Spotify premium. But to enjoy its free trial, you need to enter your credit card details.
Not all people have credit cards. So, how to get Spotify premium for free without credit cards? Here is a detailed guide about Spotify premium for free without giving your credit card details.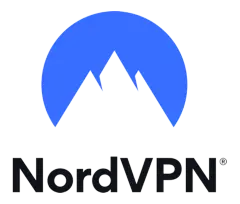 Nord VPN – A secure and fast VPN provider (ON SALE)
Recommended By GeekyMR
"To access the blocked content of streaming platforms or see blocked sites with safety, you need a VPN. After testing different VPNs, we can say Nord VPN is a real value-for-money VPN. It hides your online identity and makes your data safe from hackers. Nord VPN has an exclusive deal for our readers with a great discount."
Get 63% off
How Much Is Spotify Premium?

Spotify Premium has 4 different plans that work as an individual or in a group.
Individual Plan
It costs $9.99 per month. An individual plan is for only one person and you can't share it with any of your family members. This plan is good for solo listeners. You get all the premium features in this plan.
Duo Plan
Spotify Duo plan is good for couples or roommates. This plan allows to use of Spotify for 2 different devices but with the condition that both people should leave in the same house.
When you buy this plan, both people need to verify the same address to use the Duo plan. Duo plan chargers are $12.99 per month. It is cheaper than an individual plan.
Family Plan
This plan is specially made for families. The family plan allows max 6 people to use Spotify. Most family members use this plan. It has a $15.99 per month subscription which is very less for 6 people.
You can see the music of the other members. Spotify will create a mixed playlist according to the song preferences of all family members.
Same to the Duo plan, all member has to show proof they are living under the same roof.
Student Plan
This is the cheapest Spotify premium plan that comes only at $4.99 per month. You get all the premium services of Spotify. For United States residents, the student plan offers free Hulu and showtime subscriptions.
How To Get Spotify Premium For Free Without Credit Card?
Method 1 – Use a Debit Card
To get Spotify Premium for free without a credit card, first, you need to create a free account on Spotify. For this, either you may use your email id or use a Facebook account.
Spotify asks users to enter their credit card detail to avail of the premium plan benefits. Spotify will auto-deduct money from your bank account every month, till you don't cancel its premium plan.
You can get up to 3 months of free premium service from Spotify.
Go to your account setting. Here you will see "Try premium for free". Click on it to get this offer. Enter Debit card details in the given section of Spotify.
People get 3 months of free premium on Spotify so they forget to remove their debit card details from their Spotify account and their money gets deducted. Don't keep money in the bank account so if you forget to cancel the plan, no money would be deducted from your bank account.
For the next 3 months, you will enjoy all the premium features of Spotify without paying any money.
Method 2 – Use a Virtual Credit Card
A virtual credit card comes with a temporary credit card number to protect the actual card number from hackers and untrusted people. This temporary number can be used for any online shopping activity.
You can get a Spotify premium plan through a virtual card. Many banks offer virtual credit cards to their customers. If your bank doesn't have any virtual credit card option, you can get it from any other bank.
A disposable credit card number added extra security when you enter its number on Spotify. Virtual cards are designed for a single use. So, no payment will be charged when your 3 months free Spotify premium plan will be expired.
Check also – Free Spotify Premium App
Is Getting Spotify Premium Worth It?
If you are using the free version of Spotify, you would have listened to irritating ads between songs. There are many restrictions on the free version of Spotify.
Spotify Premium is a good investment if you use Spotify regularly every day for hours. At the price of a digital album, you get millions of songs to listen to. No ads, save songs, and high-quality options, are some common features of its premium plans.
With premium, you can share music with your friends. Its paid version allows accessing your playlist from different devices. Its family plan is best because it will cost less than $3 for a member.
How Many People Can Use Spotify Premium?
Individual and student plans have only single-people access. If you have these plans for Spotify, you can't share your Spotify account with other people.
Duo and family plans have sharing options. Maximum 6 people of in the family can use Spotify premium same plan at once. The duo plan allows 2 people to use Spotify. When more than one people use Spotify, its overall price goes down.
How To Cancel Spotify Premium?
People use Spotify Premium to get rid of irritating ads on Spotify. Spotify Premium is paid service from Spotify that offers superior features to its users. Ad-free and on-demand playback are its best features.
If you have a Spotify premium plan but now don't want to continue here are the steps to cancel it.
Open the Spotify app.
Log in to the account, if not.
Go to the settings section of the app.
Click on the plan tab and choose the change plan option.
Scroll down to get the cancel Spotify option. Here you will get the cancel premium option.
Click on cancel premium and confirm it. After canceling the premium plan, you can use Spotify until the next billing date.
Why Can't I Upgrade To Spotify Premium on My iPhone?
App Store or Spotify server issues: There might be temporary technical difficulties on either the App Store or Spotify's servers, preventing you from making the upgrade. In such cases, it's best to wait and try again later.
Billing or payment method issues: If you are experiencing problems with your payment method, such as an expired credit card, insufficient funds, or an issue with your Apple ID payment settings, it can prevent you from upgrading to Spotify Premium. Ensure that your payment details are up to date and valid.
Region restrictions: Spotify Premium may not be available in your country or region. The availability of services can vary depending on your location. Check if Spotify Premium is supported in your country, and if not, you might need to use alternative methods or wait for availability.
Account-related issues: It's possible that there are specific issues with your Spotify account that are preventing the upgrade. For example, if you have an outstanding balance or if there are limitations on your account, it may hinder you from upgrading. Contact Spotify support for assistance in resolving any account-related issues.
Compatibility or device limitations: Ensure that your iPhone meets the system requirements for Spotify Premium. Older iPhone models or outdated operating systems might not be compatible with certain app features or upgrades.
Frequently Asked Questions
Is Spotify Safe For Credit Cards?
Spotify is totally safe for credit card users. Your card information is safe. Spotify uses encryption methods to keep card information secure. Spotify employees can't see your card details.
What Is Spotify Free?
Spotify is a music streaming app that has a free and paid plan. Spotify free means a free plan of Spotify. You don't need to pay anything to use Spotify's free plan. You can listen to any song on its free versions. Spotify free contains ads that you can't skip.
Can You Buy Spotify Premium With Apple Gift Card?
No, you can't buy Spotify Premium with an Apple gift card. There is no such option available on Spotify to use an Apple gift card.
Conclusion
So now you are aware of how to get Spotify Premium for free without a credit card. You can get Spotify Premium with a debit card or virtual credit card. Spotify Premium has lots of extra features that are loved by its users. If you are trying the Spotify premium trial for 3 months then don't forget to cancel your subscription before the last day of the day trial. Use our methods and get Spotify Premium for free.