Spotify has free and premium plans. Premium users don't have any ads while listening to songs but free users have to deal with annoying ads. Ads are a core part of earning from free users on Spotify. Repetitive ads interrupt the mood and feel very annoying.
How to block ads on Spotify to get an ads-free music experience on the free version of Spotify?
Most free Spotify users search answers for to this question. The Internet is full of different advice but most of them are not working. But after testing different methods, we have picked these 4 methods to block ads on Spotify without premium.
How To Block Ads on Spotify Without Premium?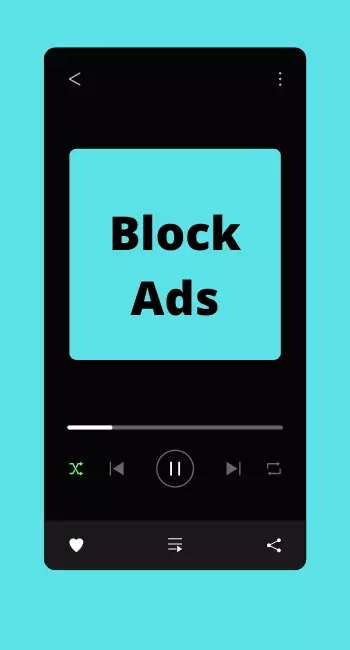 Without ads, Spotify music is an incredible experience. No annoying ads in the middle of the song. Now with our methods, Spotify free users can also take an ads-free song experience without buying its premium plan.
Method 1 – Use Spotify Music Downloader
A Spotify music downloader is able to block ads on the Spotify free version. Here is the list of some downloaders for Spotify.
TuneIf
AudFree
Sidify
TuneFab
NoteBurner
Viwizard
These apps convert Spotify songs at high speed without loss of quality. Free or premium users can use these apps. These apps bypass the DRM from Spotify and convert songs into MP3, WAV, MP4, and other formats.
Therefore, you can always listen to Spotify music without ads on any device. Listen to all newly-released Spotify audio, playlists, and albums.
You can set the bitrate and sample rate of the song before downloading so you can customize the music as per your mood. These apps support batch conversion features so no need to convert audio one by one.
Some apps have an inbuilt Spotify web player so you don't need to download the Spotify app. These apps support converting playlists and albums in one go. They will auto-detect Spotify playlists. Also, these preserve ID3 tags and metadata of the song.
How To Use Spotify Music Downloader?
First, download any downloader from the above list and install it on your device. Follow the instructions to install the app.
Login into the built-in Spotify web player.
Click on the + icon on the right top corner to add songs to it.
You can either add a playlist link by copy-paste from Spotify or drag-drop it.
From the advanced settings, you can set different parameters for the song like conversion mode, bitrate, output format, sample rate, conversion speed, etc.
You can select which songs from the playlist you want to convert. Convert the whole list or selected songs as per your preference. Before start converting set the output file save location so you don't need to find songs after downloading.
After completing a conversion, open the download folder and move these songs to your mobile or any other device. Now you can listen to songs without ads.
Check also – How To Listen to Spotify on Airplane Mode?
Method 2 – Change Host File To Skip Ads on Spotify PC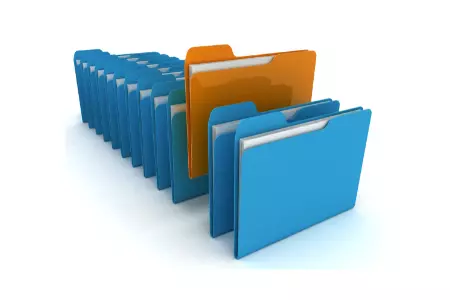 By changing the host file, you can skip ads on Spotify. This method will only work on the PC or laptop, not on mobile.
The good thing about this method is it is free. You need to copy-paste this code into your PC's host file. It takes less than 5 minutes to do this process. After installing the file, refresh the DNS cache of the PC.
So where will you find the host file on the PC?
For Windows OS host file location – C:\windown\System32\drivers\etc
For MAC OS host file location – Finder\Go\Utilities\Terminal\Host
How To Block Ads on Spotify PC?
Now you know where is the host file in your PC, so open it. You need to add some lines in this host file to block ads on Spotify's PC. Copy lines from this code.
These lines are specially written for the Spotify PC version. Once you add these lines, you can enjoy an ad-free experience on Spotify. Save the file after editing it.
Now you need to refresh the DNS cache. To do this, open the command prompt and type "ipconfig/flushdns" and press enter. It will flush DNS.
Method 3 – Use Ad Blocker To Skip Ads on Spotify

To block or skip ads on Spotify, you need a reliable ad blocker. Ad blockers are apps that block ads on mobile and PC. Once you start using an ad blocker, you won't listen to any ads while listening to songs on Spotify.
Not all ad blockers are worthy. Here is the list of our tested ad blockers.
StopAd
EZBlocker
SpotiFree
Mutify
Use these ad blockers to block Spotify ads without premium. These ad blockers block ads from being loaded. You can listen to songs without ads. It doesn't mute the audio of the song. Let's see how to use these ad blockers.
Download the app and install it on your mobile.
If it asked installation permission allow it to install from unknown sources.
After completion of the installation, open the app.
Navigate to the app setting and enable block ads for Spotify.
Method 4 – Use Chrome Extension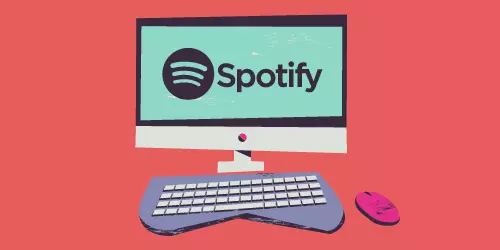 There is one more method to block commercials on Spotify and it is to use the chrome extension. Use Spotify ad-block chrome extension to block ads while listening to music on the web browser version of Spotify.
This extension block advertisement so you can enjoy interrupt-free music. SpotifyAdBlocker is free. For those who want a free solution to block Spotify ads, this chrome extension is useful. You can use it for Windows and MAC.
To install the extension, go to the chrome extension store. Find the "Spotify ad block" extension and press on add to chrome button. It will install an extension into your chrome browser.
Now go to the extension setting of the chrome. From here pin this extension to the toolbar, so you can access it from the Chrome taskbar. Enable extension for Spotify to listen to ad-free music.
How To Skip Ads on Spotify Podcasts?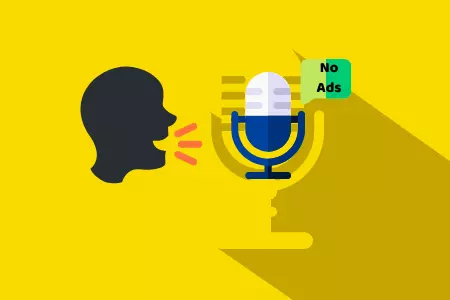 Podcasts are becoming more popular day by day. Podcasts are long audio files so many ads come during a podcast.
Spotify is a popular music streaming service that allows its users to listen to music free but with ads. But know you can block ads that come during podcasts on Spotify.
The best way to listen to podcasts on Spotify without ads is to convert it into an MP3 file and then download it to listen to it anytime and anywhere without ads.
Use TuneIf or TuneFab software to convert Spotify podcasts into audio files.
First, download and install any one of these software. Now open it and click on the "+" icon to add the podcast link. Copy the podcast link from Spotify and paste it to convert it. When the conversion is completed download it into your device.
Check also – Why Random Songs in My Spotify Playlist?
How To Block Ads on Spotify iPhone?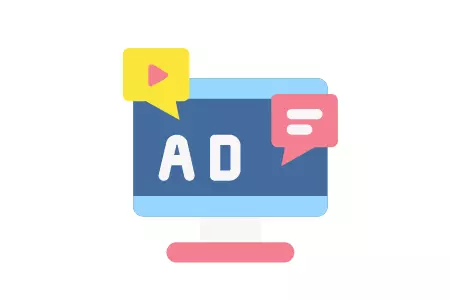 When you start to play music on Spotify on the iPhone after one or two songs, ads start popping up on the screen. These ads definitely ruin the music experience.
iPhone users use VPN to block Spotify ads on iPhones. VPN is a good way to block ads on Spotify. VPN will connect you from any server of Spotify in the world. When you choose any country on the VPN, you will start listening to ads from that country.
Ads vary on Spotify according to the country. Choose a country with minimum ads so you won't listen to ads between the songs.
We always recommend NORN VPN to our readers. Nord VPN is a trustworthy VPN and you can choose any country in the world. The good thing is it has less price as compared to its competitor but no compromise in the features.
How To Block Ads on Spotify Android?
With the Spotify mod app, you get Spotify premium access for free. So, without irritating ads, you can listen to songs. Mod apps allow you to listen to unlimited songs without skipping ads.
But be careful, if Spotify finds out that you are using its mod version then they will ban your Spotify account. So, it would be better to not use the original Spotify account on the mod app. Mod app can be installed on any Android phone.
On the mod app, you get all the premium features on Spotify so ads won't show on it. The benefit of the Spotify mod app is you don't need any other third-party app to skip ads on Spotify.
Frequently Asked Questions
Can You Download MP3 From Spotify?
Spotify doesn't have any option to download music. You can listen to songs on Spotify but can't download them even if you have a premium plan. But you can use third-party apps to download MP3 files from Spotify on the phone.
What Is The Length of Ads on The Spotify?
Spotify shows ads on the device. Its ad length is different. From 5 seconds to it can be up to 30 seconds. When 30 seconds ad appears, it becomes very irritating.
Without Premium Account Can I Skip Spotify Ads?
If you have the premium version, you can skip ads on Spotify but the free version doesn't allow you to skip ads. But with our methods, you can skip ads in the free version. You don't need to buy any premium plan on Spotify.
Conclusion
Spotify is the most widely used music streaming service. In this guide, we have discussed how to block ads on Spotify. These methods allow you to use Spotify without ads even if you don't have its premium plan. Whether you use an ad blocker, converter, or any other method, all will work to stop ads on Spotify.