It's really annoying when you are enjoying a movie or web show and suddenly ads start playing. This situation is common for Hulu users. How to skip ads on Hulu to get an ad-free experience.
Hulu has different subscription plans. If you go with the cheapest plan, you have to watch its ads between movies and web shows. Hulu is one of the popular names among OTT platforms in the USA. People love it due to its low-price model. But they have to deal with Hulu ads.
You can change your subscription to remove ads but not all people do it. So, is there a way to skip ads on Hulu? If want to find methods to skip ads on Hulu, you are at the right place. Here in this guide, we are sharing genuine methods to skip annoying ads on the Hulu platform.
Why Does Hulu Show Ads?
Netflix, Amazon prime, and Hulu are the most popular streaming platforms in the USA. It becomes easy to watch movies, web shows, and documentaries anywhere through these streaming services. At your fingertip, you have many shows and movies to entertainment to you.
If you are a Hulu subscriber, you would have known it displays ads between shows. Other streaming platforms like Netflix, Amazon Prime, Hotstar, and Disney plus don't show any ads then why does Hulu show ads. Maybe this question comes to your mind.
It has a simple answer. Hulu subscription plan prices are not high as compared to other OTT platforms.
So, to make revenue Hulu display ads between shows and movies. Ads are one of the major parts of Hulu's revenue profit. According to the report Hulu has made around $2.7 billion from its ads in 2021. This is the obvious reason Hulu has ads.
How To Skip Ads on Hulu?
Hulu becomes a serene refuge for your soul if you get secret methods to skip or block its bothersome ads.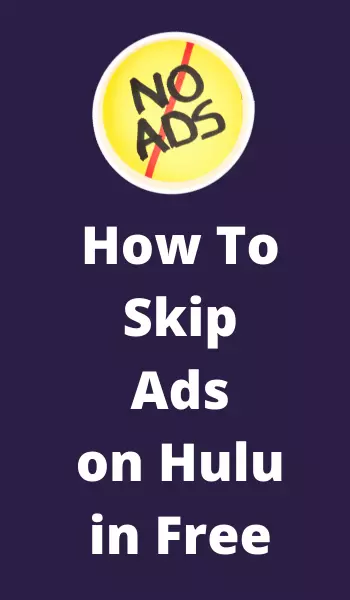 Method 1 – Use Ad Blocking Browsers
Say goodbye to Hulu ads by using ad-blocking browsers. Ab blocker browsers are available for both mobile and PC. Adblocker browsers provide privacy to you. It won't track your activity on the net and so it doesn't show you annoying ads.
To use an adblocker browser, you don't need to install an app or software. There are various adblocker browsers are available. You can use any of them and the good thing is you don't need to pay anything to use them.
Brave, Opera, and Firefox are some good ad-blocking browsers. People use the brave browser to block ads. You can play Hulu videos on the brave browser without ads. Brave browser has a good ad-free experience. Its in-built adblocking mechanism is powerful to block all annoying ads. No ads load on the brave browser so you get a faster browsing experience.
Method 2 – Use AdBlocker Extension
An ad blocker is software that blocks all ads on a site or app. You can use adblocker on your pc or mobile. To make money like other websites, Hulu uses ads so it can earn revenue. These ads are irritating when they occur between any intense scene of the movie.
Adblocker can enhance the user experience to watch movies on Hulu without ads. It withholds ads from being displayed on the Hulu.
Adblocker works in two ways either it blocks DNS or uses a script blocking method. Adblocker which works as a browser extension check all the information of the website and by using its script it blocks ads.
Also, websites that show ads on Hulu ask for a particular server on the internet to show ads. Adblocker blocks the DNS of that website.
Here is the list of best Adblocker to skip ads on Hulu.
Adlock
uBlocker
Ad guard adblocker
Fair adblocker
AdBlock plus
Ghostery
uBlock origin
Adblocker ultimate
Method 4 – Change Subscription Plan
Hulu has lower subscription plans in comparison to its competitor. But to generate revenue it shows ads.
Hulu has 3 different plans for its users.
The first is the basic Hulu plan. It costs $6.99 per month. This is the lowest Hulu plan. It shows ads between movies and shows. You would have to use different methods to skip ads on Hulu. Here is the list of features of this plan.
Streaming Library with thousands of TV episodes and movies
Most new episodes the day after they air
Access to award-winning Hulu Originals
Watch on your TV, laptop, phone, or tablet
Up to 6 user profiles
Watch on 2 different screens at the same time
The second is Hulu's no ads plan. This costs $12.99 per month. It has no ads in its name but it doesn't mean that you won't see any ads. It will show ads but ads quantity will be limited.
The third is Hulu live TV. This costs $69.99 per month. Here you can watch Hulu content and also live TV. More than 75+ live channels are available on it. You get cloud storage benefits to record and store live TV content.
All benefits of Hulu basic plan.
Live TV with 75+ top channels. No cable is required.
Live TV guide to navigating channels
Record Live TV with 50 hours of Cloud DVR storage
Endless entertainment with Disney+, ad-free
Live sports with ESPN+, now on Hulu
So, these 3 are Hulu different plans. You can switch to any plan when you want to change it. Go to your user account and choose the plan as per your need, and make payment. After payment, you will see the content of the subscribed plan.
Method 5 – Reload Page
If you don't want to use an ad blocker app or browser, use the page reload method to skip long ads on Hulu. This method will not remove ads but you need to spend less time on ads also you don't need to install any third-party app.
Hulu ads have a different time duration. Some ads are as short as 10 seconds and some are more than 3-minute-long. Shorts ads are not annoying and reloading pages for shorts ads is not a good idea. Because reloading time would be equal to 10 seconds, if you reload the page for shorts ads, it is waste of time.
Hulu shows ads according to the length of the content you are watching. Between movies, you would probably see long ads. So, whenever you see a long ad, refresh the page so it will skip ads.
Method 6 – Use Dual Tabs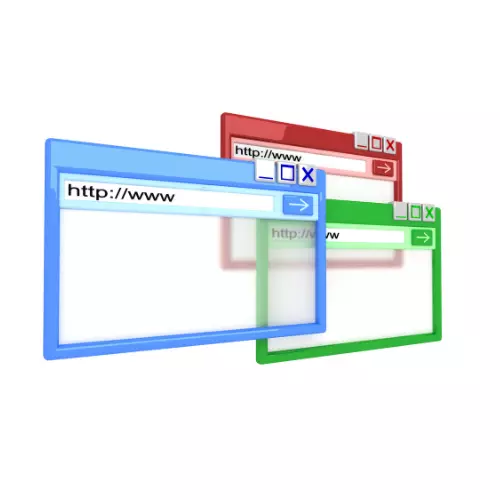 This method is not suggested if you don't have an unlimited internet connection at home. Maybe at first, it looks complicated to understand but once you get it, you can use it easily.
Open the Hulu app on the mobile or in the browser.
Select the show or movie, you want to watch.
Now open Hulu in the second tab in the browser and open the same show or movie in that tab.
Mute the sound on the second tab and play the video in the fast forward and reach the first ad position.
Now comes to the first Hulu tab and start watching the show.
When ads come into the first tab, mute their sound and open the second tab.
Unmute the second tab and move the cursor to after the first position and start watching shows.
Whenever you see an ad on a tab switch to another tab to see ad-free content. In this process, both tabs will play a show or movie so it will take lots of data. Maybe your data stops working if the data limit exceeds. So, use this method with only an unlimited data scheme.
Frequently Asked Questions
Are All Shows Have Ads on Hulu?
Not all shows have ads on the Hulu platform. Every Hulu plan has different features. In some plans, it shows ads at the beginning or end of the movie so people think there are no ads in this plan. With a higher plan, Hulu just shows a limited number of ads in a day so it is almost like a no ads plan.
How Much Is Hulu With No Commercial?
Hulu has no ads subscription plan. Hulu charges $12.99 per month to show content without ads.
How Do I Block Hulu Ads?
Adblocker is a good software to block Hulu ads. You can use its Chrome extension if you use Hulu on the PC. It blocks all ads not only from Hulu but also from other sites. Some sites detect ad blockers and don't show their content. So, to see their content, you need to uninstall adblocker.
How Do I Turn off Recurring Payments on Hulu?
When you purchase a subscription on Hulu, it turns on a recurring payment option so every month at a specific date it cut money automatically from your account. To turn off this feature go to your account section and pause your subscription.
Conclusion
How to skip ads on Hulu is no more a tough task for you. Hulu is a streaming service app that has lots of content on its site. If you go with its basic plan, you will see ads between the content. Our various methods, in this guide, are tested by our team members and all are working fine. Use these methods to get an ad-free experience on Hulu.