Chatting apps are everywhere. On WhatsApp, and Facebook, you can chat with a known person but there are also anonymous chat apps that allow users to chat with strangers.
People who want to meet new people, use anonymous chat apps. Whisper is a popular anonymous chat app but there are other apps like whisper to start a conversation with random people. If you are bored with your old existing friend, you should try these apps.
Interaction with new people increases your confidence. Sometimes, you get new friends on these apps and if you are lucky, you may find a relationship partner.
Today we are going to discuss whisper alternatives. We have included text chat and video chat apps. There are many apps but we picked the best ones and trusted for you.
10 Best Apps Like Whisper To Chat Anonymously
The following are some of the handpicked apps like whisper for Android and iOS users. These apps offer different features to the users. Without wasting time, let's see which apps are on the list.
Chatous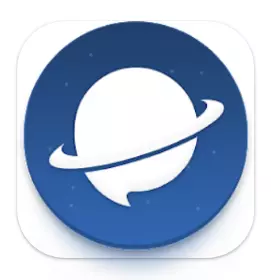 For those who want to meet new people from around the world, Chatous is a good option for them.
The hobbies of people are different. It often happens that in your friend circle, people don't have the same hobbies as you. Their interests in topics are different. Here people want to make new friends.
Chatous make it simple to find people that have similar hobbies. There are millions of users on the Chatous app and you will definitely find people with the same interests. Like the whisper app, here you can chat anonymously.
Chatous has a hashtag feature. The hashtag is a popular method to find anything on the internet. You may use hashtags to find people with the same interest on Chatous.
You can start conversations with other people in the chat room. Find a chat room that has people with similar interests and join it to start chatting with other people. You can leave the chat room any time if you find it boring.
We3
On We3, you can share your feeling and understand yourself better. Here, you get a chance to connect with people who have similar interests. Meet with like-minded people on We3.
We3 provides a platform to those people who are looking to make new friends in their area.
Unlike other apps like whisper, We3 connects 3 people in a group. When 3 people are in a group, the situation becomes less awkward.
When you start using the We3 app, it asks you some questions related to your hobby, passion, favorite activities, etc. On the basis of answers, it suggests people around you.
We3 uses social science and machine learning algorithm to recommend people.
First starts chatting in the group and when you are comfortable with the person, you can ask him/her to hang out in the real world.
We3 has a strong privacy policy. It truly values the privacy of the people and makes sure only authentic people join the app. No one can see your profile until they won't become your friend. We3 doesn't have any ads.
Check also – Apps Like Wonolo
Wink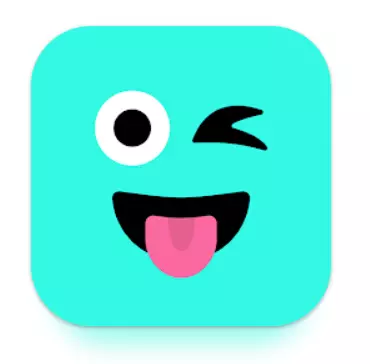 On wink, you can express yourself more than impress other people. When you express yourself, you get the right people to chat with.
On wink, it is always easy to talk with the right people anonymously like whisper without fear of being judged by people. Wink is a good place to make friends from all over the world.
You need to swipe right or left to see tons of new faces worldwide. When you like any profile, you can check its description before starting to chat. Swipe right on the profile to add them to your friend list.
Wink has so many options to make chat interesting. You can share photos, GIFs, icebreakers, and audio messages. To make a video call on Wink, first, you will need to verify your profile.
It has an interesting option by using it, you can add Wink's friends on snapchat.
Use Wink to express yourself. In your profile, you can max 6 photos. Write an interesting bio. You can record a voice Intro to welcome new friends.
Pinngle
Pinngle is another leading app that is similar to whisper to do anonymous chats with people.
Pinggle app is designed to give easy access to everyone. Pinngle is dedicated to building a better-connected world.
Pinggle is making connections between people from around the world. It doesn't lack in the data privacy and quality of video chats.
Its advanced algorithm finds people of the same interests from near your area or worldwide. This feature makes sure you get similar interest people in the recommendation list. Pinggle is an ideal app to establish cordial relations with strangers.
People can easily pass their free time on Pinggle. Overall, the Pinngle app doesn't have any ads. You won't find any bot on the app.
Mico
Mico is a video chat app in the list of apps like whisper. Through the video chat option, you can do a private chat.
Video chat is a good option to know more about a person. But you should do video chat only when you have trust in the person. So, start with the regular text chat option and later move on to video chat.
Mico has a live chat option. In the live chat, you can interact with other people in the chat room. You can find a chat room according to the topic.
Unlike other apps like whisper, Mico has a live chat translator. So, you can chat with anyone without thinking about the language barrier.
It gives you the option to log in through Google or Facebook accounts. You can apply different filters to find the perfect matching friends for you. If someone irritates you, block them with its blocklist feature.
ChatOften
Looking for apps like whisper to discuss a topic anonymously in the chat? ChatOften is an interesting app for you. ChatOfent app is specially developed for iOS users.
On ChatOften, you can initiate text or video chat with new people from around the globe. It's quick connect servers connect you with other people on the app quickly.
Here you can share your personal information in your profile. If you don't want to share info, you can create an anonymous account on it.
ChatOften is free to download and use. But if you want some extra features, you can buy its premium plans.
Moderators on the app, control chats. So, you can chat with new people for hours without being fear of any harassment. If you don't follow its chat policy, its moderator will block your id on its platform.
MeetMe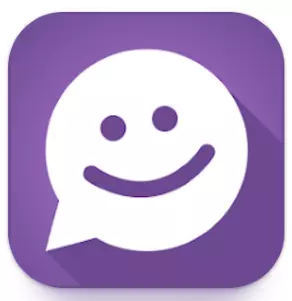 First, MeetMe was introduced as a dating site. But people used it as an anonymous chat app. So, later its developer converted it into a chat app. It has millions of active users for an everyday chat.
With chatting, MeetMe has different interesting options which are not available in other apps like whisper. Here you can send and receive gifts from people. It allows you to see how many people saw your profile. So, you can get to know how popular is your profile.
Make chat interesting with its in-game options. Here you can play games with friends while doing chat. Here you will meet new people and if you like them, you can grow your friendship with them.
RandoChat
RandoChat has strict rules for chatting on its platform. It doesn't allow inappropriate content on its platform.
If someone complains about your profile and chats moderators find it right, they may block you from accessing the app and gives you a permanent ban. So, follow its rules for safe use of the app.
Before using the RandoChat, you need to confirm your age, must agree that you won't share random content, and you will follow its privacy rules.
You can use the app without creating any account. So, the chances of fake profiles are high on it. You shouldn't share any personal detail with any stranger. RandoChat has a clean and simple design. It has a simple navigation.
Check also – Best Alternatives To Grain To Build Credit
Moco
Moco is yet another app that is similar to whisper. On Moco variety of topics are available so you will find friends who have mutual interests.
Here on Moco, you can find people according to different criteria such as age, gender, hobbies, country, etc.
Are you shy to start conversations with new people? Moco has a solution for it. Start playing games with friends. It will make the situation easy and you can start a conversation with anyone.
On Moco, you can set what profile information you want to share with others.
Wakie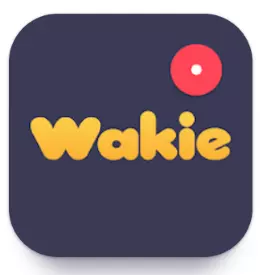 If you want to meet people who share the same interests as you, wakie is a good app. Here without any fear, you can talk with random people. No one will judge because all people are here to make new friends.
On Wakie, you can create a chat room. You can invite people to join the chat room. People with the same interests will join the chat room and make the conversation interesting.
In its anonymous chat option, you can chat about topics that are not possible to talk about in the public.
Making new connections on Wakie is not difficult. Its user interface is simple to use. It is the ultimate option for apps like whisper.
It allows you to chat with anyone without the restriction of countries' boundaries. Wakie doesn't sell your data to any third-party apps.
Final Words
Apps like whisper give you full freedom to chat with people anonymously. Here you can share your feeling with your friends. Sometimes, people can't share their feeling with friends and relatives so these apps help them to share feelings and remove stress.