Bluetooth speakers are compact wireless devices. It gets connected with any compatible device. Bluetooth speakers are portable so you can carry them along with you during traveling, trekking, hiking. Some Bluetooth speakers even fit in your pocket.
While buying the best Bluetooth speakers under 1500, you need to check their sound quality, battery backup, and portability. Speaker should easily fit inside your backpacks without taking up a large portion of space. These speakers will become your partner in the traveling and never let you feel boring.
In the market, there are so many options available for Bluetooth speakers under 1500 so maybe you get confused. After comparing lots of speakers, we have come up with this list so you don't need to check all the speakers.
Our Top Recommendations
Runner Up
boAt Stone 170
Top Pick
Infinity Fuze 100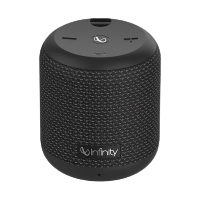 Budget Pick
Mi Outdoor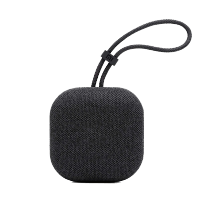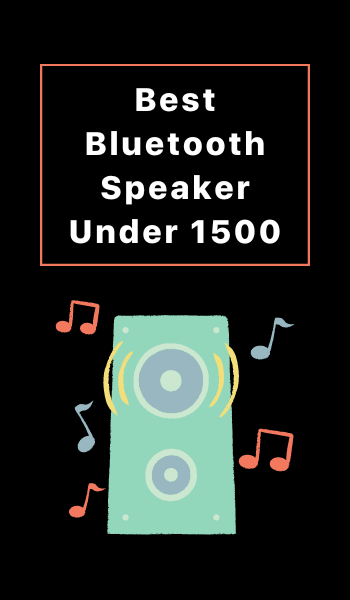 Best Bluetooth Speakers Under 1500 Comparison Chart
List of 10 Best Bluetooth Speakers Under 1500 In India
1. Infinity Fuze 100 – Best Bluetooth Speakers Under 1500 With High Bass
Specifications
Color options – 3
Battery life – 9 hours
Weight – 195 grams
Dual equlizer setting for normal and deep bass
70 db signal to noise ratio for clear sound
Reliable build quality
Build quality feels premium
Infinity fuze 100 is a portable Bluetooth speaker under 1500 Rs by JBL with a dual equalizer. Its lightweight design makes it a perfect choice to carry it along with you outside.
Fuze 100 does not only look stylish but its exceptional build quality makes it a strong competitor for other speakers on the list. The outer part of the speaker has a mesh-like fabric design. The top and bottom of the speaker have rubber material for a solid grip.
The connectivity of fuze 100 is quick and easy. It can be connected to any Bluetooth device within 30ft range.
Fuze 100 is compatible with all Bluetooth-enabled devices such as mobile, laptops, etc. Bluetooth connectivity gives a truly hands-free experience. For fuze 100, you get different color options to choose from.
Fuze 100 generates quality sound. You can feel the quality of the sound during highs and mids. Its dual equalizer mode gives pumping bass and makes it the loudest on the list.
Fuze has IPX7 certification means this speaker can be submerged into the water for 30 minutes. Also, this certification makes it shockproof and dustproof. All these quality makes it a good choice to carry it for pool parties.
With fuze 100, you get 9 hours of non-stop entertainment. Its compact design does not take much space in the bag. You can easily snug it into the corner of the bag. Lightweight speakers are always good to carry outside.
To activate dual equalizer mode press the volume up and down buttons together. In addition, it has also voice assistant support. So, you can control the speaker with voice also. Overall, Infinity fuze 100 is a top choice for the best Bluetooth speakers under 1500 in India.
Pros
Dual equalizer mode for deep baas
Whole day battery life
Built-in microphone to attend the call
Rugged and durable mesh fabric material
Dual speaker connectivity
Voice assistant support
Cons
Only Bluetooth connectivity
2. boAt stone 170 Bluetooth Speaker
Specifications
Color options – 6
Battery life – 6 hours
Weight – 499 grams
A complete package for quality music and entertainment
Punch bass with clear vocals
Contorls keys are responsive
boAt stone 170 offers dual dynamic drives for natural sound. It has a stylish triangle drum design that offers 360-degree sound. boAt stone 170 has a stylish design that comes into 6 different color options.
This can become your perfect travel companion due to its rugged drum design. Also, it is an IPX6 rated water-resistant speaker. So, water splashes and dust are not bad for it.
Its durable tank-like body has a long life and it looks quite appealing among youngsters. This speaker stands vertically and the rubber covering on the side makes a sturdy grip. boAt logo is placed on the grill and multifunctional buttons are placed on the top.
For any Bluetooth music box, the battery is an important factor to consider. boAt stone 170 has 6 hours long battery life which is enough for a long entertainment session. This speaker comes with a micro-USB cable that quickly charges it.
Fabric grills and ADS on its body make it robust for any use.
Apart from Bluetooth, you also get an SD card slot to play music. The weight of boAt stone 170 is only 499 grams. boAt stone 170 has 5W output for the sound. You can create the stereo sound effects by adding 2 stone 170 simultaneously.
Its sound quality is good and produces clear sound with impressive bass. Stone 170 delivers thumping bass and highs. Its Bluetooth range is 10 m.
Pros
Good battery life
Compact design is good for traveling
Immersive sound with punchy bass
Integrated controls for easy use
Quick charging
3. Mi Outdoor Bluetooth Speaker
Specifications
Color options – Single
Battery life – 20 hours
Weight – 210 grams
A premium design with classy look
Lively and punchy music experience
Less charging time
This is one of the lightest Bluetooth speakers on the list. Mi outdoor Bluetooth speaker has some amazing features that make it a good competitor such as long battery life, dynamic sound effect, support of voice assistants, etc.
Mi outdoor has a curved box-shaped design that gives premium look. It looks appealing when you hold it. The edges of the speaker are made of rubber material so if you drop them by mistake, they won't break.
Mi outdoor bt speaker under 1500 has a strap so you can hold it in your hand while walking.
Both sides of the speaker have buttons. On the right side, you will find the volume up and down button whereas, on the left side, it has a power on/off and plays/pause button.
If battery life is more important for you rather than sound then Mi outdoor is the speaker you are looking for.
Mi Bluetooth speaker has a 2000 mAh powerful battery that plays sound for 20 hours nonstop.
Good thing is that it comes with a 3.5 mm audio jack that is placed backside of the speaker along with a charging port below the rubber cap.
Mi outdoor wireless speaker generates sound from 5W power output. It doesn't have a loud sound but its audio quality is good. Mids and highs are clear. It has an inbuilt microphone that helps you to receive or answer calls.
In an additional feature, you get an IPX5 water-resistant certificate, a voice assistant feature, and a LED indicator to show the status of the battery.
Pros
Looks like a premium speaker
Full-day battery life
Rubber slip-on edges for the safety
Voice assistant and water-resistant
Lightweight design makes it a good option for jogging
Cons
Not for loud sound lovers
Check out other Bluetooth Speakers articles
4. Artis BT77 Wireless Speaker Under 1500
Specifications
Color options – Single
Battery life – 6 hours
Weight – 900 grams
In built FM raido
Great sound quality
Stable Bluetooth connectivity
Artis BT77 is an outdoor wireless speaker that generates high-quality sound with its 9w speaker output. If you are a party lover then Artis BT77 is for you.
The build quality of the Artis BT77 is superb. When you take it in hand, you can feel how sturdy its body is. It has a cylindrical body with mesh fabric.
To give more durability, both sides have a hard plastic stand. So, instead of a cylindrical shape, it will stand in one place. It comes with a handy strap that gives safety to the speaker. This speaker is quite heavy in comparison to others.
It has a 9W speaker that produces high-quality 360-degree sound. It gives a balanced sound with rich bass. You can play songs on the full volume on it without any distortion. You can play a song while charging it so your party never stops.
All the intuitive controls are placed on the left side of the speaker. You can instantly manage volume and playback from these buttons. So, you don't need to pick mobile to change song or volume.
Along with Bluetooth, there are lots of connectivity options are available for it. You can play songs on it through AUX cable, USB, SD card, and FM. Bluetooth 5.0 in the Artix BT77 provides better and more secure connectivity.
There is only a single color option available. Don't take this speaker near the pool because its body is not waterproof.
Pros
Good sound quality with high bass
FM, SD card, AUX, and USB support
Safety strap
Generates 360-degree sound for a better experience
Good battery life
Cons
A little bit heavy to carry
5. Zebronics Zeb-Action Portable Speaker under 1500
Specifications
Color options – 3
Battery life – 12 hours
Weight – 370 grams
Its audio quality justify money
Heavy build material
Blueooth connectivity is fast
Zebronics Zeb-Action is our next pick for the best Bluetooth speakers under 1500 Rs in India. Zebronics always come with the latest feature and this Bluetooth speaker has the latest Bluetooth 5.1 technology. It has a sleek round shape rectangular design.
The top and bottom of the speaker have RGB light. These lights change 4 different modes when you play songs.
On the front, you get Zebronics branding, and the backside has control buttons. All buttons are placed on a rubber strap. Near the control button, there is a hand strap.
The sides of the speaker have rubber coating. This coating protects the speaker from accidental falls.
Zebronics Zeb-Action speaker has a dual 5W speaker for powerful sound. Its sound impressed many people. Zebronics Zeb-Action gives an over-the-top audio experience. You won't feel that you are listening to music on a budget-level Bluetooth speaker.
It's RGB lighting gives a party feel. You can say this is one of the stylish speakers on the list. With a stylish look, it has a rugged body. Its low weight makes it handy to move around.
AUX cable support, charging port, and USB ports are hidden under the rubber strap.
One of the main highlights of this speaker is its battery light. Zebronics claims that it has 12 hours battery life. To increase the sound, use its TWS function and pair another Zebronics Zeb-Action speaker with and gets stereo output.
Pros
High bass with rich sound quality
Long battery life
TWS pairing is available
Rich and rugged fabric
Use Bluetooth 5.1 for connectivity
Cons
No voice assistant support
6. boAt Stone 200 portable Speaker
Specifications
Color options – 3
Battery life – 10 hours
Weight – 240 grams
Compact, portable, and robust speaker
Clear sound
The boAt is an emerging brand in the headphone and Bluetooth speaker market. The best thing about this brand is they offer quality products at affordable prices.
boAt stone 200 has a fabric finish. This Bluetooth speaker comes into a square shape. boAt stone 200 has a sturdy plastic body that gives durability. Its rugged water-resistant plastic body is immune to any condition.
This speaker is not for loud sound lovers. If you want to make your mood relax by playing your favorite song, this one is for you. It has 3W sound output that generates a decent amount of sound.
Its 10 hours battery life is impressive. Charge it once and full-day enjoy your favorite tracks. Control buttons and ports are placed on the side of the speaker.
For a comfortable grip, it comes with a hand strap. You can hang it on your jeans or bag.
boAt stone 200 is IPX6 water-resistant, so it is water and dust-proof. Keep it beside the pool and relax your body in the swimming pool.
It is an ultra-portable wireless speaker that can be fit into your pocket. The boAt offers a one-year warranty for this speaker.
Pros
Ideal to carry into pocket
Splash and water-resistant design
Budget price
Long enough battery life
TUF body
7. Zebronics Zeb-vita Speaker
Specifications
Color options – 2
Battery life – 5 hours
Weight – 500 grams
Superb sound quality
Supports multiple connectivity
Good to use with TV
The main advantage of the Zebronics Zeb-vita speaker is its rugged build quality. It has a rectangle shape with the Zebronics logo at the front.
This speaker is unique due to the LCD display on the front. It shows information related to the song.
Zebronics Zeb-vita is good to use with TV. It can work as a soundbar due to its shape. This speaker has a full mesh design in the front and the other remaining sides have durable plastic so rough use will not make any scratch on its body.
Zebronics Zeb-vita speaker has dual 8W speaker output. You can enjoy a movie on it. All controls are mounted on the left side of the speaker.
You can play songs on it through Bluetooth, Pen drive, AUX cable, or SD card. Volume and power buttons are also mounted on the same side so sometimes it becomes difficult to use buttons.
Zebronics Zeb-vita Bluetooth speaker under 1500 has Bluetooth 5.0 that allows it to connect any Bluetooth device seamlessly. It covers a 10m area for the wireless connection. Zebronics claim 12 hours of battery life for this speaker.
This speaker delivers loud audio as its size. You won't disappoint with sound quality. Even on the loud volume, all beats and vocals are clear. We didn't find any beat drop when we tested it. A dual speaker setup enhances the loudness of the speaker.
Pros
Solid build quality for rough use
Impressive battery life
Loud and balanced sound
LCD display
Good to use with TV
Cons
No water resistant
No built-in microphone for calling
8. Mivi Roam 2 Bluetooth Portable Speaker
Specifications
Color options – 4
Battery life – 24 hours
Weight – 200 grams
Amaing sound with clear audio
Loud and sufficient for indoor use
Mivi is a trustable brand among Indian users. For the last few years, Mivi is continuously creating quality products.
Loud sound in the small frame is a specialty of this Bluetooth speaker. This wireless speaker is specially designed for music lovers who want to listen to music anywhere and don't want to carry a heavy portable speaker.
Mivi roam 2 has a 5W output speaker that generates loud and clear music by pumping out sharp treble punchy bass and detailed mids. This tiny speaker delivers outstanding performance.
This is small in size but comes with lots of features.
Its rubber body is very ergonomic and gives a perfect grip on the hand. It looks like a premium Bluetooth speaker and comes in different color options. When you take Mivi roam 2 in the hand, you can feel how lightweight it is.
Maybe you are thinking that this tiny speaker won't have enough battery life but you are wrong. If you play the song at 70% volume, you get 24 hours battery life means you can play songs on it for 2-3 days.
Mivi roam 2 has a 2000 mAh battery capacity and it takes 2 hours to get fully charged.
Pros
Massive battery life
Very compact size
Waterproof design
Attractive funky colors
Built-in microphone
Cons
Sound loudness is decent
No connectivity option other than Bluetooth
9. Energy Sistem Bluetooth Speaker
Specifications
Color options – 3
Battery life – 10 hours
Weight – 219 grams
Well balanced sound quality
Energy Sistem is a classy Bluetooth speaker on the list. You can take along an Energy Sistem speaker with you anywhere to enjoy the music from your smartphone or tablet.
At first glance, it makes a good impression. Its rectangle shape gives a classy old touch to the speaker.
Thanks to its built-in microphone, you can take calls and answer them when your hands are busy. Now take shower and talk with anyone due to this energy Sistem Bluetooth speaker.
People like those speakers that can be taken anywhere. You can thank its compact design so it becomes easy to take the speaker with you. Energy Sistem has only 219 grams weight so you can easily put it in your back pocket.
There is no USB or SD card option in the energy Sistem speaker but you can use AUX to play songs. Connect your Bluetooth-enabled device to it to listen to songs.
When you play sound on it, its passive radiator and two powerful speakers deliver clear and balanced sound.
Don't worry about battery life. Its rechargeable battery gives 10 hours of battery life to enjoy music.
Pros
Hands-free calling feature
Unique old classy design
Good audio quality
Compact design allows you to take it with you
Cons
Not a waterproof speaker
At high volume, bass is not clear
10. Instaplay Insta X3
If you want to use Bluetooth speakers only inside the home then Instaplay Insta X3 is for you. This model doesn't have any water-resistant feature so for outside use, it is not recommended.
A good point about the Instaplay Insta X3 speaker is that it can be used with Tv or pc because it has thumping bass with crystal clear audio. Its clear sound will let you enjoy the movie.
Instaplay Insta X3 uses a passive bass radiator that enhances the output of the speaker. Its accurate mids and clear highs generate quality sound. During the action scene, its volume booster AMP pumps out the volume.
Instaplay Insta X3 speaker has a 2000 mAh battery that plays songs for 6 hours without any interruption. The good thing is it doesn't take much time for charging.
Instaplay Insta X3 Bluetooth speaker works on Bluetooth 4.2 technology which is not the latest. This thing we don't like about this speaker. This Bluetooth technology is not fast and also sometimes it becomes a security issue.
Someone calling during playing music, its built-in microphone will give you the freedom to attend calls without picking up the phone.
Pros
Passive bass radiator boost bass
Booster AMP increase the volume
12 months warranty
10W dual speakers
Cons
Battery life is not good
Bluetooth connectivity is poor
Best Bluetooth Speakers Under 1500 Buying Guide
Every month new Bluetooth speakers launch at different prices. In this guide, our primary factor to choose a Bluetooth speaker was the price. We picked only those Bluetooth speakers that come under 1500 Rs.
But along with price, you should also consider other factors so you can pick the right speaker for you. In this buying guide, we will discuss those factors. Maybe a Bluetooth speaker doesn't have all the factors but it should have most factors.
Battery Life
For any Bluetooth speaker battery life is important. If you are buying a speaker for outdoor use then battery life becomes an essential feature.
Long battery life is a must for the Bluetooth speaker. A speaker that has 6 hours of battery life is a good option to buy. For hiking and camping, a speaker with long battery life is a good option.
Size and Weight
Many people buy Bluetooth speakers to use outside. If you are among them, in this situation, you should also focus on the weight of the speaker.
A lightweight speaker is always a good option. The small compact size adds more plus points to the speaker. Compact size speakers easily fit in the bad and their small weight won't make your body pain.
Sound Quality
Sound quality depends on the output power of the speaker. More output power means louder sound.
Sound quality also depends on the person. Some people like loud bass whereas some like balanced sound. If a Bluetooth speaker plays a song clearly on the full volume then it is a good choice to buy.
Connectivity Options
We know Bluetooth speakers use Bluetooth connectivity features. But many Bluetooth speakers use other connectivity options also such as AUX cable, USB port, SD card, FM. So, if you want to play the song through a USB or card reader, you can play it is the speaker supports it. It becomes useful to get more connectivity options.
Design
For people look is important. We all take Bluetooth speakers with us outside, so at that point, a stylish speaker makes a good impression on others. No one wants to use a bad-looking speaker. Most Bluetooth speakers are stylish in this list of best Bluetooth speakers under 1500.
Conclusion
Bluetooth speakers are good companions for traveling. It becomes easy to pass the route by enjoying music. Selecting the best wireless Bluetooth speakers for you becomes a dizzying experience. When you see lots of options, it becomes difficult to pick the right one. But we have picked the 10 best Bluetooth speakers under 1500 for you. We invested our time and compared lots of Bluetooth speakers then select these 10 for you.