In the last few years, the quality of headphones has changed a lot. From the sound of the headphone to its design, everything has become better now. Good thing is that now you even don't need to spend much money to get quality headphones. This article is about the best headphones under 7000 for all those people who want quality headphones at a good price range.
Both wired and wireless headphones options are available under 7000 Rs. People buy headphones to enjoy their favorite music. Headphones in this list deliver balanced sound with high audio output. A comfortable headphone is a good partner for all music lovers.
Nowadays there are many headphone options available in the market under 7000. Many people don't know what is the criteria to choose the best headphones. Along with reviewing headphones, we also show the pros and cons of each headphone and buying guide so you can pick the right pair of headphones for you.
Top 3 Recommendations
Runner Up
AKG 240 Headphone
Top Pick
JBL 500BT Headphone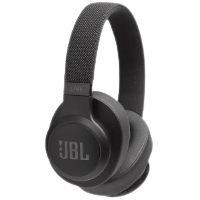 Budget Pick
Philips Headphone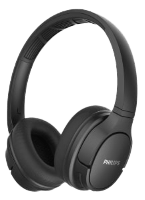 Best Headphones Under 7000 Comparison Chart
10 Best Headphones Under 7000 Review
1. JBL 500BT Wireless Over-Ear Headphone With Mic
Specifications
Weight – 200 grams
Connectivity – Wireless and wired
Battery life – 30 Hours
Type – Over ear
JBL signature sound
Ambient aware and TalkThru features
JBL 500BT wireless over-ear headphone with a mic is a great choice for listening to music. Its Bluetooth connectivity is stable. You can go from one room to another without disturbance in the Bluetooth connection.
If you want to enter into the high-end audio world without spending too much money, JBL 500BT is a great headphone option.
Its powerful drivers make it possible to hear each bass note easily. Its over-ear design more accurately emulates real-world sound in the ears.
Soft rubber headbands with black metal earcups give a premium look to the headphone. This design added an extra noise isolation layer to the headphone.
To get the best listening experience from JBL 500BT headphones, you don't need to sit in a quiet environment, it works perfectly anywhere even in a crowded place all beats are audible.
JBL 500BT sound quality is really exceptional. Its natural and balanced sound gives a true sound experience. High notes are clear. Vocals are understandable and distinctive.
Simply tap on the ear-cup to activate voice assistant features like Alexa and Siri.
The best thing about JBL 500BT wireless headphone is that it comes with a detachable wire so the headphone is out of charge, even then you can listen to music by connecting the wire to them.
It comes in all black design but other color options are also available. The headband and cushion on the earcups are comfortable. Earcups easily lay on your ears for long hours without any pain. Earcups are easily flexible and can be easily adjusted according to your head shape.
JBL 500BT gives 30 hours long playtime. It comes with quick charging support, so 15 minutes charge gives 2 hours of playtime.
Use the JBL app to personalize the features of headphones.
Its TalkThru feature makes it easy to talk with someone while listening to music. Press a single tap on the TalkThru button so the sound of headphones will drop down and you can have a conversation with someone without removing the headphone.
The multi-Point connection feature allows you to switch between 2 devices easily. JBL 500BT headphone is highly compatible with all Bluetooth-enabled devices.
Pros
Wired and wireless both playback options are available
Voice assistant supported
Perfect noise cancellation
Long battery life with quick charge support
Personalized sound with JBL app
Flexible and comfortable earcups
Robust build quality
2. AKG k240 Headphone Under 7000
Specifications
Weight – 250 grams
Connectivity – Wired
Semi-open technology
Type – Studio Headphone
Durable and comfortable
The AKG k240 features a modern design. This headphone is specially built for studio use but you can use it at home also. Its accurate frequency response plays all beats clearly.
AKG k240 is the best closed-back headphone. It comes with AKG varimotion diaphragms that deliver professional-grade sound.
AKG k240 is one of the stylish headphones on the list. AKG is known for its quality sound at an affordable price.
This is a closed-back headphone so it delivers noiseless sound. It covers the whole ear so outside noise won't make a disturbance. Its soft cushion makes no pressure on the ears. Comfortable earcups are good for wearing long time period.
If you love to listen to music of different genres then AKG k240 headphone is for you. It can play any genre of music with precise details.
The headphone cord is long enough which seems to be long enough to connect with the PC. Due to its foldable design, it becomes easy to carry it anywhere.
Build quality of AKG k240 headphones is satisfying. It is built with semi-open technology for heavy bass and airy highs. It comes with a self-adjusting headband.
Earcups are thick and spacious so ears can easily snug into the pads. A soft cushion gives full comfort so you can enjoy music or play games for long hours without any discomfort.
In-studio, sound producers need to wear headphones for countless hours. This headphone is built to withstand this demand. Its self-adjusting headband is an ideal fit for every head.
AKG k240 headphone comes with a professional mini XLR connector. It comes with 2 different cables 3m (10 ft) straight cable and 5m (16 ft) coiled cable. It can be connected to different devices through a convertible jack that comes with it.
Pros
Build on semi-open technology
Long enough cable
Good for recording, mixing, and editing
Self-adjusting headband
30 mm XXL transducers
Good for gaming
3. Philips ActionFit Bluetooth Headphone
Specifications
Weight – 170 grams
Connectivity – Wireless
Battery life – 20 hours
Type – on-ear
Cooling gel in earcups
Water and sweat resistant
Philips ActionFit is a budget-friendly headphone in the list of best headphones under 7000. In spite of being low-price Philips has not compromised in its sound quality.
The Comfort level of Philips ActionFit headphones is great due to their small and lightweight design. Unlike other headphones on the list, it is quite small in size. The headband is adjustable and nicely padded with soft cushions.
Earcups are built with the cooling feature. There is a cool gel inside earcups so it stays cool and there is no sweat into ears.
This headphone is featured with an IPX4 splash and water-resistant features. So, these headphones can be worn into the gym. Another good thing about earcups is that they are detachable and washable. Detach and clean them underwater.
In a single charge, it plays music for 20 hours. It also supports quick charge. 10 minutes charge gives 3 hours long playtime.
The best thing about Philips ActionFit headphones is their amazing sound. It comes with 40 mm Neodymium acoustic drivers that deliver clear, natural, and detailed sound. The Bass and vocals both are clear.
It has a built-in mic that works on the echo-cancellation feature.
Its passive noise cancellation features isolate a great amount of noise. All functions can be handled by buttons on earcups. These are truly wireless earbuds there is no cable attached to them.
The headphone body is durable and most of its part is made of plastic. Joints of headphones are made of metal for durability.
Philips ActionFit headphone has a flat-folding design that makes them comfortable to carry while traveling. Earcups swivel 90-degree.
You can hear sound on call clearly even you are in noisy surroundings. It's Neodymium acoustic drivers accurately produce sound in the midrange and low frequencies.
Pros
Low price
Cooling earcups
Water-resistant feature
Quick charge support
Sleek and flat-folding design
Built-in mic with echo cancellation
4. Sennheiser HD 350BT Wireless Headphone Under 7000
Specifications
Weight – 238 grams
Connectivity – Wireless
Battery life – 30 hours
Type – Over-eat
Latest wireless technology
App support
Sennheiser HD 350BT wireless headphone is a true combination of sound with quality. This headphone is durable and the sound quality is superb. This headphone gives a great wireless audio experience on the go or at home.
Its latest Bluetooth 5.0 connectivity ensures the quality of sound. It is a stylish yet durable headphone.
Sennheiser HD 350BT wireless headphone works on deep dynamic bass technology. This technology delivers an engaging sound experience.
Sennheiser HD 350BT wireless headphone is built with all the latest wireless codecs such as AptX and AAC. AptX low latency is used to create good synchronization between video and audio.
Its built-in mic works perfectly and you can easily attend calls through it.
Sennheiser HD 350BT headphones look spacious but when you wear it's they are comfortable on the ears. This headphone is available in 2 different color options white and black. Its pure black color looks amazing.
The matt finish on the earcups prevents headphones from unwanted fingerprints. All control buttons are placed at the bottom of the earcups and their locations are easily accessible.
It comes with whole day battery life. Its 30 hours battery is enough for whole day use. USB C charging port quickly charges the battery.
Sennheiser HD 350BT wireless headphone is created with durable and high-quality material. It has a compact folding design that shows minimalist style and it becomes easy to carry with you.
Sennheiser HD 350BT wireless headset has a dedicated voice assistant button. Customized the sound experience with Sennheiser smart control app. This app works on both Android and iOS devices. Through the app, you can update the framework of headphones.
Its headband has soft cushions and circumaural design offers extra comfort to the head. It has soft replaceable ear cushions. It looks big but it is a comfortable headphone under 7000.
Pros
Build quality is superb
Very smooth bass and vocal
All-day long battery life
Latest wireless connectivity
Personalized sound through app
USB C fast charging
Cons
Noise cancellation is not good
5. Skullcandy Hesh 3 Wireless Headset With Mic
Specifications
Weight – 226 grams
Connectivity – Wireless and wired
Battery life – 22 hours
Type – over-ear
Voice notification assist
Premium sound
Memory foam ear cushions
Skullcandy Hesh series headphones are becoming popular day by day. Skullcandy headphones are popular among professionals but also for regular use, it is a good choice.
Skullcandy Hesh 3 has an ergonomic design with multi-folding hinges. Ear cushions isolate surrounding noise for a pleasing sound experience.
Skullcandy Hesh 3 wireless headset promises a best-in-class audio experience due to its 40mm drivers. It is packed with digital amp bringing. Its earcup has noise isolating fitting. It looks big but it is lightweight.
Its design can attract anyone. Skullcandy Hesh 3 wireless headset is spacious, adjustable, and quite comfortable. Memory foam ear cushions are comfortable. It delivers premium sound that is able to change your mood.
Feel free to listen to music through it anywhere. Its long 22 hours battery life won't let you feel bored on the long journey. You never go out of battery due to its rapid charge technology. Its 10-minute charge is enough for 4 hours of playtime.
This headphone is built with full-day comfort. Its pivoting armatures adjust for a perfect fit. Lightweight design and soft cushions make it comfortable in use.
Apart from wireless connectivity, these headphones can be used as wired headphones. It comes with a backup aux cable so when the headphone is out of battery, still you can use them.
Its sound quality is clear and natural. We tried all types of songs on it and it played all songs very well.
When you pair it with any Bluetooth device, its voice notification assistant informs connection. Button's position is good. It works on 32 ohms impedance.
Pros
Rapid fast charging with long battery life
All-day comfortable wearing
Rich and dynamic sound experience
The ear cushion has memory foam
Multi-folding hinges
Cons
Carrying case is not good quality
Check also –
6. AKG K361BT Headphone For Streaming
Specifications
Weight – 260 grams
Connectivity – Wireless
Battery life – 28 hours
Type – closed-back
Extended bass response
Lifestyle fit and finish
If you are a gamer and want to do online streaming, AKG K361BT headphone is for you. Its 50mm drivers produce high-quality sound while gaming so you won't miss a single movement of the enemy in the game.
Apart from gaming, these headphones can also be used to enjoy movies and music.
The design of AKG K361BT headphones is super classy. Its headband is built with 3 positions articulated hinge. You can set a hinge for maximum portability.
Its body is made of plastic but it's not a cheap one. Durable plastic makes it flexible in use. No cricking sound comes when you adjust the headset. AKG K361BT headphone comes with a detachable wire.
To enjoy music, it comes with 28 hours long battery life. Even you can use the cable to connect it with PC or mobile. On the downside of the right earcup, you get different buttons to control music.
The weight of AKG K361BT headphones is 260 grams which are not heavy. You may feel these headphones heavy in hand but when you wear them, they are comfortable so you won't feel any pain. You can AKG K361BT headphones for long gaming sessions.
The wireless range of these headphones is superb. AKG K361BT headphone works on the latest Bluetooth 5.0 protocol so its wireless connectivity is stable.
Its sound experience is totally different from other headphones. You can enjoy its bass in a crowded place. It comes with carrying bad which is of good quality so you can carry headphones inside it without any issue.
Pros
Good for gaming
Oval earpads for comfort
50mm heavy drivers
Extended bass
Lifestyle fit and finish
Cons
At high bass sometimes sound gets muddy
7. Panasonic RB-M300B Earphone Under 7000
Specifications
Weight – 200 grams
Connectivity – Wireless and wired
Battery life – 50 hours
Type – over-ear
High comfort fit
Delicate bass sound
Panasonic RB-M300B headphone follows all the Panasonic design cues. The rusty texture construction on the earcups gives a premium and classy look to these headphones.
Panasonic RB-M300B headphone has 40mm drivers. These drivers come with a factory tuning setting that gives the best sound experience.
For a headphone, deeper bass with detailed highs are essential and Panasonic RB-M300B headphone is good enough to deliver both beats clearly. Its smooth sound is so much enjoyable.
Vocals of music are clear in these headphones. Panasonic RB-M300B headphone is good for bass lovers and purist music lovers. Its earcups cover the whole ear so music is enjoyable without any distortion. There is no noise isolation feature is available for these headphones. Its upper model comes with noise isolation but for that, you need to pay extra.
The collapsible design makes it possible to store Panasonic RB-M300B headphones in a smaller place.
Its adjustable headband is made of metal and covered with a soft cushion. Its build quality is good and you won't feel anytime that you are using a cheap product.
One peculiar fact about Panasonic RB-M300B headphone is that it has the longest battery life on this list of headphones. Its 50 hours long battery life gives you the power to use it for more than 2 days continuously.
Panasonic RB-M300B headphone supports quick charge so 15 minutes charge 3 hours playback time. 4 hours are enough to charge it fully.
Its high-comfort fit soft cushions on earcups and headband, fit easily on all size heads. Wear it anytime, anywhere with comfort.
Pros
Ultra-comfort build quality
Duo power drivers
Reliable Bluetooth connectivity
The detachable cable is included
Fast charging is available
8. Edifier W860NB Best Headphone Under 7000
Specifications
Weight – 230 grams
Connectivity – Wireless and wired
Battery life – 25 hours
Type – over-ear
Savy touch controls
Active noise cancellation
Edifier W860NB headphone is designed with well-balancing sound. For perfect sound high and mid are perfectly balanced in this headphone.
Its dual-color body looks attractive. The Black and grey color combination gives a classy look to the Edifier W860NB headphone. Matte black finish on earcups saves them from fingerprints.
The adjustability of the headband is good. Earcups rotate 90-degree so you can adjust their position according to you. The headband is covered by soft quality cushions so it is comfortable on the head. It is a plastic headphone but its durability is good.
Edifier W860NB headphone is built with active noise cancellation. Its ANC feature is powerful so it reduces outside noise and gives you chance to make most of the music.
This headphone uses an amplifier to listen to the surrounding commotion. To remove outside commotion, it emits a recurrence.
It has savy touch controls. Just touch the earcup to change track, increase volume or play and pause music. Tap twice in the center to play or pause music. To increase or decrease volume swipe your finger up or down. To change tracks, swipe fingers left or right.
Edifier W860NB headphone comes with a hard clamshell travel bag so headphones are safe on the journey.
Its battery life is long enough to play music the whole day. It's 40mm neodymium drivers are placed inside an artificial leather. Its cushions securely fit on your ears.
Pros
Hard carry bag
Look cool and stylish
Active noise canceling support
Smart touch controls
NFC connection supported
9. Tribit Headphone Under 7000
Specifications
Weight – 100 grams
Connectivity – Wireless and wired
Battery life – 34 hours
Type – on-ear
Stereo sound
Tribit is a less known brand but its headphone quality is good. It is one of the cheapest best headphones under 7000. It is offering some good features which you won't get at this price in other headphones.
No one wants bad sound quality. Tribit XFree goes massive 40mm drivers deliver true-to-life sound. When you play music on it, you will feel full-bodied bass each time.
Tribit wireless headphone works on Bluetooth 5.2 technology. It covers 33ft long-range. The latest Bluetooth technology gives a stable connection and also saves battery.
Don't think about the battery going down the issue. Its massive 34 hours long battery life is enough for full-day power. The lightning-fast charging method charges 4hours of battery life in just 10 minutes. To charge its full battery takes only 3 hours.
Tribit headphone is also good for taking online classes or attending online meeting due to the built-in mic. For more convenience, it uses voice assistant support.
Despite on low price, Tribit headphone doesn't compromise the cushion quality of the headphone. Its soft memory-protein earcups and adjustable headband are comfortable to wear.
Its weight is only 225 grams and its compact size makes it comfortable to carry anywhere. It has a more than 85db signal-to-noise ratio.
Pros
Works on Bluetooth version 5.2
Stereo sound with balanced music
Type C fast charge
Compact and portable in size
Memory-protein over-ear cushions
Cons
No Noise cancellation
Not for gaming
10. Jabra Headphone Under 7000
Jabra headphone offers highly balanced sound with all detailing. Jabra is known for its high-fidelity headphones and earphones.
Design-wise it looks decent. Build quality of these headphones is good.
Jabra headphone has quality material. It is built with plastic and metal. Its headband has stainless steel material. The good thing about it is that it uses dust-resistant material.
It is a full black headphone. Light grey accent fairing across the earcups looks cool. Earcups are small in the size. The construction of this headphone is premium so you won't listen to any sound when you adjust the headband or earcups.
You can easily carry these headphones inside a headphone pouch or in a bag due to their foldable design. Its weight is only 150 grams.
Jabra headphone comes with 40mm dynamic drivers. This headphone delivers a good amount of bass. Vocals are crystal clear. All beats beautifully blend with the bass.
If you love to listen to EDM music then these headphones maybe not be a good choice for you. Its loudness is not much high and it doesn't have any proper noise cancellation feature so, in a crowded place, you may feel problem listening to music.
Its battery life stands only for 8 hours and doesn't support any fast charging.
All buttons to control music are placed on the earcups. These buttons are quite tactile and quickly responsive when you press them.
In comparison to other best headphones under 7000, Jabra headphone looks smaller so for big size head, it may be uncomfortable.
Pros
Dirt-resistant cushions
Small size and lightweight
Durable stainless-steel headband
Wireless connectivity
Cons
No noise cancellation
Short battery life
Why Should You Buy Headphones Under 7000?

Music has the power to change the mood of any person and if the headphone is not delivering the best sound experience then it makes the music boring and lifeless.
Nowadays headphones are giving a theatre-like sound experience at home. These best headphones under 7000 are able to give you the best experience of music. When you return home from the office and want to make your body relax through music, these headphones would be proved a better companion.
In this list, you would get the best headphones that have the latest technologies and most advanced features that will change the experience of listening to headphones.
Every people have a different choice so we have included all types of headphones in this list. This list consists of active noise cancellation, wired, wireless, on-ear, without noise cancellation, over-ear, open-back, closed-back, and all other headphones.
After comparing different headphones under 7000, we have created this list. We always want to give good product suggestions to our readers. Under 7000, we have picked the best headphones in the market.
We not only review headphones but also added a buyers' guide so readers can make a better decision. You should not waste your hard-earned money on some cheap headphones. With this article, you would get vast knowledge of every type of headphone. Also, read the pros and cons of headphones.
Types of Headphones
We all know that there are different types of headphones are available in the market. When you search for the best headphones under 7000, you get cluttered with different headphones. Every headphone has its own use.
Different headphones type has different characteristics. According to your use, you should choose headphone type. Here we are giving an explanation about different types of headphones so you can decide which one is good for you.
Over-Ear Headphones
Over-ear headphones are big in the size and cover your whole ear. They are one of the largest headphones in the market.
The over-ear headphone has large earcups. Over-ear headphones are comfortable on-ear due to large cushions. The good thing about these headphones is that the large hole in their cushion makes headphones comfortable around the ears.
You can wear it for many hours without any pain. They are big in size so their weight might be more in comparison to other headphones. By using lightweight materials manufacturers can reduce their weight.
On-Ear Headphones
On-ear headphones look big in size but they are smaller than over-ear headphones. These headphones don't cover your whole fully like over-ear headphones.
On-ear headphones are lightweight, so you can wear them for long hours. They are travel-friendly headphones. Many people like on-ear headphones because you can carry them on the trip due to their lightweight design.
Instead of covering the whole ear, on-ear headphones lay on the ear so for some people this situation is not comfortable. If you buy cheap on-ear headphones then guaranteed you can't wear them for long hours. Before buying on-ear headphones, check are they comfortable on your head or not.
Closed-Back Headphones
Closed-back headphones are good for you if most time is spent in a crowded place. These headphones are in close shape. They are popular among people because their close shape works as noise cancellation.
The front side of the cup of these headphones is completely covered with plastic or metal. This design makes sure that outside noise doesn't come inside and you get a better sound experience.
Open-Back Headphones
Open-back headphones have the opposite design of closed-back headphones. Its noise cancellation is not as powerful as a closed-back headphone.
The caller on the other side can hear your surrounding noise. Open-back headphones are covered by plastic or metal but their cups are visible so the inside of the speakers is visible.
This type of headphones is not good for crowded places. You can't enjoy music or talk properly with these headphones if you are not alone. To get a better experience with these headphones, you should use them in a quiet environment.
Conclusion
So, these are our top picks for the best headphones under 7000. These headphones are good in terms of sound and quality. We have picked wired and wireless types of headphones in the list. These headphones are available at an affordable price but look premium. Each headphone in the list had professional-level quality. If you have any suggestions related to the article, feel free to mention them in the comment section.