Bluetooth earphones are convenient and portable in use so they are a great choice for listening to music. With innovation in the technology now wireless Bluetooth earphones are available in the budget range.
For best Bluetooth earphones under 1000, less known brands with hundreds of different options are available, so to make your confusion clear, we have created this buying guide to help you to pick the right Bluetooth earphone for you.
There is a myth among people that the sound quality of Bluetooth earphones is not good but this is not true in today's time.
With improvement in technology, sound quality is improved so much in Bluetooth earphones. Now you don't feel any sound delay in wireless earphones.
Buying a budget Bluetooth earphone is always a tough decision. With price, we also considered the performance of the earphones while creating this list. From the below list you can pick any earphones, you won't get disappointed.
6 Benefits of Bluetooth Earphones
No Tangled Wire Problem
The best benefit of Bluetooth earphones is that they work without wire. No wire means no tangled wire problem. Just turn on Bluetooth and connect earphones with mobile. It's so simple.
When we wear wired headphones, many times wire gets stuck in other things around us. Because of which there is a possibility of the wired headphones malfunctioning.
If you are using a wired earphone then you know that to listen to music from it, you always need to keep your mobile phone with you.
Easy to Carry
Bluetooth earphones are small in size because they don't have any wires. There are two types of Bluetooth earphones neckband and earbuds.
Neckband earphones are designed to carry around the neck. Connect it with your mobile and put it on your neck. When you don't want to listen to music, disconnect it and keep it around your neck.
Also, they are foldable so if you have a bag, you can put them in the bag. You can find some good neckband earphones under 1000 in this article.
Earbuds are the latest innovation in the Bluetooth earphones category. They are very small in size. They easily fit inside your ears. They come within a box so when they are not in use you can put them into a box. Small size box easily fits into the pocket.
Sensor
Bluetooth wireless earphones work on the touch sensor. If you want to stop sound in it then you can do it without using mobile. A little touch on the earphone makes it activate or deactivate.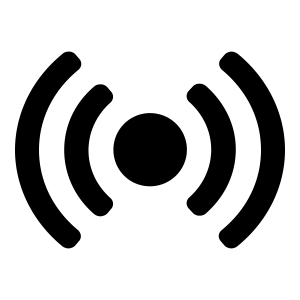 Quality Sound
The sound of any Bluetooth headphone depends on the size of the driver of the headphone. The larger the driver size, the more sound headphone produces.
A 40 mm driver is enough to produce a good quality sound. In our list, most Bluetooth headphones under 1000 have 40 mm, drivers.
Check also – Best Touchscreen Laptop Under 50000 Rs
Long battery life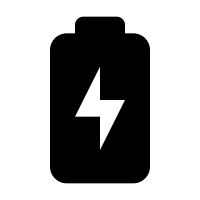 Battery life is the main concern when people think to buy Bluetooth earphones under 1000 but don't worry nowadays all Bluetooth earphones come with long battery life support.
The average battery life of Bluetooth earphones is up to 8-10 hours. This time period is enough to play songs for a long time period. If you are traveling then you don't need to charge it regularly, the one-time charge will give enough power to earphones. You can see our list of the best power banks for travel.
No sound delays
There is no sound delay issue in the Bluetooth earphones. When you play the game on mobile all sounds you get at the same time without any delay. While playing game sound is important and all these wireless earphones under 1000 give the best audio experience.
Our Top 3 Recommendation
Runner Up
PTron Bassbuds – Best Earbuds Under 1000
Our Top Pick
Boult Probass Bluetooth Earphones Under 1000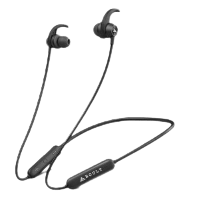 Budget Pick
Leaf Bass – Best Bluetooth Headphones
12 Best Bluetooth Earphones Under 1000
Before creating this list of best Bluetooth earphones under 1000 in India, we have compared various earphone models on the basis of sound, material, comfort, connectivity and then picked the 12 best options for you.
1

Boult Audio Probass X1-WL Earphone
Specifications
Weight – 28 grams
2 color options
12 hours battery backup
Earbuds are angled at a 60-degree
Type – neckband
Our top pick for the best Bluetooth earphones under 1000 is Boult audio probass earphones. It has 12 hours long battery life and takes only 1 hour for a full charge.
The first feature we like about the Boult Bluetooth earphone is its off-axis magnetic technology. In this, it has an oval-shaped earbud that has a nozzle angle.
Earbuds are angled at 60 degrees. Due to angle shape design sounds enters directly into the ear canal.
Another benefit of angle shape design is that it provides noise isolation. So, you can use it anywhere without letting the outside noise affect you.
Its lightweight design helps you to carry it anywhere on across the neck with full comfort. Even after wearing it for a long time, you won't feel any pain in your neck and ear.
It is a durable wireless earphone under 1000 Rs in India and It has a Flexi band design. Inline controls on the earphone are easy to reach and the soft-touch design of buttons helps you to use them easily.
For Bluetooth connectivity, it is using the latest Bluetooth 5.0 technology. It is fast and provides a stable connection with the audio device. No tangled wire problem in Boult audio probrass Bluetooth earphones.
Boult has built this Bluetooth headphone with proper detail so for both earbuds it is using a high-quality audio mic so you get better-calling performance.
2 color choice options are available for you Red and black.
It has aerospace-grade AI drivers, along with the powerful sound it provides better noise cancellation for the Boult earbuds. Its built-in micro woofers produce deep bass with isolating sound in any environment.
Micro woofer drivers provide quality sound. All the beats are clear. For bass heads, it produces crisp clear deep bass. High parts of the music are crystal clear and the mid is stable so you can enjoy the sound without missing a beat.
If you are a gym lover or do swimming often then Boult probass earphone is for you. It comes with water resistance technology. Inside 1-meter deep water, you can wear it for 30 minutes. It is built with the IPX5 water resistance technology.
Pros
Passive noise cancellation
IPX5 water resistance body
Perfect for GYM or work out
Lightweight design
HD sound quality
No pain in the ear when you wear it for a long time
2

PTron Bassbuds Jets True Wireless Earbuds
Specifications
Weight – 28 grams
3 color options
6 hours battery backup
1-year warranty
Type – Earbuds
PTron bassbuds are truly wireless earbuds with powerful stereo sound and bass. It is equipped with the latest Bluetooth 5.0 technology. Its modern chipset allows earphones to transfer the loss-less audio quality.
Ptron earbuds with their quality sound let you experience clear and powerful audio without any outside interruption.
As we said it uses Bluetooth 5.0 technology to transfer the data between devices. The benefit of Bluetooth 5.0 is that you get a solid connection between devices and fast pairing features to connect any device quickly.
This technology uses less power so you get more battery life for other work. In a single charge, Ptron earbuds under 1000 work for 20 hours continuously. In 1.5 hours, it gets fully charged.
It has a portable 400 mAh charging case. This charging case works as storage also. In traveling you can charge Ptron earbuds 2-3 times in this charging case.
Ptron TWS earbuds are designed to give you a true experience of the sound with its crisp and clear sound quality.
It is compatible with all those devices that have Bluetooth pairing options. When you are on call then you can use a single earbud, no need to use both earbuds at the same time but to get better audio quality it would be good if you use both earbuds together.
Battery consumption depends on the use if you are using it more for calling purposes then you get 5 hours of calling time and to listen to music you get 20 hours of playback time with a charging case.
Ptorn earbuds come with cutting-edge Hi-Fi stereo sound and its acoustic design provides HD sound quality with powerful deep bass. It has a 10m(33 ft) wireless range.
When you wear Ptron bassbuds earbuds then sometimes you forgot that you are wearing earbuds due to their lightweight earcups. One earcup is only 4 grams in weight. These earbuds are specially designed for the perfect fit in all ears. Before launching this earphone is tested thousands of times to make sure that it fits in all ears.
Pros
Ergonomic design fits in all ear easily
Lightweight earbuds for no pain in the ear
Fast pairing technology
Takes less time in charging
Distortion-free sound
Cons
The plastic body doesn't give a premium feel
3

Leaf Bass Over Ear Headphone
Specifications
Weight – 210 grams
Single color options
10 hours battery backup
Type – Overhead
Deep Bass technology
Want the best Bluetooth earphones under 1000 in budget then Leaf bass headphone is a good choice for you. This headphone is within the budget of many people. No tangled wires only true wireless music experience.
Its ergonomic design cut down all the noise around you when you are listening to any music. It cut out almost 95% outside noise so you can enjoy the movie.
For gaming leaf bass Bluetooth headphones with their noise cancellation feature give a true gaming experience.
The best part about leaf bass Bluetooth headphone is that it is super comfortable due to their ultra-soft ear cushions. Comfortable ear cushions never give any pain when you wear them for a long time.
This Bluetooth headphone is sweatproof so you can use it at the gym also.
It works with Bluetooth 5.0 technology. You can use it in 10 meters range without any connectivity issue. Leaf bass headphones are over-ear but due to their lightweight design, you don't feel any load on your head.
This Bluetooth headphone is designed to give the best performance in all circumstances. You can use it during running, gym, home, or anywhere. In all situations, it provides a better sound quality.
No need to touch the device to change music or control volume. All the controls are placed on the headphone's earcup. Its inline controls are easy to use.
For bass lovers, leaf bass Bluetooth headphone is what they need. It generates massive deep bass. It is designed to give you a thumping bass feeling when you listen to music.
It has 10 hours of battery life and it takes 2.5 hours to get fully charged. This charging time is high in comparison to the above 2 Bluetooth earphones.
The best part about leaf bass Bluetooth earphones is that you can use them with wire or without wire. Both connectivity options are available on it. So, if you are out of battery and want to listen to music then you can use it as a wired headphone.
Pros
Wired and wireless both options
Water-resistance feature
Bluetooth 5.0 for fast connectivity
Inline controls
Voice assistance support
4

WeCool Moonwalk M1 Sports Earphone
Specifications
Weight – 35 grams
Single color options
4 hours battery backup
Type – In-ear earbuds
350 mAh charging case
Wecool earbuds are designed to attract anyone towards it. They are stylish and sleek in look. They are convenient to wear and give full support to the ear. There are lots of features to discuss Wecool moonwalk Bluetooth earphones.
While designing the wecool Bluetooth earbuds, the company has kept in mind that when the earbuds are not in use, then with the help of the magnets attached to them, they should be in the headphone box with safety.
Its auto-pairing feature allows connecting both the earbuds quickly without any delay. This feature enhances the functionality of the earphone and makes them more convenient for the user.
The benefit of the best sports Bluetooth earphones is that it reduces any burden on the ear due to their lightweight design. The single earbud is just 3.5 grams in weight, so you can imagine that how lightweight they are.
Wecool sports earphones work with the latest noise cancellation feature. This feature cancels all the background noise and gives you pure sound even you are in a crowded area.
Like other Bluetooth earphones, it has also Bluetooth 5.0 technology for better connectivity. You get a stable connection with all the paired devices.
Its small size is perfect to fit in any type of ear.
With quality sound, you also get a true calling experience in Wecool Bluetooth earphones. Due to Bluetooth 5.0 technology you don't face any signal connectivity problem with this earphone.
It comes with a 350 mAh charging case. Its charging case also works as a carry box. Its small design easily fits into the pocket. It has a multifunction button that does all the work of earbuds like music control, call connectivity, and more.
Another interesting thing about Wecool Bluetooth sports earphones is that they support voice assistance. You can control the Earbuds through voice. Its standby time is 120 hours when they are not in use.
Pros
Lightweight and flexible design
Secure magnet fit
Perfect noise canceling
Convenient in use
1-year warranty
Cons
Only 4 hours battery life
5

Ptron Tangent Lite Bluetooth Earphones With Mic
Specifications
Weight – 22 grams
5 color options
6 hours battery backup
Ergonomic Sports Design
Type – Neckband
There are only a few Bluetooth earphones that are available on a low budget with quality sound and Ptron tangent is one of them. It is the perfect combination of quality with style. This earphone is available in 4 different colors.
Due to its durable and sturdy body, ptron bass earphones with mic under 1000 perform for many years without getting a break. This earphone is built with plastic but due to the high flexibility of the plastic material earphones perform well in any condition.
The total weight of this Bluetooth earphone is 23 grams and a thin wire connects both earcups of earphones. No need to put it in a pocket every time when it is not in use, its lightweight design always makes it easy to carry it in the neck without any issue.
Ptron tangent Bluetooth earphones perfectly fit in ears and stick to their place so you can carry them in the gym but one thing keeps in mind is that this earphone is water-resistant.
Ptron tangent bass wireless earphones with mic are finely tuned earphones for powerful sound. This earphone is suitable for all types of music genres.
It has 10 mm drivers which is not enough but in this price range, this is enough. It provides a realistic emotion-arousing sound experience.
The best part of these bass Bluetooth earphones with a mic is that it produces an ultra-low distortion rate with super low-frequency sound.
You can bend it or twist it in any direction and at any angle to fit in your ear. Its flexible body bears all the pressure easily. They are perfect to wear the whole day. It has a discreet magnet on earbuds that make sure that when earphones are not in use these magnets keep both earbuds together.
In this low-price range, you are getting a voice control feature what else do you need?
For smooth and hassle-free supports during calls and music, segmented buttons are designed. It is enabled with Bluetooth 5.0 for fast and seamless connectivity.
Pros
Very low price
Low latency streaming
Twist and bend design
Ultra-low distortion rate
Noise cancellation and voice assistance feature
Cons
Only 6 hours playback time
Small driver size
6

Boult Airbass Bluetooth Earphone
Specifications
Weight – 52 grams
2 color options
6 hours battery backup
Ultra-clear audio
Type – Earbuds
One of the premium-looking earphones among the best Bluetooth earphones under 1000. Small size, sleek body, and stylish design these features are the main reasons that no one can say that price of Boult airbass branded Bluetooth earphones is below 1000 Rs.
The battery of Boult airbass is powerful. You can listen to the song on it for 6 hours without any disturbance. Earbuds can be charged in the case. 2-3 times you can charge earbuds in the case. In Boult airbass earbuds you get 24 hours stand-by time.
Boult airbaas earbud is a true wireless stereo earbud. Its inbuilt Bluetooth 5.0 work with the latest technology and provides a powerful stable and faster connection with other devices. Like other Bluetooth earphones on the list, it has also a 10-meter Bluetooth range.
A single button on earbuds does all the work, you can play/pause music, turn on/off it or change songs. Don't want to use the button then you can use it voice assistance feature that works with Siri and Google assistance.
When it comes to sound quality it has high-resolution audio. It fits securely in the ear and produces quality sound for a better music experience.
Its passive noise cancellation feature always works well. No outside noises are audible when the noise cancellation feature is activated. You can talk seamlessly on the call with its excellent mic quality.
Its snug fit design and smart lock give totally safety to the earbud and prevent it from falling off, even when you are doing a workout or running.
Where other Bluetooth earphones under 1000 Rs are using IPX 5 sweatproof technology, Boult airbass branded earbuds are still using old IPX 4 sweatproof technology. So, it would be better if you don't use it in water for a long time.
Boult earbuds are compatible with all types of devices like android phones, ios phones, pc, tablets, and all other Bluetooth-enabled devices.
Pros
Small size and snug fit design
Single-button control
Smart lock design to use in the gym
Supports voice assistance
Can be charged in case
Cons
Old Sweatproof IPX 4 technology
Check also –
7

Leaf Air Neckband Bluetooth Earphone
Specifications
Weight – 25 grams
Single color options
8 hours battery backup
Dual connectivity
Type – In-ear
If you are searching for the best neckband Bluetooth headphones under 1000 that you can carry while traveling without any battery and sound issues then give it a try to Leaf air wireless neckband earphones. It gives an amazing sound quality with a strong connection.
Leaf air neckband headphones provide better signal quality due to Bluetooth 5.0. it offers seamless connections among all Bluetooth-enabled devices. Its Bluetooth connection is durable so you won't face any dysconnectivity issues in it.
Without any lags, Leaf air neckband Bluetooth headphones deliver crisp and clear sound. People love its sound quality and its inbuilt Hi-Fi microphone always gives you better connectivity for calling.
The leaf is another Bluetooth earphone that is on the list with good battery life. It has 8 hours of battery backup so you can use it for almost the whole day. When it is out of battery then it takes only 90 minutes to get fully charged.
The best part about the Leaf air Bluetooth headphone is that it has a dual connectivity feature. In this, you can connect it with mobile and laptop at the same time and from both Bluetooth sources whatever source will be available it will switch to that source and play music.
You get an amazing sound quality because when you use it for a long time you won't face any connectivity issues or interruption.
Want to use Leaf air neckband Bluetooth headphones in the gym during a workout then its IPX5 sweatproof technology always protects it from water. Even you can use Leaf air in the swimming pool for 30 minutes.
You must have seen those headphones which are heavy in weight and when you wear them for a long time pain starts in-ear but with Leaf air neckband Bluetooth headphones, no such problem occurs. They are lightweight and sleek in design so you can wear them for a long time period without any pain.
Pros
Easy to use the control on the neckband
Voice assistance feature
Deep bass sound with clear calling feature
Useful for indoor and outdoor activity
Enough battery for daily use
Cons
Sometimes dual pairing option doesn't work properly
Build quality is ok, not great
8

Zebronics Zeb Thunder Bluetooth Earphone
Specifications
Weight – 270 grams
5 color options
9 hours battery backup
In-built FM radio
Type – On-ear
Zebronics is known for its quality product. For Bluetooth earphones under 1000 Zebronics has launched Zebronics Zeb-thunder wireless over-ear headphones.
In this wireless headphone, you can experience Zebronic's iconic sound. This is an over-ear wireless headphone.
They are heavy in comparison to neckbands and earbuds on the list. Red with black, blue with black, brown with black, and pure black color are available for Zebronics headphones.
The best part about Zebronics wireless headphones is that it has 40 mm drivers to produce a thumping bass sound. It is over-ear headphones so it is a little bit heavy. Its Bluetooth version 5.0 provides Bluetooth connectivity without any distractions.
It is a wireless headphone but if you want to use it as wired then it has an aux cable available. The wired option is useful when headphone has no battery and you want to use them, so at that time without charging them you can use them through the wire.
40 mm drivers give a true feeling of sound when you play a movie on it. It gives a true experience of the cinema sound.
Zebronics wireless headphone has one unique feature which you will not find in any other headphones on this list. Apart from aux cable and Bluetooth, you can play sound through a micro sd card. Although listening to music from a micro sd card is old-style, few people like to use a micro sd card.
Whereas earbuds and neckbands give only 4 to 6 hours of battery backup, Zebronics wireless headphone gives 9 hours of battery backup.
It has soft cushions ear cups and for a headband, it has soft padding so when you play the game on it for long hours, you don't feel tired. Comfortable earcups enhance the music experience.
Earcups cover the whole ear so it works as an extra noise cancellation feature.
It has multiple buttons on earcups. Listen to music in quality sound without the hindrance of the tangled wire.
Pros
Multi connectivity – wire, Bluetooth, Micro SD card
40 mm power driver
Ergonomic design with the stylish dual color tone
Soft ear cushions
Best for long gaming sessions
Cons
It is a little bit heavy
Can't use in water
9

Infinity JBL Glide Earphones With Mic Under 1000
Specifications
Weight – 15 grams
3 color options
7 hours battery backup
Dual Equaliser Modes
Type – In-ear earphone
When you ask someone that which brands are famous for sound quality, in most people's answers you find JBL. Infinity glide is an entry-level earphone from JBL.
This earphone with a mic under 1000 is designed for those people who want to get JBL sound quality at a low price. It has a 9 mm driver which doesn't produce high bass sound but its sound quality is decent.
The deep bass lover will not be satisfied with the bass quality of Infinity JBL glide.
This is a lightweight product from JBL but its body is built with rugged material. A strong body allows you to use it roughly.
An earphone with a mic should be water-resistant because many people use it inside water or at the gym. Infinity JBL glide is built with IPX5 sweatproof technology so while working out you can wear it easily.
Its perfect shape easily gets fit in-ears. Once you put it inside the ear then it will not come out from the ear until you take it out. 3 buttons on the neckband give the true experience of the calling and music.
When everyone is giving voice assistance feature in their Bluetooth wireless earphone then how JBL will not give. It is compatible with Siri and Google assistance.
Earbuds are magnetic and ensure that the neckband doesn't slip from your neck. When you pull out earbuds from the ear and leave them on the neck then due to the magnet both earbuds stick together.
It has a dual equalizer feature and according to the song, it changes itself. Battery backup is good, not high. It has 7 hours of playback time. You can enjoy music the whole day without a low battery issue.
Pros
Built with rugged material
For water resistance IPX5 waterproof technology
Dual equalizer for good sound
Control neckband with voice
Ergonomic lightweight design
Cons
No noise cancellation feature
Neckband charging time is high
10

Wings Glide Neckand Under 1000
Specifications
Weight – 170 grams
6 color options
10 hours battery backup
Neodymium driver
Type – neckband
Another Bluetooth earphone under 1000 for a crystal and clear sound. For good sound quality, Wings glide Bluetooth headset is enriched with 10 mm drivers. It's clear sound during calls and music is worthy of this price tag.
Among all the wireless earphones under 1000, the wings glide has a matte finish body. In any Bluetooth earphone, we touch the button many times and as result, we get fingerprint marks on the control.
The benefit of a matte finish is that there are no fingerprint marks are visible on it, so the earphone doesn't look like a creepy piece.
Neodymium drivers provide the perfect combination of deep bass with clear vocals. Its noise cancellation feature cancels all the noise that is interfering with the music. Due to its clear sound Wings glide is the best Bluetooth headset.
It has inline easy access control. On its collar, it has 3 buttons to do all the work easily. It gives a truly hands-free experience in calling and music. Its 10 hours of battery life give you the freedom to travel anywhere.
You get full-day music support through wings glide earphones. So now no boring journey.
Its matte black body looks stylish and gives a premium touch to the earphone. You can connect any Bluetooth device in the range of 33 ft. It's Bluetooth 5.0 gives a fast and stable connection without any disturbance.
It has a built-in subwoofer for extra bass so when you doing gym then its punchy sound gives more energy. Don't worry about any sweat issues it has an IPX5 sweat resistance feature.
While calling anyone you won't feel any noise disturbance due to its HD mic. It has interchangeable earcups so it gets fits easily in all types of ears.
Pros
3D acoustics sound
Compatible with all devices
1-year warranty
Explosive bass sound
Cons
Noise cancellation doesn't work properly
Sometimes echo problem in calling
11

Mivi collar Earphone
Specifications
Weight – 28 grams
4 color options
10 hours battery backup
HD Stereo Sound
Type – neckband
Mivi is an Indian headphone brand. For the last 2-3 years Mivi has been building a good brand name in the headphone market. The best part about Mivi is that they are giving quality products it's the budget price range.
Want to experience true-to-life sound try Mivi collar wireless earphones. Its stereo sound with thumping bass delivers high-quality sound.
Mivi collar earphone under 1000 is specially designed for the modern audiophile. Its lossless sound feature produces deep bass with crystal clear mids and highs.
The top-class plan and the appropriate construction nicely of these earphones make them even extra captivating and famous amongst the users. This earphone is an in-ear kind of earphone that gives a cozy and best suit to the ears.
It means that you can use this earphone for no longer simply indoor things to do however additionally for all sorts of outside things to do like running, gyming, etc.
When no longer in use, the earbuds can be locked around your neck or can be returned into their grooves.
The 10mm dynamic drivers of these earphones are so that you can't leave out any sound detailing and will solely get super sound barring any interruptions.
With this driver, you can get the quality stereo sound great alongside the loud and higher bass sound. Without any other thoughts, the bass sound fantastic is robust and unmatched from all the different earphones in this charge range.
Pros
CVC 6.0 passive noise cancellation
Adjustable clips
10 hours battery life
Seamless connectivity
12

Ambrane WH-83 Bluetooth Earphones
One more Over-ear wireless headphones. Ambrane has a good reputation in the market. Want a high-quality sound its 40 mm drivers won't disappoint you. It delivers incredibly high-quality clear audio.
Audio reproduction of Ambrane WH-83 budget Bluetooth earphones in India is highly defined. Its authentic rich sound gives a very rich experience of music.
Are you still using Bluetooth 4.0 technology then you definitely need to upgrade your Bluetooth headphone? Ambrane WH-83 headphone is built with the latest version of Bluetooth technology 5.0. Flawless connectivity and stable connection with fast pairing are the main features of Bluetooth.
Enjoy endless music with Ambrane WH-83 budget Bluetooth earphones. Multiple connectivity options make it a great choice. Wired or wireless both options are available.
Furthermore, it has a micro SD card option also. At last, you can enjoy music on its inbuilt FM radio. Because of all these options, you never have a shortage of music.
A foldable design makes it easy to carry it in the bag. It has an adjustable steel slide. For an incredible listening experience, headphones can be fit on any head due to their adjustable feature. Soft ear cushions give a smooth touch to the ear.
Ambrane WH-83 headphone is specially designed for a fatigue-free listening experience. For all-day happening musical experience, Ambrane headphone is built for comfort. Its convenient design is easy to wear and when you put it on your head you feel that headphones are not heavy.
On the right side of the earcup, all the controls are placed. Change music, attend calls, or do anything else all the functions are easily accessible on its earcup.
Pros
Foldable design
Build with Bluetooth 5.0
40 mm drivers
Cons
Only 5 hours battery life
No sweat resistance features
Why Should You Buy Bluetooth Earphones?
Wired earphones are now old gadgets. People are spending money on Bluetooth earphones. Nowadays on a budget, you can buy good Bluetooth wireless earphones.
The best thing about Bluetooth earphones is that they don't have tangled wires problems.
In wired earphones when you take the earphones out of the pocket, their wires get tangled together, due to which you have to spend some time arranging the wire properly.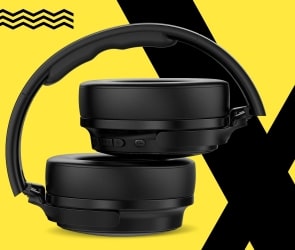 In Bluetooth earphones, you don't have to face the issue of tangled wires.
Due to their small size, they are easy to carry. They don't need a wire to play a sound so you can put your mobile phone anywhere in the range of Bluetooth. It gives you the freedom to roam easily.
Nowadays the price of Bluetooth earphones is not high even under 1000 you get good quality Bluetooth wireless earphones. In our list, you get the best Bluetooth earphones under 1000 in India.
Buying Guide For Best Bluetooth Earphones Under 1000
When you are going to buy Bluetooth earphones under 1000 then you know that you are not getting all the topmost features of wireless Bluetooth earphones but there are some features that you need to see before buying the best Bluetooth headphones.
A Bluetooth earphone with all these features is a good choice. Apart from a mobile phone, the earphone is one such thing that people use in their daily life.
People use earphones at different palaces as some use them at the office for better concentration, some use them while traveling, some people use them while gaming, etc.
Companies show that their earphones are best but we know it is not true and all earphones are not best. Only a few earphones are valued for money earphones.
Sound quality, drivers, charging time, battery backup, water resistance, there are so many features you need to see in Bluetooth earphones. A buyer is not able to see all these features in detail so we have created this list of the best wireless earphones under 1000.
Sometimes it becomes difficult to choose the best Bluetooth earphones in your budget. There are so many options available in the market. Now we are going to describe some features which you need to take care of when you buy budget Bluetooth headphones.
If you are a newbie about wireless earphones and don't know much about them then this buying guide will definitely help you.
1) Sound Quality
For any person when they buy earphones first thing, they check the sound quality of earphones. Sound quality for a user also depends on the type of earphone used like a person who listens to music on high sound then for that high bass Bluetooth earphone would be the first choice.
If you are using Bluetooth earphones for calling purposes then the mid-range sound is enough for you. It is clear that when anyone buys a wireless headphone and spends some money on it then in return, they want good quality sound.
Before purchasing Bluetooth earphones, it would be good if you check the sound quality of the earphones. Nowadays due to advanced technology companies are giving quality sound in Bluetooth earphones.
2) Connectivity
For Bluetooth, earphone connectivity is the most important thing. Bluetooth 5.0 is the latest Bluetooth technology in headphones. If you face a call drop then Bluetooth connectivity is the main reason behind it.
People don't like any type of interruption while they are listening to their favorite song. When you talk and can't hear the sound properly then you can imagine that how irritating it will be. Earlier time Bluetooth technology was not advanced so people had to face all these problems.
Now with technology improvements, Bluetooth connectivity is getting better with time. In Bluetooth 5.0 all these connectivity issues are not found or rarely found.
3) Bluetooth Range
We all know that when we listen to music on wireless Bluetooth earphones then we don't need to carry mobile phones with us. Do you ever think that how much range a Bluetooth earphone covers?
Earphones that are equipped with Bluetooth 5.0 cover 10 meters or 33 ft area. After this range, you face a connectivity problem. 10 meters are enough to cover a house.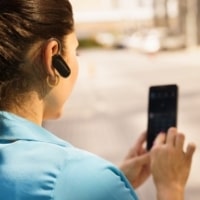 4) Weight
Bluetooth earphones don't have wires so people wear them around the neck due to this it's another name is neckband. People carry them in the neck for hours and for this their weight should below.
Lightweight earphones should be your priority when you buy earphones under 1000 in India. Companies know this situation so they are making lightweight Bluetooth earphones.
The benefit of low weight is that when you wear them for a long time, they don't feel heavy and the neck will not face any pain.
5) Comfort
Who wants an uncomfortable earphone? A comfortable earphone can be worn for a long time. To make earphones comfortable companies are doing all possible things.
For different size of the ear, earphone comes with different ear cups so you can choose a perfect ear cup according to your ear. Companies are putting more effort on-ear cushions and padding.
Some Bluetooth earphones are designed to work in sweat conditions like in the gym. The water-resistance feature makes them more comfortable to wear in the gym or running.
6) Frequency Range
Most people when they buy Bluetooth earphones, don't pay attention to frequency range because they don't know what it is?
Frequency is responsible for what we hear. It is measured in Hz (Hertz).
Every sound has its own frequency range. A human being can hear frequencies from 20 Hz to 20 kHz. The sound that has lower or higher frequency from this range are not audible by a human.
When you see any box of earphones, they have clearly mentioned the frequency range and on most earphone box 20 Hz – 20 kHz is the common range. Some headphones allow to 25 kHz frequency range.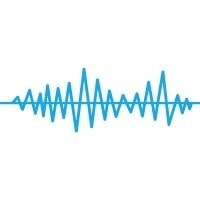 How to Connect Bluetooth Earphones to Mobile?
If you want to connect an earbud with your mobile or any other device then the below process is the same for all earbuds.
First, take out earbuds from their cover.
Now press the power-up button for few seconds. LED light on both earbuds will be turned on.
Now, wait for 5-10 seconds for the pairing process of both earbuds. When the pairing process will be finished the LED light on one earbud will be turned off.
Now turn on the Bluetooth on that device which you want to connect with your earbuds. Press on earbud Bluetooth name and connection is successful.
Are Bluetooth Earphones Good For Gaming?
Not all Bluetooth earphones under 1000 are good for gaming. From our list Boult audio probass, ptron bassbuds, and leaf bass Bluetooth earphones are good for gaming. There is an issue in cheap Bluetooth earphones that they face latency issues while gaming. Big budget Bluetooth earphones don't have any sound latency problems.
Are Bluetooth Headphones Allowed on Planes?
Yes, Bluetooth headphones are allowed on the plane. Short-range Bluetooth accessories are allowed in the plane and Bluetooth earphones are considered as a short-range accessory. You can use mobile to listen through Bluetooth headphones in airplane mode on the plane.
How to Charge Bluetooth Earphones?
Bluetooth earphones work on battery so they need the power to work. Every Bluetooth earphone under 1000 has a different battery capacity so their battery life is different. Bluetooth earphone with long battery life is always a good option to buy.
In our list, Boult probass Bluetooth earphone has 12 hours of battery life that is enough for full-day use. To charge Bluetooth earphones follow the below steps.
Every Bluetooth earphone has type-c or USB charging port.
Put the one point of the charging cable into Bluetooth earphone.
Connect second point of charging cable into charger.
Red color charging indicatior light will blink or keep on while charging.
When charging will be finished red color of the light change into whilte color. Turn off charger and now Bluetooth is ready to use.
Can Bluetooth Earphones Cause Headaches?
Not only earphones, but any earphones, and headphones can cause headaches if you wear them for a long time period. People listen to music on earphones at high volume, this is another big reason that within an hour, you may feel pain inside your ears.
To avoid headaches and pain, you should listen to music at a low volume.
Why Bluetooth Earphone Not Working?
Your Bluetooth earphone is not working, don't worry, here are the common solutions to fix this issue. Fortunately, You can try these solutions by yourself and diagnose Bluetooth connectivity issues.
Bluetooth earphone won't connect if they are out of range. Make sure both Bluetooth devices are in the connectivity range.
Still getting connectivity issue, next thing you can try, reset your phone Bluetooth connection. Clean all Bluetooth connections from phone and restart phone.
Next solution is factory reset Bluetooth earphone. If you don't know how to reset Bluetooth earphone then contact customer suppot of your Bluetooth company, they will guide you.
If none of solution is working then there maybe hardware issue in your Bluetooth earphone, so take Bluetooth earphone to service center for proper solution.
FAQ About Best Bluetooth Earphones Under 1000
Which are the Best Bluetooth Headphones Under 1000?
While creating this list, we have considered many points and when a Bluetooth headphone passes all that point then we have added that headphone to our list.
Boult audio probass is the best Bluetooth headphones under 1000. It has great sound quality with clear sound. Stable and fast Bluetooth connectivity makes it our topmost choice on the list.
Which Brand is Best For Bluetooth Earphones?
There are so many brands available for Bluetooth earphones. From low to high in all price ranges, you get Bluetooth earphones but are they really good?
No, not all brands are good for Bluetooth earphones.
Boult, JBL, Zebronics, Ptron, mivi are some famous brands for budget Bluetooth earphones. They are making quality products for a low price range. If you want to spend more money then Sony, Skullcandy, Sennheiser are some good brands for high-budget earphones.
Which is Better JBL or boAt?
JBL is a well-known brand in the music industry. The boat is making its presence stronger for the past few years. If we compare the headphones of JBL and Boat then JBL is the clear winner. The boat is making headphones in the budget segment. Price of JBL headphones are high but in terms of sound quality, they are far better than boat headphone.
Which is Better Neckband or Earbuds?
Neckbands are built to carry around the neck and earbuds cover only the inner part of the ear. Which is better totally depends on the requirement of the user.
In safety terms, neckbands are safer than earbuds because you can put neckbands in the neck when they are not in use but with earbuds, this is not possible. When earbuds are not in use then you have to keep them safe in their case or in their pocket. Also, when you wear earphones then you have to take care that they don't fall anywhere.
Should I Buy Neckband Headphones?
Neckband headphones are a comfortable choice. They are easy to use. Due to their lightweight, it becomes easy to carry them anywhere. The neckband comes with good battery life. The neckband has different sizes of earcups so it fits in all types of ears.
Are Neckband Headphones Safe?
Neckband headphones are safe in use. they don't emit any type of radiation and also you can carry them around your neck. Unlike earbuds, they don't have any chance of missing.
Are Bluetooth Earphones Waterproof?
No, not all Bluetooth earphones are waterproof. Before buying Bluetooth earphones check their features. If the earphone is waterproof then In features, it will clearly mention.
Final Words
While showing you the best Bluetooth earphones under 1000, we have also described buying guide for them so you can pick the best earphone for you. Under the 1000 price range, you get many options for Bluetooth earphones but most of them are not worth it. In our list, all earphones have good quality sound with good battery life.