Have you recently jailbroken your Amazon Firestick and wondering how to get started? Using a jailbroken Firestick for the first time can be confusing. If yes, this comprehensive guide is for you.
A jailbroken Firestick lets you install apps and services that are not available in the official Amazon Appstore. This opens up many new possibilities.
In this post, I will cover the basics to help you get started. I'll explain how to find and install new apps from third-party sources. I'll recommend some of the best apps and add-ons to try first. I'll also give tips on settings you may want to adjust for privacy or performance.
The key is knowing where to find apps, what apps are worth trying, and how to configure your device. With the right information, you can unlock the full potential of your jailbroken Firestick. Just follow along to learn how to use a jailbroken Firestick like a pro.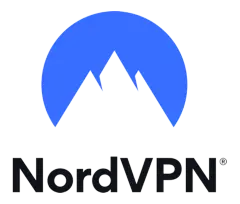 Nord VPN – A secure and fast VPN provider (ON SALE)
Recommended By GeekyMR
"To access the blocked content of streaming platforms or see blocked sites with safety, you need a VPN. After testing different VPNs, we can say Nord VPN is a real value-for-money VPN. It hides your online identity and makes your data safe from hackers. Nord VPN has an exclusive deal for our readers with a great discount."
Get 63% off
How To Use a Jailbroken Firestick For The First Time?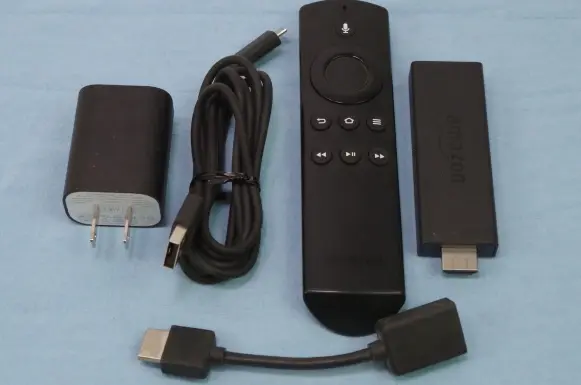 When you have a jailbroken Firestick, you can use it to stream unlimited restricted content on it. Start with installing apps on your jailbroken Firestick. Here is the process of installating an app the Jailbroken Firestick.
Step 1 – Install a File Manager
The very first thing you should do when setting up a jailbroken Firestick is to install a file manager app. A file manager gives you access to the Firestick's internal storage and allows you to easily install APK files.
The two best file manager apps to use are ES File Explorer and Kodi File Manager.
ES File Explorer is one of the most popular and full-featured file manager apps available. It offers an intuitive and user-friendly interface that makes it easy to browse files and folders on your Firestick.
Meanwhile, if you are a Kodi user, the Kodi File Manager that is built into the app itself can also work quite well. While not as fully featured as ES File Explorer, the Kodi File Manager provides the core file management utilities like browsing, opening, copying, and deleting files.
To install a file manager:
Open the Firestick settings and enable "Apps from Unknown Sources"
Download the file manager APK on your computer
Copy the APK to a USB drive and plug into Firestick
Use ES File Explorer or another file manager to find the APK file
Select the APK and install
Step 2 – Install a VPN
Installing a trusted VPN is highly recommended to protect your privacy and security when using a jailbroken Firestick. A VPN encrypts your internet traffic and masks your IP address. Follow these steps to install a VPN:
First, sign up for a paid VPN service like ExpressVPN, NordVPN or IPVanish. These companies offer reliable connections, fast speeds and easy-to-use apps.
Download the VPN provider's Firestick app APK file from their website or APKMirror. Transfer the APK to your Firestick using a USB drive and the File Manager app.
Open the File Manager, navigate to the APK and select it to trigger the installation. You may need to enable installation from Unknown Sources in your Firestick's settings first.
Once installed, launch the VPN app from the Firestick's home screen. Enter your account credentials that were provided when you signed up for the VPN service.
The app will connect and you can then select a server location. Choose a server in a country that provides the streaming content libraries you want. Connect to this server.
The VPN connection encrypts all network traffic between your Firestick and the VPN server. This prevents your ISP from seeing your activity.
With the VPN active, you can then open any apps or services on your Firestick privately and securely. The VPN ensures you remain anonymous.
Periodically check that the VPN remains connected while using the Firestick. Some apps may cause the connection to drop. A VPN is essential protection for any jailbroken Firestick user.
Step 3 – Customize your home screen
A jailbroken Firestick lets you customize the home screen with apps, icons, backgrounds and widgets. Two top options are:
Wolf Launcher – Fully customize tabs, icons, backgrounds and more. Has many style and layout options. Easy to set up.
Firestick Home Customizer – Provides similar customizations as Wolf Launcher. User-friendly interface.
To customize the home screen:
Install Wolf Launcher or Home Customizer via downloaded APK
Open the app and browse available home screen designs/elements
Choose background images, icon packs, widgets like clock, weather etc.
Arrange home screen tabs and icons to your liking
Save your customized home screen layout
Step 4 – Install Apps From Unkown Sources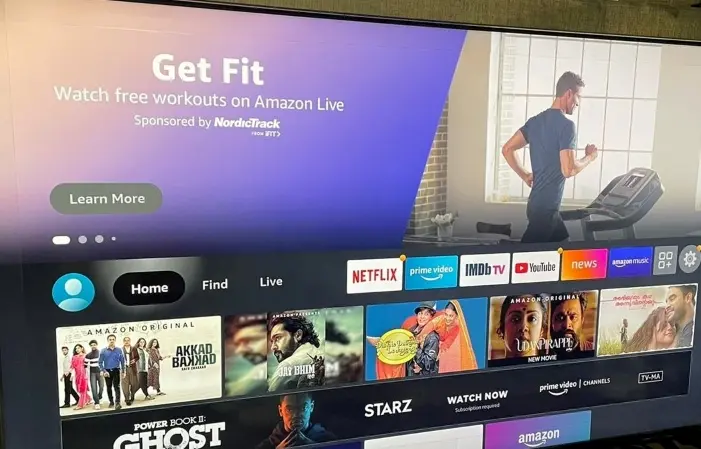 One of the key steps in setting up a jailbroken Firestick is enabling the ability to install apps from unknown sources. By default, Firesticks can only download and install apps available in the Amazon Appstore. To get access to more diverse apps, you need to turn on the "Unknown Sources" setting. Here is how to do it:
From the Firestick home screen, navigate to the Settings menu. Scroll down and select the "Applications" option. Next, choose "Unknown Sources" and turn the toggle switch on to enable this capability. A warning message may pop up about potential risks of enabling this setting. Click "Turn On" to confirm.
You have now enabled your Firestick to install apps outside of the Amazon Appstore. This opens up a world of possibilities in terms of sideloading APK files from other sources. Without the Unknown Sources setting turned on, your Firestick would automatically block any installation attempt from a "non-trusted" source.
With this setting enabled, you can now directly download APK files from websites and app repositories. You will use the file manager app on your Firestick to find and install these APK files. Some sources for APKs include APKMirror, APKPure, and the Aptoide TV store. Apps like Kodi, Cinema HD, Cat Mouse, and many others can be sideloaded.
However, it is important to note that bypassing the Amazon Appstore does present some risks. Apps from unknown sources could contain malware or privacy concerns. Be sure to only download APK files from reputable sites. And always use a VPN when installing or launching sideloaded apps, to keep your identity private. Overall though, enabling app installs from unknown sources unlocks the true potential of your jailbroken Firestick. Take advantage of this capability to customize your Fire TV experience.
Troubleshooting Common Issues of Jailbroken Firestick
Firestick Not Turning on
Ensure that the Firestick is properly connected to a power source and that the power cable is securely plugged in.
Plug the Firestick into a different outlet to rule out any issues with the current outlet.
If possible, try using a different power adapter to see if the issue lies with the adapter itself.
Press and hold the Play/Pause and Select buttons on the Firestick remote simultaneously for about 5 seconds to initiate a restart.
If all else fails, you may need to perform a factory

reset of Firestick

by going to Settings > My Fire TV > Reset to Factory Defaults. Note that this will erase all data on the Firestick, so use this as a last resort.
Wi-Fi Connectivity Problems
Ensure that the Firestick is within range of your Wi-Fi router and that the signal strength is strong enough for a stable connection.
Sometimes, simply restarting the Wi-Fi router can resolve connectivity issues. Unplug the router, wait for a few seconds, and then plug it back in.
Double-check the Wi-Fi network name (SSID) and password entered during the setup process to ensure they are correct.
If possible, connect the Firestick to the router using an Ethernet cable for a more stable and reliable connection.
Go to Settings > Network > Reset to Factory Defaults to reset the Firestick's network settings. Reconfigure the Wi-Fi connection afterward.
App Installation Issues
Go to Settings > Applications > Manage Installed Applications and select the problematic app. From there, clear the cache and data, then try reinstalling the app.
Insufficient storage space can prevent app installations. Delete unnecessary apps or files to free up space for new installations.
If you're installing apps from third-party sources, ensure that the "Unknown Sources" option is enabled in Settings > My Fire TV > Developer Options.
Sometimes, a simple restart can resolve app installation issues. Restart the Firestick by going to Settings > My Fire TV > Restart.
Playback or Streaming Problems
Ensure that your internet connection is stable and has sufficient bandwidth to stream content. Try restarting your router and reconnecting the Firestick to Wi-Fi.
Make sure that the app you are using for streaming is up to date. Go to the App Store, find the app, and select "Update" if available.
In Settings > Applications > Manage Installed Applications, select the problematic app, and clear its cache. This can help resolve playback issues caused by a corrupted cache.
Ensure that the HDMI cable connecting the Firestick to the TV is securely plugged in and not loose.
Perform a restart by going to Settings > My Fire TV > Restart. This can help resolve temporary glitches affecting playback or streaming.
FAQs
Can You Watch Anything on a Jailbroken FireStick?
While a jailbroken Firestick allows you to install third-party apps and access streaming services, it does not provide access to all content for free. Some apps and add-ons may offer pirated or copyrighted material.
Are all Firesticks 4K?
No, not all Firesticks are 4K. Amazon offers different models of Firesticks with varying capabilities and features.
Do You Need a VPN For Jailbroken FireStick?
Yes, using a VPN is highly recommended if you have a jailbroken FireStick. A good VPN is essential to protect your privacy, security and access full content on a jailbroken FireStick without worrying about ISP restrictions
What Happens If I Reset a Jailbroken Firestick?
The jailbreak will be removed and the Firestick will revert back to its original factory settings. Resetting removes the entire jailbreak and takes the Firestick back to its out-of-the-box state. You'll have to jailbreak it again to enjoy the same customizations.
Can I Still Use Official Apps Like Netflix on a Jailbroken Device?
Yes, you can still use official apps like Netflix, Prime Video, Hulu etc. on a jailbroken Firestick. Jailbreaking gives you more control over the device and allows you to install unauthorized apps.
Final Words
Jailbreaking your Amazon Firestick opens up a whole new world of possibilities and customizations for your device. However, it also comes with some risks if not done properly. The key is to follow the jailbreak instructions carefully, install only reliable apps from trustworthy sources, and use a VPN for privacy. Avoid overloading the Firestick with too many intensive apps and make sure to manually update the firmware when required.
Disclaimer: The information provided in this tutorial on GeekyMR Blog regarding "How to use Jailbreak a FireStick for the first time" is purely for educational purposes. GeekyMR Blog, including its authors, does not claim ownership, hosting, operation, resale, or distribution rights to any streaming apps, add-ons, websites, IPTV services, or related content mentioned or referenced within the tutorial. GeekyMR Blog strongly advises users to stream only content that is available in the public domain and ensure compliance with copyright laws, regulations, and licensing agreements in their respective jurisdictions.