If you're looking for a screen recorder, you want to find one that exceeds the rest in terms of quality and the ability to capture amazing content. How can you find the best option?
To some extent, the answer depends on what kind of content you want to create. Do you want to be able to add on-screen text, images, and special effects? Do you want multiple sources for audio? Will you be recording performances, online classes, and mixed content from different sources? Think about what it is that you want to create before you get started.
Basic Features To Look For
Regardless of your particular goals, there are several things that all good-quality screen recorders should have in common. When you're looking for a product, check out third-party reviews and make sure that the recorder you want contains the following features:
Selection of capture area. While you might sometimes want to capture a whole screen, there will certainly be occasions in which you want to capture only a selected portion of it. Keep an eye out for this feature.
Variable audio input. Again, you may or may not need this on every occasion, but if you do want to record with audio, make sure your software allows for this.
The ability to show keystrokes and a cursor. Whether you're creating a tutorial or even just illustrating something for fun that you want to spell out clearly, this can be a useful feature to have.
Options of different formats for saving and exporting. Not all systems are compatible, so it will be useful for you to find a program that allows for saving and exporting to those you want to share your videos.
Top Screen Recorders in 2023
Movavi Screen Recorder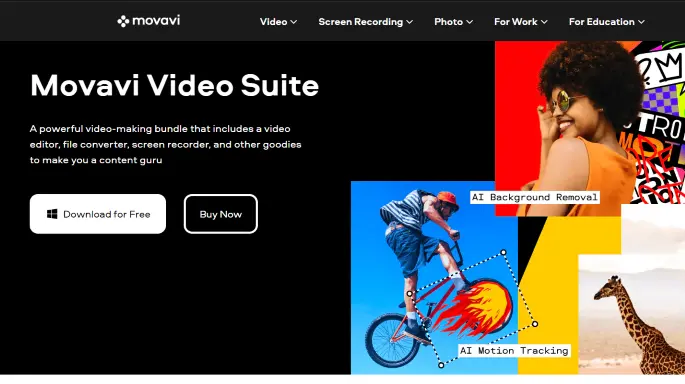 Compatible with Mac and Windows, Movavi's Screen Recorder provides free screen capture software that is super easy to use. With it, you can:
Capture any part of a screen, webcam, or other sources with a single click
Include audio from your computer or a microphone
Capture live streams, online chats, or other apps
Set the recording time in advance for whatever length of time you choose.
Create GIFs from recordings and share them immediately.
Icecream Screen Recorder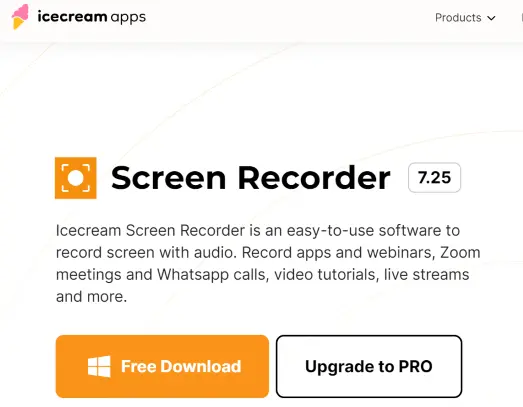 Icecream Screen Recorder is available for Windows or Mac, easy to use, and allows for straightforward editing. With it, you'll get:
The ability to add annotations, as well as draw on videos and add different kinds of shapes and images
Personalized watermarks to create your own brand
Easy online sharing
The ability to save onto your desktop or drive in different formats
iSpring Screen Recorder
The iSpring Screen Recorder is a Windows-only recorder that also offers several features common to the top recording products, including:
The ability to import clips from multiple sources, both audio, and video
Easy sharing across different platforms
A "video proofreader," to fine-tune different components of your videos before you save them
Apowersoft
Another option for Mac and Windows is Apowersoft. In addition to being able to record from different sources, Apowersoft will give you the following features:
The ability to add text, draw on the screen, and add other real-time edits
The ability to schedule recordings at specific times and designate recording length in advance
"Locked recording" if you want to designate one of numerous windows to record, while other windows are open
Spotlight recording, where you can move around a screen to highlight certain features
NCH Debut Recorder
Also making the list is NCH Debut Recorder. One of NCH's biggest advantages is its compatibility. You can save your screen recordings in any of multiple different formats and export it easily. In addition, NCH has other attractive features:
The ability to record screen, webcam, or from other sources
The ability to adjust color and add on-screen effects
Mouse highlighting to track your on-screen movements
NCH Recorder is compatible with Mac and Windows.
Screenflow
If you are new to screen recording, ScreenFlow could be a good choice for you. In providing both a recorder and easy-to-use editor, ScreenFlow will give you plenty of features to make your content stand out, including:
The ability to capture all or any part of a screen
The ability to add annotations and callouts on your screen
27 different animation templates
The ability to record from your screen, camera, and microphone simultaneously
An automatic background remover
The ability to record from different types of apps on a split-view screen
ScreenFlow is compatible with Mac, Windows, and Linux.
OBS Studio
An easy, open-sourced program is OBS Studio. This program gets points for the following features:
An intuitive, easy-to-use interface
Customizable hotkeys
Easy screen capture of choice parts of a screen
OBS Studio is compatible with Mac, Linux, and newer versions of Windows.
Adobe Captivate
Adobe Captivate is a similarly convenient program for businesses that offer many of the same essential features as the other top programs, including:
Interactive customization to allow you to create hotkeys
Audio and video selective capture
A compatible mobile app
Adobe Captivate is compatible with Mac and Windows.
Soapbox
Another reliable option is Wistia's Soapbox. With Soapbox, you'll get several of the standard features :
Standard and split-screen recording ability
Audio or video exporting capability
Inclusion of other sources, including webcam
Soapbox is compatible with Mac and Windows.
Screencastify
If you're looking for a program specifically for Chrome, check out Screencastify. This program will allow you to do the following:
Record Chrome browser activity
Edit and add annotations to your videos
Save videos in your browser
Conclusion
If you're looking for a video screen recorder that is easy to use and includes editing features to create top-notch content, you have plenty of options to choose from. Just think about your priorities for recording, and you should be able to find a good match.