Your new Fire TV keeps updating and you can't watch your favorite show on it. Updates are important to fix bugs and bring new features. But if your Firestick TV is stuck in the update mode, you can't watch anything on it.
The update loop happens when the Fire TV device continually attempts to install a software update but fails to complete the process.
Amazon Fire TV update issue is common and causes interrupts in your streaming experience. However, there are a few simple solutions in this guide to fix its updating issue.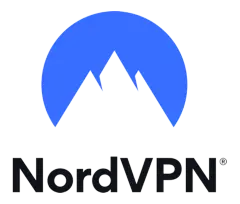 Nord VPN – A secure and fast VPN provider (ON SALE)
Recommended By GeekyMR
"To access the blocked content of streaming platforms or see blocked sites with safety, you need a VPN. After testing different VPNs, we can say Nord VPN is a real value-for-money VPN. It hides your online identity and makes your data safe from hackers. Nord VPN has an exclusive deal for our readers with a great discount."
Get 63% off
How To Fix New Fire TV Keeps Updating?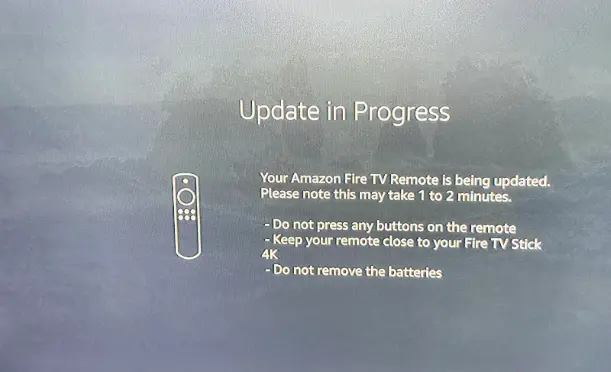 If your Firestick is stuck in an update loop, you should try these fixes.
Check Internet Connection
Disable Automatic Update
Remvoe Corrupted Apps
Restart Firestick
Optimize Storage Space
Check HDMI Port Connection
Check App Update Settings
Check Power Supply
Turn off VPN
Factory Reset
Let's see every fix in detail.
Check Internet Connection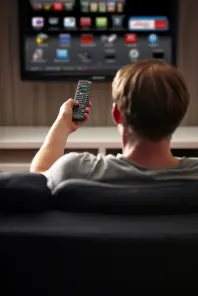 Firestick needs a stable and high internet connection to run smoothly and update itself.
Whenever your Firestick device gets a new update, its automatic update feature starts updating the Firestick device (if the automatic update is on). But if the internet connection is not good, it won't give proper speed to download updates on the Firestick TV and its update process is stuck in the loop.
To fix the internet issue make sure the speed of the Wi-Fi connection is high. Change the location of the Wi-Fi device to get better speed. Try different locations and wherever you get high speed, keep the Wi-Fi there.
Disable Automatic Update
In the Firestick device, there is an automatic update function. If this function is on, it will start updating the Firestick device whenever any new update is released. To fix the Fire TV keeps updating issue, you should turn off automatic update.
Go to the setting menu of the Firestick.
In the setting menu, find the "Preferences" option.
Now go to the privacy setting option.
Now go to "Data Monitoring" and "Automatic Software Updates."
Toggle the automatic updates off to disable it. It will turn off the automatic update and solve the Firestick stuck on updating screen issue.
After disabling automatic updates, you need to check manually for updates for Firestick for a regular period. Because if you don't update the Firestick, you may miss new important security patches and new features in your Firestick device.
Related: How To Install Avast VPN on Firestick?
Remove Corrupted Apps
Sometimes, specific apps on your Fire TV Stick can become corrupted and cause issues during updates.
It may cause due to third-party apps that are not available on the Amazon app store. People download those apps using the sideloading method on the Firestick. If you have downloaded any such app you should uninstall those apps and then try to update the Firestick.
To uninstall the app, go to the settings menu and select the "Applications" option.
In the "Applications" option, you will see the "Manage Installed Applications" option, click on it. Here you will find a list of all installed apps. Now click on the app which you want to uninstall.
Restart Firestick
Sometimes for a difficult issue, a simple solution works. Restart Firestick is a simple solution that may solve the Firestick's stuck on the update screen issue. When you restart a Firestick TV, it clears the software glitches of it.
To restart your Fire TV Stick, go to the settings menu, select "My Fire TV," and choose the "Restart" option.
Wait for the Firestick device to reboot, and then check if the updates proceed without any interruptions. Restarting the device helps clear the temporary cache, refresh system processes, and resolve minor update-related problems.
Optimize Storage Space
Insufficient storage space on your Amazon Fire TV Stick can disturb the update process. Apps and cache files take up more space in the Firestick. In the starting apps are few so storage is free but with time the number of apps is increased and storage is reduced.
To optimize the storage space, you need to remove apps from the Firestick. To remove apps, you can follow the process explained in the Remove corrupted app section. By removing unnecessary apps, you can make free storage of the Firestick and fix its updating issue.
Check HDMI Port Connection
If the Firestick is not connected to the HDMI port properly, it will cause issues. Firestick won't work properly and it will start showing different issues. To fix this, remove the Firestick from the HDMI port and reattach it. Make sure it is not loose.
Check App Update Settings
In Fire TV some apps have their own automatic update settings. Their setting may conflict with Fire TV automatic updates.
You need to turn off the app's automatic update setting. Go to the "Manage Installed Applications" option and click on the particular app which you want to disable automatic updates. You can turn off automatic updates for every single app.
Check Power Supply
For a reliable power supply, it is recommended to connect your Fire TV Stick directly to a power outlet using the supplied power adapter. While using USB ports on TVs or other devices to power your Fire TV Stick is convenient, these ports may not always provide sufficient power.
Insufficient power supply can lead to disruptions during updates. By connecting the Fire TV Stick directly to a power outlet, you ensure a consistent power source, allowing the device to update without any interruptions.
Turn off VPN
If your Fire TV Stick can't update while using a VPN:
Go to Settings > Network > VPN
Turn off the VPN connection
Try updating your Fire TV Stick again
Once the update is complete, you can turn the VPN back on
The VPN connection can sometimes block software updates. Temporarily turning off the VPN allows the Fire TV Stick to connect directly to update servers. This helps ensure the update works smoothly.
Factory Reset
If nothing else fixes the constant update problems on your Fire TV Stick, doing a factory reset might help.
A factory reset erases everything on the device and makes it new.
Before resetting, back up any important stuff you want to keep. To reset, go to Settings, choose "My Fire TV," and select "Reset to Factory Defaults."
Follow the on-screen instructions to reset it. This clears any software issues so your Fire TV Stick has a fresh start.
Why Automatic Updates In Fire TV Are Essential?
Automatic updates play a crucial role in ensuring that your new Fire TV device remains up-to-date and performs optimally.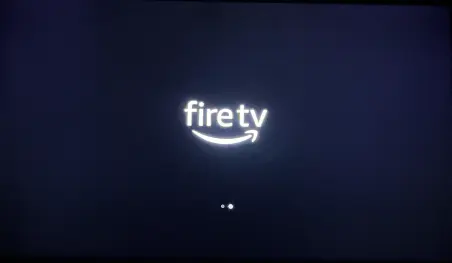 Improved Performance and Stability
One big plus of automatic updates for your new Fire TV is it keeps getting better.
The company sends out regular updates to fix bugs and issues that happen over time. These updates make your device faster and smoother too.
With updates, your Fire TV works better. Apps open faster, videos don't get stuck loading as much, and menus pop up quicker. Everything feels snappier.
Keeping your Fire TV up to date means you get a better experience. You can watch, play, and use apps without as many annoying delays or pauses.
Enhanced Security and Privacy
These days, security and privacy are super important concerns. Automatic updates on your new Fire TV help keep your device and personal info safe.
The updates fix any weaknesses that could let hackers in. They add security patches to stop malware, viruses, and other attacks.
Also, as new security tools and rules come out, the updates let your Fire TV use them. This keeps it current with the latest protections.
So the updates make sure your Fire TV has the defenses it needs. Your data stays secure from threats that may try to steal or damage it.
Automatic updates are key for safety. They ensure your Fire TV and privacy are protected.
Access to New Features and Functionalities
Automatic updates for your new Fire TV let you use cool new features.
The company adds new things and makes improvements in the updates. This makes your entertainment experience even better.
The updates might make the menus easier to use and navigate. They may add new sections that help you find more shows, movies, or apps to enjoy.
Can You Manually Update Fire TV?
Yes, you can manually update your Fire TV device if an update is available. Here's how you can do it:
Ensure that your Fire TV device is connected to the internet.
From the home screen of your Fire TV, navigate to the top menu and select "Settings."
In the Settings menu, scroll to the right and select "My Fire TV" (or "Device" on older Fire TV models).
On the next screen, scroll down and choose "About."
In the About menu, select "Check for System Update" (or "Check for Updates" on older Fire TV models).
At this point, your Fire TV will check for any available updates. If there is an update available, it will be downloaded and installed automatically. The device may restart during the update process.
If there are no updates available, you will see a message indicating that your Fire TV is up to date.
FAQs
How Long Should a Fire TV Update Take?
The duration of a Fire TV update can vary depending on several factors, such as the size of the update, the speed of your internet connection, and the performance of the device itself. In general, a typical Fire TV update should take anywhere from a few minutes to around half an hour.
How Long Does Fire TV Take To Start?
Most Fire TV devices take 30-60 seconds to fully boot up and show the home screen. This includes the time from pressing the power button to being able to launch apps.