Welcome to our guide on how to reset Firestick without remote or WiFi connection. The Amazon Firestick has revolutionized the way we stream our favorite shows and movies, but what happens when you find yourself without a remote or an active internet connection? Fear not, as we have the solution for you.
In this comprehensive tutorial, we will explore alternative methods to reset your Firestick, ensuring a fresh start even without a remote and Wi-Fi connection. Whether you misplaced your remote, or you're in a location without Wi-Fi, we'll walk you through step-by-step procedures to perform a factory reset on your Firestick, using easy and quick techniques.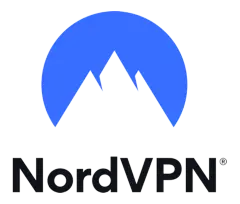 Nord VPN – A secure and fast VPN provider (ON SALE)
Recommended By GeekyMR
"To access the blocked content of streaming platforms or see blocked sites with safety, you need a VPN. After testing different VPNs, we can say Nord VPN is a real value-for-money VPN. It hides your online identity and makes your data safe from hackers. Nord VPN has an exclusive deal for our readers with a great discount."
Get 63% off
Easy Methods To Reset Firestick Without Remote or WIFI
Method 1 – Use HDMI-CEC Port
Losing your Firestick remote can be quite a hassle, but fear not! There's a simple solution to reset the Firestick device without a remote or WiFi. By enabling the HDMI CEC port, you can regain control and reset your Firestick. Let me guide you through the process.
Firstly, ensure that your TV is turned on and then disconnect the Firestick. Give it a brief pause of around 30 seconds before reconnecting the device. This step allows the Firestick to refresh and prepare for the next setup.
Now, it's time to locate your TV remote. TV remote is different from Firestick remote.
With it in hand, access the TV's menu, options, or settings. Look for the HDMI-CEC feature, which may be located under different names depending on your TV brand. This technology enables communication between devices connected via HDMI.
Once you've found the HDMI-CEC option, make sure to switch it "on." This step enables the interaction between your TV remote and the Firestick, granting you control over the device.
With HDMI-CEC successfully enabled, you can now use your TV remote to navigate and control the Firestick. It's a convenient way to manage your Firestick device without the need for a Firestick remote.
To proceed with the reset, head over to the Firestick's Settings menu.
Select "Device" from the options and then choose "Reset to Factory Defaults." This action will restore your Firestick to its original settings and it will erase any customized preferences or installed apps.
Before initiating the Firestick device reset, please bear in mind that the process may take a few minutes to complete. Stay patient as your Firestick undergoes the reset procedure.
Method 2 – Use Amazon Fire TV App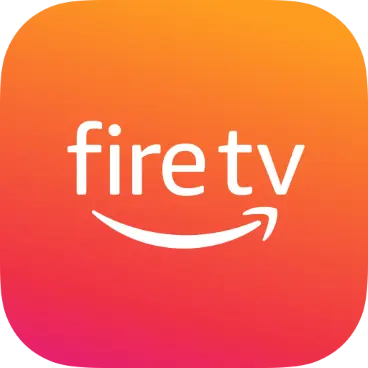 Whether you've misplaced your remote or encountered technical limitations with your TV, this solution is a game-changer.
Download the Amazon Fire TV App from the Google Play Store or Apple App Store on your Android or iOS device.
Open the app and sign in using your Amazon account credentials.
The app will automatically search for Fire TV devices on your network.
Select your Firestick from the list of available devices.
On your TV screen, a 4-digit code will appear. Enter this code in the app to establish a connection.
Use the directional pad within the app to navigate to the Settings menu.
Look for the "My Fire TV" or "Device" option, depending on your Firestick's software version.
Scroll down in the menu until you find the "Reset to Factory Defaults" option.
Tap on it to initiate the reset process.
A warning message will appear, notifying you about the deletion of all your data and settings.
Confirm your decision by selecting "Reset" or "Yes" if you're sure you want to proceed.
The Firestick will now begin the reset process, which may take a few minutes.
Method 3 – Use Keyboard
Are you looking for a hassle-free way to reset your Firestick without the need for a remote control? Here is a simple and efficient method that will have your Firestick back to its original settings in no time without using the Firestick remote.
Step 1:
To connect the keyboard to the TV, you'll need to perform a factory reset on your TV. For every TV model, the reset process is different.
With a quick online search, you can find the specific instructions for your TV model and year and its resetting process. Also, you can contact the customer care service of your TV brand and they will guide you through the TV resetting process.
Step 2:
Once your TV has been successfully reset, it's time to connect a keyboard to your Firestick TV.
You have the flexibility to choose between a wired or wireless USB keyboard, depending on your preferences.
Step 3:
Firestick works with a keyboard. When the keyboard is connected to Firestick, go to the "My Fire TV" option.
Head over to the device's settings menu, where you'll find the option to "Reset to Factory Defaults." Click on it to factory reset Firestick TV without remote and WIFI.
Method 4 – Using Ethernet Cable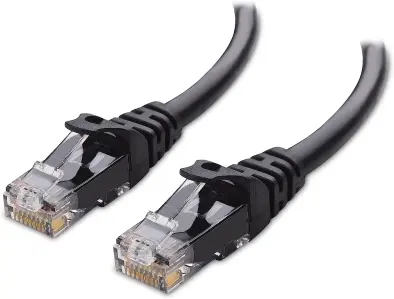 No more digging through couch cushions or searching for hidden remotes. This user-friendly approach puts you in control and ensures a stress-free reset process.
To establish an internet connection using an ethernet cable, follow these simple instructions:
Locate an available ethernet port on your TV and insert one end of the ethernet cable into it.
Take the other end of the cable and connect it directly to your router.
At this point, you can power off your TV and then power it on again using the dedicated button located at the back. Your TV should now detect the wired connection.
Congratulations! You are now successfully connected to the internet through your TV.
Now that your TV is online, let's explore how you can use the Fire TV app as a temporary remote control, just like we discussed earlier. It's a convenient alternative when you don't have a physical keyboard at hand.
Read also – Safe Way To Jailbreak a Firestick
What Buttons Reset Amazon Firestick?
Back Button + Right Button + Menu Button
For about 10-15 seconds, press and hold the Back button (the button with an arrow pointing left), the Right button (the button with an arrow pointing right), and the Menu button (the button with three horizontal lines) simultaneously. This will start the reset procedure.
Settings Menu Reset
Alternatively, depending on your Firestick model, navigate to the "Settings" menu and select the "My Fire TV" or "Device" option. Then, select "Reset to Factory Defaults" or "Reset" and confirm the reset by following the on-screen prompts.
Read also – How To Factory Reset HP Laptop?
How Do I Pair My Unresponsive Firestick Remote?
Ensure that the batteries in your remote are not depleted. Replace them with fresh batteries to eliminate the possibility of a power issue.
Unplug the power cord of your Firestick from the power outlet and wait for about 10 seconds. Then, plug it back in and allow the Firestick to boot up completely.
If the

remote is still not responding

, try re-pairing it with the Firestick. Hold down the Home button (the one with the home icon) on the remote for roughly 10 seconds to accomplish this. This should start the pairing procedure. Wait for the Firestick to reconnect with the remote. An on-screen notification showing that the remote is connected may appear.
FAQs
Can a Fire Stick Reset Itself?
No, a Firestick does not reset itself automatically. The reset process requires manual intervention from the user.
Is There a Universal Remote For Firestick?
Yes, there are universal remotes available that are compatible with Amazon Firestick. These remotes are designed to work with multiple devices, including Firestick, and provide an alternative to the original Firestick remote.
Can The Amazon Fire TV Stick Be Used With Any TV?
Yes, the Amazon Fire TV Stick can be used with any TV that has an HDMI port and supports a minimum resolution of 720p (high-definition). Most modern TVs meet these requirements, including LED, LCD, and some older plasma TVs.
Final Words
Reset Firestick without remote or WiFi can be a challenging task. However, with a few alternative methods, it is still possible to accomplish. By utilizing the physical buttons on the Firestick device or using the Fire TV app on your smartphone, you can navigate the menu and perform a factory reset.
Additionally, connecting your Firestick to a mobile hotspot or using an ethernet cable can provide a workaround for the lack of Wi-Fi. Remember to follow the step-by-step instructions carefully. With these solutions in mind, you can successfully reset your Firestick and overcome any obstacles that come your way.