People hunt for the best TV packages to get movies, sports, entertainment, sports, and other channels. In the past, when there was only a cable TV provider, people didn't have many choices. They had to watch what their cable TV operator offers.
But now firestick and other devices have changed the TV industry. Nowadays every household can choose their set of channels. TNT is a very popular entertainment channel in the USA. But it also broadcasts sports events, news, and more. TNT provides good content to keep its viewers hooked to the television set.
But what when you don't have cable TV and use firestick. How to watch TNT on firestick for free? Here is the detailed guide about streaming TNT on Firestick.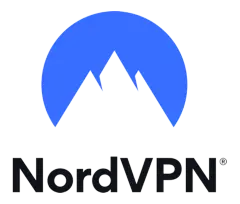 Nord VPN – A secure and fast VPN provider (ON SALE)
Recommended By GeekyMR
"To access the blocked content of streaming platforms or see blocked sites with safety, you need a VPN. After testing different VPNs, we can say Nord VPN is a real value-for-money VPN. It hides your online identity and makes your data safe from hackers. Nord VPN has an exclusive deal for our readers with a great discount."
Get 63% off
What Is TNT?

Before starting to discuss how to watch TNT of firestick for free, let's first get the history and detail of TNT.
TNT is one of the biggest TV channels in the USA. TNT is a short form on turner network television. Warner media studios are the present owner of TNT. In 1988, TNT was introduced to people to broadcast movies and TV series.
With time TNT has added sports, and news to its broadcasting service. TNT has nearly 100 million subscribers. If you want to watch the UEFA champion league or European football cup, get TNT on your firestick or cable TV.
TNT is only available in the selected countries. If TNT is not available in your country, you can still watch it by using a VPN service. NORD VPN bypasses regional restrictions to get TNT.
Popular Shows on TNT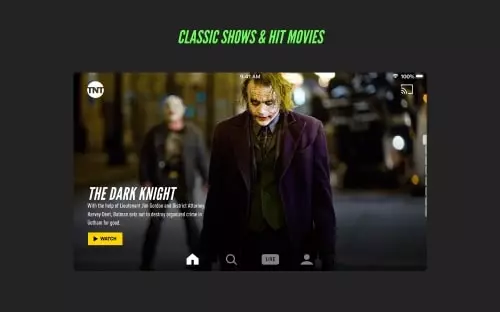 Good Behavior
Leverage
Claws
Dark blue
Raising the bar
The last sheep
Legends
The Librarians
The grid
Transporter
Cold justice
Animal kingdom
Inside Story
WCW Monday Nitro
Is TNT on Firestick?
Whether you want to watch a movie, a TV show, or sports, TNT is the right option to watch them. TNT is available on the firestick. If you have a subscription to cable TV, you can watch TNT on firestick.
How To Watch TNT on Firestick For Free?
New firestick users find it difficult to install and watch TNT on firestick for free. But this process is simple. TNT app is available on the Amazon app store. From there you can download and install TNT on Firestick.
For this, you need an active cable connection network. Here is the detailed process.
Step 1
Connect the firestick to the TV input ports. Turn on the TV. Make sure both TV and firestick are connected to the internet service. A high-speed connection streams programs without buffering.
Step 2
Tun on the firestick and go to its home screen. Here, go to the search option and type TNT in the search bar.
Step 3
Pick the right TNT app from the search result. Now click on the get button to download it on firestick. It will be installed within a few minutes.
Now go to the app section of the firestick and open TNT app. You can move the TNT app on the home screen of the firestick.
Check also – How To Watch Yellowstone on Firestick For Free?
How Do I Activate TNT on Firestick?
Once TNT is installed into firestick, you need to activate your account on TNT to watch or stream it on firestick.
Open the TNT app on the firestick.
You are using it the first time after installation so there will a sign-in option.
Click on the sign-in and you will see a unique code on the screen. This unique code helps you to activate TNT on a firestick.
Now copy the code and open a web browser on a mobile or PC.
Open tntdrama.com/activate to activate the TNT service on firestick.
When you open this URL, here you will see select your device option. Here you need to select Amazon Fire TV and click on continue.
Now it's time to paste the activation code, we copied earlier on the firestick.
After entering the code, press the submit button.
Now go to the Amazon fire TV and close the TNT app, if it is opened. Now again open the app to enjoy shows, movies, and sports on the TNT app.
Why TNT App Not Working on Firestick?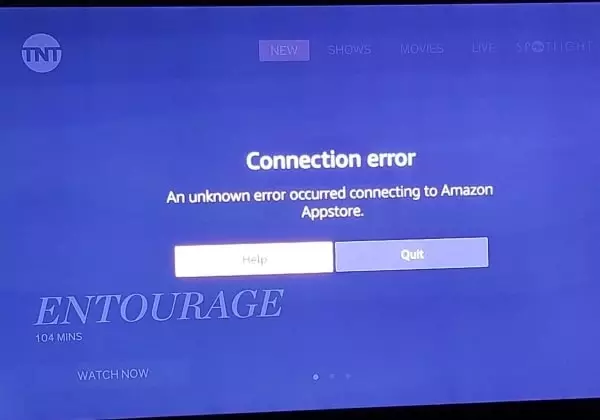 TNT is an app for firestick that is designed to stream shows, sports, movies, etc. In this competitive market, people don't want any interruption in their entertainment.
Maybe the TNT app doesn't support your region so it won't work on the firestick. If you start the TNT app on the firestick and it shows the app won't support your region, means there is no problem with the installation.
You just need to get VPN for the firestick and change the country location and start using the TNT app.
The TNT app won't work if there is any software bug in the app. The best solution for a bug is to uninstall the app from the firestick and again reinstall it.
Also, check if there is any update regarding firestick OS or not. Sometimes old OS causes app crashes on firestick.
How Do I Get TNT on My Firestick Without Cable?
Many people don't have cable TV subscriptions so they might be looking for other ways to get TNT on firestick without cable. If you have any of the streaming services that are mentioned below, you can watch TNT without cable on Firestick.
Sling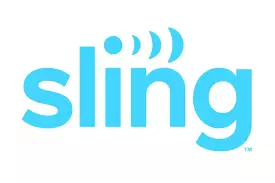 Sling is the best way to watch TNT without a cable connection. Heavy cable bills can't be affordable for all people. Here sling comes as a budget-friendly solution. Sling has 2 different plans – Sling blue and Sling orange, you can buy any plan both are cost-effective.
Sling offers a free trial before buying its plan. So, if you aren't satisfied with the Sling service, you can cancel its free trial.
With Sling, you can access the on-demand content of TNT anytime and anywhere.
People who travel a lot will find it better to find a subscription to a streaming service rather than a cable network. Just plug the firestick into the hotel's TV or any other place and start watching TNT shows.
YouTube TV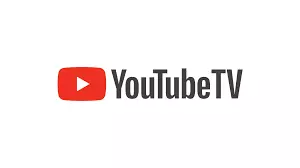 YouTube TV has similar plans to sling. YouTube TV is a fast-growing streaming platform. For cord-cutting people, YouTube TV is an interesting platform.
Here you may watch TNT, ESPN, local channels, movies, sports, and many more. Unlimited DVR storage is the biggest advantage of YouTube TV. You can store as many movies, shows, and matches, as you want.
YouTube TV is compatible with firestick and other devices like Roku, Android Chromecast, etc.
Hulu
Hulu is a good way to stream TNT on firestick without a cable connection. Hulu supports live TV broadcasts for its users.
You can buy a plan as per your requirement. Every plan has different benefits. If you want to try its plan before buying, get Hulu's 7-days free trial. Hulu free plan contains ads. Premium plans remove ads from Hulu.
 Hulu has limited storage options. You can store 50 hours of content on its DVR storage.
The good thing about HULU is you can watch 2 streams simultaneously. If your family has 6 members, all of them can use Hulu simultaneously. This makes Hulu an affordable option.
How Can I Watch NBA on TNT For Free?
TNT is home to hit shows. But if you want to know what the latest is happening in the NBA, TNT will tell you. NBA on TNT telecasts all highlights of sports. For 3 decades, it is broadcasting news about sports.
Hulu is the best way to watch NAB on TNT. Its stream quality is good. You can watch all episodes of NBA on TNT on Hulu. Get its free trial to experience its quality.
Sling TV is another good option to watch live streams of the NBA. If you have a subscription to sling TV, you can access TNT free on it. You don't need to buy any extra packs for TNT on Sling TV.
Frequently Asked Questions
Is TNT Free on Firestick?
TNT is free and available on firestick. Go to the Amazon app store and download TNT for the firestick. Install it and open it and start watching your favorite TNT shows on it.
Does TNT Have a Free Trial?
TNT is not a streaming service so they don't have any free trial. You get TNT with any cable connection or any other streaming service. If you have a free trial of Hulu or any other streaming service, you can watch TNT for free.
Does YouTube Have a TNT Channel?
YouTube has a TNT channel. Here you can watch clips of TNT shows. Full episodes are not uploaded there. You can get ideas for shows here. If you have a YouTube TV subscription, you can watch all shows on TNT for free.
Can You Watch TNT on Amazon Prime?
TNT is available on amazon prime. Go to the amazon prime store and download TNT from there and start watching shows on TNT.
Conclusion
TNT is a popular TV channel in America. Cable TV users can watch it on the TV. But after reading this guide, you know how to watch TNT on firestick for free. Firestick users can watch all shows on TNT. This guide contains all information about watching TNT on firestick.
Related Posts