Kingston is a well-known brand name for storage devices. When Kingston entered in headphone market there was doubt in many people's minds that how would it perform in this market but with its good and budget headphones range Kingston is also becoming popular in the headphone market. In this article there is a detailed review of Hyperx cloud 2 pubg gaming headphones, so you can decide that it is good for gaming or not.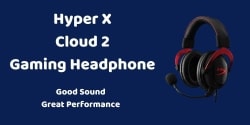 Hyperx cloud 2 in Kingston's budget-friendly and consumer-focused headphone series. This headphone was launched last year.
From launching it becomes the favorite headphones of gamers. Like its predecessors, HyperX cloud 2 is stylish in look. It works with all gaming platforms like a computer, play station, Xbox, and mobile.
Gaming headphones can also work as regular headphones. Sound quality is clear and we can easily listen to the low and high points of music.
For gaming headphone, two things are important first is sound quality and how long headphone is comfortable to use and in both Hyperx cloud 2 gaming headphones for pubg collects full point.
Specifications of Hyperx Cloud 2
3.5 mm jack for 2.0 stereo sound
USB 7.1 surround sound card
Volume control device
53 MM Drivers
Frequency 15Hz – 25000 Hz
Noise-canceling via an inline sound card
Echo canceling via an inline sound card
Design and Style
The design of Hyperx cloud 2 headphones is not similar to regular gaming headphones. In other gaming headphones, we see sharp lines with bright colored highlights and a glowing logo but Hyperx cloud 2 headphones for gaming has a simple and polished design with a leather cover and mat finish. Mike is detachable which makes it more useful to take enjoy the movie.
To make headphones easier to use Kingston's put all control on its USB sound card. It is an over-ear headphone and its ear cushioning is made of memory foam so you can use it for long use.
To give a premium look leather material is used in it which gives a premium look at this budget gaming headphone.
After detaching the mic to cover its hole headphone comes with a small rubber plug.
You can move earcups in or out easily by adjusting their solid metal joints. The headphone is divided into two parts one is a headset and the second is the sound card.
This wired headset consists 3.5 mm plug and short cable while the sound card cable is long and all controls are on the sound card not on the headset. In the design department, It gains 9 points out of 10.
Controls on Hyperx Cloud 2
Like I said earlier its controls are on a USB sound card. On this, you can control the mic and volume level and also a dedicated button to activate Dolby 7.1 surround sound.
For gaming steamers have to pause their mic much time during live streaming for this they put a mute switch on the side of the inline remote.
In one click it completely disables the mic. After a few uses, you get familiar with buttons and they are easy to use so from starting you feel comfortable with buttons.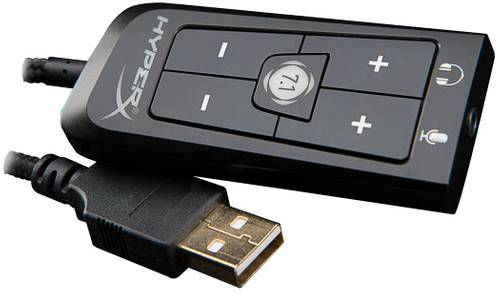 Comfort
Hyperx cloud 2 headphone is the most comfortable headphone in this budget range.
I tried this 2-3 full days and I didn't feel any pain in the ear. The headband is covered with leather which holds headphones in one place. Ear cups use memory foam for comfort use on-ear for long use.
They easily feet on any ear and not feel too tight. For a big ear, it is also comfortable without any unnecessary pressure.
Hyperx cloud 2 headphone comes with two different ear cups leatherette and velour. Ear cups and headband both are equally well padded.
The pressure of headphones spreads equally on the ear so during long use you don't need to move your head to adjust headphones.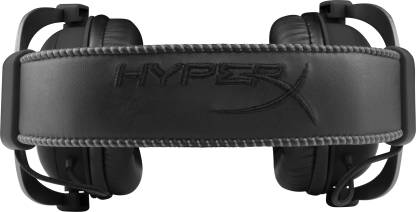 The Sound Performance of Hyperx Cloud 2
The headphone is built to get the full enjoyment of games but you can use it for movies or music also.
7.1 virtual surround sound is only available for a computer not for mobile phones because to enable surround sound we have to use a sound card that is only connected to pc. The sound card converts all the incoming music into stereo sound.
For a gamer, it becomes important during the game that he can notice all the incoming sounds like footsteps, bullet sounds, grenades, vehicle sounds.
Sound direction is important for the gamer and in this department hyperx cloud 2 gaming headphones get full marks. Kingston is using its own technology to regularly improve sound quality.
When it is connected to the computer, we can enable its surround sound 7.1 by pressing a dedicated button on the USB sound card.
To produce surround sound, it mixes the sound of both the left and right channels. Although it calls this mixing is surround sound but we know that good surround sound cannot be produced by only two channels. But this doesn't make any impact on its awesome sound quality.
Sound card plays an important role while playing a multiplayer game on computers, it measures incoming chat volume of other players and when it feels the game sound is high and chat sound is low it automatically increases chat sound.
Besides gaming headphone is bass and treble are well balanced to listen to music. Sound quality is great so it becomes easy to understand gaming sound clearly.
Overall while playing the game on it I feel that the headphone sound is rich and good enough. Louder sound like gunfire is crisp and softer sound like enemy footsteps are easily audible.
When you enable 7.1 surround sound you can enjoy gaming sound more but sometimes with surround sound you may get confused that sound is coming from which direction. So, it would be better if you disable surround sound while playing games.
Microphone
Microphone quality is good and you can easily remove it from headphones if you don't want to use them but after removing keep them in a safe place otherwise, there is a chance that maybe you lost them.
With its flexibility, it is easily adjustable according to your face position. With inline card support, it performs noise cancellation and echo-canceling but sometimes noise cancellation doesn't work well.
Build Quality
Build quality of Kingston hyperx cloud 2 is durable. It is flexible so you can easily adjust it on small or big any type of head.
Padding on the headband is covered with lather which helps to keep it in one place while using. It includes padded ear cups, a long braided cable, and an aluminum frame with a leather cover. Kingston manages to give good build quality in the budget segment with premium looks.
Final words
Hyperx cloud 2 pubg gaming headphone is the best choice for a budget headphone for gaming. It looks like well-built premium headphones and the sound quality is superb for gaming.
For noise cancellation and echo canceling it needs a sound card. Its 7.1 surround sound is good to listen to music but not for gaming. Overall it is Hyperx cloud 2 is a good gaming headphone that all gamer wants.