Are you a passionate news enthusiast on the lookout for an exhilarating way to stay informed? Look no further, as we unveil the ultimate guide on how can I watch CNN on Firestick for free. Yes, you read that right! This comprehensive guide will walk you through the exciting world of CNN, one of America's most prestigious news channels, right on your Firestick device.
Imagine immersing yourself in the captivating news coverage of CNN, delivered by renowned journalists such as Wolf Blitzer, Jake Tapper, Erin Burnett, Anderson Cooper, Don Lemon, Chris Cuomo, and countless others. With their in-depth analysis, breaking news updates, and thought-provoking debates, staying connected to the world has never been this thrilling.
But wait, there's more! We'll explore various ingenious methods and services that allow you to watch CNN on your Firestick, all without spending a penny. So, let's dive in and find ways to install and watch CNN on Firestick for free.
How Can I Watch CNN on Firestick For Free?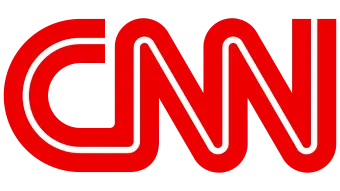 Installing CNN on Fire TV is a quick and easy process for users. Officially available on the Amazon App Store, Fire TV users in the United States can enjoy the benefits of the CNN app. To install the app, follow these steps:
Ensure that your Fire TV is connected to a WiFi network. Navigate to the Find menu and select the Search tile.
Using the on-screen keyboard, enter "CNN" and select it from the suggestions that appear below.
On the search results page, click on the CNN tile.
You will be redirected to the channel info screen. Here, select the "Get" or "Download" option.
Wait for a minute or two while the CNN app downloads to your Fire TV.
Once the download is complete, select "Open" to launch the CNN app and start accessing its content.
By following these steps, you can quickly install the CNN app on your Fire TV and stay updated with the latest news and information. Please note that this installation process is currently limited to users within the United States.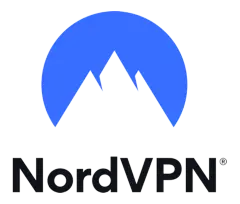 Nord VPN – A secure and fast VPN provider (ON SALE)
Recommended By GeekyMR
"To access the blocked content of streaming platforms or see blocked sites with safety, you need a VPN. After testing different VPNs, we can say Nord VPN is a real value-for-money VPN. It hides your online identity and makes your data safe from hackers. Nord VPN has an exclusive deal for our readers with a great discount."
Get 63% off
Install and Watch CNN on Firestick With Downloader
Experience CNN on your Fire TV even if you're outside the US by following these simple steps. All you need is the Downloader app on your Firestick. We'll guide you through the process of sideloading the CNN apk onto your Firestick with Downloader.
Start by navigating to the Cog icon on the Firestick home screen and selecting it.
Look for the tile labeled "My Fire TV" and click on it.
In the options presented, select "Developer options".
To proceed, click on "Install Unknown Apps".
Locate and click on "Downloader" and ensure that it is turned on.
Now that you have made the necessary settings adjustments on your Firestick, it's time to sideload the CNN app using the Downloader app.
Launch the Downloader app from the home screen of your Fire TV.
Under the Home tab in the Downloader app, select the URL field.
Using the virtual keyboard, enter the URL for the CNN apk and press "GO".
Allow the server to establish a connection with the Downloader app and download the apk file.
Once the download is complete, a pop-up will appear for installation. Select "Install" to proceed.
After the installation is finished, click "Open" to launch the CNN app. If you prefer to explore later, you can select "Done" to proceed.
A pop-up will appear asking if you want to keep the downloaded CNN apk file. Click "Delete" to remove it.
To confirm your action, click "Delete" again.
How To Activate CNN on Firestick?
Step-by-Step Guide to Activate and Enjoy CNN on Your Firestick
Congratulations on successfully installing the CNN app on your Fire TV! Now, let's get you up and running with some simple steps to activate and start using it:
Begin by navigating to the "Your Apps & Channels" section on your Fire TV. This is where you'll find all the apps installed on your device.
Scroll down until you spot the CNN app and highlight its tile.
Press the Play/Pause button on your Fire TV remote to access the options for the CNN app.
A pop-up menu will appear, and from there, select the "Move to Front" option. This will ensure that the CNN app is easily accessible from your Fire TV home screen.
Return to the Fire TV home screen and launch the CNN app. It should now be prominently displayed for you to open with ease.
Once the CNN app is open, take note of the activation code displayed on your

Fire TV screen

. This code is necessary to complete the activation process.
Using another device (such as a smartphone, tablet, or computer), open a web browser and visit the website https://www.cnn.com/activate.
On the activation webpage, select "Firestick" as your platform of choice for activation.
Enter the activation code you previously noted from your Fire TV screen and click on "Continue to Verify." This step ensures that your activation code is valid.
If your activation code is verified successfully, you will be prompted to select your TV provider and sign in. Once completed, you'll have full access to the CNN app on your Firestick.
Related Articles