If you don't have internet in your home, still you can set up your Tcl Roku Tv. With a few simple steps, you can get through the initial setup process and start enjoying your new Tcl Roku smart Tv. For this, you can use your phone's internet.
In this guide, we'll walk you through how to set up your TCL Roku TV without an internet connection. With its built-in Roku platform, a TCL Roku TV makes streaming your favorite shows, movies, and more easier than ever. The main things you'll need to complete the setup process are the TV remote, power cable, and a mobile phone or tablet to act as a remote during setup.
Can You Use TCL Roku TV Without the Internet?
Roku Tv needs an internet connection to stream content on it. But you can use Roku Tv without the internet with its limited ability. You can't stream online shows and movies on it but there are a few things you can do without being connected to the internet:
You can use Roku Tv as a regular tv and watch content from devices connected to the HDMI ports like Blu-ray players, cable boxes, or gaming consoles.
You can use the USB port to play offline content on Roku. If you have movies and shows in the USB port, you can watch them on the TCL Roku Tv without the internet.
Access free over-the-air TV channels using the built-in tuner and an antenna. You can view local broadcast stations for news, sports, sitcoms, etc.
Cast content from your phone or tablet using the Roku mobile app. As long as your phone and the Roku TV are connected to the same wifi network, you can cast videos, music, and photos onto the TV screen.
Read also – Fix TCL Roku TV Stuck on Recovery Mode
How To Set Up Tcl Roku Tv Without Internet?
Buying a new TV is always an exciting experience. When you take your new TCL Roku TV out of the box, you probably can't wait to get it set up and start streaming your favorite shows. But what if you don't have your internet connected yet? Don't worry – you can still complete the initial setup on your smart TCL Roku TV even without the internet.
What You Need:
Your TCL Roku TV
The TV remote that came with it
The power cable
A smartphone or tablet
The Roku mobile app on your smartphone or tablet (for Android and iOS)
Step 1: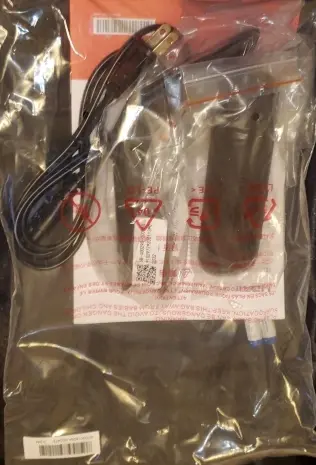 The first step is to connect the power cable that came with your TCL Roku TV. Locate the power input on the back of the TV unit.
Connect the power cable to this input, then plug the other end into an electrical outlet. Use the power button on your TV remote to turn on the TV. You should see the Roku welcome screen.
Step 2:
You'll need the Roku mobile app to use your smartphone or tablet as a remote during the setup process. This mobile app will help you to connect to TCL Roku TV without the internet.
It is available for both Android and iOS devices. Download the free Roku app from the Apple App Store if you have an iPhone or iPad, or from the Google Play Store if you have an Android device.
Make sure to download the official Roku app, don't download any mod app. The mod app will steal your personal information from the phone. The Roku app will detect your TCL Roku TV once they are connected to the same wifi network.
Step 3: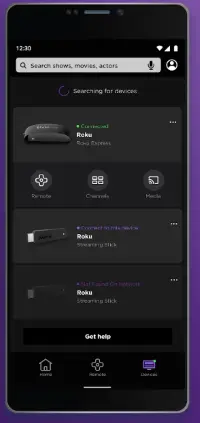 Open the Roku app and you should see an option on the home screen that says "Set up device." Tap this option.
The app will begin looking for Roku devices to pair with. Make sure your Roku TV is powered on so that the app can find it.
When your Roku TV is detected, you will see a code appear on your TV screen. At the same time in the Roku app, you should see a code pop up.
Double-check that the codes match your Roku TV screen and the Roku app. Then tap "Connect" on your phone's app.
If the codes match, your mobile device will now be paired and connected to your Roku TV. You may get a confirmation message on both screens.
Your smartphone or tablet should now be successfully connected and ready to use as a remote control to navigate and select options on your Roku TV.
Step 4:
With your mobile device now set up as a makeshift remote, you can complete the initial TV setup instructions:
Select your preferred language for the TV
Accept Roku's terms and conditions
Name your TV (for example, "Living Room TV")
Select if you will be using a live cable connection or an antenna
Use the Roku mobile app to navigate through these instructions on your TV screen.
Step 5:
Start Watching Regular TV Once the setup is complete, you can start watching regular television through your cable connection or using the built-in TV tuner and an antenna to access free local over-the-air channels.
This is the process of setting up Roku Tv without internet but to see its content from the Roku store, you need an active internet connection. Without the internet, you can only see offline content through USB, DVD, local cable connection, or antenna.
Read also – Steps to resolve TCL Roku TV WiFi issues
How To Use TCL Roku TV When Wi-Fi Is Not Working?
If the Wi-Fi of your house is not working then you can use your mobile hotspot to give an Internet connection to the Roku TV. Nowadays every mobile phone has its own internet plans. You can share their internet with Roku TV through a hotspot.
You should have a high-speed internet plan on your mobile phone. Because Roku TV needs a good amount of speed to stream content on it. When you stream any content on Roku, it will consume a huge amount of internet data. So, make sure your daily internet plan limit is high Follow these steps to connect your phone's hotspot to Roku TV:
Turn on the internet and hotspot on your phone.
Now go to the home menu on your Roku TV.
Here choose the setting option and click on it.
In the setting menu, you will see the network option, click on it.
To connect Roku TV to the phone's hotspot, click on set up connection and then choose the wireless option.
Now select the phone's wireless network from the shown list.
Enter the password of the hotspot and connect it.
How To Use TCL Roku TV Without Internet?
You can still mirror your phone to your Roku TV even if you don't have an active internet connection. Follow these steps:
Connect your Roku TV and phone to the same Wi-Fi network. You can use your home Wi-Fi even without internet access.
Open the Roku app on your phone and tap the "Cast" icon (on iOS tap the AirPlay icon).
Select your Roku TV from the list. Your phone screen will now mirror the TV.
On your phone, open photos, videos, apps, or anything else you want to display on the TV.
To stop mirroring, simply tap the cast icon again and select "Disconnect".
Tips for Mirroring:
Keep your phone near the Roku TV for the best performance when mirroring.
Some apps block mirroring due to copyrights. Media and game apps usually work fine.
If your TV doesn't detect your phone, try restarting the Roku and your phone.
Read also – Why TCL Roku TV Screen Mirroring Not Working?
FAQs
Can I Use a TCL Roku TV Without an Account?
Yes, you can use a TCL Roku TV without creating a Roku account. The initial setup allows you to skip account creation. Without an account, you won't have access to any streaming channels. But you can still use the TV for watching cable, antenna channels, DVDs, gaming, and mirroring content from your mobile devices. An account is only needed to activate streaming features.
Why Won't My Roku TV Connect To WiFi?
One possibility is that the Roku software is outdated and needs to be updated. You'll also want to double-check the WiFi password you entered into your Roku TV. If your Roku TV is located too far from your router or there are thick walls or interference, a weak router signal could make it unable to maintain a steady WiFi connection for the Roku TV.
How Can I Fix My TCL TV Without Internet?
To fix your TCL TV without internet, first, ensure all cables are properly connected and the TV is powered on. If you're facing specific issues, consult the TV's manual or TCL's support for troubleshooting steps or consider a factory reset if necessary.
How Do I Connect My Roku App To My Roku Without WiFi?
Enable screen mirroring on your phone and connect to your Roku via HDMI. This will allow you to use the Roku app to control your device. Use a mobile hotspot on your phone to create a temporary WiFi network. Connect your Roku to your phone's WiFi hotspot to use the Roku app.
Can You Use A Smart Tv If You Have No Internet?
Yes, you can use a smart TV if you don't have an internet connection. You can use Antenna or cable connection to watch smart TV. But without the internet, it won't stream any online content from OTT platforms.
Related articles