To get viewer attention whiteboard animations are extremely helpful. To explain the story Whiteboard animation software uses a video of photos getting drawn on a whiteboard. You can explain complex topics in an easy way with these videos. They are entertaining and catchy.
There are many whiteboard animation software and Doodly is one of them. To create whiteboard animation videos, you need artistic skills and a good quality camera.
But with Doodly, all these processes are automated. Without any creative skill, you can create whiteboard animated videos with Doodly. It saves you lots of time and hard work. In this post, we will see is Doodly worth it or not to invest money. Should you use Doodly or not? Also, we will see how to use Doodly and other related things about it.
What Is Doodly?
Doodly is a whiteboard animation software. It allows you to create flawless videos without using any expensive video editor or voice-over artists.
Along with whiteboard animation, you can also create greenboard and glassboard animation videos on the Doodly. Doodly is a drag-and-drop animated doodle video-making software. It creates videos within a few minutes.
You can create videos for a YouTube channel or for social media marketing for any company. On special occasions, create wishing videos with Doodly.
All you need to do is drag an image in the software and Doodly will automatically make a doodle of it. In Doodly, you can pick a hand of male or female or different ethnicities.
Doodly videos you can use for your personal and commercial use. People also call whiteboard animation videos explainer videos.
The doodly smart draw feature is amazing. It works like a custom drawing feature. Activate smart draw and upload your picture on the Doodly. You can tell Doodly how pictures should be drawn. Within a few minutes, you will get end result and it will look natural.
In Doodly reviews, people marked Doodly as an easy-to-use whiteboard video animation software. Even a non-professional user can create videos within minutes with Doodly.
People use Doodly to create engaging and interesting content to increase their sales. Without any knowledge of video editing, you can use Doodly. Doodly is ideal for all types of businesses, YouTube channels, YouTube shorts, education, and more. Doodly is one of the best whiteboard animation video software at the present time.
Doodly Features
1. Non-Technical Person Can Use
The best thing about Doodly is anyone can use it. You don't require any technical or editing skills to use Doodly software.
You don't need to do any editing in the Doodly. Just drag images into it and select a template. It will create a high-quality video with images. Its videos look natural. When you see its final result, you can't say it was made by a non-technical or non-professional person.
In our team, we have some non-technical people who are not experts in video editing. But with Doodly, they were able to create whiteboard animated videos within a few clicks.
2. Variety of Male and Female Hand Types

In the whiteboard animation videos, you see a hand that holds the pen and creates images with animation. There is no limit to hand styles on the Doodly.
It offers 62 different hand styles of male or female hands to create a video. Along with human hands, you also get an animated hands option. You can pick left- or right-hand style as per video need.
You can also change the pen in your hand. If the video has a blackboard then chalk looks better. Its hand styles are eye-catching and look natural.
3. Huge Image Library
To make whiteboard animation videos, images are an important thing. Doodly has more than 3900+ character images in its library which you can use for free.
Also, Doodly offers 3341 props images. Its image library is huge among its competitors. You can use any image in your video but make sure it is relevant to the video.
Doodly has 40 video templates so for every field you have something. Its 70 different fonts create a good typography effect in the video. Its 84-scene templates offer a wide range of selections for the video.
4. Drag and Drop Feature
Why do people love Doodly? Its drag-and-drop feature is the top reason people love it. This feature makes sure anyone can use Doodly easily.
You don't need any video editing experience. Just drag images from the PC and drop them into Doodly. Also, you can select images from the Doodly library. After dropping the image into the Doodly, select hand type, and Doodly video animation software will create videos within minutes.
On the Doodly review page, you can see even children are able to make videos with Doodly and all this happens due to its drag-and-drop feature.
5. Different Board Styles
Most whiteboard animation editors offer only whiteboards to create videos. But with Doodly, you get different board styles.
People create videos for product marketing, teach children, make sales reports, and more. You can change the board style as per video requirements. Its different boards are whiteboard, blackboard, greenboard, blackboard, and customboard.
6. Multiple Language Subtitle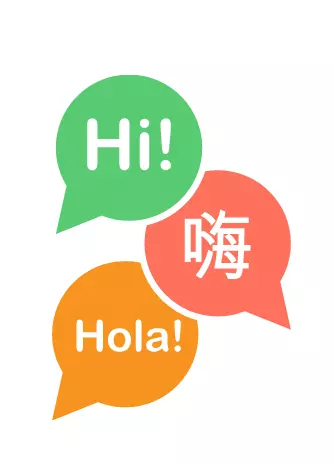 If you are using Doodly videos on YouTube then anyone in the world can watch them. If you are making Doodly videos in your native language then outside your country people won't understand it.
So, Doodly has a subtitle feature. In the setting, you can on subtitles for the video. Apart from English, it supports subtitles in many other languages. By using subtitles, you can increase the reach of the video.
7. Custom Draw Paths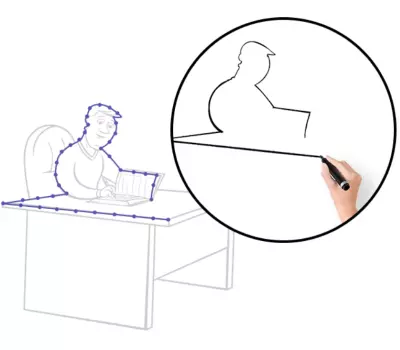 To give a more natural look to the video, Doodly has a custom draw paths feature. In this feature, you can create a custom path on the image so Doodly will make the image according to the path. This feature is useful when you want to show something in steps.
8. Royalty-Free Music Library
Music makes video entertaining. Without music whiteboard animation videos are boring.
But not all music is free. If you use any copyrighted music in your video, the video will be taken from YouTube.
But Doodly has a solution for it. Doodly has 250+ royalty-free music which you can use in your video for commercial use without any copyright claim. You can use more than one music clip in the video.
9. Use Recorded Voice Over
With music, you can also do voice-overs in Doodly videos. Either record voice-over through Doodly or use any other voice recording software. Upload your recorded voice into Doodly and use it for the video. Voice-over makes the video more understandable.
10. Various Device Supports
There is no device limit for Doodly. You can install it on as many devices as you want. Doodly is supported by both windows and Mac operating systems.
It won't work below the Windows 7 operating system. Currently, Windows 11 is the latest Microsoft operating system, and Doodly works great with Windows 11. For Mac, the minimum OS requirement is 10.
There is no limitation in exporting video format. Videos can be exported into different formats like MP4, MKV, OGG, and WebM. MP4 will work for many people but sometimes people need different formats and Doodly doesn't disappoint.
You can set the required resolution for the video format. For high-definition videos choose 1080p. For whiteboard animation videos high resolution is important. For good results, always go with higher resolutions.
You can also set the FPS setting for the video. It gives 60 FPS max speed but you can choose less FPS. For higher resolution video 60 FPS is recommended.
How To Draw In Doodly?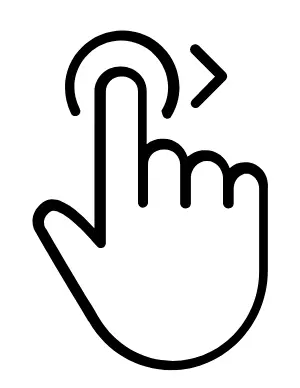 Once you buy Doodly, you get the download link in your account and email. Doodly is software so first, you need to download and install it. There is no restriction on how many computers you can install. You can use it on as many devices as you want.
After downloading Doodly, click on its exe file and install it. Follows all instructions, you get while installing it. You can choose the drive where you want to install Doodly. Also, later you can change the installation folder location if needed.
Open Doodly and start a new video.
Pick a place and a background for your video.
Choose what you want to draw, like a person or an object, from Doodly's library.
Put the thing you picked onto the paper.
To draw it, use the "Draw Path" tool in Doodly.
Tap on the thing you want to draw, and then press the pencil to make changes.
Go to the "Draw Path" section and use your mouse to draw where you want the thing to move.
You can also make it draw fast or slow and change how it looks in the "Draw Path" part.
When you're finished, click "Save" to keep the changes.
Do the same for everything else you want to draw in your video.
Check the below video to know how to use Doodly.
Doodly Plans and Pricing
Now comes the pricing of Doodly plans. Is Doodly worth it to invest your hard-earned money? So, basically Doodly is worth it if you go with its annual plan. Its monthly plan is a little bit costly and only good for those who want to use Doodly for a short time period.
Doodly has basically 2 plans.
Standard plan – This plan is for individuals. It has some limitations. You can't use all images, templates, and music from Doodly libraries in the standard plan.
Enterprise plan – This plan is good for company-level use. You get access to all things in the Doodle library.
| | Standard Plan | Enterprise Plan |
| --- | --- | --- |
| For Monthly | $39 | $69 |
| For Yearly | $20 | $40 |

What Do We Like About Doodly?
Doodly is an incredible intuitive software to make whiteboard animated videos.
You don't need to learn any video editing to use it. Its easy-to-use interface can be used by any non-technical person.
Doodly has a drag-and-drop interface that reduces work.
On Doodly, you get a complete royalty-free music library to use in your videos.
You can also record your voice to use in the video.
Doodly is available for both Windows and mac users.
You can use Doodly to create whiteboard, greenboard, blackboard, and glassboard images.
Doodly has its own "Smart Draw" patented drawing technology.
In a single video, you can add as many images as you want.
To make the video more natural, Doodly has a large number of male and female hand patterns.
Choose the FPS size of the video before downloading it.
You get a regular software update.
Doodly offers a 30-day money-back guarantee.
Upload relevant images and create an awesome video.
What We Don't Like About Doodly?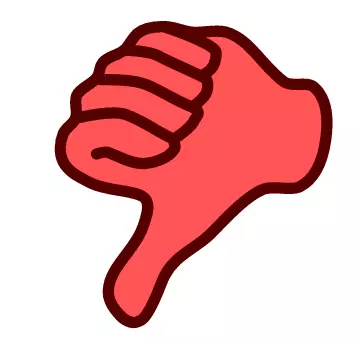 Doodly is not free. So, you can't take any trial of it to test it.
It can only be accessed through a computer. No app for mobile users.
How To Add Voice Over To Doodly?
For whiteboard animation video voice-over is important. Doodly allows its users to add voice-over to the video.
For voice-over, you need to record your voice. On Doodly, you get 2 different methods to add voice-over to a video.
In the first method, you can record voice in the Doodly software. Doodly has an inbuilt voice recording feature. To use it, you need to give permission to Doodly to access the microphone.
In the second method, you can record voice outside Doodly using any third-party software. After recording, upload it on Doodly to use it.
Both methods are good to use. You may use anyone in your need. If you have pre-recorded voice-over then just upload it and start creating videos.
How To Cancel Doodly Subscription?
You can cancel your subscription on Doodly anytime. When you cancel your subscription, it will stop your recurring payment every month or yearly.
To cancel the Doodly subscription login into your account.
Go to my account settings and head over to the payment option.
Now here you will see a cancel option.
Click on the cancel subscription button. It will ask for confirmation.
If you cancel your subscription before 30 days, you will get your money back due to its 30-day money-back guarantee.
Is Doodly Free?
Doodly is not free. There is no trial available for it. Either you need to buy it standard version which costs $20 per month or choose its enterprise version which costs $40 per month.
But there is a trick, which you can use to get Doodly free for one month. For it, first, you need to buy Doodly. Doodly offers 30 30-day money-back guarantee so when it comes to closing your 30-day period, apply for refund money. You will get your money back.
Another trick is If you want to use Doodly for free, ask your friend who has Doodly, if will he give access to you or not. If he gives access to you, you can use Doodly for free.
Is Doodly Safe?
Doodly is a totally safe software to make doodle videos. Its installation file is safe from viruses. Use powerful Avast antivirus to keep all downloads and installations safe. Avast gives alerts when it finds any suspicious file on the PC.
Also, the payment method is safe. You won't be charged anything extra for the Doodly. Every month it will cut payments according to your plan.
You can use Doodly without any worry. It doesn't share your personal information with anyone. It is software so when you create any video, it stores video on the PC, not in the cloud storage. So, your data is also safe.
Can I Insert Doodly Video Into a PowerPoint?
Doodly export videos into MP4 and other formats. PowerPoint supports MP4 format. Doodly videos can be easily inserted into the PowerPoint presentation. It won't cause any issues. Doodly videos will make PowerPoint presentations attractive.
FAQ About Is Doodly Worth It
Can You Use Doody on iPad?
Currently, Doodly is only available for Windows and Mac OS. You can't use it on the iPad.
Is Doodly a Scam?
Doodly is not a scam. It is a legit software to create whiteboard animation videos. On Doodly, you get what they claim on their site. It offers a library of images and music. Doodly is a legit whiteboard video maker.
How To Download Doodly For Free?
You can't download Doodly for free. You get a download link only when you buy it. So, you have to pay to download Doodly.
Can I Add PNG Files To Doodly?
Doodly supports different image formats. You can upload JPG, PNG, or any other image format on Doodly.
Can I Use Doodly Images For Commercial Use?
Yes, you can use Doodly videos and images for commercial use. Doodly videos are not copyrighted. If you have a Doodly license, you can use its videos anywhere for personal or commercial use.
Who Owns Doodly?
Jimmy Kim and Brad Callen are owners of the Doodly. Both are managing Doodly with their teams.
Does Doodly Have Text To Speech?
Currently, Doodly doesn't have any AI text to speech feature. But in the future, they are planning to launch it. Many users have requested to Doodly add text to speech feature.
Conclusion – Is Doodly Worth It or Not?
Nowadays companies want quality videos to attract their customers. Creating an informational whiteboard animated videos is a lengthy process. But with Doodly, you can do it quickly. Doodly helps you to meet the requirements of the market. Doodly offers all the latest tools and templates to create videos more engaging and quickly.
Is Doodly worth it? Before creating this guide, we have never used Doodly. But when we used it and tested all its features, in our opinion Doodly is a totally worthy whiteboard animation software. Its use is simple and in a short time, you will learn it without any hustle. If you are a marketer and want a good engagement rate for client videos, use Doodly.