YouTube is one of the most used platforms to listen to music. On YouTube, you get all genres of music. People uploads their videos on YouTube. There are many creators on YouTube who uploads different version of the same song.
Maybe you are listening to music while doing your work or exercise. When you play a video on YouTube, you need to keep the device on. It is not possible to listen to music outside the YouTube app. YouTube video to audio converters is the solution to this problem.
You can convert any YouTube video into an MP3 audio file using a YouTube to MP3 converter. Not all converters are good to use many are spammy and try to insert malicious software into your PC when you download converted audio files. So, if you are thinking about which is the best YouTube to MP3 converter to use, here is the list for you.

Why Do You Need To Use YouTube To MP3 Converter?
When you can listen to music on YouTube for free then why should you use a YouTube to MP3 converter. YouTube is a good platform to listen to music but there is one limitation that you need to keep the YouTube app open.
So, when you listen to music on the YouTube app, the battery drains quickly due to the continuous on screen. If you are running YouTube on the mobile then you can't other apps till you use YouTube. A video file uses more MB in comparison to an audio file.
When you convert a YouTube video to an audio file and store it on your PC or mobile then you can listen to it anytime. You don't need to turn on the internet to listen to offline songs and also you can do other works on the phone and songs run in the background.
12 Best YouTube To MP3 Converters

We are starting our list with a free YouTube to MP3 converter. Many people know about the Y2mate website so you can access it online without downloading any software.
Its clean user interface with fast downloading speed makes it a top choice for users. The best thing about y2mate is that it converts audio into an MP3 format that is playable on any device. You get options to choose audio quality.
Go to the website and enter the URL of the YouTube video. Within a few seconds, it will convert the YouTube video into an MP3 audio file.
Y2mate is safe to use. There are no suspicious activities on this site and its audio file is virus-free. Also, to make sure your PC safety use powerful antivirus software.
Along with MP3, you can download the audio file in other extensions. Y2mate provides the facility to convert more than 90 minutes of video.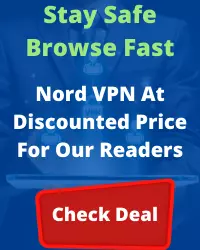 Our next pick is the keepvid website. Keepvid is a super cool website that offers a free YouTube to MP3 converter feature. On this site, you can convert YouTube videos to MP4 format. Some video players only support MP$ format so keepvid becomes helpful in this situation.
Keepvid has also a web app option to convert YouTube videos. Use of Keepvid is easy. On the homepage, you see a search bar. Enter the video URL in this search bar and press enters to convert the video file into an audio file.
Also, you can type the video name in the search bar so it will return the top 20 trending video list.
Keepvid is not only good to convert YouTube videos but also here you can convert Facebook, Twitter, Instagram, and some more sites.
It offers an easy download procedure so without wasting time in the registration, you can convert video.
Wondershare UniConverter is a paid software to convert YouTube videos to audio. You can use its trial version to check audio quality. The trial version comes with some restrictions.
Wondershare UniConverter is compatible with mac and windows operating systems. Those who have sensitive files on their PC and want to protect them should use wondershare UniConverter software. Unlike websites, the software is safer to use and virus-free.
Although it is paid software, it is an all-around solution to solve all YouTube videos to the MP3 problem. It is an easy-to-use software and it does convert processes on your PC so its speed is faster than websites.

EasyMP3Converter is a free online YouTube to MP3 converter. It allows you to convert any YouTube video easily. When you paste the URL into the EasyMP3Converter website and hit enter, it automatically starts retrieving an audio file from the YouTube server.
Its fast converting speed converts big files into seconds so you don't need to wait to download MP3. It offers unlimited conversion of videos. There is no restriction to use it in a day.
You can download audio files into multiple audio qualities between 64 to 320 kbps. Higher quality is always good for a better audio experience. Compatible with all the latest browsers and doesn't require an account to use the EasyMP3Converter website.
Converto is a web-based free YouTube audio converter that meets all your video to audio conversion needs. Its great features make it stand out from other converters on the list.
There is no complex step to using this converter. You can paste the video URL into the search bar or enter the video name to search video directly from here.
No annoying ads and pop-ups make its user interface clean. You can select the audio quality. It converts all long and shorts YouTube videos.

If you are searching for a YouTube to MP3 converter that has both free and paid versions, Kapwing is for you. Kapwing is popular among users due to its superb audio quality.
In its free account, you get lots of features so most users won't need to buy its subscription plan. If you are a heavy user and want to use kapwing more than your personal use then you need its paid plan.
Kapwing also has its own mobile app. Kapwing supports different video and audio formats. You can save audio files on its cloud storage. In the free version, you get 6GB of free cloud space.
7. Coconverter
Another simple fast and reliable Coconverter tool. With a single click, this tool starts converting video.
Coconverter has a more attractive and functional design. It has a similar process to other online converters. It has fast servers that convert videos into audio files within seconds. It shows a preview of different audio formats before downloading the file.
Coconverter is a simple tool that quickly does its job. This converter has an option that offers you to convert the whole playlist at once.
People like websites that are clean and simple to use. Keeping this in mind YTMP3 is offering what its users want. On social media, people claim this as one of the best YouTube to MP3 converters.
On opening the website, you can see converting option on the home page. It makes the process simple for users. No need to wait to convert the video. Also. It has the facility to upload converted MP3 into dropbox or download it.
FLVTO is an online converter that allows you to download audio files into HD quality. FLVTO is a virus-free site and its files are safe to download.
The look of the site is clean and simple. Anyone can use this site. You can use this site multiple times a day without creating an account on it. All steps to convert YouTube Video to audio are simple so without any hassle, you can use it.
Good thing is that this converter supports multiple browsers. You can download audio files in your required size and quality.
If want to download audio files in high-quality only then 320 YouTube converter is for you. You can guess from its name that it generates 320 kbps audio files.
320 YouTube has all browser-supported extensions. Download the extension in your browser and visit YouTube. Search the video which you want to convert into an MP3 audio file. Now go to the extension, where you can see the download MP3 option, click on it.
If you don't want to use the extension, use its web version, which is also simple to use. Use this site to download MP3 files into high quality. One thing keeps in mind is that high-quality files take more MB to download.
11. Snap YouTube To MP3

Snap YouTube to MP3 converter is a flexible converter. Apart from converting video to audio, it also converts video from one format to another.
Snap download videos and convert them into MP3 format so you can listen to songs without opening YouTube app. This tool is exactly what you are looking for. You get more than any other tools on the snap.
This is a powerful and versatile tool to convert video to audio. Paste URL hit convert, and select the MP3 output format. For good quality select a higher format.
12. ClipGrab

ClipGrab does exactly what you need. This tool is safe to use in any browser. ClipGrab makes converting easy and quick. Its customized user-friendly interface doesn't make you bother about how to use it.
ClipGrab is one of those converters that are less popular but they are good to use. Once you use this converter, you won't need any other tool to convert video.
What Is The Safest YouTube To MP3 Converter?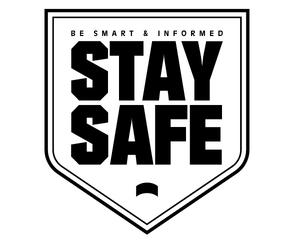 Safety is important if you are using any YouTube to MP3 converter. In our list, all converters are safe to use. However, to make sure the MP3 file is 100% safe to download, use an antivirus.
McAfee is the top-recommended antivirus by our editors. It cleans all suspicious files. Its internet security warns you if you visit any suspicious site. We have a special deal for McAfee antivirus for our users, check here.
How To Convert YouTube To MP3?
Almost all sites and tools follow the same procedure to convert YouTube to MP3. Here we are describing steps to YouTube video conversion.
Open the YouTube app or website and search for the video which you want to convert into MP3.
Now copy the URL of the video.
Go to the converter website and paste the URL into the text box.
When you press enter, it will convert the file into MP3.
Furthermore, these tools not only convert videos into MP3 format but also in other numerous forms including WMV, MPEG4, OGG, etc. In the list, most converters support these formats.
Converter generally completed within seconds or minutes. However, sometimes time increases due to the length of the video. Also, if you select a high-quality audio file, it takes more time. Great thing is that most converter allows you to download converted files in bulk.
How To Download MP3 From YouTube?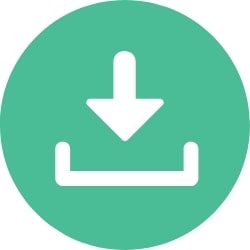 MP3 is one of the popular audio formats. MP3 files are created on bitrates. You get different bitrate options, so you can choose the quality of audio. This format is supported by all audio players and web browsers. So, you can easily play audio files.
On YouTube, there are only videos, not audio or MP3 files.
To download MP3 from YouTube you need to use any third-party application.
Open any YouTube video to an MP3 converter.
Paste the URL of the video and enter convert.
Within seconds, you will get a converted file.
Select the bitrate of the audio file and click on the download button. This is the process of downloading MP3 from YouTube.
What Should You Look When You Buy a Paid YouTube To MP3 Converter Software?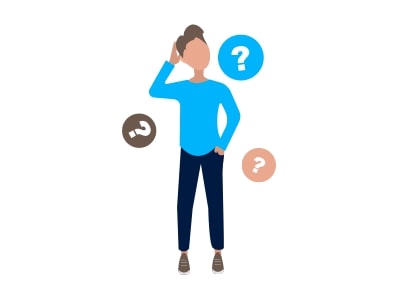 When you use a free converter, you don't think about its feature. Go to the free converter check, convert the video and download it. If don't like its quality, you can try other free converters.
But this thing is not the same with paid video to audio converter. You have to check all its features before buying it. If you are going to convert one or two files then use free online websites. But for batch processing, you should consider paid desktop software. Check these common things before buying the paid version.
Convert speed
Download speed
Security standards
Supported formats
Batch processing
Price
Single or recurring payment
Simple interface
There are many sites that offer converters at cheap prices. You should not buy software from those sites. Because their software is a cracked version of the original software and maybe contain malicious files and malware inside them which may corrupt your PC. Always buy software from the original site.
Online Converters or Desktop Software Which Is Good For You?
Whether you should use an online converter or desktop software, depends on your requirement and budget. If you don't have the budget then an online free converter is good for you. Although there you can only convert a single file at a time, at the free price it is good.
Paid desktop software is good for those who convert YouTube to MP3 daily or need to convert multiple files at once. The audio quality is a little bit better in the paid software. Also, paid software is more secure than the free version.
What Is The Best YouTube To MP3 Converter?
A YouTube to MP3 converter tool allows you to listen to music offline without any restriction. You want to listen to any podcast but it is long so you can't listen to it in one go. So, download its audio version and listen to it in the part later.
Some YouTube MP3 audio converters are spammy and download viruses with the audio file. So, what is the best YouTube to MP3 converter?
Y2mate is really easy to use, free, and safe YouTube to MP3 file converter. It shows audio files of different quality. You can pick quality as you want. Its MP3 file quality is good.
What Is The Purpose of YouTube To MP3 Converter?
The main purpose of the YouTube to MP3 converter is to convert YouTube videos into MP3 format so you can listen to them anytime and anywhere without using the Internet.
To convert videos into audio files both software and web applications are available. These tools help you to download YouTube videos into MP3 format. Some of the tools are free and some are paid. You can choose the premium version if you require some extra features.
YouTube is one of the largest video streaming platforms but to use it you need an internet connection and keep your mobile screen on. But when you download an audio file of any video then you can listen to it anytime.
Is It Legal To Convert Video To Audio on YouTube?
On YouTube, people upload their content so all videos are not free to use. If you want to use any audio for professional work then you should convert only those videos that are available for free use.
If you want to use any copyright audio content for you then you should contact the owner of that video and ask them for permission.
YouTube policies are strict so without any person's permission, you can't use its content. However, you can download music from YouTube on your computer for personal use, not for professional.
What Should You Look When You Buy a YouTube To MP3 Converter Tool?
Every tool has different features. You should check what features a tool offering. Requirements depend upon the individual but here are some features that you should check before purchasing a tool.
Easy to use design
Fast download speed
Batch downloading feature
Different audio quality selection
Budget price
Low installation size
Conclusion
Above, we have mentioned both free and paid YouTube to MP3 converters. If you don't want to see annoying ads, use paid software otherwise free does the same work. When you download audio from YouTube use it for only personal use, not for any professional use, it is against YouTube policy. Don't trap into any spammy converter. All the converters reviewed in this guide are safe to use. They are fast and produce high-quality audio files.